Healthcare design experience has bloomed into a requirement recently, especially, when overall health has become a common problem among people due to the pandemic. Right now, consumers know what they want and expect businesses to adapt to their requirements, instead of purchasing what businesses have to offer.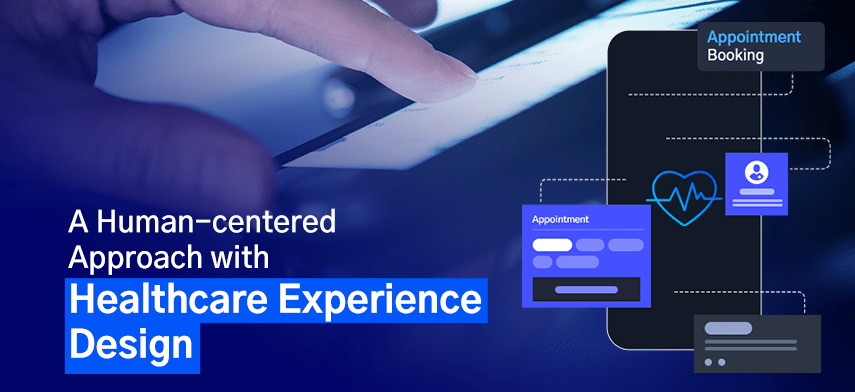 To overcome the current concerns, the healthcare industry has introduced features such as Electronic Health Records (EHR) for patients to view their data virtually. However, a healthcare experience design feature such as this has created a pressing problem where patients are avoiding direct communication with their doctors. The updates for UX in EHR systems can help to eliminate these problems over time.
Importance of Pharmacy Engagement in EHR Projects
Pharmacists inside hospitals are key players in managing information flow through the whole system. To obtain the full benefits of a complete EHR system, it needs input from every key department of the health and healthcare system.
While planning the implementation of an EHR system, changes will need to be made across the board. If a hospital fails to consider all the areas being affected, it can cause immense workflow problems. An incomplete system is only going to make it harder for the pharmacists to work around it.
The pharmacy at a hospital is a direct part of every patient's treatment and care. By constantly looking into all the data they gather from everyday transactions, they can build up a wealth of knowledge and expertise that could be vital to include in the system. Therefore, improving EHR usability satisfaction. When these valuable inputs are not taken into consideration, there is a high chance of errors occurring in medication order services.
Here's how pharmacists can play a role in setting up the EHR system:
1
Experience with the current system
There is likely no other department in the hospital that creates and uploads more CPOE's (order entries) into the pharmacy management system than pharmacists. In their time, there would be hundreds of orders being entered daily. Hence, they have a lot of experience with pharmacy management software and know the common problems. This can help to eliminate errors when creating the new EHR integration services.
2
Pharmacists are exposed to all errors on the system
Pharmacists are aware of all the errors that can happen in the system leading to incorrect medication prescription and management and other important errors familiar to all departments. The other departments can refer to the common problems with the system including slow service. But, for a well-developed system, more insight is required into areas where major errors can occur, and this is where the pharmacy department is extremely helpful.
3
Pharmacists retain most medication information
Comprehensive pharmacy services and pharmaceutical-related data are allotted to the pharmacy department. This includes all the information on medicines, dosages, patient information, and other important facts and figures. With their help, all these inputs can be transferred to the EHR project digitally and safely. This way, pharmacies can improve patient safety related to medication information.
Negative EHR UX Design Impact on Healthcare
The inclusion of EHR systems is a great thing and by working in tandem with other systems, physicians can have access to every information about a patient, including all their past medical records. Having these facts assist them in making more informed decisions.
When overloaded with so much information on every patient and having to sort through it all to find what they're looking for, physicians are getting intimidated by the digital services. The healthcare experience design currently allocated in hospital systems cannot provide the information in a compact and manageable manner. This affects the patients if their doctors make an uninformed decision, thus, reaching a disastrous consequence. This is where UX design in healthcare systems is important.
Let us understand how negative EHR UX design can impact health and healthcare systems.
1
Too many codes in the EHR systems
EHR systems use code to bill for different tasks. Due to this, doctors will spend many hours translating their patients' notes into these codes to enter them into the system. With thousands of codes to keep in mind, this has become an inefficient chore for medical professionals.
2
Data is mismanaged
Data comes from all over the place, and finding the exact patient information can be a clinical hassle. Since the information is not displayed and managed well, unnecessary time and effort are utilized for each patient in finding the relevant resources and information.
3
No pre-installed templates
Not all doctors are efficient in typing quickly and efficiently when entering data into the system. A good EHR system accounts for this by using templates with common pre-filled data to speed up the process. With less time spent searching to include the information and lowering the chances of omitted information, templates are a necessity. But a basic EHR system does not have these features installed and doctors have to type everything out for each patient.
Pharmacy Projects Proving to be Successful EHR Modernization Projects
Over the years, there have been a few EHR implementation projects that were major successes and have been beneficial to the pharmaceutical sector. Here are a few businesses that benefited from an updated healthcare experience design:
1
Kroger Pharmacy
This was a case where a local pharmacy – Kroger, decided to team up with a family practice based in Ohio to share patient information for better patient care. According to the locals, they were looking for a way to get the "whole picture of their clients", thus helping them provide improved care to the patients. Initially, the local practice would fax the medication lists of their patients securely to the Kroger pharmacy. However, the pharmacists at Kroger realized that they can help the patients better if they had more access to data such as the doctor's notes and data from lab tests.
With the EHR implementation, pharmacists were given access to all this information, resulting in positive feedback from the patients as well as the practice. With access to this information, pharmacists helped patients with treatment plans fitted to their condition because they had access to their past and present medical data.
2
Walgreens
As electronic health information was introduced, one of the biggest challenges that pharmacists faced was to be recognized by Medicare and Medicaid that they were an Accountable Care Organization (ACO). To do this, the idea of e-prescribing was put forward to be adopted by all practices. For this, they would need to work together with pharmacy system vendors. A good example of this would be the integration of all 7,800 Walgreens pharmacy locations with 350 Take Care Clinics across the country. They would use the Surescripts online network to provide immunization records of patients to their primary care provider.
Previously they would have to fax or mail the records to the physicians which take more time and effort to complete. During the flu season of 2011, this system helped manage the immunization of over 5 million cases between these companies.
Effects of Pharmacy Optimization on Provider Experience
Problems with EHR systems and other hospital systems have long been a grievance of doctors. Doctors spent too much time entering data into the system when compared to seeing patients. The need for an improved user experience to ease the stress of both the doctors and patients became an increasing necessity.
As a result of these problems, doctors and physicians are not able to:
Quickly identify and update validated data on the system.

Communicate privately and effectively with other physicians in the hospital.

Easily add new and relevant information into the system.

Build a strong rapport with the patient by bringing up their past information when necessary.
These are all important tasks that doctors perform daily and it can be frustrating when the current system bars it. A need for a redesign of the UX is necessary for these instances and to combat this, the following changes to healthcare experience design are being adopted:
Using smart sharing features to reduce the number of duplicate entries/documentation. One entry can be added to the system which is then made shareable so that anyone in the system can view a copy when required.
Using internal search tools to help find information allowing doctors to search for information regarding a particular disease/procedure. This tool can cut time spent on searching drastically as doctors don't need to browse through all the other data to find what they are looking for.
Using machine learning to organize data by placing the maximum used files on the front page. This way, doctors can reach their most-used files with just one click when needed rather than having to look for the file all over again.
The introduction of voice technology for easier entry into the system. For most people, voice input is faster than typing, and if incorporated into the system, doctors can simply narrate their notes thereby providing valuable inputs and insights.

Healthcare UX Trends in 2021
As technology progresses in other sectors, the health, and healthcare systems are not far behind. Here are the top three trends identified in 2021:
With growing diversity in the population, the need for a system that is inclusive of all these characteristics is important. Different characteristics can lead to life-or-death situations and they need enhanced management.

The onset of Covid-19 has brought on a new age of digital and telehealth services. The adoption of new telehealth-related features is growing important and can help cover the needs of many individuals, such as seniors.

Augmented reality helps with both the learning and implementation of medical procedures and the rate at which it is improving, it is likely to create big impacts in the healthcare industry in the future.
Bottom line,
EHR's have become a common health tech product that has impacted the processes and efficiencies of many practices across the world. However, it comes with its limitations that need to be addressed. These limitations can be fixed by working with software companies such as Mobisoft that have experience with Rx software pharmacy requirements and creating custom software that can solve all the currently existing problems.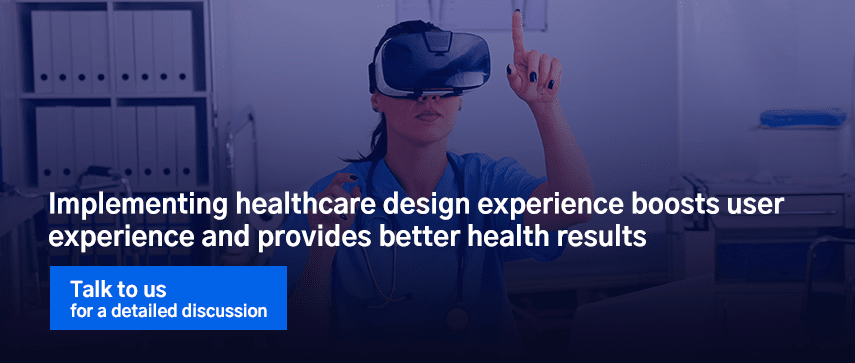 Author's Bio

Shailendra Sinhasane (Shail) is the co-founder and CEO of Mobisoft Infotech. He has been focused on cloud solutions, mobile strategy, cross-platform development, IoT innovations and advising healthcare startups in building scalable products.