From the advent of the Affordable Care Act ACA, the healthcare payer industry has been on a roller coaster ride. However, insurers have made sustained efforts to provide uncompromised quality of healthcare at the lowest possible prices.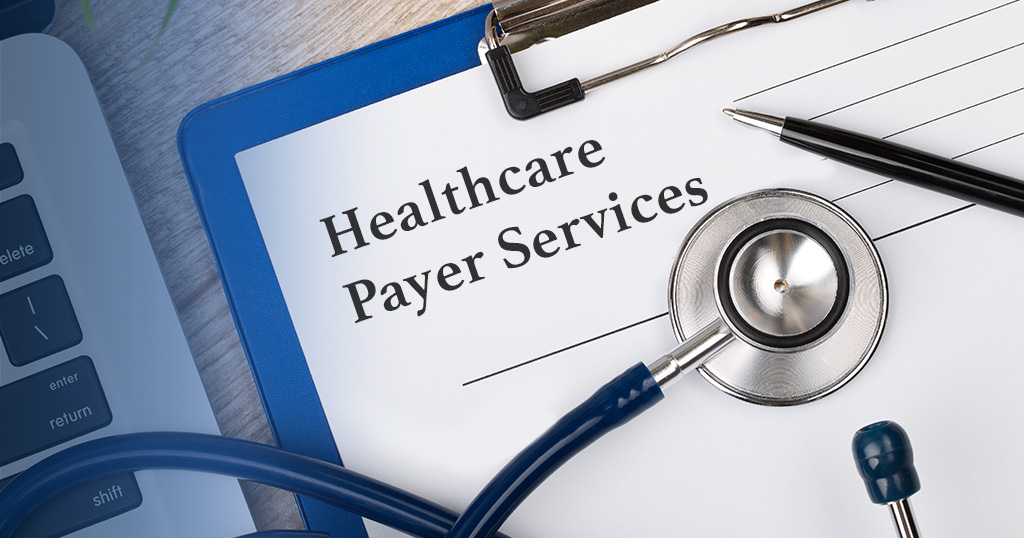 These efforts were well-rewarded as hospital spendings dropped to their lowest values in the past two years. This was mainly possible because of the introduction of newer policies, commissioning of cheaper care locations, and designing healthcare plans such that the cost of utilization was borne by healthcare members. Value-based contracts have replaced fee-for-service payments, significantly minimizing costs.
With the expected implementation of greater cost-efficient measures and value-based contracting, the five inevitable payer trends of 2019 are as follows:

What is The Basic Concept of Payer Service?
Healthcare payers providers outsource a number of services which are known as healthcare payer services. Prioritizing a better quality of patient care while keeping the mutable environment of the sector in mind, payers may reconsider their business structure and processes to compete in the market. Enhancing customer communication, and streamlining the process are some of the major concerns of healthcare payers. To overcome these impediments, the services are outsourced to healthcare payer solution providers.
The pressure of cutting costs and the continuous inflow of healthcare payer service providers entering the market are expected to be the reasons for the future growth of the payer services market. In-house payer service costs far more than outsourcing these to an external vendor. The steady growth of the customer base is largely due to technological advancements in healthcare, utilization of analytics, and the continually growing number who are opting for healthcare insurance. This development may provide an essential boost to the market in the forecast period.
On the flip side, factors like cybertheft and hidden costs associated with outsourcing might hamper the market growth of healthcare payer service during the forecasted period.
The market for healthcare payer services is divided on the basis of application, end-user, geography, and service offering.
The service type segment of healthcare payer services market is further categorized into the following classes:
Information Technology Outsourcing
Knowledge Process Outsourcing
Business Process Outsourcing
Business Process Outsourcing accounts for a larger share in the market because of increasing the cost-cutting pressure and the intense implementation of IDC-10 codes.
The market of healthcare payer services, based on application, is categorized into the following sections:
• HR Services
• Claims Management Process
• Analytics and Fraud Management Service
• Billing and Accounts Management
• Others
In this segment, claim management may hold a larger market share owing to a growing number of people opting for health insurance. It is a very time-consuming and tedious task to calculate claims. Outsourcing claim management saves both the time and cost for insurance companies. Outsourcing Supportive Services by Healthcare PayersIn this segment, claim management may hold a larger market share owing to a growing number of people opting for health insurance. It is a very time-consuming and tedious task to calculate claims. Outsourcing claim management saves both the time and cost for insurance companies.
Public payers and private payers are the two categories under the end-user segment of healthcare payer services.
The healthcare payer services are present in the following locations:
• North America
• Asia-Pacific
• Europe
• Middle East
• Latin America
• Africa
Owing to extensive technological advancements, North America accounts for a larger share in the market. The growing practice of implementing ICD-10 codes and the increasing number of enrolments for health insurance are expected to boost the market further. IT and the healthcare infrastructure, as well as a growing number of payer services and solution providers, are the two major growth factors of the market in North America.
A number of big players in the healthcare payer services market include Wipro Limited, UnitedHealth Group, Inc., IBM, Aetna Inc., Hewlett-Packard, Genpact, Accenture PLC, etc.
In the Healthcare payer market, these contenders initiate conglomerates and corporate development strategies keeping in view their multi-dimensional expansion. For instance, HealthPlan Services was acquired by Wipro Limited for approximately USD 460 million to broaden their dimensions for a health insurance product portfolio. Now, this is how healthcare payer companies are playing their cards in the healthcare industry.
Healthcare Payer Services Market Overview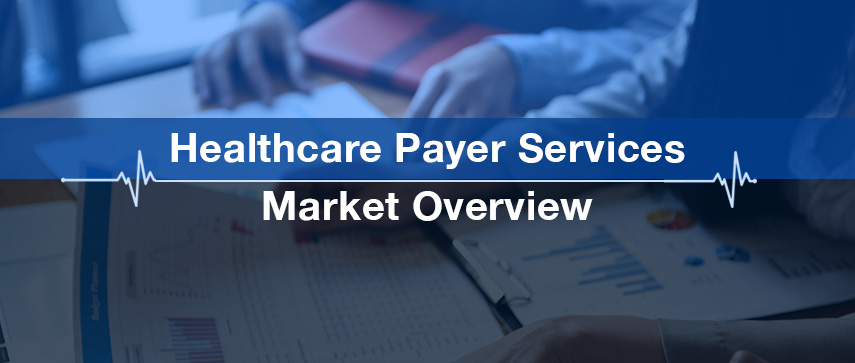 A Compound Annual Growth Rate of nearly 11.5% registration is expected in the global market of Healthcare Payer Services during the forecasted period 2018-2023. The introduction of the PPACA is expected to expand the market for the United States Healthcare Payer Services. North America is most likely to hold its grip over the forecasted period, mainly due to the increase in the number of people who are opting for healthcare insurance, and outsourcing supportive services such as claims, billing and accounts, management, etc. to countries like India due to the increase in insured people and stringent scrutiny by the government.

Major Business Process Outsourcing and Knowledge Process Outsourcing service providers, such as Concentrix Corporation, Accenture, Wipro, etc. have established themselves as a one-stop shop to cater to most services. This will allow the United States to continue to grow as a major region in the healthcare payer services market.

Outsourcing Supportive Services by Healthcare Payers

The significant change in the healthcare landscape results in a stark increase in healthcare firms adopting new technologies and business models. This has been majorly observed because of new regulatory amendments and escalating costs.

Big firms collaborate with large BPOs and KPOs for their services like billing and accounts, health claims, healthcare IT operations, and more.

The Intelligent Queue process is efficient and abolishes the requirement for rework on claim documents altogether. On quantification, this process will account for an annual cost saving of 50%, improvement of auto-adjudication, and reduction in the turnaround time and overall cycle time.

Improved efficiency, quality, and cost-saving have added more payers in the industry to choose from to outsource claims administration and member lifecycle management. Factors like increased stringency of the regulatory landscape and a rise in the insured population also drive the market.

High Incidences of Data Breach

A major concern in outsourcing payer services to a third party provider is that of health data security and privacy. Outsourcing experiences delays when the client wants the assurance that the vendor will safeguard the privacy of healthcare data.

Healthcare breaches in the United States cost nearly 6.2 billion USD per year. The reputation of the organization is at risk as a result of a breach. The financial loss and impact on sustainability due to the lack of confident clients are the other results of a breach. Unexpected costs that are a part of outsourcing services also hamper the growth of the market.

What Creates a High Demand for a Healthcare Payer Service?
1. Payers will find ways to cut costs
To bring down the prices of healthcare, insurance firms are designing customized plans, creating new policies and narrowing the network of suppliers. So far, it has been successful.

To cite a public example of health insurers cutting prices over the past year, let us consider Anthem's policy to not procure surplus emergency department visits imaging at hospitals. Anthem's policy made sure that the patients used less expensive patient facilities apace with imperative healthcare centers and separate imaging centers.
2. Contracting and value-based care will play a major role
Value-based care and payments are being pushed by payer services and the Centers for Medicare and Medicaid Services (CMS). However, these payments have been dawdling.

Referring to the findings in Numerof & Associates' 2017 State of Population Health Survey,

Payer services have the potential to reduce costs and improve service quality in such contracts. Still, the pace of adoption is moderated by service providers resistance to taking all the risks and payer reluctance push healthcare service providers to take the challenges to get all the success.
3. A larger number of outpatient services
Payers are redirecting patients toward outpatient facilities. Wiggins believes that innovation will help cut costs. Remote monitoring & telemedicine can emerge when there is a shift away from the models called traditional delivery and the fee-for-service payment models.
4. Consumers want the cost and quality transparency
One survey calls HealthFirst Financial reveals that over three-fourths all healthcare consumers surveyed state that it is of fundamental importance to know healthcare costs before the treatment commences.

It is known that heavy out-of-pocket expenses and pricey health plans are the major reasons behind a demand for transparency. While the average amount of payment toward deductibles saw a stark increase of 229% in 2015 in comparison to 2005, and nearly 66% patient-cost sharing increased.

A recent market strategy by Cigna and Express Scripts can be used as an excellent example here to understand the vision of the healthcare payer industry. Their most recent program, The Patient Assurance Program, has been launched such that it reduces the out-of-pocket cost of insulin for patients with diabetes. It ensures that the people with diabetes who need insulin and participate in this plan, pay no more than $25 for a 30-day supply of insulin.

The payers and employers assess the cost and quality of the data as the key to reducing the cost of healthcare. Yet, the same information is not easily available to the consumer.

5. Well-Connected Partnerships between Payers and Providers

Payers and providers have worked shoulder-to-shoulder, even though, at times, the payer pushes cost controls, which affects the bottom lines of the provider.

Various payer solution provider partnerships vary in terms of location, model, size, and type. It can be a 50-50 joint venture with co-branding or a less-intensive partnership in which you just pay for the performance of the healthcare service.

What are The Advantages of Telemedicine Programs for Healthcare Payers?
Higher utilization, lower costs

Telemedicine is a boon to mankind. It is an advanced solution with an attractive remote patient-monitoring program, which empowers clinicians to drive proper utilization, which can further help in reducing costs associated with high-risk patients.
Improving quality scores

Telemedicine reduces the cost structure of the payers' high-risk patients. It also improves the score for the payer, which is really essential.
Increasing member satisfaction, loyalty

When a member is able to choose a healthcare plan that will proactively help them remain out of a hospital, it substantially increases the member's loyalty towards the payer. The current government regulations have made the healthcare industry very affordable for the layman and have also induced healthcare payers to put in extra effort, keeping them on their toes. The provision of being able to choose a customized healthcare plan for yourself allows you to keep receiving medical services customized to your needs.

The industry is forecasted to grow further and with healthcare payers toiling to improve the quality of healthcare for you at the best possible prices, it is to your best interest to enroll yourself for health insurance.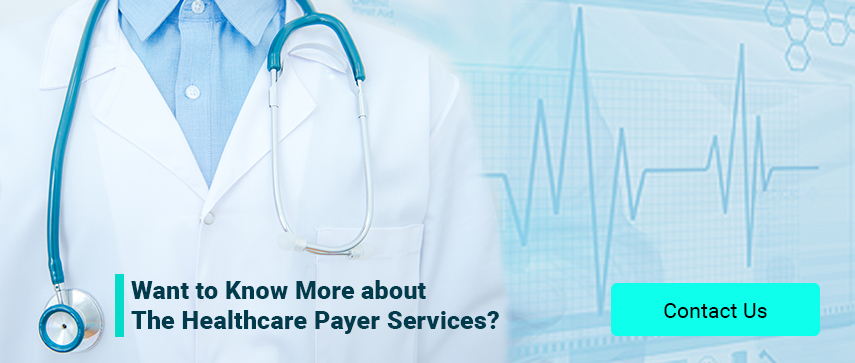 Author's Bio

Shailendra Sinhasane (Shail) is the co-founder and CEO of Mobisoft Infotech. He has been focused on cloud solutions, mobile strategy, cross-platform development, IoT innovations and advising healthcare startups in building scalable products.