Most healthcare organizations and health clinics use, disclose, or handle protected health information, commonly known as PHI, to remain aware of the compliance obligations under the HIPAA compliance guide. Even though not all organizations must comply with the same HIPAA compliance requirements to become compliant, which can be quite confusing when following HIPAA amendments.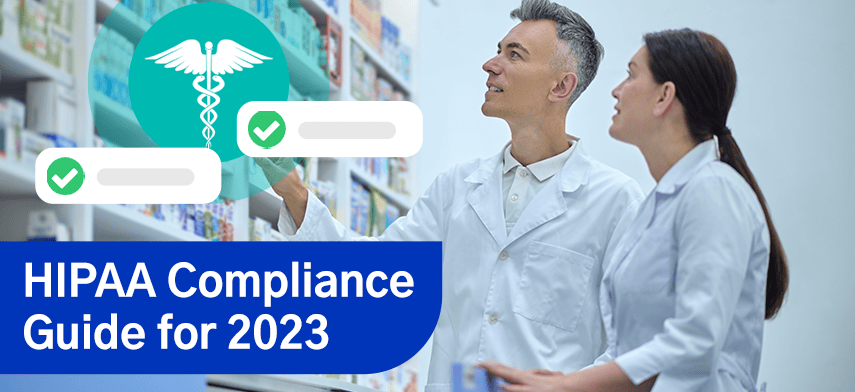 The HIPAA-covered entities namely health plans, healthcare providers, clearinghouses, etc., are responsible for meeting every HIPAA compliance requirement. Besides, business associates handling PHI data and exempted entities in healthcare need to comply with some of the aspects of the HIPAA compliance guide.
There have been new HIPAA regulations introduced for the new FY 2023. In this article, we have will be discussing the HIPAA compliance checklist introduced for 2023. It will provide a simplified way to comply with the HIPAA compliance guide.
Global Healthcare Software Market Size
The healthcare software market size global is growing at an accelerated rate of 13% CAGR and it is estimated to reach approximately USD 76.45 billion by 2025. The estimated marketplace for mHealth estimates a 43.9% CAGR growth by 2027. With the propelling of digital healthcare due to the COVID-19 pandemic, there has been significant and consequential growth in areas like Augmented Reality (AR), Virtual Reality (VR), Telehealth, Artificial Intelligence (AI), Wearable Technology, IoT, and more. These digital healthcare integrations have inculcated patient-centric health systems in improving patient health, reducing healthcare costs, and aiding in medical research and discoveries.
Key Factors to Know when Implementing HIPAA Compliance Guide
The HIPAA compliance for software is changing constantly to meet patient and provider demands. There are now newer ways of working across the healthcare sector with the right HIPAA compliance guide. The migration towards digital healthcare services and evolving technologies are driving changes and updates to the new HIPAA regulations taking effect in 2023. The changes are not about just the official rule but also the compliance approach.
To stay compliant, it is important to pay attention to the key HIPAA compliance guide trends for the next few years.
HIPAA Security and Privacy Convergence
With The advents in Electronic Health Records (EHR), Electronic Medical Records (EMRs), and other technologies in healthcare, the convergence of privacy and security has become essential. ePHI with specific sensitivities cannot be protected without a proper security and patient privacy.
Previously the HIPAA compliance guide with set privacy and security rule had distinct purposes. But today, it is becoming more apparent that two particular rules are growing together. So for the present and future consideration of the HIPAA compliance checklist, healthcare leaders and players should consider the intersections of privacy and security convergence.
The accelerated implementation of proper protocols for handling patient and medical data, patient rights, ad effective security protocols is the main focus. The lines between security and privacy are now becoming blurry and it will be critical in 2023 and the coming years with the HIPAA privacy regulations coming in the first Q1.
In 2023, patient rights for data accessibility are becoming more clearly defined and the healthcare sector's responsibility is responding to identity verification for PHI, requests, and effectively handling third-party data. It is better to update the currently proposed update to meet the HIPAA security compliance checklist. Staff members and providers are required to be aware of the new changes and prepare to remain compliant. Implementing workforce training of your organization teams to speed up the process regarding healthcare HIPAA updates. HIPAA compliance for software development is set to send out automated reminders for scheduling training sessions, conduct HIPAA risk assessments across the organization, and execute HIPAA compliance training across all healthcare sectors.

Conducting HIPAA Risk Assessment
Before delving into the process of healthcare application development, it is best to understand the level of your HIPAA compliance and then perform a HIPAA risk assessment. This HIPAA risk assessment can help to manage policies and IT infrastructure to identify and bridge the gaps in healthcare compliance. It specifically involves
Specified PHI collection, storage, and transfer to entities and associates.
Management of data policies.
Training staff and employees.
Practice and protocol implementation for data security and technologies.
As a part of the next phase of developing a new product, it is essential to lay out specific policies and features to build healthcare applications with an integrated HIPAA compliance guide.
Data Migration and Storage
When data includes ePHI, it requires to be stored on servers (remote or on-premises) with a signed contract with Business Associate Agreement (BAA). the large cloud storage servers under HIPAA amendments like AWS, Microsoft Azure, Google Cloud Platform, etc., are familiar with these data migration and storage solutions in the HIPAA compliance guide.
The best practices for data security are built around the conceptions of data minimization strategies. This helps in collecting the necessary information for the task at hand and not a single thing beyond it. When implementing HIPAA compliance for software development for healthcare applications, means not collecting PHI data unless necessary.
Encryption as a HIPAA Checklist
Encryption of data remains one of the most significant ways that incorporate covered entities and business associates to potentially avoid any data breach reminder or notification. mHealth applications and healthcare software adhere to the HIPAA security and privacy guidelines that require ePHI data to be encrypted with an algorithmic protocol. This helps to transform the data into a format that is of low probability of assigning any meaning without using the process of safeguarding confidentiality. Data encryption should be at rest across all spaces including cloud back-up and in transit with tools for decryption stored on a separate NIST standard or devices.
Thorough Understanding of the Three Rules of HIPAA Compliance
Integrating the proper HIPAA compliance control begins by understanding the various HIPAA compliance guidelines covering Security Rules, Privacy Rules, and Breach Notification Rules. The HIPAA Security and Privacy Rule provides explanations of what healthcare organizations should do to protect PHI and ePHI, including the details of safeguarding that are put in place to protect sensitive medical and patient data.
The Breach Notification Rule helps in detailing the remediation requirements a medical facility needs to take if a breach of data takes place. Healthcare businesses need to understand the intentions of these requirements and accordingly review the required HIPAA security compliance checklist and technical specifications to create the right protocols, policies, and security.
Introducing Accountability Strategies in Compliance Plans
Once as a business you understand the requirements of your healthcare organization requirements to achieve the necessary compliance., it is essential to define who is accountable for which task. Accountability across the elements of compliance plans helps in promoting transparent and streamlined patient-provider communication.
Software HIPAA compliance requires constant monitoring, technological maintenance, audits, and training. Introducing, a responsible party for each of these steps can help companies in maintaining the HIPAA compliance guide.
Avoiding Compliance Violations by Addressing Care Gaps
After creating a complete HIPAA compliance guide implementation and management strategy, it is necessary to focus on introducing the security and privacy controls that will help in mitigating risks and implementing HIPAA risk assessment. Creating a HIPAA compliance audit checklist will ensure consistent reviews of your business's improvements and detect care gaps.
Considering the internal users who are more often responsible for HIPAA violations than external HIPAA breaches, it is essential to prioritize security safeguarding like data encryption with both administrative and physical safeguards.
If and when data breaches performs cyberattacks on healthcare organization or disrupts medical practices, you need to ensure protocols to resolve the incidents quickly. Enforce your team to create effective responses and report procedures regarding all incident types. The HHS lists every breach that is reported within the last 24 months that are under current investigations. The team should be capable enough to monitor the list as a reminder to increase attention toward prominent cyberattacks and data breaches across the organization.
Bottom Line,
The HIPAA compliance guide for 2023 must bring forth tremendous changes in cybersecurity protocols and prepare the workforce to identify threats. The right HIPAA compliance guide and solution can help your business automate reminders, employ workforce training, SRAs, and more. So get started with HIPAA compliance guide integration for your healthcare applications today!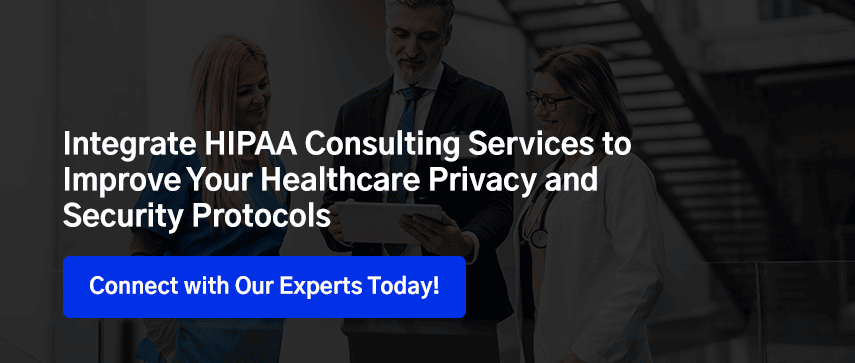 Author's Bio

Dr. Kedar has more than 12 years of experience in the healthcare domain. She advises Mobisoft Infotech in healthcare-related matters.