The expectations of consumers keep on evolving with time. It's not always easy for businesses to keep up and deliver products as the customer expects. Fortunately, digital product evolution is helping businesses develop products that customers love and want to buy. It's also allowing businesses to create value and provide more customer satisfaction.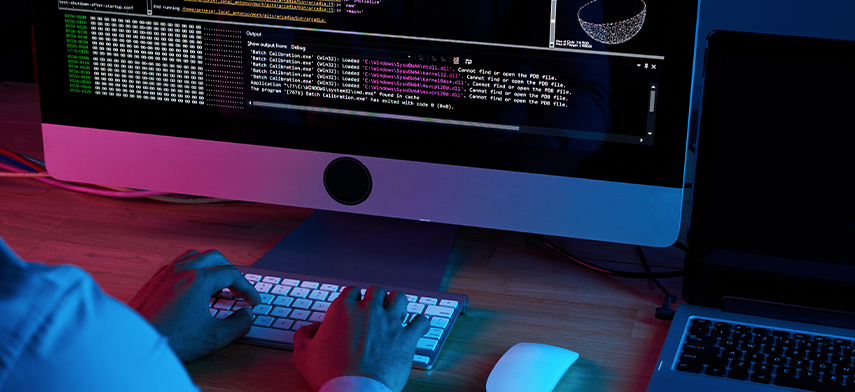 Product engineering services have emerged as the right path to delight your customers with innovative products. The new concept of data-driven product engineering using the latest technological trends is the modern way to grow.
Let's explore how engineering your product digitally can make your business prosper.
What is Digital Product Engineering?
Digital product engineering is a process of product design and development using IT, hardware, software, embedded, and other technologies. It consists of several stages that start with the digital development of a product and ends with product lifecycle management. Experts suggest that businesses can develop superior quality products that please customers with this tech-enabled advancement.
The process can be applied to the modernization of a business, like legacy system modernization. Your company can become more agile and stay flexible to changing customer demands.
Additionally, it can help businesses:
Develop robust products that meet customer demands

Offer end-to-end functionalities and great features

Provide unmatched user experiences

Scale seamlessly to support growth

Reduce development costs

Cut down turnaround times
Product engineering is apt for application in many industries and not just software. You can engineer products for wearables, medical devices, electronics, automotive, defense, and more. The product engineering market shall grow to over $1,000 billion in 2021. The sector is growing at a CAGR of 8.2%, which is quite remarkable.
You can focus on your core competencies, while digital product engineering technology helps you deal with barriers and constraints. Your business shall gradually master a new technology domain and be able to break out of silos. It's an ideal way to transform your legacy products to meet present demands. You shall be able to take advantage of the latest development trends like DevOps for more success.
Different Phases of Digital Product Engineering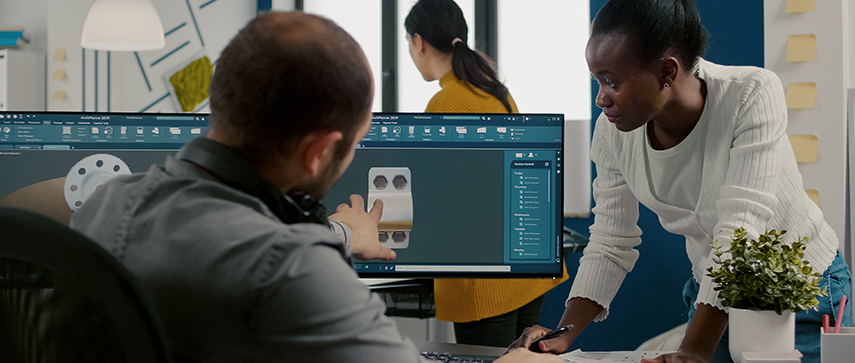 There are 5 stages of product engineering:
1
Ideation
Ideation is the first phase that helps develop a concept of the product. The process identifies how the product enables the market and the required features to achieve the task. A lot of brainstorming is involved in the process by experts from varying fields.
The process can have business analysts and UI/UX designers putting their minds together to create a fitting product. An important part of this stage is the feasibility study of the idea. Based on the findings of the study, businesses shall refine the idea to suit the market needs.
2
Design
A feasible concept leads to the design phase. Now that the concept is sound, working on a product design comes next. Choosing the best technologies, operating systems, processors, interfaces, and elements shall drive this stage of product development.
The design phase involves creating an intuitive user experience. UI and UX designers play a vital role in creating seamless interfaces and navigability to engage customers. The product design is then put to the test with the next stage of product development engineering.
3
Prototyping
Now, great ideas and designs are carefully evaluated. Prototyping helps to create a replica of the final product. Thanks to technology, that helps in creating quick prototypes or wireframes for apps in a short time. Prototypes can be deployed in test environments to verify efficiency and performance.
Businesses can test features and functions to discover how products shall work. Prototyping also helps ensure compliance. This imperative helps to determine if the final product meets regulations and environmental and quality standards.
4
Product Development
A sound prototype provides the confidence for product development and delivery. This stage supports businesses to develop the best products. This ensures the final product turns out to be exactly as designed.
For example, the development of a consumer electronic product may involve:
Manufacturing PCBs following planned layouts

Installing required hardware and software

Testing of features and functions
5
Product Lifestyle Management (PLM)
PLM involves various processes to help businesses provide continuous customer satisfaction. For example, it involves releasing updates and patches to upgrade products to meet market changes. Customer support is another key area of PLM. Providing the best support automatically improves customer loyalty and makes room for repeat customers.
Identifying appropriate hardware replacements and components is important is also included in the PLM stage. It even involves obsolescence management to help businesses never lose clients.

How can Digital Product Engineering Help Businesses?
Till now, we read how going digital in product development works. Now, let's explore the specific benefits businesses can enjoy by going digital. We already know the top advantage, i.e., to create a relevant and quality product that sells and delights customers.
Here are the rest:
Key Benefits of Developing Products Digitally
1
Improves Customer Satisfaction
Being able to deliver as the customer expects is the way to win hearts. Businesses can develop products based on real-time customer preferences and keep improving continuously. As a result, clients never get an opportunity to complain. Businesses can satisfy both functional and non-functional demands and stay competitive.
2
Boost ROI
Getting the right returns on investment gives businesses a moral high and confidence. Product engineering services help entrepreneurs optimize investment and reduce developmental costs. Moreover, they can gain operational efficiency through means like automation. An increase in productivity is another driver of great returns.
3
Achieve Competitive Advantage
Data-driven decisions and customer insights are the results of developing products digitally. Sound business intelligence helps find gaps that exist in the market. Businesses can dig deep into competitors and customer preferences to grab the leading positions in the market. Products can also scale, whenever required, to support growth or increased demand.
Key Benefits of Product Modernization
You should have understood how digital product technology helps break out legacy products and software. Now, let's explore the benefits of choosing the right product engineering company to modernize your products.
1
Digital Transformation
Most businesses have transformed digitally to stay competitive. Expert consulting can allow enterprises to remove silos and create a connected ecosystem. They can take advantage of modern technologies and come up with more innovations.
Additionally, organizations may not need to go for a complete overhaul of systems and infrastructure. Modern tools make it possible to achieve digitization with minimum disruptions or overhauling. Businesses can continue to offer services and also reduce transformation costs.
2
Innovation
Software product engineering is driving innovation and creating numerous business opportunities for startups, SMEs, as well as giant organizations. Businesses can strive to achieve strict quality standards and provide the right solution for customer needs.
Product modernization helps businesses to evolve with time. It successfully stirs the never stop improving approach and keeps offering the best features. Products also upgrade to meet market changes and help organizations to stay proactive.
3
Growth
Bringing the best products to the table with product modernization services automatically harnesses growth. Businesses gain the privilege of engaging more customers who are ready to pay for the quality offerings in the longer run.
The existing customers spread the word of mouth and the new customers turn into loyal customers who keep coming back with new product demands. This increased ROI and cost-cutting help you grow your business and acquire more market share.
Final Thoughts
The pros of product engineering services reflect on all business processes. Businesses can now develop quality products in less time and money. As a result, they have more hours to work on core competencies. Product development also turns agile and remains open to any changes. Businesses can even get proactive and predict trends or patterns to capitalize on them. Businesses can usher in a new era of prosperity by adopting digital product development services. It is the way ahead for entrepreneurs who keep delivering the best, even in challenging times.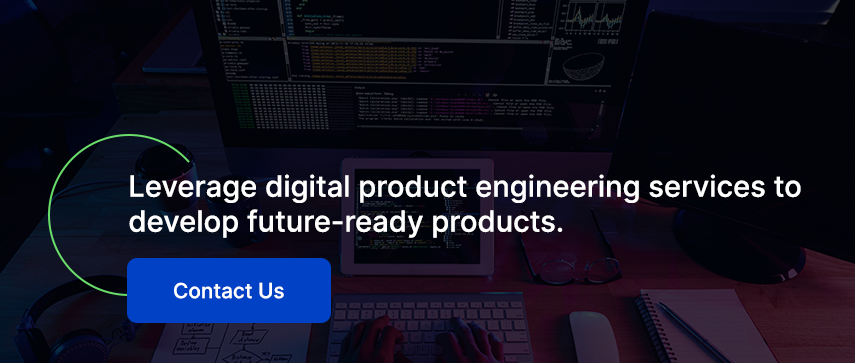 Author's Bio

Nitin Lahoti is the Co-Founder and Director at Mobisoft Infotech. He has 15 years of experience in Design, Business Development and Startups. His expertise is in Product Ideation, UX/UI design, Startup consulting and mentoring. He prefers business readings and loves traveling.