It is challenging to bring changes to the healthcare sector due to numerous legacy systems as well as highly sensitive personal information. Throughout the globe, many governments experience innumerable problems in their initiatives for making healthcare services digitized. The healthcare structure as an entity suffers unprecedented challenges due to the ever-increasing expectations as well as rising demands.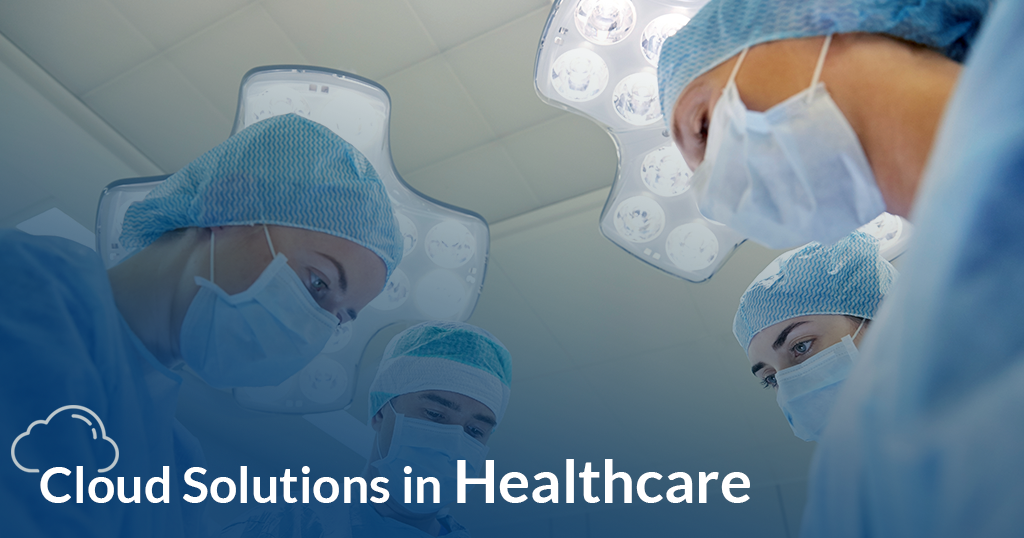 All these parameters place the existing healthcare model under increased strain. While the healthcare industry has to deliver higher operational efficiency via digital transformation, there comes an ever-increasing pressure for consistently providing better services to the patients.
The challenges experienced by the healthcare sector can probably be better understood during the version control process when it is about managing a vast number of patient records electronically, integrating healthcare and social data, and building infrastructure for connecting trusts, clinics, hospitals, and surgeries.
This is where cloud computing comes into existence. Cloud technology is gradually changing and modifying how doctors, nurses, hospitals, and clinics render cost-effective and quality services to the patients. This change is being triggered by two aspects – the economic imperative for cutting costs and improving the quality of patient care. The technology of cloud computing can revolutionize healthcare to make things more efficient by a decentralized method.
Earlier, by keeping all the information centralized, healthcare firms had to obtain and maintain every necessary software, hardware, as well as relevant staff- irrespective of, if or not such resources were utilized efficiently.
The cloud-based computing technology namely its caliber of efficiently processing and delivering information in collaborative style as well as analyzing data to relevant information possesses the capability of relieving the challenges faced with earlier methods. By making use of cloud-based solutions, healthcare firms are only required to pay for the things that they use, like applications, infrastructure service, and storage.

Different Cloud Computing Solutions for the Healthcare Sector
Nowadays many different cloud computing solutions, encompassing a broad spectrum of abilities, have come up for the healthcare sector. Mentioned below is an extensive list of various cloud computing services available for the healthcare firms as of now.
Population Health Management
The analysis of the bigger sets of data across various industries is providing necessary insights that were not available earlier. That being said, healthcare is no different. Big data and cloud services are used for tracking, and mapping diseases, and informing the mass as to where the potential risk exists.
Healthcare firms can use the infrastructure and services needed for supporting these services at a reduced cost by adopting cloud computing. Some tooling available in the market today is the Centers for Disease Control and Prevention (CDC), IBM Explorys, McKesson, eClinicalWorks, Cerner, and IBM Phytel Population Health Management.
Care Management Support
Physicians and healthcare firms are increasingly making use of cloud-based medical records, healthcare image archiving techniques, and practice management solutions. Such medical solutions offer cost-effective and easy implementation of various tasks. Some tooling available in the market is IBM Watson Care Manager, Diabetes Care, McKesson, and eClinicalWorks EHR.
Diagnostic Support
Organizations are now building various new SaaS services and products for concentrating the expertise needed as well as lowering the production cost for the healthcare providers. Some tooling available in the market is Eyenuk EyeArt Retinal Screening and IBM Merge iConnect Retinal Screening.
Image Handling Services
Image handling service is one of the essential cloud-based services for healthcare providers. These cloud-based services help healthcare firms in scaling storage services for a reduced cost that will be needed for internally implementing them by reducing the total TCO. The tooling available in the market is IBM Merge iConnect Access, IBM Merge iConnect Cloud Archive, McKesson, and RxEye Cloud.
Medical Practitioner Assistance
With the arrival of advanced analytics, language processing, and machine learning, the scope of cognitive assistance flourished. The cloud computing solutions have helped medical practitioners in searching large amounts of data for producing better treatment plans. The patients can make use of these services for exploring their medical problems and collaborating with their physician.
Patient Connectivity


Cloud-based services which address the patient connectivity help the patients in connecting with the medical services of their providers. Some tooling available in the market is e-ClinicalWorks, Cerner, and IBM Truven Micromedex Patient Connect Suite.
Data Distribution Services
Cloud-based data distribution services help in exchanging important health-related information between healthcare organizations. This health-related information can be patient images, electronic medical records, and much more. Some cloud services available in the market today are IBM Merge eMix, Medical Interoperability Gateway, and Cal INDEX.
Laboratory Services
Cloud-based laboratory services such as document control and Histology Exam Simulator help clinical labs in various works. Some tooling available in the market today is Cerner Laboratory, MediaLab Cloud-Based Software for the Lab, and IBM Merge LIS.
Clinical Research
Many pharmacology vendors today are supplying SaaS and PaaS solutions for improving drug development and research. The data explosion from the next-gen sequencing, together with the increasing necessity of biologics concept in research is making cloud-based computing a critical facet in research and development.
The pharma agencies now need not to deploy techniques for handling huge sets of data in the computing facilities, thereby minimizing the barrier-to-entry and hiking the rate of change. The tooling available in the market today is Medidata Clinical Cloud, IBM Merge eClinicalOS.
BPaaS
BPaaS is the delivery of the business process outsourcing (BPO) service which is derived from the cloud and developed for multi-tenancy. The services are usually automated and the places where human processing actors are needed, there is no precisely available labor pool for each client.
Pricing models are subscription-based or consumption-based commercial terms. As a cloud-based service, the BPaaS model can be accessed through internet-based technologies. Some tooling available in the market today is Gartner Research (BPaaS), Gartner Research (iBPMS), IBM Merge Financials, and IBM Merge Document Management.
Considerations for Deploying Cloud-Based Computing for Healthcare
The healthcare organizations (HCOs) should aim at providing improved and advanced patient care abilities while limiting the medical cost hikes at the same time. IT plays a critical role in patient and healthcare field, with cloud-based solutions starting to make their mark. There are significant benefits to adopting cloud computing for healthcare practices. However, some specifications that need consideration which is as mentioned below.
Security and Privacy
Healthcare firms require establishing robust cloud solution agreements having detailed provisions for privacy, security, and to understand their risks, liabilities and to be capable of absorbing those risks.

Healthcare firms should be aware of how and where the Electronic Protected Health Information (ePHI) is handled, stored, or moved by their CSP.



Supplement security controls might be necessary for healthcare firms, and background checks might be important for the CSP personnel who would interact with the ePHI.

Healthcare firms should be capable of tracking the modification, deletion, and creation of the ePHI, its process, and storage on any cloud service.
Compliance and Regulation
The implementation of control and operational facets for securing the ePHI is carried out by the CSP. However, the ultimate compliance responsibility is always on the healthcare firm.

The owners of the ePHI should need CSPs for contractually agreeing for maintaining every ePHI, abiding by the government regulations and standards.

Healthcare firms should know country-specific regulations linked with the connected healthcare devices which need compliance from healthcare device manufacturers as well as the relevant service providers.


Service Reliability
The primary performance indicators connected to CSP performance and reliability should be monitored and refined regularly.

Disaster recovery is important. Healthcare firms require making sure that the cloud solution agreements offer the right treatment of disaster recovery problems, processes, and procedures.

Change management is essential. The capability of the CSP for performing software and system upgrades regularly is essential.

Integration, Portability, and Interoperability
Providing an end-to-end system which completely integrates all the patient data, including in-patient and emergency care, billing, reimbursements, pharmacies, and other concerns need interoperability and standardization across in-house HIT systems and cloud services.

Using standard data models and healthcare interfaces help in migrating to the various cloud-based service providers.

Standard
There are several standards which can be applied to multiple facets of healthcare solutions; customers should understand the standards available properly and if the cloud-based services abide by the necessary standards for provided capabilities.
Steps for Deploying Cloud Computing in Healthcare
Create a business case.

Determine and prioritize cloud-based medical solutions.

Identify the relevant service and cloud deployment models.

Make sure all privacy and security needs are addressed.

Integrate with the old enterprise system.

Negotiate Cloud solution agreements and scrutinize primary performance indicators.

Manage Cloud environment.
Wrapping Up,
Cloud technology is very robust, efficient, and secure. It has indeed given rise to a much-needed revolution in the domain of healthcare. There is absolutely no doubt in the fact that cloud computing in the medical field has been a blessing for both the healthcare service providers as well as receivers. There are still multiple innovations and developments happening in this field, and we can be hopeful to watch out for more advancements shortly.
If you want better and productive solutions for your healthcare firm, connect with the best Cloud Computing developers today and get the best quote.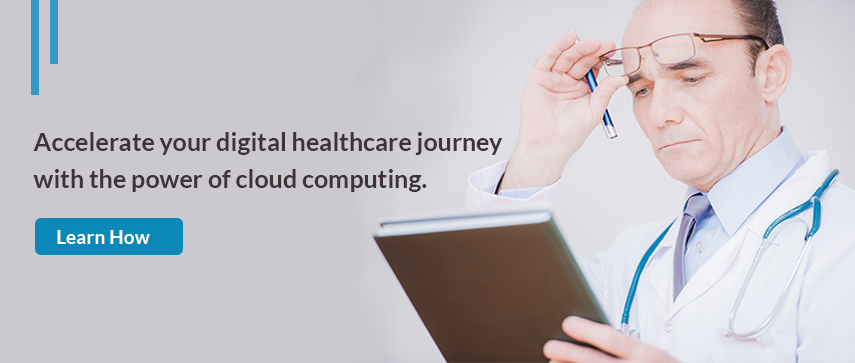 Author's Bio

Shailendra Sinhasane (Shail) is the co-founder and CEO of Mobisoft Infotech. He has been focused on cloud solutions, mobile strategy, cross-platform development, IoT innovations and advising healthcare startups in building scalable products.