Whether you're a retailer or logistics company, you can't afford to miss delivering products within stipulated timelines. Today, consumers are habitual with same-day deliveries and are ready to pay more for quick shipping. While the demand for timely delivery already saw a rise over the past few years, the COVID-19 created an additional surge in demand as more people shopped online.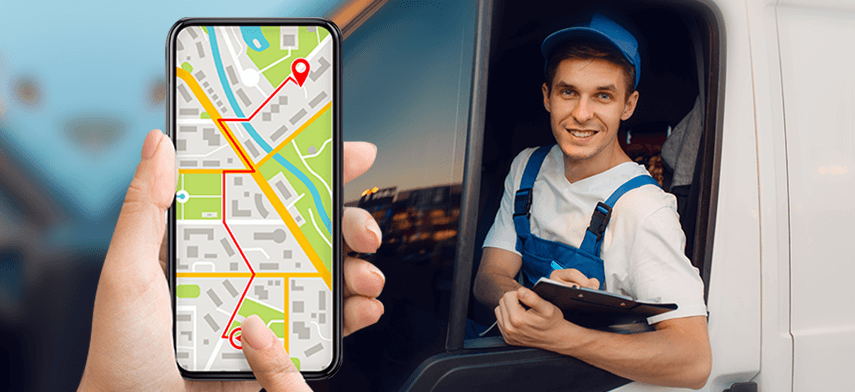 In March 2020, US shoppers purchased online 58% more than in March 2019. Moreover, 20% of Americans bought groceries online for the first time in that month. As such, delivering your goods on time and providing good customer service is essential for any business. However, many organizations are struggling with countless challenges while trying to deliver on time.
Fortunately, technology has advanced to lend a helping hand to delivery and logistics businesses. Using a route optimization app, you can now streamline your workflow and meet deadlines every time. Let's take a look.
Routing Challenges Faced by Transportation Businesses
We know online shopping is increasing exponentially due to its many benefits. But businesses face several issues internally while transporting the goods. What exactly are the challenges currently plaguing transportation businesses? The answer is below.
Increased Demand

As noted earlier, people are now shopping online at a greater rate. From groceries to fitness equipment, the ease of buying online has appealed to many around the world. As a result, businesses are experiencing more orders, pickups, and deliveries. However, most companies are not prepared to accommodate and manage the spike in demand.

Route Planning

Logistics businesses still use the pen-and-paper process to plan driver routes. The process is full of inefficiencies and cannot make room for real-time scheduling or planning. Fleets drive around more and cover unnecessary distances that increase costs and delivery time.

Fleet Tracking

Keeping an eye on your drivers is essential to ensure performance and timely deliveries. Without a centralized tracking process, businesses have to rely on phone calls to track their fleet. This creates opportunities for your drivers to lie and waste time by giving the wrong location.

Communication

Communication between drivers and the headquarters is problematic when only phone calls are used during deliveries. Sometimes, due to bad reception, the phones may be unreachable or often cause miscommunication. It's not a reliable way to keep track of the deliveries. Also, your productivity takes a downturn.

Customer Service

Today, customers are extra cautious and demanding about their parcels. For example, a customer may request delivery at a specific time. Or, they may want you to leave the parcel at a special place to avoid theft. Tracking all customer requests, relaying them to drivers, and fulfilling them successfully are big challenges.

Proof of Delivery

Delivery is not complete before collecting the proof of delivery. Physical signatures don't make the mark now as it's slow, time-taking, and leaves room for fraud. Plus, submitting them is time-taking and laborious.
How Can Route Optimization Software Help?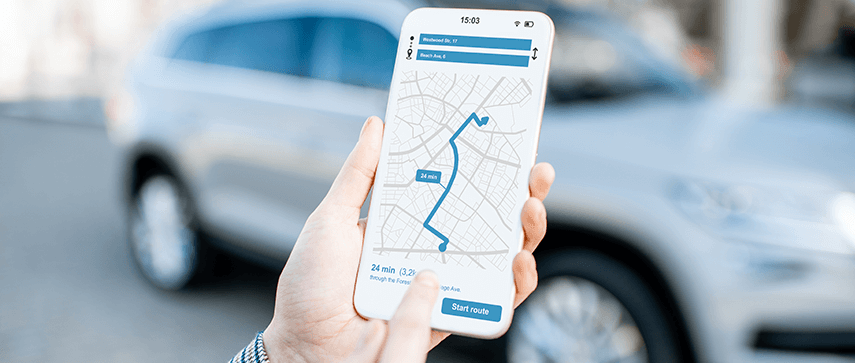 Delivery route optimization software, as the name suggests, helps you optimize your delivery routes. However, that is not where the usefulness of a route optimization app seems to end. You can use the digital solution to plan routes, schedule tasks, track your fleet, and much more. It is a part of last-mile delivery solutions that helps you deliver on time without exceptions.
A delivery route planner app comes with two interfaces:
The admin dashboard to manage tasks

The driver app for people in your fleet
Essential Route Optimization Features
Route planning apps serve as an end-to-end solution to resolve your delivery challenges. You can automate your whole route optimization process and help your fleet save time and money. Here is a glimpse of what your route optimization software can do:
1
Plan Routes and Deliveries
Your app will be the foundation for solid route planning that uses every resource optimally. The software can take the place of a human and plan pickups, drop-offs, and other tasks automatically. The power of GPS map drives route planning solutions.
You can enter your orders and have the app schedule every pickup and delivery efficiently. Additionally, you can make room for customer requests like specific delivery times. Drivers will see their daily routes on a map, complete with locations and addresses for deliveries and pickups.
2
Ease of Navigation
The possibility of wasting fuel and time is lost when you use route planning apps. Your drivers can follow the path chalked out by your app after considering real-time factors like traffic and weather.
On the other hand, they don't need to drive around looking for customer addresses as they are marked on the map. Last-mile delivery apps work more efficiently than using any other mapping technology for navigation.
3
Real-Time Scheduling
Customer orders can drop in anytime during the workday. However, finding the right driver to fulfill the order is a complex process. You have to call your fleet, find out where they are, and then schedule the task.
A route planner tool removes all the hassles and automates real-time scheduling. The app can track the nearest driver to the customer's location and automatically schedule the pickup. You don't even have to lift your finger!
4
Track Your Fleet
Route optimization software brings the advantage of real-time tracking of your fleet. You can see the live locations of your drivers on a map and know where they are. You can collect this data for making future deliveries much faster.
Your app will also let you see the routes taken by the drivers, deliveries they made, pickups collected, and more. Such features shall lead your business to recite improved operational efficiencies.
5
Proof of Delivery
Last-mile delivery services digitize the process of collecting proof of delivery. Drivers can use their smartphones to take photos and digital signatures and submit them in real-time. Additionally, you can configure your app to record deliveries automatically once the driver reaches the customer's address.
The app will track the GPS location of the driver and provide a foolproof way of collecting electronic proof of delivery. You should consider developing a route optimization app for iPhone and other Android devices. This way, you can make the app compatible with major devices used by your drivers.

The Role of Route Optimization App in Rendering Enhanced Mobility
Now, as you have come across the route optimization features, let's understand how can the route optimization app Android and iPhone render added mobility to transportation businesses.
Improved Task Management

Automating your scheduling is the first step to expedite your delivery process. You can schedule your tasks in real-time and save countless hours. Drivers are freed from repeatedly looking at their task list, making calls, and enquiring about their duties.

The time and labor your fleet saves help them to deliver on time and fulfill customer preferences. As a result, you can also provide excellent service and augment customer engagement.

Accommodate Endless Stops

Earlier, making arrangements for more stops or deliveries was really difficult for both admins and drivers. Now you can give a rest to your worries and introduce as many stops as you want.

Any update reaches the driver instantly and reflects on his planned route. With the right route optimization technology at the helm, there's no need for any kind of phone calls and verbal communication.

Boost Fleet Productivity

Your route planner app can even boost the productivity of drivers. Real-time tracking means they will be unable to change directions, give false locations, or take unnecessary breaks. For agents, the driver app improves navigability and saves time and unnecessary driving.

They can follow the planned routes on their phone and deliver timely without exceptions. Moreover, your business will be able to entertain more orders and increased customer demand.

Complete Orders Quicker

The whole process of optimizing your routes help you make quicker deliveries in many ways:

Schedule tasks instantly and automatically

Chalk out routes in seconds and not in hours

Drivers can locate customer addresses without any difficulty

Your fleet reduces time spent driving unnecessarily

No false locations and taking long breaks

Collect and upload proof of delivery in seconds

Automate data collection and entry

Hassle-Free Communication

The route optimization software offers hands-free communication for maximum convenience. The whole process of making calls back and forth is eliminated with a digital solution. In fact, the need to communicate physically comes down when you use an automated tool.

The route planner will pinpoint every address and location on the map and help drivers navigate to them. In case you want to send updates, you can message your drivers or send a notification from your dashboard.

Automate Data Collection

Logistics and transportation businesses need to collect, record, and handle a wide range of data. Traditionally, businesses relied on a paper process using tools like spreadsheets for data collection and recording. Your digital route planner will eliminate the need for manual data entry.

You can automate a large extent of your data collection by recording locations, drop-offs, and proof of deliveries without human intervention. Route optimization app can generate receipts and invoices. You can also automate customer updates and save more precious hours to spend productively.

Handle Uncertainties Efficiently

Unplanned events and disruptions can hold up the operations of a delivery business. Natural calamities, roadblocks, traffic- a long list of barriers are always worrying businesses. An automated route planning software helps you deal with uncertainties and even avoid them.

For example, your app will account for traffic updates or the weather while planning routes. As a result, you and your drivers can be prepared beforehand and avoid unpleasant surprises. Also, you shall not waste time taking detours or chalking out a new route.
Final Thoughts
Adopting a route optimization app shall minimize most of your transportation issues and prove to be an end-to-end delivery solution. It is a great way to meet customer demands and provide unmatched service. Your business can also look forward to a boost in productivity alongside saving time and costs. Apart from all this, your company shall always be able to satisfy customer requests by delivering on time, every time!
Author's Bio

Nitin Lahoti is the Co-Founder and Director at Mobisoft Infotech. He has 15 years of experience in Design, Business Development and Startups. His expertise is in Product Ideation, UX/UI design, Startup consulting and mentoring. He prefers business readings and loves traveling.