Disruptive technologies are revolutionizing the ways in which vehicles operate, thus changing the face of the automotive industry. Take IoT for instance. Right from the value provided by vehicle telematics, to managing street lights and traffic jams in rush hour traffic, IoT has the ability to herald the rise of connected vehicles. When vehicles are well-equipped to stay connected with the outer world, the passenger-driver experiences elevate to a new level. This, in turn, drives new opportunities for advanced services in key areas like safety, vehicle maintenance, travel experience and more.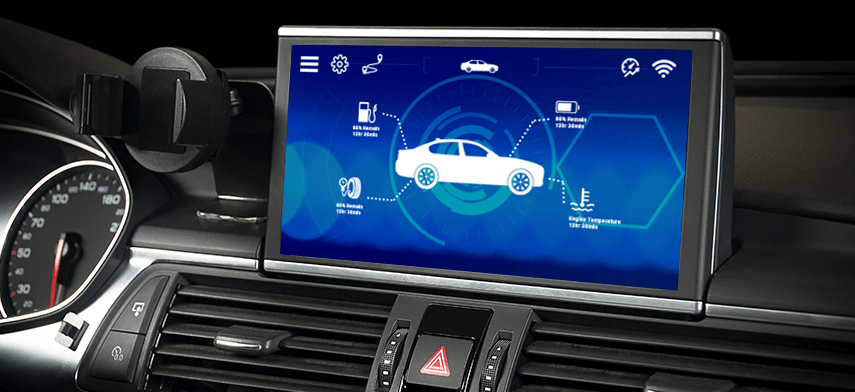 Whether it's the car manufacturer, telematics operator, or vehicle insurance provider, every entity in the automotive sector would want a car that optimizes key aspects of performance, maximizes maintenance, and ensures safety for travelers, and this is what IoT provides.
Connected Cars – The Current State
The idea of 'connected cars' leverages the value generated by IoT technology in the automotive sector, thus creating exciting opportunities for smart mobility. It is becoming tough to resist the in-ground highlights and operational controls introduced by IoT as the underlying proponents of the 'connected vehicle' revolution.
Market stats reveal that by the end of 2020, the number of connected vehicles will exceed 250 million. Additionally, installed connectivity features in vehicles will go up by almost 67%. The time isn't far away when IoT will transform travel experiences, thus enhancing satisfaction for drivers as well as passengers.
That's certainly not the end of the story; the 'Center for Automotive Research' has come up with new highlights about connected cars. A smart and connected car has almost 60 microprocessors along with 10 million lines of software programming. That leads to the emergence of 'smart vehicles' which would be equipped to share, discern, and distribute information.
Avenues for Automobile Manufacturers
The interest around connected vehicles is increasing each day, and with that, we will come across diverse use cases.
So, what can IoT deployments do for auto manufacturers? With the introduction of IoT in automobiles, they do have ample business opportunities in the following areas: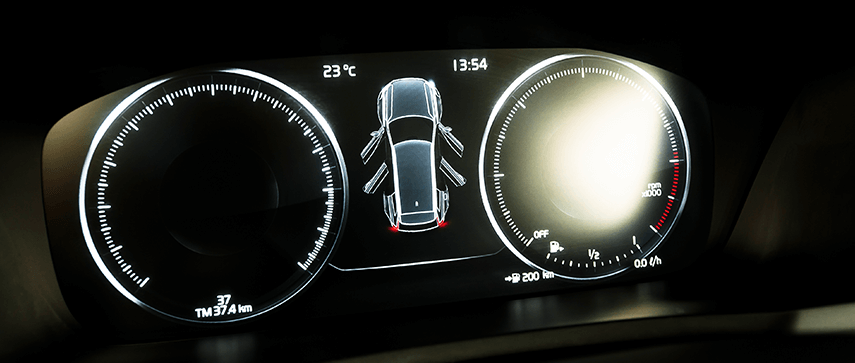 Infotainment Solutions
Passengers will have the opportunity to use media apps to listen to their favorite tracks, check out news podcasts or breeze through the latest audiobooks.
Navigation and Safety
IoT has a lot to offer when it comes to navigation and car safety. With diverse security features, car controls, and V2V communication, automakers can ensure optimum vehicle safety.
– Vehicle tracker
Owners can get instant updates whenever safety speed limits or locational boundaries are being crossed by the vehicle. This way, they can keep track of the cars driven by other staff or family members.
– Risk notifications
IoT can analyze data on speed, traffic, road conditions, or proximity to pedestrians and enable preventive measures such as timely automated braking or timely driver alerts. This helps avoid mishaps which would've been otherwise inevitable due to human limitations.
– Voice recognition
Hands-free services result in increased driver convenience and concentration. The presence of contextual voice identification facilities and features will lead to easy and hassle-free driving.
– Self-driving controls
Self-driving autonomous vehicles will get the right impetus from IoT embedded into the autonomous cars. Tesla EVs are a prime example.
Cost Efficiency
Cost cut-downs and reduced operational expenses will lead to accelerated bottom lines for auto manufacturers. Here are some ways in which the OEMs can harness the prowess of IoT to optimize performance at a lower cost.
– Seamless updates
Updating the vehicle's software at regular intervals is the key to optimizing its performance and safety. With IoT integration, these updates will be auto-integrated into the in-vehicle IoT architecture.
– Predictive maintenance
Future vehicles will have the potential to generate numerous data points every second. Right from driving patterns and policy violations, to the health of vehicles and diagnosis of safety malfunctions, many performance issues can be proactively analyzed for optimum vehicle performance.
– Payment processing
Parking ticketing, payment for car parking, and toll collection can be automated too. Just imagine the convenience drivers can achieve when these processes are automated and need not be performed manually.
Challenges That Impact IoT Adoption in the Automotive Sector
In spite of the several opportunities and applications introduced by the Internet of Things, stakeholders in the automotive sector are facing critical challenges that act as a barrier in mainstream adoption. Although the landscape is diverse and expanding each day with new innovations, you just can't ignore the complexities completely. Let's outline the challenges faced by automotive manufacturers and connected vehicle startups –
Information Protection
All 3 forms of data analytics – descriptive, prescriptive, and predictive analytics – of the connected car need to be bound by appropriate security to prevent hacks or breaches and secure data-in-motion.
Challenges in Data Streaming
The underlying architecture of automotive IoT involves constant communication between cars, servers, and client applications, via sockets and sensors that relay data every second of the drive. Be it traffic conditions, road conditions, tracking, or navigation, every data point needs to be smoothly relayed. But the presence of physical barriers like tunnels or remote locations, or bandwidth issues will impede the smooth transmission of vital information.
Power and Battery Usage
While low powered open sockets do the bulk of the heavy lifting in the relay of information back and forth, they still need the power to generate data day in and day out. The challenges for IoT in automotive is to strike a balance between optimal performance and battery consumption. A probable solution is to use a good M2M messaging protocol like MQ Telemetry Transport (or MQTT) that delivers great performance in high latency environments. This can be a reliable channel for the always-on connected devices in the automotive IoT ecosystem.
Explore Mobisoft's Connected Vehicle Solutions
Connectivity is crucial for one and all. The team at Mobisoft Infotech believes in leveraging IoT to its optimum and true potential across industries like healthcare and automotive. We consider the presence of a single, unified, and automated interface to be important for the all-around performance of a vehicle. With a team that always strives hard to strike a balance between automation, expertise, and technical knowledge, we can take the 'connected car' revolution quite further. Here's a quick look at our IoT solutions for the automotive industry:
Safety and Security
Strengthen vehicle security and passenger safety with our custom suite of security solutions. Our team provides the right amount of support.
Fleet Management
Track the routes, keep a tab on drivers, and stay informed about vehicle performance. Our smartphone-based fleet management solution can be a great tool for fleet owners and transportation companies.
Infotainment
Let us take entertainment to the next level. Join hands with team Mobisoft and give us the opportunity to make your car an entertainment powerhouse.
Live Tracking and Status Updates
Auto manufacturers will love to introduce cars that come with self-reliant in-vehicle tracking and predictive maintenance controls. Get updates on probable mishaps thus extending vehicle longevity and tightening passenger safety.
Wrapping Up!!
With the introduction and inclusion of IoT in the automotive sector, it becomes easier to tap into resourceful channels for safety and convenience. The benefits are multi-channel and diverse. This signals the rise of multiple opportunities to auto manufacturers and startups who want to build IoT solutions for the automotive industry.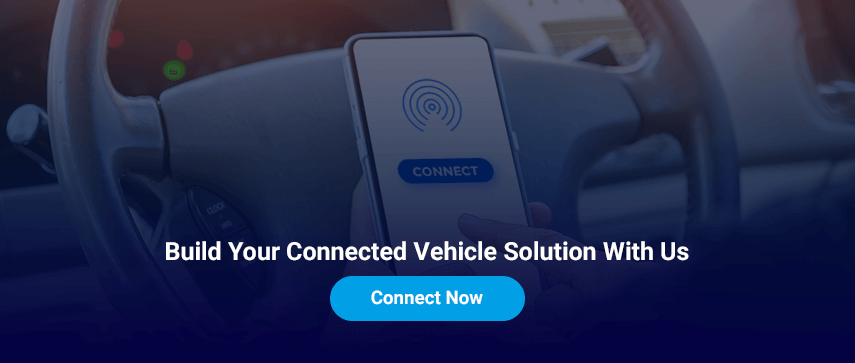 Author's Bio

Nitin Lahoti is the Co-Founder and Director at Mobisoft Infotech. He has 15 years of experience in Design, Business Development and Startups. His expertise is in Product Ideation, UX/UI design, Startup consulting and mentoring. He prefers business readings and loves traveling.