Almost every industry vertical today is leveraging the Internet and making the most of the benefits offered by IT companies. The healthcare sector to has taken massive strides in this aspect. Healthcare IT services are now expanding across the breadth of healthcare operations and patient care objectives. Healthcare IT has been providing immense yields in improving the means of imparting healthcare services and maximizing productivity by actively reducing paperwork and automating redundant functions.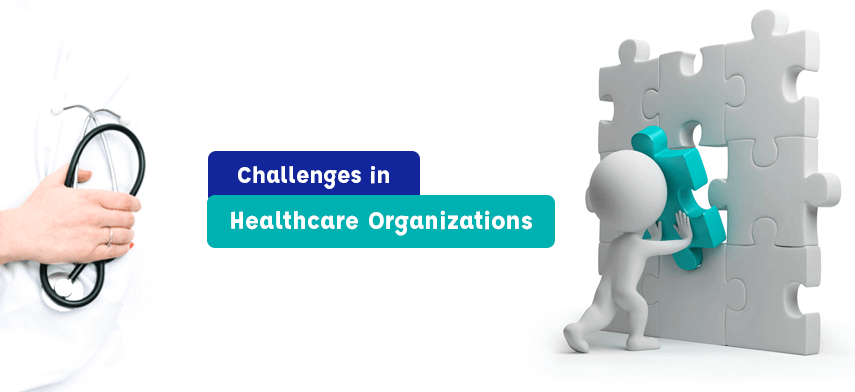 This is supported by real; life use cases too. In the USA for instance, more than 95% of the eligible and Critical Access hospitals have vouched for the certified health IT that they obtained by participating in the Centers for Medicare & Medicaid Services (CMS) Electronic Health Record (EHR) Incentive Programs.
Challenges for Healthcare IT
The advent of IT services for the healthcare industry provided a completely new job profile for the people who specialized in the healthcare IT sector. However, healthcare IT professionals have one of the most challenging jobs in the world considering how huge the healthcare industry is.
Healthcare IT professionals are required to take care of everything from cyber-security attacks and developing AR based training solutions, to patient personalization and managing and updating data regularly. However, many of these professionals lack the tenacity and the capability to handle tasks this big, which is the reason why the Healthcare IT sector is facing challenges.
Here we have listed down four of the biggest healthcare IT challenges of 2018.
The BYOD Conundrum

One of the biggest challenges in IT healthcare is being caused by the advent and quick surge of the BYOD (Bring Your Own Device) trend. Healthcare institutes are incrementally adopting BYOD because of smartphones and other gadgets offering more functionality and operability. This has led to a smoother operation among healthcare institutions. The BYOD trend is gaining more and more traction owing to the ever-increasing sale of smartphones and other portable devices like laptops and wearables.

However, BYOD is not all sunshine and rainbows, as the wide range of functions offered by these portable devices come with their share of risks. A lack of experience or inability to adapt to different functions can risk the system and expose it to possibilities of theft duplication. Also, without a strong cybersecurity software in place, healthcare institutions stand to possibly lose their data to hackers.

Adopting BYOD for efficient workplace conduct and smooth operations is a feasible idea as long as the risks are accounted for and the security measures are in place. The healthcare IT sector is a unified network of healthcare providers and hence is a widespread network containing a lot of devices.

This is exactly why it is crucial for the healthcare IT professional to know how to effectively manage the system and keep it secure all-round the clock. The rules and guidelines put forward by HIPAA (Health Insurance Portability and Accountability Act) states the importance of security in the healthcare IT sector, and also clearly mentions heavy fines arising from intentional breach of security or unlawful conduct and disclosure of private patient information.

The Ransomware Calamity

Cybersecurity is of the utmost importance, especially when it comes to healthcare IT sector. The healthcare industry is huge and hence the IT services and functionalities implemented in the sector are the ones containing crucial data from various healthcare institutes on the network.

The need for cybersecurity in the healthcare IT sector was presented to the world in true sense when the records showed 88% of the total attacks by Ransomware were in the Healthcare IT sector.

Ransomware attacks a company by exploiting several of its technical and human weaknesses, making it difficult for companies to identify and counter it correctly. This is the main reason why companies and institutions are actively working on improving their cybersecurity fronts. At first, the attackers behind Ransomware used techniques that could be countered with little effort. But with hackers implementing more sophisticated codes, it has become difficult for companies to identify Ransomware attacks in a straightforward manner.

Ransomware is one of the biggest healthcare IT issues in 2018. This issue needs to be addressed with utmost importance by healthcare IT professionals by implementing sophisticated and effective firewalls, firmware and security software. Thorough e-mail checks should be carried out at the receiving end. IT professionals can also employ frameworks or an automated defense system to monitor network activity in order to identify suspicious activity and take necessary actions.

Big Data Analysis

Day by day, healthcare services are getting better and the world's population is growing. This has led to the generation of massive healthcare data in the healthcare IT sector. The data flow has increased, sure, but in order for the massive data flow to yield incrementally progressive reports, it has become necessary for healthcare institutions to collect and leverage the data effectively.

Statistics have shown that a majority of healthcare institutions face a problem with big data analysis due to inexperience and not knowing what data to collect. Some institutes have stated this issue difficult to tackle due to a lack of specialized people in their organizations. Some other organizations cited their reason as lack of tools and finding data analysis intimidating.

Big data analysis can seem intimidating based upon the sheer size of data that requires analyzing, but with correct implementation and utilization, the data analysis can help the healthcare sector in many ways. Effective big data analysis can provide powerful insights, and also help the organization in other ways such as identifying high-risk groups based upon common factors to improving patient care to even managing inventory. Big data analysis presents a huge scope of possibilities that can be utilized effectively for better healthcare organizations.

Big data is not a new concept. Healthcare industry has been generating massive amounts of data ever since the IT sector was implemented into the industry, which is why organizations should embrace big data analysis and make the most of the data flow in the industry. This can help the healthcare sector a lot and hence the shortcomings faced by organizations in effectively analyzing big data should be overcome quickly.

Complying Effectively with HIPAA

The Health Insurance Portability and Accountability Act (HIPAA) is a global healthcare act and lays down strict rules for all healthcare organizations to follow and abide by. Compliance with HIPAA has been difficult for healthcare institutions owing to the stringent rules and regulations put forth by the act. However, with the technological advances that are happening, these complications are set to be overcome by the healthcare IT sector.

The importance of HIPAA cannot be overstated in the least, especially with all the healthcare organizations actively adopting BYOD. The increasing adoption of BYOD has led to the generation of extremely crucial personal data that needs to be protected from cyber-attacks. HIPAA compliance for IT sector makes sure the electronic personal healthcare information (ePHI) is kept secure.

HIPAA compliance has made patients trust the healthcare organizations more. This is due to the fact that HIPAA regulates crucial rules regarding sharing of private data regarding patients and doctors, while also providing security for the data generated by the healthcare sector.

However, to facilitate maximum security for the data, healthcare IT departments must comply effectively with HIPAA's stringent rules. This includes proving regular logs, data backups, encryption security, and thorough security checks. HIPAA compliance has proven to be one of the major healthcare issues, but with all the security HIPAA has offered, healthcare organizations are actively meeting the rules of HIPAA to facilitate better healthcare services.
To Wrap Up,
Healthcare IT professionals face their fair share of challenges given the size of the healthcare software development industry and the massive data flow it generates every second, however, the job is rewarding in nature when done with dedication and concentration.
IT departments can overcome these challenges effectively by primarily securing sensitive data of the patients and other important entities from cyber attacks. The current issues faced by healthcare IT sector are mainly regarding the security of data and these can be overcome by adopting a holistic approach towards viewing the company's infrastructure and understanding the inflow and outflow of data effectively.
As a holistic technology solutions provider for healthcare, Mobisoft Infotech is well versed with these challenges limiting the ROI obtained by the industry using bespoke tech solutions. Our HIPAA certified engineers and deep domain experience augurs well for your healthcare institution to take maximum advantage of technology to streamline business and give an added edge to patient care. Do make sure to connect with us and schedule a quick call to see how our capabilities can add multiple layers of business advantages and power up patient care.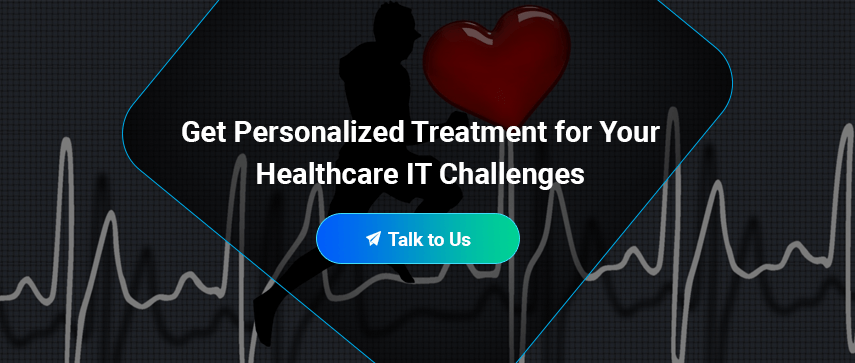 Author's Bio

Shailendra Sinhasane (Shail) is the co-founder and CEO of Mobisoft Infotech. He has been focused on cloud solutions, mobile strategy, cross-platform development, IoT innovations and advising healthcare startups in building scalable products.