When the Centers for Medicare and Medicaid Services (CMS) expanded the supplemental benefits Medicare Advantage plans can offer, MA plans began exploring offering home-based palliative care. By using telehealth, MA plans are finding they can expand their palliative care services reach into the growing market of home health care. Palliative care – a multidisciplinary treatment approach that focuses on improving the quality of life for those with serious illness rather than on a curative care plan – traditionally has been provided by people physically making visits to patients.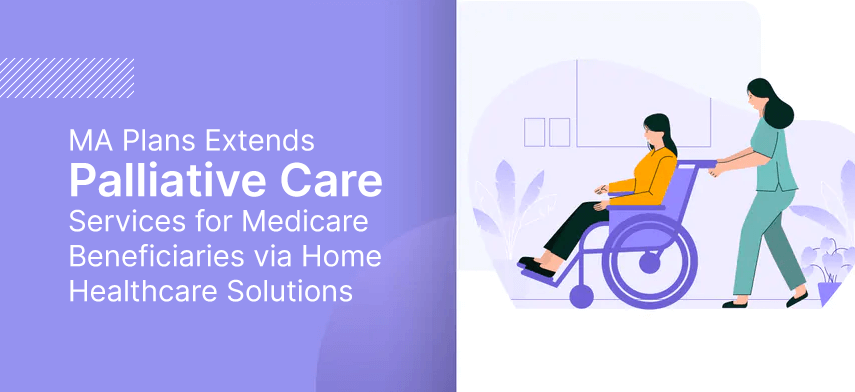 It is covered by Medicare Parts A and B for those who qualify for hospice coverage. By law, Medicare Advantage plans offer the same coverage as Parts A and B, except for hospice, and, because it falls under hospice care in Parts A and B, that includes palliative care support services.
However, because CMS expanded the supplemental benefits options for MA plans, which include home health care coverage and home palliative care services, a growing number of MA plans have been able to expand their coverage of in-home palliative care services.
Additionally, the Creating High-Quality Results and Outcomes Necessary to Improve Chronic Care Act, which passed Congress in 2018, also allowed MA plans to offer those supplemental benefits to targeted groups in their membership so they can offer palliative care services to those with serious illness only versus having to offer the same services to all enrollees.
According to a report released in December 2019 by Duke University's Margolis Center for Health Policy, because of CMS' supplemental health benefits expansion and the flexibility to offer those benefits to select groups of members, the number of MA plans to offer home-based palliative care services increased to 61 in 2020 from eight in 2019.
The report theorized that even more MA plans will offer home-based palliative care beginning in January 2021 when the Medicare Advantage Value-Based Insurance Design pilot is scheduled to start. This pilot will allow MA plans to offer the hospice benefits that are currently not part of the Medicare Advantage program. MA plans, then, will be able to offer a full range of palliative care support services.
One of the challenges the report from Duke University's Margolis Center for Health Policy notes that MA plans face around getting palliative care services to their members is finding trained palliative care providers that can reach their members, especially in rural areas where there are even fewer palliative care specialists offering in-home palliative care services.
MA plans are looking to telehealth to potentially address the challenge of getting palliative care services to members that may have a harder time accessing those services.

Palliative care services may include medical care provided by doctors and nurses; medical equipment equivalent to wheelchairs; catheters included under medical supplies and services such as physical and occupational therapy, social work, mental health counseling, and nutritional counseling.
Many of these services can take place via telehealth, including using technology-enabled devices for remote monitoring with palliative care assessment tools to collect physiological data such as vital signs, weight, blood pressure, glucose levels, and heart rate.
Telehealth for palliative care support services can also use live video for real-time, two-way interaction between providers and patients and between providers for consultations and team meetings via palliative care technology.
Partnering with technology/digital solutions companies, such as Mobisoft, offer MA plans the option of creating a customizable, robust telehealth platform to make it easy for member-patients to schedule televisits, in-home palliative care and to connect to the palliative care specialists who will help manage their serious illness so they have a degree of comfort in their suffering.
Wrapping Up,
Using such a telehealth platform provides a simple venue for multidisciplinary palliative care services teams to have up-to-date information about their shared patients and to communicate quickly and easily with each other, hence providing refined quality home-based palliative care services. And, such a platform ensures that the transmission of important health data is private and secure.
Author's Bio

Ayushi Patel is the Director of Strategy & Innovation at Mobisoft Infotech. She leads the strategic partnerships and initiatives in the healthcare division. Her experience includes healthcare administration, business development and sales, and customer success management.