Have a mobile app for your business? How do you handle a major OS update like Android Oreo 8.0 or iOS 11? How do you add a new feature to your app after it has been uploaded on the app stores? How do you push security patches for new vulnerabilities? These questions need to be properly addressed to ensure an app's success in the long run.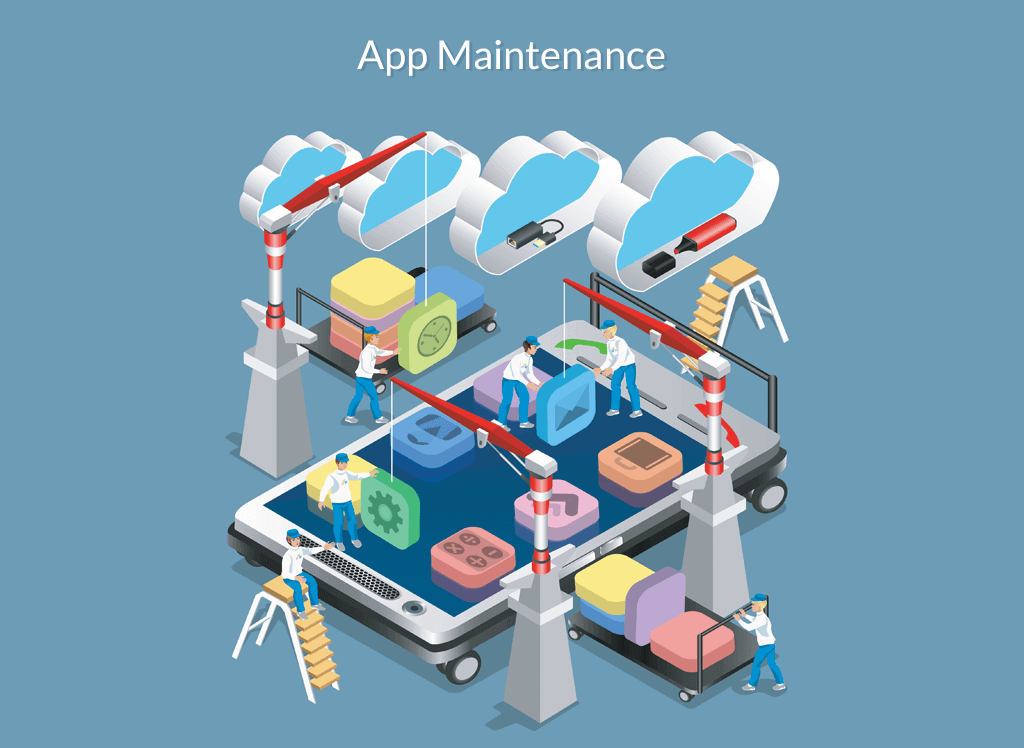 The bottom line is that you have to constantly keep working on your app even after it is released on the app stores to ensure it meets the success you had envisioned during its development. To achieve that requires performing a list of activities and tasks by your in-house or external mobile app development team. But before getting into the importance of mobile app maintenance, let's find out what it means.
What Is The Big Deal About Mobile App Maintenance?
Mobile apps have to be regularly monitored, refined, fixed and updated to retain the performance and user base to the optimum. You cannot just develop your mobile app and put it on auto-pilot mode. Just like computer software, you will need to tune your app to various changes that happen in the mobile app ecosystem. It will cover a wide range of operations like fixing bugs, optimizing the app to user preferences, adding new features, releasing updates and so on. For eg:- taking advantage of Apple's recent app store product page redesign with iOS11.
Generally, the app development service that created your mobile app will offer you a mobile app maintenance contract. Either you should stick to the team that developed your app or get it done by another experienced app maintenance services provider.
Now that you know how things work, let's discuss the importance of mobile app maintenance. Any app needs to be serviced regularly for the sake of its survival.
What Do Mobile App Maintenance Services Cover?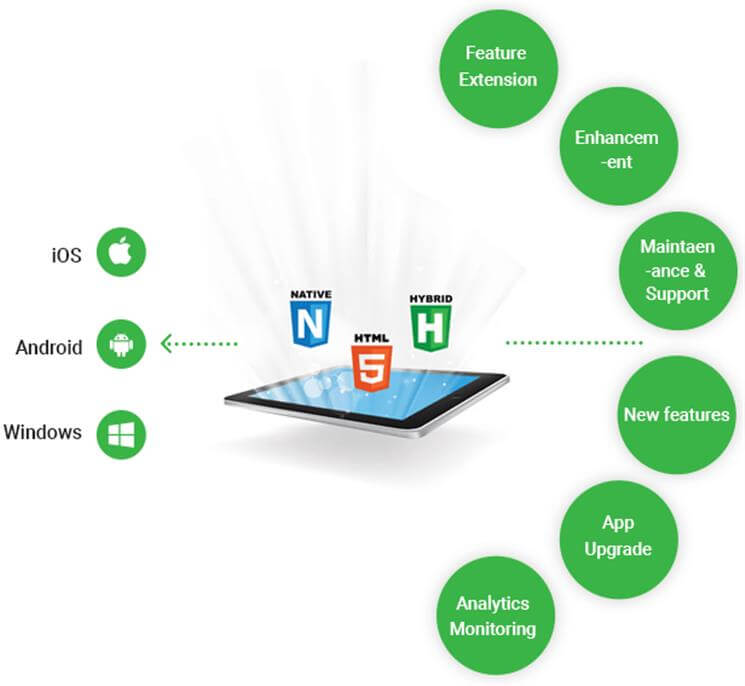 App maintenance and support services offer a comprehensive suite of offerings from app monitoring to app upgrades. Many crucial reasons make maintaining your mobile app a necessity. Be it on Android, iOS or Windows, you will need to
Extend the features and functionalities of your app iteratively.
Enhance it on various grounds like performance, app store listings, user behavior patterns and so on.

Keeping up with the latest UX/UI

app trends.

Add mobile app analytics for data-driven improvements.
Providing quick bug fixes and security patches.
Take advantage of the latest technologies.
The above points cover some of the most important maintenance tasks that every app needs throughout its lifecycle.
The Importance Of Mobile App Maintenance
It doesn't matter if you have a commercial app or a custom enterprise app. It is really important to constantly keep a vigil on your app and carry out efficient app maintenance. Below are some of the critical ways app maintenance contributes to your mobile app's smooth functioning and success.
Keeps Your App Relevant and Updated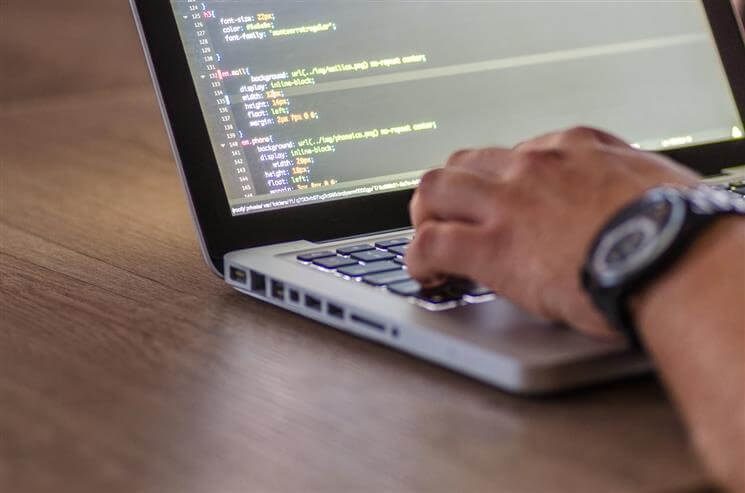 The app stores maintain strict quality guidelines and will reject your app listing if it doesn't meet their standards. Apart from a dip in rankings, the platforms may decide to remove your app from their stores. Around 50K apps were deleted by Apple from the iOS App Store during 2016 because they were either abandoned, outdated or didn't match or operate according to regulations and guidelines. The cleanup drive was most rigorous during October when app removals went up by 238%!
So unless you have a mobile app development service ensuring compatibility of your app according to the target platform guidelines, you should put serious thought into getting one. Both the major mobile OS platforms, Android and iOS, are continuously updated with new features and APIs and it becomes imperative that your app is compatible with them.
Managing Downtimes
Downtime is a common thing in every sector in IT including mobile apps. Even big brands like Amazon Web Services, Blackberry and Bank of America Online Banking have been hit by downtimes which resulted in major revenue losses.
In 2011, the company handling the online reservation and check-in of Virgin Airlines had to pay the latter $20 million for an outage that lasted 11 days!
You really don't want to imagine yourself in such a situation, do you?
The mobile app maintenance team will be able to detect downtimes instantly. You can be assured of a quicker solution so that your app can go back to normal as soon as possible.
Ensuring Productivity
Increasing number of companies are using enterprise apps to coordinate and manage their everyday operations. The trend of BYOD is more common than ever and organizations depend on mobile apps for access to information, management, administration and various other tasks.
If your enterprise app stops functioning or malfunctions, it affects your performance and productivity. Loss of time results in loss of revenue and is totally unwanted irrespective of the nature of the industry.
According to a research, a single hour of downtime can cost anything ranging between $100,000 to $5 million depending on causes and industry.
To keep up the productivity and ensure no hours are lost, proper mobile app maintenance is required.
Keeping Your Mobile App Secure
The hackers and cybercriminals are also always updating their tricks and ways as the technology evolves. You may have put in the best security protocols and encryption in your mobile app, but it doesn't protect it for the lifetime.
With passing time the hackers find new ways to steal information or personal data of your organization or users. The situation can be fatal if your app handles sensitive information like financials, credit card details, business documents, etc.
Regular mobile app maintenance will keep your app protected all the time. The app development team will place the latest security protocols and measures to ensure that it doesn't become vulnerable to new cyber threats.
Adapting To Market Demands And User Preferences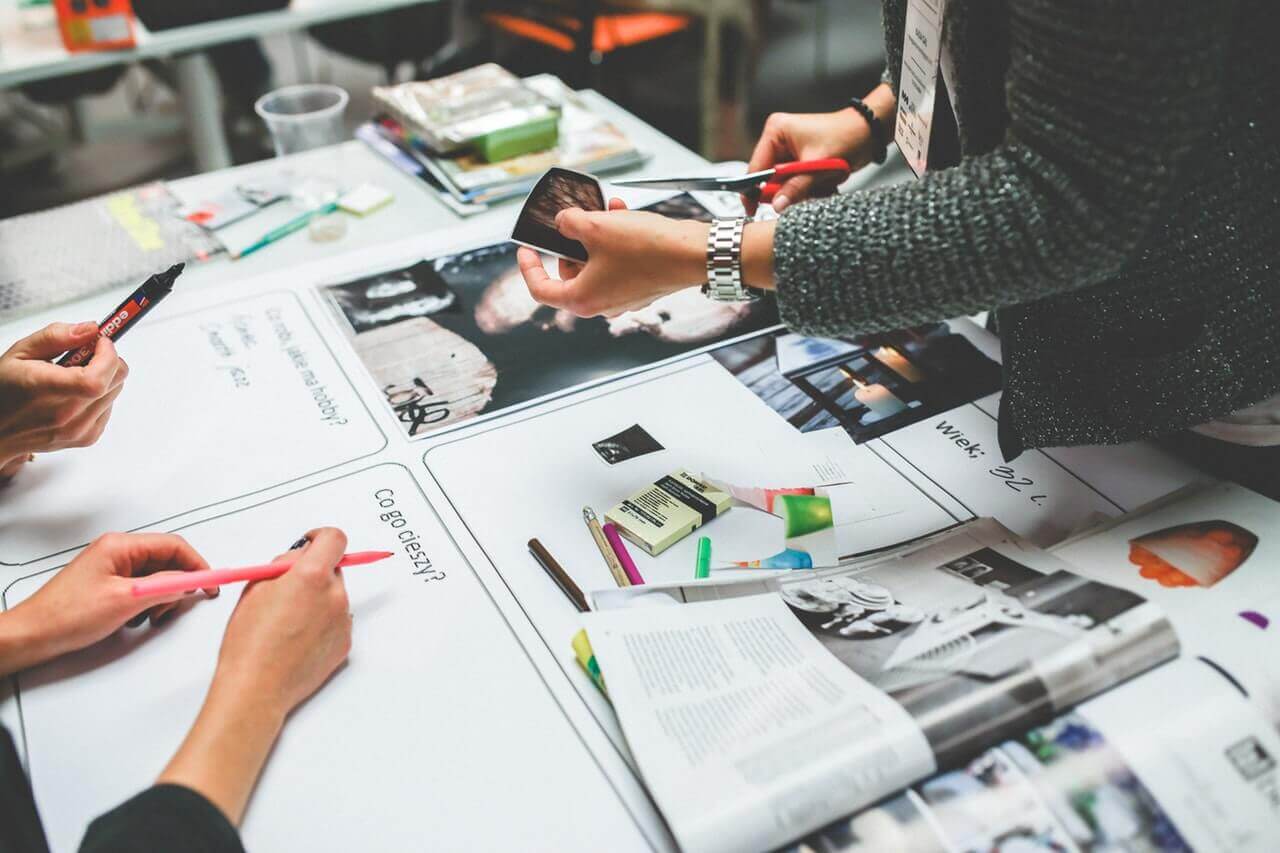 The demands and user behaviors are not going to be the same year after year. Users may have new preferences or demand different ways of interaction than the one you had launched your app with.
Uber didn't have the option of paying in cash when it rolled out. But later according to market demand, it started introducing those features in different countries.
Before the adoption of material design, both Apple and Android used skeuomorphic design concepts.
The changes were made to stay in the competition and cater to the ever-changing needs of the market. It is only possible to roll out such design and feature refinements with effective app maintenance services.
Keeping Your Users Happy and Content
Millions of apps exist in the two major app stores but only a meager percentage of them become successful in retaining and engaging users. One of the key ways to ensure profitability is considering your customer's feedback and reviews. Through mobile app maintenance, you can address their problems and adjust or tweak it to serve your customers the way they want to be.
Mobile App Maintenance Is Mandatory
Keeping up with the rapid developments in the mobile app ecosystem can be intimidating if you don't have the right resources or plan of execution. You would not want your app to crash on the latest operating systems from Apple and Google and be abandoned by your valuable customers. Users get easily annoyed if you app becomes slow or drains their device battery and are likely to uninstall your app altogether and use a competitor's app.
It would be in your best interest to properly maintain your mobile app either with a dedicated in-house team or avail mobile app maintenance and support services from a third party agency.
Author's Bio

Nitin Lahoti is the Co-Founder and Director at Mobisoft Infotech. He has 15 years of experience in Design, Business Development and Startups. His expertise is in Product Ideation, UX/UI design, Startup consulting and mentoring. He prefers business readings and loves traveling.