Mobile app development can be quite a cumbersome task but it is also an enthralling experience once you get the hang of the basic tools required, guidelines regarding various developer programs, design policies and so much more!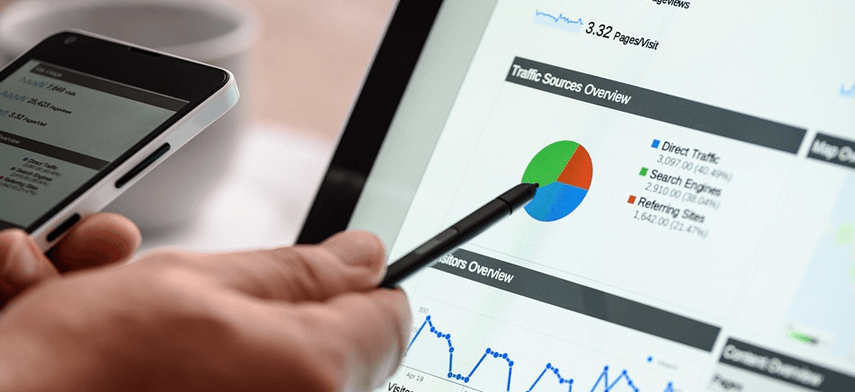 Mobile apps are so in. With the ongoing trend of smartphones and mobile applications, whether you are an iPhone app developer, Android app developer or even a leading mobile app development company – you need to switch to creating a branded app as a vital part of your mobile marketing strategy.
For example, integrating location-based technology with the latest deals, product reviews and, in some cases, holding quick contests and games to reach out to your app users! Ideas can be many, but results are the most important element to gain profit.
So how is the response when you market an app with a specific strategy, you may ask? The Mobile Marketing Statistics Report by Daniel Bosomworth states that the overall sentiment as well as brand loyalty moves up a higher notch when customers use a brand's specific mobile app.
Building your app is just about 30% of the work done. What really matters is how consumers interact and use your app once they download it on their smartphones and tablets. Consistency is the key to success, remember? Marketing your app at the App Store or any other marketplace still remains a black box for most leading mobile app development companies as there is very little you can receive in the form of analytics or feedback.
But, by using the little information available and comparing results across various marketplaces, mobile app developers can get a basic gist of the marketing tactics that could click.
Before we divulge into some gutsy secrets on how to increase the downloads for your app and attain high rankings at any of the app marketplaces, do read the 10 Ways to leverage User Engagement on Mobile Apps, as this would provide you with an accurate insight on how the success of your app does not depend only on the number of downloads, registered users and screen views.
Four years back, if you would have launched your app on the Google Play Store or the Apple App Store, your chances of getting high rankings or even a decent number of downloads would have been much higher; but it is difficult today as there are approximately two million apps across the app marketplaces calling out for your attention. The biggest challenge for app entrepreneurs and mobile application development companies lies in obtaining funding and getting the attention of users.
There are various ways to get your app noticed through multiple forms of marketing- some are paid and some are free. It's time to bid goodbye to conventional marketing strategies and forms, which are done to death, as users are striving for a unique and personalized user experience when they use the app which involves innovation and interaction, instead of plain junk and spam. Inbound marketing is the most effective tactic to leverage your sales for any industry! Read more to find out 3 Simple, Yet Effective Inbound Marketing Tips for Mobile Apps to enhance the presence of your app.
While the above tips will work to a certain extent, these are just a few. Here are some additional trade secrets you can use to help achieve that surge with your app downloads. Oh and also remember, if these tips still don't give you the results you are expecting, it's time to check your app once again and see if it is targeting the right audience and solving their problems.
1) Drop the Price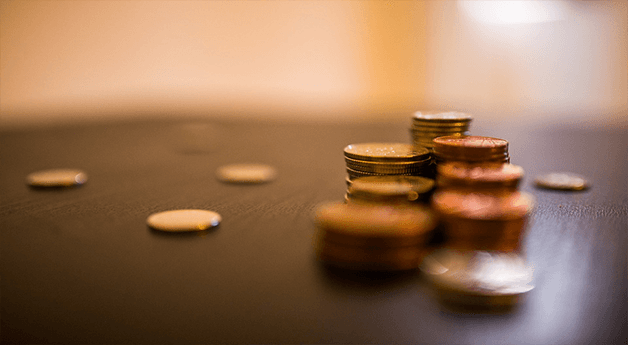 So this means that your mobile application or game is available but users have to pay for it or in other words, you have one of the pay-to-download app monetization strategies. A recent Distimo report assessed downloads and revenue data estimates for around 12 games from the promotion week to the previous week minus any price dropping.
The results were clearly visible as these games saw an immediate surge in their revenues as the prices dropped! However, it's not necessary that this strategy would always work for all the games and apps, but if you have die-hard fans of your app they will immediately help your brand go viral when you launch this strategy.
2) Utilize your funds, wisely!
We know each app is different, and so should be the marketing strategy. Generally, companies plan their marketing strategy around their budget limitation and target audience. The best way would be to utilize the limited funding in such a way that you reach out to your target audience in short time.
The average marketing funds for your app would last for about a few weeks or months? But, here's the trick: utilize this budget wisely into an extremely short time frame. On the basis of your overall marketing budget, you can spend all of it either within a day, a couple of days or maximum a week. Go crazy and spread the advertising across multiple channels – Twitter, Instagram, mobile ads anything!
So you might wonder why? The more concentrated the way you advertise, the higher are the chances of you getting a sharp spike for your app all within no time! And higher downloads = better app store rankings, remember?
Once you reach the top at any app marketplace and you've established your brand as popular app to download, users will flock to you. You might even get luckier – Apple or Google might come knocking at your door to feature your app on their stores – and this can all happen after you've exhausted your marketing budget.
3) Any publicity is good publicity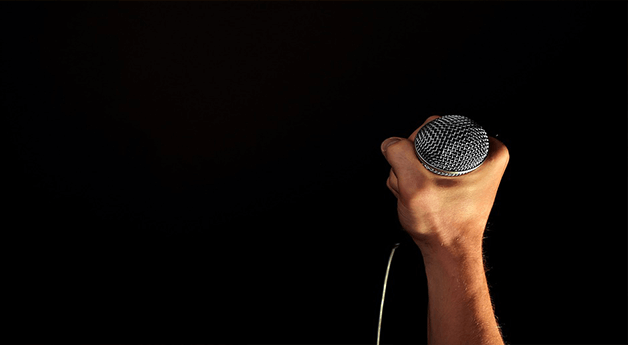 Here's a short story. Iliya Yordanov, key-founder of popular finance app MoneyWiz, is doing extremely well and has been successfully running his startup, gaining revenues worth million and higher. When he first decided to launch his app on the App Store, he thought the US media and app reviews would work wonders for him. But sadly, nobody got in touch.
He didn't lose hope – he got press coverage by simply customizing his application for a few selected markets and contacting the media in Russia, Germany and Italy. What happened next? Thundering response and coverage and US immediately took notice – the app went higher within the US store and Apple finally contacted him to feature the app. Such is the power of media and effective press coverage!
According to Aaron Strout, president of integrated marketing and communications agency WCG, there are 13 mobile marketing stats you must know to help yourself become a better marketer.
While you're analyzing mobile marketing strategy, you should also consider mobile advertising world, which is the fastest form of digital advertising and will account for the vast majority of growth in the global ad market within the next four years! As our web presence is constantly expanding, so is the advertising space. All the major brands are simply using native and mobile advertising to capture consumers' attention on a wide variety of online platforms.
Mobile Advertising: Is it ushering in a new era of Digital Marketing?
It's time to bid adieu to your desktop as the world of smartphones and tablets have taken over. Why? Because unlike the desktop, a smartphone is constantly attached to the user's hand which allows for a beautiful influx of information. So what's next? Mobile advertising is the best way to market your brand and reach out to your potential customer and is currently an integral factor of digital media and marketing.
According to recent data from eMarketer, it says that by the end of this year, investment in mobile ads are going to reach a whopping billion, which is way higher than a meek desktop amount of billion and billion for print respectively. Another report by Business Insider suggests that nearly billion is going to be spent in US just for mobile advertising alone in 2018.
But just like any other industry, mobile marketing also needs to be updated with the latest trends as they keep changing in leaps and bounds over time. Here are a few trends you need to watch out to guarantee your app all the success it deserves in 2016!
Move over websites, bring out the App!:
Everything is going mobile! If your marketing strategy doesn't have an app as a part of it, it's time you reconsider the entire strategy. Banner ads are a thing of the past – so if you are looking at marketing your brand, do it through an app. And don't forget to pack it with interactive features and brilliant user experience.
Location-based marketing: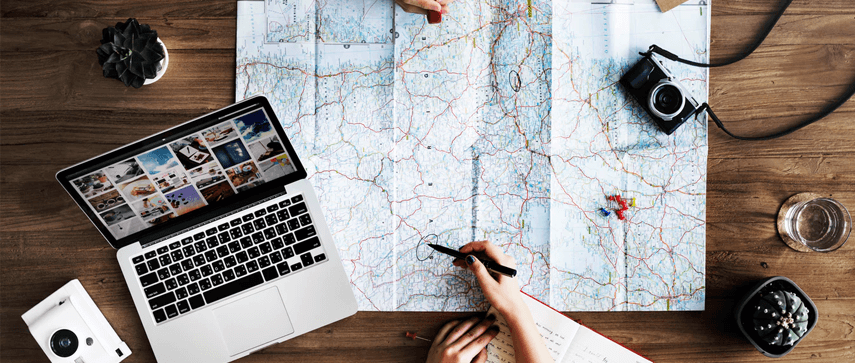 Beacon technology, which will bridge the gap between online and offline, is the next big thing especially within the retail and advertising branches. Apple takes it one step ahead by integrating beacon within its OS. How does it work? iBeacon technology simply allows location services to be accessed on its iOS-enabled gadgets. This is a big boon for companies and organizations as they get better access to their potential or current customers.
Looking at 2016, iBeacon technology incorporated within all Apple devices with major emphasis on geofencing will be a vital factor. According to analysts and technical consultants, a large number of public areas such as airports, lounges, shopping malls and museums are also installing iBeacons to share information and communicate with Apple device owners. With this trend working extremely well, Android is also drawing in some inspiration and is all set to follow suit next year!
Similarly, the world is moving to Wi-Fi than Internet in 2016. As we all know, most of the apps on our devices, such as Foursquare, Groupon, Twitter, etc. use location-based services, which makes it all the more easier for businesses to monitor where their customers are located and they can customize their marketing content accordingly on their devices.
According to Jennifer Birch, the 3V's – value, viewability and validation, are critical measurements of success, especially when dealing with mobile marketing as mentioned in her article, 4 Surefire Mobile Marketing Trends to Expect in 2016.
So as we see from the above information, mobile is certainly the future of media and marketing and mobile advertising promises better customer engagement and higher return on investments. Reaching out to customers is simpler and they can be informed about all the latest deals, promotions, discounts and information on their smartphones.
Author's Bio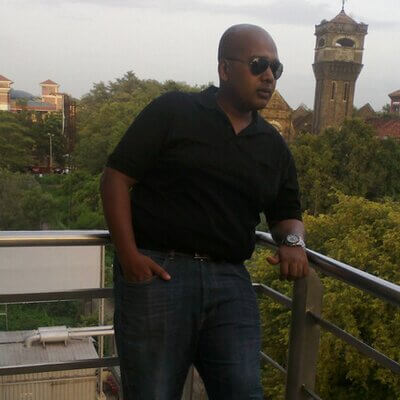 Shoeb Ahmad, with an experience of 15+ years in Digital World, heads Digital Marketing at Mobisoft Infotech. He has a rich experience in SEM, SEO, Social Media & other verticals of Digital Media. He also has been a consultant for a variety of industries, enterprises & startups. He loves reading & traveling. He often writes on various forums since he believes 'Knowledge increases by sharing.' Follow him @shoeb_ahmad