Since the COVID-19 pandemic, the stress people with chronic illness have been dealing with has increased dramatically. The majority of these individuals are older with increased vulnerability to the deadly virus. The fear of going to doctors' appointments, pharmacies, and grocery stores has made a huge impact on their mental well-being. While no one fully knows when life will get back to "normal", there are healthy ways to ease the stress older individuals are facing through nutritional counseling and meal benefits programs.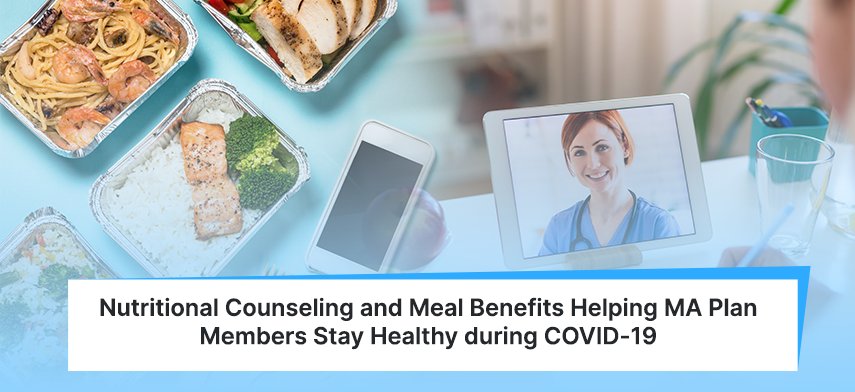 A well-balanced diet is a key to both mental and physical well-being. Preparing meals with fresh produce and whole grains has become difficult during these times with the increased fear and stress. Moreover, many people living in social isolation struggle to fix healthy meals for only themselves, deterring them from acquiring nutritional health benefits. Chronic illness can pose an even more difficult challenge when special diet guidelines must be followed.
Fortunately, Medicare Advantage via SSBCI can provide nutritional benefits to the elderly especially those with chronic illness. Home-delivered meal services companies provide an ideal solution for older individuals struggling to juggle healthy-eating with other daily stresses. Chef-inspired healthy meals for all types of individuals with chronic illness are the perfect way to provide nutritious meals enhancing nutritional counseling and meal benefits, especially for the post-discharge scenario. Medicare Advantage is helping members to educate and guide them about the dietary and nutritional health benefits for those who are frail and lack knowledge about making healthy food choices.
Health Benefits of Home-Delivered Meals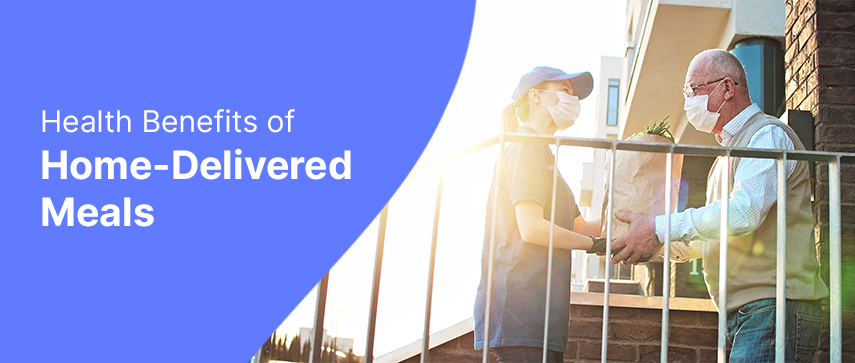 For the elderly and those with chronic illness, home-delivered meals provide many nutritional health benefits including:
Of all the activities of daily living (ADLs), meal preparation can be the most time-consuming. Freeing up time in preparing meals can save a patient's energy in doing other ADLs like bathing, dressing, and cleaning.
For patients who rely on a caregiver, a caregiver may spend more time on managing medicines, assisting with mobility, supporting physical activity, and socializing with the patient.
Eating nutritious meals provided by home-delivered meal services and plans has been shown to reduce hospital admissions and readmissions.
By choosing their meals, a patient's dignity and independence can be preserved.
Balanced and nutritious meals prevent malnourishment and combat chronic illnesses.
Home-delivered meals may be covered by Medicare Advantage but typically not long-term. Even for those who pay out-of-pocket, home-delivered meals can be budget-friendly.
Does Medicare Advantage provide Benefits for Food?
Dietary benefits may be offered for a limited time for those following surgery, or inpatient hospitalization. Some chronically ill patients may qualify to receive dietary benefits beyond a limited basis.
In 2021, CMS announced a significant increase in the number of plans offering nutritional services for those who qualify for the Special Supplemental Benefits for the Chronically Ill (SSBCI). SSBCI may provide benefits in regards to food and produce grocery shopping, and home-delivered food, therefore enhancing nutritional counseling and meal benefits services.
Here is more information on the improved coverage for each dietary benefit:
MA plans to offer food and produce increased from 101 plans in 2020 to 347 plans in 2021 (244% increase). "Food and produce" is considered produce, frozen foods, and canned goods. Tobacco and alcohol are not.
MA plans to offer meals increased from 71 plans to 387 plans (445% increase). Meals may be home-delivered and/or offered in a congregate setting.
Grocery shopping and door drop are provided by 62 MA plans in 2021.
Grocery delivery coverage is offered by 30 MA plans in 2021.

Criteria Required to Qualify for MA Nutritional Counseling and Nutritional Benefits
While each plan has different rules, there are typically a few general rules:
Plans may require an individual to have been recently discharged from skilled nursing facilities (SNF), hospitals, or other inpatient healthcare facilities. Some plans offer 10 meals for delivery after discharge.
With certain medical conditions (such as congestive heart failure, coronary artery disease, diabetes, and/or end-stage renal disease), Medicare Advantage plans can provide payment for up to 20 meals per eligible condition. Some plans max out at 60 meals per year.
All meals provided must follow nutrition policies, which usually require meals to be in line with Medicare's daily nutritional guidelines.
What Other Options are there for Home-Delivered Meals?
If a patient does not qualify or runs out of meals provided by Medicare Advantage, here are other programs to consider:
Funded by Medicare and Medicaid, the Program of All-Inclusive Care for the Elderly (PACE) offers a wide range of nutritional counseling and meal benefits services for individuals over the age of 55 including home-delivered meals, meals prepared for you by personal care assistants, or meals supplied via other partnered organization.
Through Medicaid insurance, an individual may also be eligible for meal delivery if the person is confined at home and are unable to prepare meals for themselves. Depending on the service area, meals delivered can be frozen, refrigerated, or heated, respectively.
Acting as a financial advocate and a clearinghouse, the Administration for Community Living (ACL) can help individuals in finding organizations and companies in their communities offering meal delivery services and food benefit programs. Meals on Wheels is a program funded federally that helps to provide free or discounted meals to people over the age of 60. It is based on a sliding scale concept and a person's specific situation, meals can be provided for free or at a discounted rate.
Will Medicare Advantage Cover Dietary Counseling if Patients are Willing to Make Easy Healthy Meals?
Eating healthy looks different for each person. Since everyone has a unique body type, lifestyle, and/or medical condition(s), a registered dietitian (RD) can provide the diet education needed. As of right now, MA covers dietary and nutritional counseling services deductibles, copayments, or coinsurance for these in-network conditions:
1
Diabetes
Diabetes nutritional counseling will provide teaching a patient how to count carbohydrates, how to integrate carbohydrate counting with a heart-healthy diet and tips on improving poor dietary habits.
2
Chronic renal disease
Renal disease counseling will consist of how to eat to prevent kidney disease from worsening, empowering a patient on eating certain foods in moderation (when restrictions on phosphorus, potassium, protein, and/or sodium is warranted), and limiting fluid intake when necessary through supplemental nutritional benefits.
3
Post kidney transplant in the past three years
Nutritional counseling on post kidney transplant will consist of how to follow a low-sodium, heart-healthy diet with the patient's current lifestyle. The goal of this dietary counseling is to keep the transplanted kidney in a healthy condition.
Using the RainbowCare platform, MA members can utilize and manage SSBCI including nutrition counseling services, and order meals for delivery covered by health plans. Through the virtual or in-person counseling offered, MA members can actively participate and stay up-to-date with their health, receive diet plans that fit their special needs, and receive door-to-door home-delivered meal services giving them freedom and independence to live a healthy life.
Takeaway to Combat Food Insecurity and Manage Chronic illness
Consumption of nutritious meals is imperative to good health, especially for the aging adult. Healthy eating can help to maintain a strong body and healthy weight. With SSBCI, certain MA members may qualify for nutritional counseling and meal benefits year-round. Alternatively, if a member does not qualify, a patient or caregiver should learn of other meal delivery programs in the area or learn how to prepare healthy meals themselves.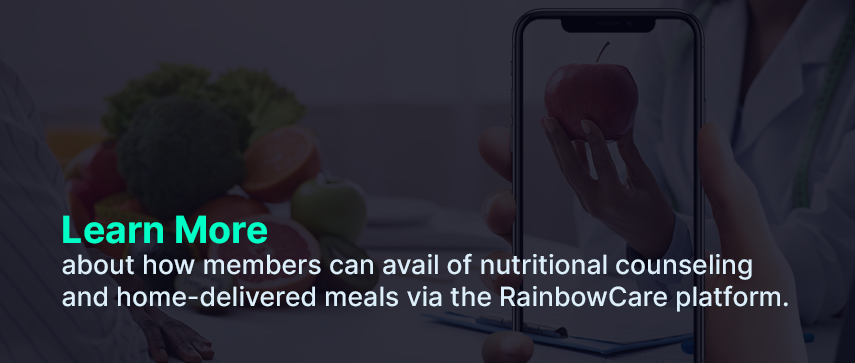 Author's Bio

Ayushi Patel is the Director of Strategy & Innovation at Mobisoft Infotech. She leads the strategic partnerships and initiatives in the healthcare division. Her experience includes healthcare administration, business development and sales, and customer success management.