'Patient engagement is the blockbuster drug of the century.' This quote from Leonard Kish, a health IT strategy consultant, is often quoted in the healthcare technology conferences across the globe these days.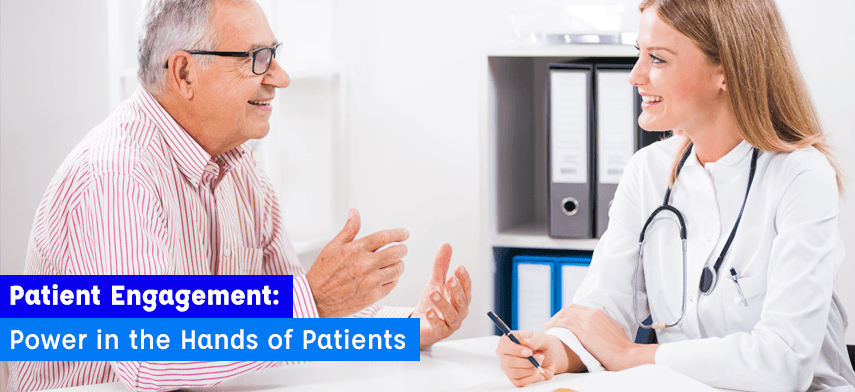 Well, patient engagement is not a product of the digital revolution. We live in a well-connected world now. Be it the benefits of drinking water in the morning or the process involved in the cardiac surgery, we have access to any healthcare related information on our fingertip. A study says one in 20 million Google searches, which is equal to 4.7 billion, is to seek healthcare information.
On the other side, patient engagement becomes an easier mission for the health care providers with the advancements in technology. Hence the topic has garnered a lot of attention in recent times. It is a rapidly emerging trend in healthcare technology and a key strategic tool to facilitate improved health outcomes.
Patient engagement is expected to have the highest growth in this age of technological boom. Moreover, industry experts anticipate that it will play a key role in the future of the healthcare sector. So what exactly is patient engagement and how does it impact the healthcare system? Let's discuss.
What is Patient Engagement?
Patient engagement refers to an ideal situation in which patients will be well-informed about all the possible treatment, recuperation, and medication options and all other systems that are relevant to their medical care which will contribute to improved health outcomes.
The Healthcare Information and Management Systems Society (HIMSS) see patient engagement as a situation in which 'providers and patients work together to improve health.' Furthermore, it is stated that those who are engaged as decision-makers in their medical care tend to be healthier and have better health outcomes.
Information technology has the capability to play a larger role in establishing this patient engagement. To inform and engage the patients, healthcare institutions are using technologies like wearables, mobile applications, patient portals and smart devices, to name a few.
The Current State of Health IT and the Challenges in Patient Engagement
The patient community is becoming more tech-savvy and expects relentless guidance and support from medical professionals during the course of the medical treatment. The healthcare industry acknowledges this fact and has started to invest hugely in developing patient investment strategies and solutions. Many innovative patient engagement strategies are deployed to meet the expectations of the patients. However, there are a few operational and implementation challenges that slow down the whole process.
Cultural shift – The difficulty in shifting from the traditional behavioral patterns to the new system is often a hindrance to successful patient engagement.
Lack of predetermined guidelines – There is a fair amount of ambiguity regarding patient engagement and how to implement it in order to achieve the desired results.
Lack of evidence – It makes more sense if healthcare providers have an evidence-based measurement of patient engagement. As of now, there is no evidence-based procedure which is often a challenge for the administration.
Lack of awareness – The demographic characteristics and health literacy of the patient matters in effective patient engagement. Additionally, their familiarity with technology is a crucial factor.
Patient's perception – Many times, the patient will have predetermined notions that their role and status are subordinate to the medical professionals.
Workforce reluctance – The knowledge and attitude of the workforce in a healthcare set up plays a larger role in the successful implementation of patient engagement.
Why Does Patient Engagement in Healthcare Matter?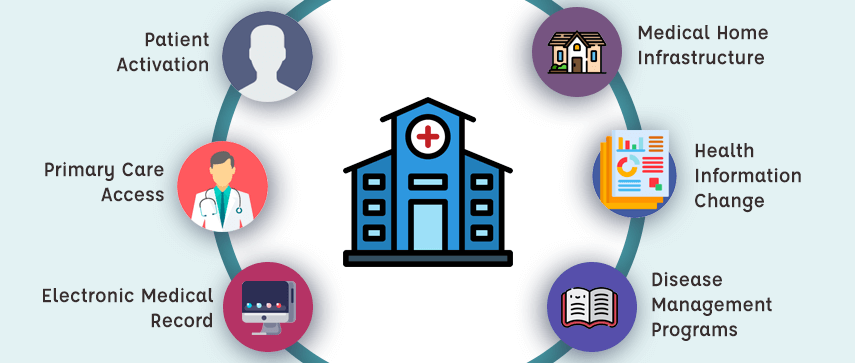 Let us imagine a patient who is diagnosed with a chronic health condition like Chronic Obstructive Pulmonary Disease (COPD). The patient may be either completely unaware of the disease; or have a basic understanding through media platforms or even have good knowledge from family members or friends who are suffering from the condition.
Traditionally, the doctor gives a basic idea of the condition to the patient along with the medical prescription. Suppose the healthcare service provider offers a pulse oximeter that the patient or the caretaker can use to monitor the oxygen saturation level at home. This will help them monitor the health situation daily and helps in effective COPD management. Furthermore, it will be time-saving for the medical professional and patient as they can avoid frequent visits for the check-up. Additionally, the patient can engage with the community through new age media to improve knowledge on effective COPD management.
This is a simple and real-world example of the role of patient engagement in healthcare. The healthcare landscape is going through a transitional phase when patients are empowered to have active participation in the healthcare system and decision-making.
It is a mission of all healthcare providers to ensure the best treatment outcomes possible for the patient. And patient engagement is all about creating improved health outcomes. With effective patient engagement, the patient will be more serious about their personal health and well-being, follow treatment plans as advised and achieve the health goals. That explains why 70% of physicians consider patient engagement as a top priority for their organization. Not just care providers, patient engagement is beneficial for the patients as well.
Patient engagement is similar to the concept of consumer engagement or customer satisfaction in business. In a broader sense, it includes different tools, actions, and processes which will help healthcare providers and patients arrive at informed decisions. Read here how patient engagement is beneficial for both sides.
How Patient Engagement Benefits Patients?
Reduces emergency care visits– When the patients work in collaboration with the healthcare provider, they will be proactive in recognizing the red flags related to their disease. A study says engaged patients are 30% less likely to be readmitted to the hospital after discharge.
Reduces healthcare cost – Patient engagement will motivate patients to work with the medical care provider with consistency. They will take preventive measures to manage the well-being and thereby reduce emergency healthcare services.
Increased responsibility – With patient engagement, the patients will have better access to their health data which will encourage them to take ownership of their well-being.
Round-the-clock access – People will have access to information 24/7 anywhere and anytime which adds to their convenience.
How It Helps Healthcare Providers?
Shared responsibility – Patient engagement helps healthcare providers to share the responsibility of care and management with the patient. The onus of the treatment is not just on the physician or the healthcare provider, but it falls on the patient as well.
Better health outcomes- With proper patient engagement practices in place, the patient will communicate and collaborate effectively with the health care provider resulting in quality health care. Moreover, healthcare providers can prevent negative outcomes of the treatment procedure through effective communication and collaboration with the patient.
Increased revenue – With patient engagement in place, the patient will appear for regular wellness exams, tests, scans, etc. The routine check-up will help to diagnose illness in the earlier stages itself. An engaged patient will show enthusiasm in taking necessary treatments from the particular care provider at the right time.
Increased patient retention rate – Patient engagement opens door to increased patient retention rate hence beneficial for the healthcare provider in the long run. Patients like it when they are valued by the doctor and healthcare provider. A survey conducted by Johns Hopkins Medicine reveals that providing a high level of attention and commitment had a significant impact on the patient. When the patients are engaged, they feel happier about the overall care and patient retention becomes easier for the provider.
Greater compliance with healthcare plans – It becomes easier for people to book appointments online or to clear a doubt instantly with advancements in technology. Apparently, this will lead to consistent doctor visits and greater compliance with healthcare plans.
Effective Strategies to Roll out Patient Engagement
Patient engagement is no longer an option, but an essential factor that facilitates the growth of your organization. When you plan to roll out patient engagement in your firm, it is necessary to understand the five key elements.
Establish your organization's vision of patient engagement
Create and promote a culture of engagement
Take advantage of the right technology and services
Encourage and empower patients to become collaborators in their care
Chart progress and be ready to change and adapt
20 Tips for Successful Patient Engagement Strategy
The best healthcare organizations around the globe see it as a priority to establish a patient-centric care model these days. If you are not moving in the direction, it is high time for your organization to come up with a customized patient engagement strategy. To build a solid foundation in patient engagement, these 20 tips will help you.
Define the vision – What do you want to achieve in terms of patient engagement? This is the prime question that every healthcare organization should ponder over. The management and the staff should collectively engage in creating a clear-cut vision for patient engagement.
Culture of innovation – Encourage a culture of innovation and creative thinking within the enterprise and encourage the workforce to come up with new ideas. It is the period when healthcare providers are forced to rethink their existing strategies.
Dedicated team – Designate an expert team to take action on patient engagement in your firm. They should be provided with all the resources, including financial, to improve the overall patient experience. The management should work in proximity to the dedicated team to stimulate the patient engagement activities.
Evaluate ROI – The management should be able to determine the key metrics in order to evaluate ROI in patient engagement. As recommended by HIMSS, the key metrics for health providers to evaluate ROI are improved health outcomes, the additional revenue generated from avoiding surgical cancellations, and efficiency savings in terms of finance. The non-financial gains include increased patient satisfaction, decreased provider time at work, increased employee satisfaction and increased knowledge of the patient population.
Patient pathway – It's a tough task for the management and patient to manually record everything in the treatment pathway. Therefore, it makes sense to use technology to map a detailed patient pathway that will work around your patient engagement strategy.
Assess individually – Sometimes, the social, cultural and economic background of the patients adversely influence their willingness to take responsibility for medical care. Therefore, it is important to assess patients individually by gathering more information from them.
Use technology – In this digital age, the key to successful patient engagement largely depends on using the right technology and services. The right patient management solution should smoothly operate with your organization's workflow and have the best features in place to establish relentless patient engagement.
Small trials – It is difficult to foresee which potential solution is right for your healthcare organization. It is ideal to deploy trial runs to test out the solution. Make sure you have an effective evaluation framework in place.
Comply with the law – Your patient engagement strategy should be in compliance with the laws and regulations set by the authority. Data protection should also be a priority for the management.
Workforce support – To make your patient engagement strategy beneficial, it is important to ensure workforce participation. The healthcare providers and the staff should be educated about the importance and benefits of patient engagement.
Record and review – As told earlier, it is important to have a strategic approach to patient engagement solutions. Collect data on metrics which you want to improve before you implement the solution so that you can review these metrics later. Set-up timely review meetings within the designated team and the leadership team to know the progress.
Make education engaging – The health literacy level of the patient may fall anywhere between below average to excellent. To make it more appealing for all, the patient education materials should be interactive and engaging.
Deliver information in capsule form – There will be a lot of information that the patients should definitely know and follow regarding their health condition. To ensure that it is correctly followed, you can think of delivering bite-sized information at the right timings.
Tailor-made information – The key factor to patient engagement is the strong relationship between the medical professional and the patient. Therefore, make sure all your patient educational materials are sent from the doctor's name.
Involve caregivers – Caregivers and family members should also be given equal importance in your patient engagement strategy.
Capture PGHD – Patient-generated health data (PGHD) helps the care providers understand the patient's health statistics comprehensively. It provides valuable information about the patient's preventive and care management.
Remote monitoring – Monitoring the patient's activity outside the hospital is equally important for better health outcomes. Remote monitoring through technological tools will encourage people to be more accountable for their well-being.
Automate the process – Manual processes are not efficient enough to engage patients individually hence automation of the process is a prerequisite. To expand the reach and influence between the care provider and the patient, you can put automation tools into action. For example, you can automate appointment reminder, streamline billing process, automate delivery of informational materials etc.
Be risk-stratified – Organizations should adopt techniques that will help them identify high-risk patients through surveys or health statistics of patients. They should be given the required treatment on a priority basis.
Share your journey – People would like to know the result of the innovations in patient engagement strategy. You can share the strategies and its impact once in a while to show your organization is improving.
The Future of Patient Engagement
Traditionally, healthcare took a provider-centric approach. It failed to acknowledge the critical role patients play in their well-being. It is a matter of the past and today's healthcare organizations largely focus on shifting to a value-based approach and patient engagement is critical in this new model. The recent Global healthcare outlook report from Deloitte says the healthcare providers around the globe are looking for innovative and cost-effective ways to deliver patient-centric, technology-enabled smart health care, both inside and outside hospital walls.
Giving power to the patient and making them accountable for their health will lead to better health outcomes, as per industry experts. Moreover, it is proven that patient engagement is an important factor for the long-term success of healthcare organizations.
To achieve your patient engagement goals, you need a clear-cut strategy in place which should work around your organizational vision. The right technology and tools should be deployed to enhance and customize patient communication and get the desired benefits. Hence, you need to choose the right healthcare service provider who has expertise in building patient management solutions.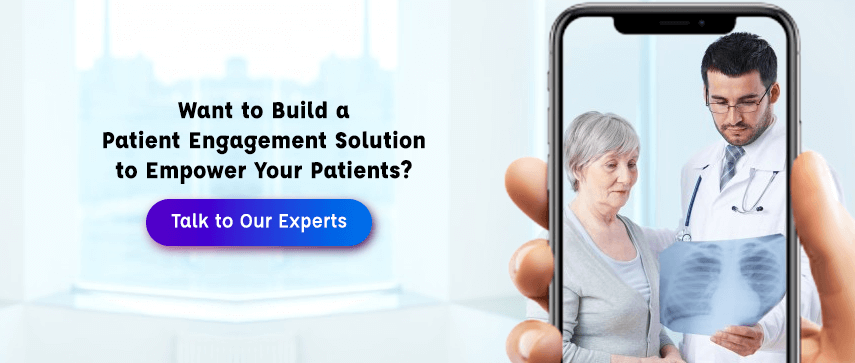 Author's Bio

Shailendra Sinhasane (Shail) is the co-founder and CEO of Mobisoft Infotech. He has been focused on cloud solutions, mobile strategy, cross-platform development, IoT innovations and advising healthcare startups in building scalable products.