If you are running a business, you must have heard of the term "Inbound Marketing". This term might be just another marketing technique or a buzzword for you that marketers use. What is the significance of this term for your business? Have you ever given it a thought?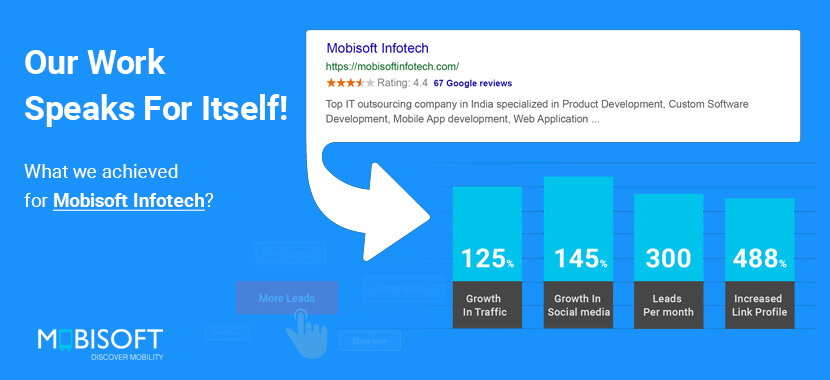 If you are trying to find new customers, bring more visitors to your website and grow your business, then you are likely to invest in some sort of marketing campaigns and promotions of your products and services. This is where Inbound marketing plays a crucial role.
Nowadays, with the changing technology, Inbound marketing is becoming vital for any organization to stand apart in the competition. In this internet era, customers are more inclined towards digitisation. With the benefit of Google search engine, they have all the details they need to find at the click of a button. But how will the customers find you?
In this blog, we will see how, why, and when your organization needs to adopt Inbound Marketing and what are the benefits.
What Is Inbound Marketing?
Inbound marketing is the activity of converting visitors into customers by creating the quality content and then distributing it through several online channels. This quality content is developed to attract the attention of prospects, retain the potential customers and keep them coming back for more.

The Inbound Marketing Cycle: How To Start Inbound Marketing
The below 5-step technique will not only help you in increasing leads, traffic, and revenue but also naturally scale it with time and keep on boosting the results. Let's have a look.
1
Create
Before you start preparing your content generation plan, ask yourself these introductory questions:
Who are your target customers?
What are the goals of your target customers'?
What are their problems and pain points?
How can you address and finely correlate those problems with your content, and efficiently come up with a solution?
The answers will help you in understanding the kind of content you have to generate and your potential customers want to read.
Once you are done with this, build informative, valuable, data-driven, well-researched and most significantly, easily understandable content in the form of DIY videos, podcasts, eBooks, blog posts, Whitepapers, webinars, guides, case studies, articles, etc.
2
Spread
Once you have built solid content, provide it to your target customers. Again, ask yourself these basic questions:
What platforms do your target customers visit on the internet?
How do they search for the solutions of their problems on the internet?
How can you effectively place your content in front of the target customers on the platform they visit most on the internet?
Once you know where to engage your target customers, start circulating your content on different social media platforms, email and drive the quality traffic with appropriate keywords insertion.
3
Capture
In order to make customers able to access your content, you need to create the landing pages showing the brief overview of your organization. Also, make customers fill a form to read the full content, which captures their data such as name, email, etc.
Have an appealing, yet nominal design showing all the significant elements on the landing page, such as, bold heading, crisp text, business logo, and a valid call to action in place that redirects the customers to a form they need to fill.
4
Convert
Most of the organisations are unable to convert visitors into buyers only because they lack the effective promotion techniques. In order to convert visitors into buyers, you need to have an instant response system in place once the customers fill the form. You can send them an immediate email informing that you will contact them. In addition, you can also place a call immediately after getting their information and ask if they seek any consultation or assistance regarding the solution they are searching. This will help you in developing a healthy relationship with customers and convert them into prospects.
5
Re-spread
Inbound Marketing is all about the way sale happens. The customers engage and interact with your brand most of the time, and when they are clear about every aspect, they make the purchase.
Once you have acquired your potential customers, give them an option to provide a feedback about your products and services on your website or the social platforms.
Once you engage your potential audience, collect their data, convert them into leads and customers and finally turn them into your promoters, your Inbound Marketing Cycle is complete.
Why Is Inbound Marketing Right For Your Business?
As the technology has made people numb to advertising and changed the process of purchase, inbound marketing has turned out to be the best way to reach the right customers at right time. An inbound marketing strategy aims at providing content to your potential buyers and developing trust with them.
When you provide content that gives the solutions to the questions of your target audience, you eventually engage traffic to your website by making your content more clear and crisp plus using certain keywords that are specific to your products and services. By executing the inbound marketing strategy, your website will be found through searches as a trusted source of information and an industry leader.
Inbound marketing is the development of the targeted content, converting visitors to leads and leads to customers, and delivering exceptional service after the completion of a purchase.

When Should Your Organization Start Inbound Marketing?
Inbound marketing purely reflects the fact that in today's marketplace, the customer is king. If an organization wants to gain customers' trust, it first needs to gain their attention. That's what inbound marketing is all about; building authority and trust with the users through content.
Once you become a trusted source that holds the potential user's attention, you can then move those users to respond positively to the larger tasks, such as becoming a member. But building trust doesn't happen with just an annual report or a banner ad. To succeed with inbound marketing, consistent effort is needed over a long haul.
Hence, "now" is the right time for your organization to start with inbound marketing. It is the only marketing that has proven to be cost effective, however it takes time to see the results.
Conclusion:
In this fast-paced world where daily decisions depend on the social networking and internet, customers are aware of more information than ever. This is not only making them more familiar but also changing act of buying.
Nowadays, organizations are familiar with the fact that outbound marketing efforts alone are not sufficient to produce profits. Rather, inbound marketing approach needs to be deployed in order to attract more potential users and encourage better brand preference. For a successful inbound marketing, organizations need to initiate a disciplined approach to content creation, introduce automated marketing tools that can help them in generating leads, and optimize how the leads emerge through the sales pipeline.
Author's Bio

Shoeb Ahmad, with an experience of 22 years in Digital World, heads Digital Marketing at Mobisoft Infotech. He has a rich experience in SEM, SEO, Social Media & other verticals of Digital Media. He also has been a consultant for a variety of industries, enterprises & startups. He loves reading & traveling. He often writes on various forums since he believes 'Knowledge increases by sharing.'