Back in the 70s, visiting a spa and beauty salon for a grooming session was a luxury reserved for the rich and well-off. It reflected prosperity and affluence. Take a look around today and you will probably find a salon at each turn and every street. So how did the scenario change so radically? And why?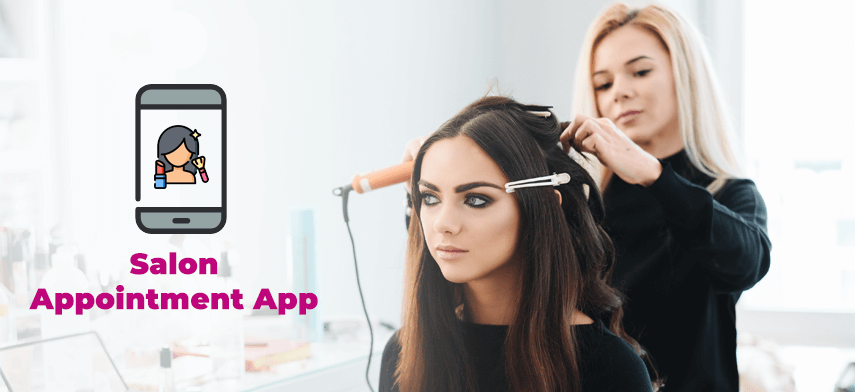 As per the Indian Salon Industry Report 2016 by Reevolv, people have become increasingly beauty-conscious with time, and are now willing to spend a bomb on looking great. Salon & spa services are becoming a necessity and are gaining wide popularity with each passing day, especially with the emergence of spa and salon appointment booking and discovery apps and services. Attribute this to disposable incomes and raised standards of living.
Although a booming industry, spas, and salons still face a lot of obstacles along the way.
Challenges Faced By Spa and Salon Businesses
Keeping Engagement & Retention
One of the key factors to sustainability is customer retention. Many salon businesses fail to maintain ties with a customer. In fact, most of them do not even possess any client details.

Scheduling & Managing Appointments


Peak hour rushes are inevitable, but building an efficient scheduling system is not impossible. Managing appointments can save everyone's time and be transformative for your business.



Enhancing Staff Productivity


Since there is mismanagement in handling appointments, assigning a staff member to each customer and optimizing their productivity becomes a struggle especially if you are running multiple branches.
Gaining Recognition


A spa and salon business mostly relies on its location to be discovered due to lack of marketing and advertising. Brand awareness and visibility become difficult for an establishment that doesn't enjoy the perks of a prime location.
Spoilt For Choice


As mentioned before, salon businesses face tough competition as customers have a range of options to choose from, even in a single neighborhood.
What if someone says there is a very effective solution to all these obstacles? What is it, you ask? A salon app for your business that lets customers schedule their appointments online and a management panel for you to run and manage your operations seamlessly.
Steer clear of chaotic peak hours and upset customers. Allow them to book an appointment first, from wherever they are. Provide these customers with a service they will treasure. Online reservation is effective in acquiring more customers and retaining the existing ones. The salon appointment app development companies know where you are falling behind and aim to tackle those hurdles. How? Let us find out.
A Glimpse of Your Benefits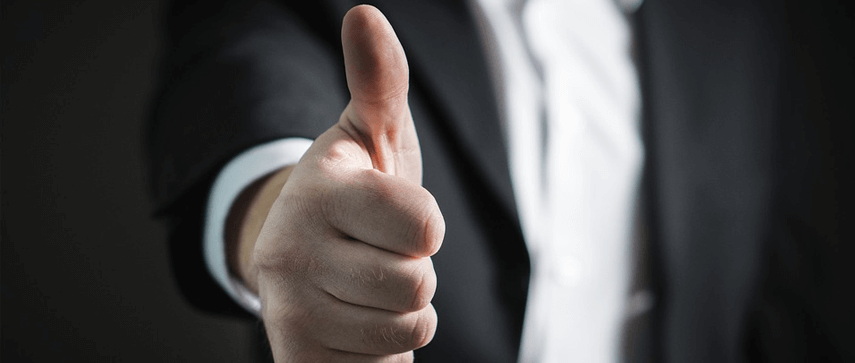 Don't Drain Your Resources
Let's face it – if your hairstylist knows there are four other people waiting in line to be catered as soon as possible, it will affect the quality of service she is offering her current customer.Achieve ease of management through a web-based dashboard provided by the salon appointment booking software. It will also help you to assign tasks to your staff and monitor them with high efficiency.
Don't Lose Out On Customers


There are high chances that an angry customer would much rather march over to your competition than queue up at your salon. Avoid losing out on such customers. Have the convenience of informing them online about the available time slots and services from anywhere, through a salon app for your business.

Expand Your Market Opportunities


Explore the untapped market by widening your reach through the salon appointment app. It will help you enhance the brand image of your salon and distinguish your salon from the rest out there.

Information at Your Fingertips


Have your customers effortlessly rate your services from the app and use it to improve your operations. Use these fruitful insights along with other information such as booking history of customers for effective decision making. Figure out trends, patterns and accordingly improve on your services or roll out discounts & offers.



Easy Management of Customer Data
The salon app stores essential client details ranging from their contact numbers to their skin type. This information can come in handy. Use the salon appointment booking software to communicate with your customers and strengthen customer ties. Build a bond by sending regular updates about your salon services.

Long-Term Benefits
Investing in a salon appointment booking software powered by an app will shower you with many advantages and prove to be beneficial over the long run with phenomenal returns on your smart investment.
A salon appointment scheduling app will not only prove to be worthwhile for you but will also be cherished by your customers.
A Glimpse of Customer Benefits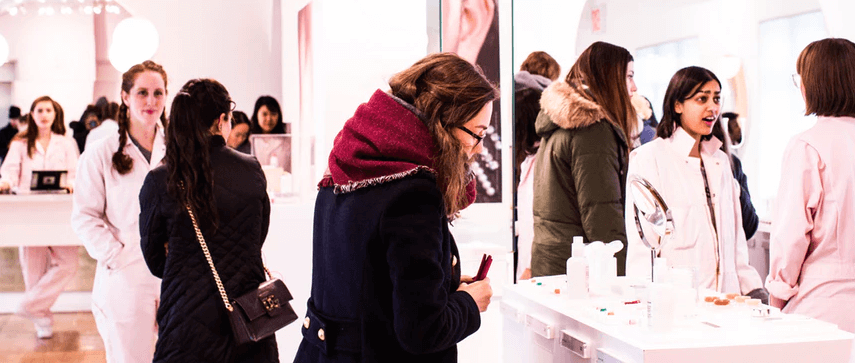 Seamless Browsing
Your customers can easily surf through details of your salon such as working hours, the services you offer and the packages they come in. Avoid any disappointments by letting them know, precisely, about each service that you offer.
Time Saving


Your customers will value you if you value their time. The salon app provides real-time information and allows your customers to schedule their appointment from anywhere in the world, at any time of the day. Thus, eliminating the wait-for-your-turn concept.

Pay Hassle-free
Do away with the hassles of returning change or faulty card swiping machines. The salon app allows your customers to pay online, through the app, as conveniently as possible.

Reminders


Humans forget. Send your customers push and SMS notifications to remind them of their upcoming bookings and reduce no-shows.

Discounts & Offers


Which customer isn't delighted at the mention of discounts or promotional offers? Broadcast these and have your customers avail them through the salon app.

Personalized
Allow your customers to choose their favorite beauticians/stylists through the app or select them based on the ratings they have received.
What Does an Ideal Salon App Software Solution Entail?
Salon Appointment App Features:
Allow them to check out basic details of your salon such as contact number, address, amenities, opening hours, unisex or otherwise, etc.
Have them explore all the available services (for male & female) along with their pictures, time slots, and pricing etc.
Let them judge according to your salon's ratings and reviews given by customers.
Give them the freedom to opt for a stylist/beautician according to their ratings and reviews.
Have them scout through available packages, discounts, deals and promotional offers.
Get reminders of their upcoming appointments
Offer an option to redeem their coupons/vouchers.
Online payments integration.
Admin Dashboard Features:
The main dashboard allowing access to the most significant information.
Portal to post listings with real-time details such as pictures, time slots, pricing etc. for customers to browse and book.
Portal to post available packages, discounts, deals and promotional offers
List of upcoming appointments your customers have booked.
Staff management feature enabling you to supervise their tasks
Invoice management feature for financial records.
Customer information management along with their booking history.
Management of ratings and reviews given by customers.
Examples of Salon and Spa Businesses Successfully Using Appointment Scheduling Apps
With almost every industry plunging into apps, spas and salons are also raising their bars high by adopting a mobile app strategy in this mobile first world. There are quite a few large businesses who are successfully using a salon appointment booking app and software solution to streamline their business.
Enrich – One of India's largest salon chains, Enrich was started in Mumbai in 1997 and gradually made a mark in Ahmedabad, Bengaluru, Pune, and Vadodara as well.

Jazz Up – A hair and beauty salon chain operating in Mumbai and Pune.

BBlunt

– The award-winning salon chain which has been involved in over 70 feature films.
In a story covered by Vogue, BBlunt stated that it had two main objectives behind the leap into salon appointment app development, the first being in sync with the continuous efforts in improving customer experience. The second was overcoming the hindrance in taking customer feedback, especially during peak hours. BBlunt's investment in its appointment software powered by a salon app proved to be incredibly effective in solving both these issues and providing additional benefits too.
Reap the Benefits
Wish to follow in their footsteps? We have a solution for you, an appointment booking software powered by a mobile app that can be customized for your specific needs. Try it, test it & reap the benefits.
A salon appointment software powered by a salon app will help you accomplish many things that are otherwise difficult to manage. It is a win-win for you and your customers, offering advantages to everyone and saving time as well as resources.
Don't just offer your customers a service; offer them an experience. That is how they will want to keep coming back. Have your customers browse it, use it, and love it!
Author's Bio

Nitin Lahoti is the Co-Founder and Director at Mobisoft Infotech. He has 12+ years of experience in Design, Business Development and Startups. His expertise is in Product Ideation, UX/UI design, Startup consulting and mentoring. He prefers business readings and loves traveling. Follow him @nitinlahoti