Advancements in technology have effectively changed the way we interact with machines. These advancements have successfully upgraded us from desktop websites to mobile apps. Due to this transformation, the importance of smartphones in our daily lives is only meant to be growing in the coming times.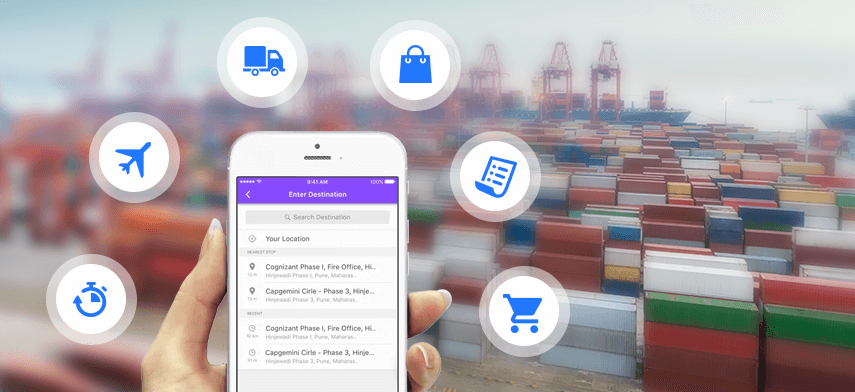 With the continuous advancements in technology, smartphones are no longer just a communication device as they used to be. It has become an inseparable part of our daily routine with its interactive technology medium. Mobile phones with their advanced features and technologies have turned into an easily accessible source of information and services for individual users as well as businesses.
Industrial Growth to Be Backed by Rising Number of Apps in Smartphones
Today, the number of smartphone users across the globe is on the rise. Companies are also expanding their reach in both – the number of applications available in smartphones and better mobile functionalities. These comprehensive functionalities of smartphones make our lives convenient, right from booking tickets to ordering food, watching movies online to listening to your favorite songs, and so on. According to a research conducted, the worldwide revenue of the mobile app development industry in 2019 is US$462 billion. This is so because of the cumulative development in the technology. With the availability of high-speed internet and attractive user interface, mobile phones produce a remarkable change in the way we experience computing.
Mobile apps have effectively taken stronghold over the transportation industry as well. The advancements in the technologies are encouraging this sector to embrace digitalization. Imagine booking a flight ticket to California sitting at your home in Los Angeles or tracking the real-time status of your courier by a single touch. This is something that our grandparents had never imagined. All thanks to the presence of smartphone apps. It transforms the ride-for-hire industry with the convenience of ridesharing and ride-sourcing applications like Quickride, Uber, and Ola. It also includes developing smarter navigation with traffic apps like Google Maps, Waze and INRIX. Transport booking apps are effectively changing the way passengers interact with the transportation system.
Smartphone Apps: Bringing Revolutionary Changes In Transport Industry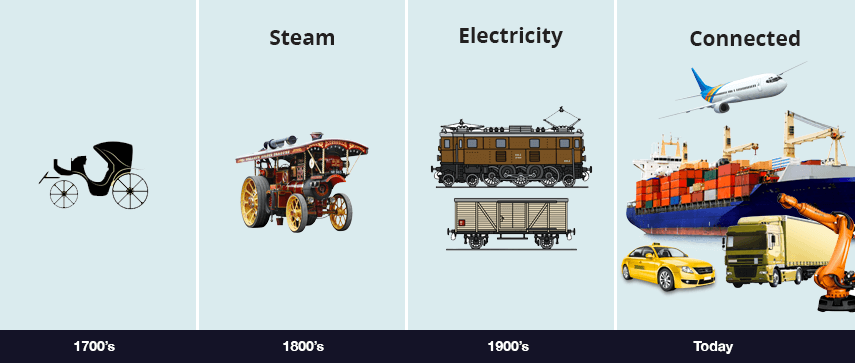 A way back before the emergence of transport mobility, due to smaller marketplace and lesser demand, it was easier to maintain and dispatch the transport and logistics deliveries. But with the recent rise in investment and development in infrastructure has triggered far-reaching changes. It has efficiently increased the revenue of the transport industry and developed its network across the globe. This constant growth in the industry has not only presented a wide range of traveling and logistics options to the people but also increased the complexity of choosing a best-fit.
As a result, customers are looking for software that can manage the transport services and provide updates features to the user. Smartphone Applications For Transportation helps business owners to increase productivity and efficiency. It also encourages them to provide a better customer experience. Let's see how the evolution of logistics management software has changed the way B2B and B2C logistics and transportation business firms handle their processes.
In this industry, the initial use of smartphone applications for transportation was for navigation and location-based services.

Today, software for the logistics and transportation industry is used for many transportation-related activities like booking travel tickets and courier deliveries, tracking the status of a fleet or courier, traffic and routes data, travel route planning, cab booking, and ridesharing.

A large number of tech-aided transport and logistics companies have integrated logistics solutions into their business as an approach to serve customers, clients and government agencies.

This has improved the transparency of the processes and also simplified activities like tracking the goods in transit, booking the tickets, communicating with the company executive, cost estimation, advanced bookings, etc.

With this potential of technology in the transportation area, many governments and private transportation agencies have already started integrating mobile apps in their system that gives real-time tracking and travel information to the traveling public.
How Technology Is Changing the Face Of Transportation Industry In And Around The World
Humans have always found new and easy ways to travel the globe and move to new locations. The transport industry has undergone a digital transformation with consistent technological advancements. This change has shifted us from bullock carts to the super-cars and bikes, manual canoes to submarines. With this evolution in technology, the upcoming trend and advancement are yet unpredictable.
Businesses empowered with the latest technologies in the market are able to personalize their services with high accuracy. The growth in IoT, data analytics, AI, Additive Layer Manufacturing, and electric-mobility, etc. are making a significant transformation in the industry. Technology is effectively impacting the way we use transport and logistics system. The major focus is on providing passengers with faster and cheaper services. The functionalities route planning, real-time tracking, online booking, advance bookings, and payments have enhanced the overall user experience. It has also improved the present transport infrastructure.
These technologies are developed precisely with a customer-centric approach. The advanced features in smartphone applications for transportation are designed to serve customer needs. Right from self-driving cars to autonomous flying drones, from high-speed bullet train network to Hyperloops, from jets to space shuttles, technology is advancing consistently. The latest features like automatic braking system, built-in Bluetooth features, automatic parking, rear and front cameras for easy parking are adopted widely for providing better convenience.
Why Smartphone Apps are needed for the Transportation Industry?
Strengths –
With the use of transportation logistics software, business owners find it convenient to keep the record of working time and overtime of employees, assigning new tasks to the employees, as per requirement, maintain payroll records, etc.

Apps developed for the tourism sectors like Trivago, Goibibo, Makemytrip, etc. provide travelers with multiple options on hotels, transport mediums, and foods at the best available rates and offers.

With the help of transportation app development, courier companies can get their customized courier based mobile apps that would simplify their complex processes. Customized courier apps include features like easy tracking, digital signature, efficient management system, push notifications, online payment, and security & transparency.

Transportation apps for public transport are smart enough to act as a guide for passengers on their way to different locations. This also provides functionalities like open and closed time of public transport stations, journey planners, real-time departures and arrivals of all the fleets, advanced bookings, payments, etc.

This technology also includes the ticketing system which has received an enormous response by the passengers for booking flights, trains and bus tickets, etc.

With the incessant transformation in the industry, transport & logistics mobile app development provides an adaptive business model to the transport companies with its customer-driven approach.

Weaknesses –
Though with the continuous growth of app development in transportation, it comes up with high development costs.

As the logistics management software work on the internet, the work process might fail or get disrupted in rural areas with low or no network connections.

Logistic management systems may offer an engaging user experience for consumers, but eventually, users would always expect and search for more features and services from any application in the market.

The transportation app development needs a long-term investment as business owners and developers need to come up with regular upgrades and fix compatibility issues to remain in the market.
Opportunities –
The network of travel and logistics industry is spread enormously across the globe, along with this network spread widely, transport mobility holds a strong opportunity to grow, enriching rural areas with technology.

There are many areas where software development for transport and logistics is just an insight. Smartphone applications for transportation can achieve higher growth rates by covering these areas with digitalization.

As the technology is growing rapidly and comes up with new featured functionalities every day, the implementation of advanced technological tools like blockchain, AI, big data and IoT holds a bright future in the transportation industry.
Challenges –
The basic cost of developing logistics apps is quite high.

As logistics management software comes up with cloud storage, the security of confidential or user's personal data turns out to be a critical challenge.

As the transportation industry is growing and expanding all across the globe, software development for transport and logistics is experiencing stiff competition.
Features Of Smartphone Apps For The Transportation Industry – Travel And Logistics
1
Route Planning
Helps the users to select the best available route according to their desired locations.
2
Online Booking
Consumers can book their trip or courier online anytime and anywhere.
3
Fleet Management
Helps business owners to track and manage all the fleets. This functionality also provides information about the task and driver assigned to each fleet.
4
Tracing location in real-time
with the help of GPS, users and business owners can track the location of their vehicle in real-time.
5
Replacing the paper forms with mobile ones
Transport and logistics companies are going paperless by adapting BYOD policies and allow their workers to get all the details in digital forms using their mobile phones.
6
Parking information
This makes finding parking easier for people passengers or drivers as they travel through a city or area.
7
Inventory Management
The interactive dashboard that comes up with these software lets the company owners track and manage their business records and analysis.
8
Providing a direct communication channel
These technology loaded apps connect passengers and drivers or drivers and companies with the help of real-time chats and calls.
9
Delivery Schedule Optimization
Mobile applications for logistics can help in improving business efficiency by selecting the shortest possible transportation routes which eventually reduces fuel consumption.
Conclusion
The constant upgradation in software development for transport and logistics is likely to transform this industry in the future. The development of software for logistics and transport can help your transport business in opportunities to increase profitability, optimized results, and better user experience. Besides, the growth in online retail organizations has further boosted the requirement for transport and logistics services around the world. In fact, transport companies have consistently been a potential client of portable applications that empower them to convey constant updates and high-end customer experience.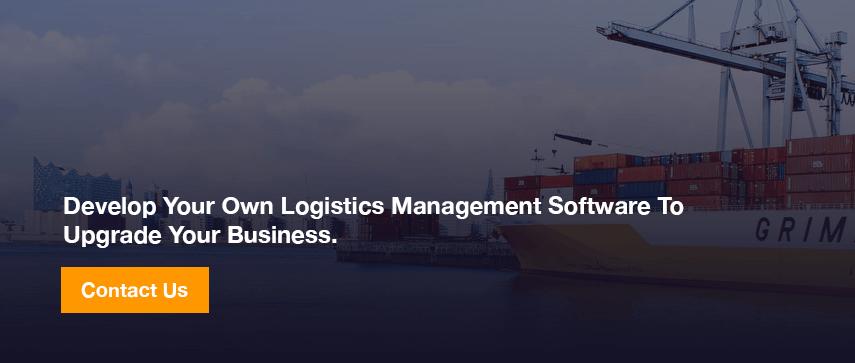 Author's Bio

Nitin Lahoti is the Co-Founder and Director at Mobisoft Infotech. He has 15 years of experience in Design, Business Development and Startups. His expertise is in Product Ideation, UX/UI design, Startup consulting and mentoring. He prefers business readings and loves traveling.