It was a cold winter evening in Paris in 2008, Garrett Camp and Travis Kalanick were unable to find a taxi to get to a conference. Seeing such an issue faced by countless travelers around the world, both Garrett and Travis came up with the simple idea of tapping a button and getting a taxi. Hence, Uber was actually born out of a situation Garrett and Travis faced in Paris.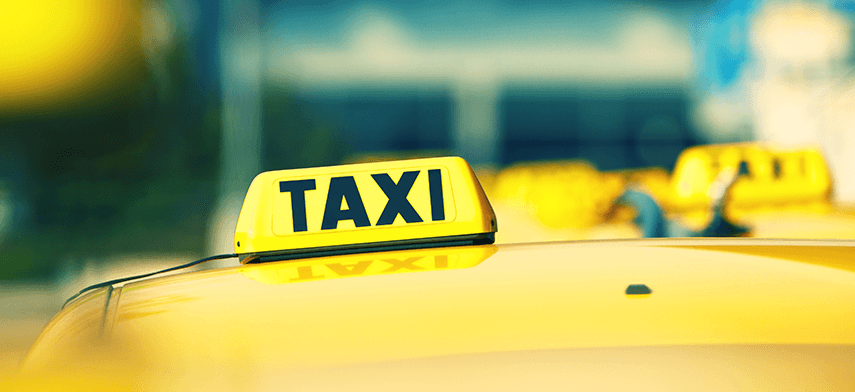 Uber, an on-demand transportation app was founded in March 2009 and headquartered in San Francisco, California. Uber allows customers with smartphone to send a trip request which is then routed to Uber drivers who use their own cars to pick and drop the passengers.
What makes Uber Unicorn?
There are other Taxi companies in market competing with Uber, Unlike other companies who have their own vehicles, what makes Uber different from these companies is that Uber cabs are actually privately owned vehicles and owner of these vehicles are registered with Uber as drivers, whom Uber refer as 'partners'.
The Expansion Story
The initial idea was to connect passengers with drivers using mobile application. Camp started working on a prototype for mobile application. By March 2009, Camp had a working prototype with the name UberCab. Kalanick joined UberCab as a Chief Incubator, his job was to see Uber through its San Francisco launch. In January 2010, Camp, Kalanick and Oscar Salazar, who helped build prototype, did the test of the service on the streets of New York with three cars. In March 2010, Ryan Graves moved from Chicago to San Francisco to be Uber's General Manager, and in July 2010 Uber went live for the first time in San Francisco. Graves became CEO of Uber in August 2010. In December 2010, Kalanick took over as CEO, while Graves assumed the role of COO.
Today, Uber is available in 60 countries and 404 cities worldwide and it is available in 22 languages.
Funding History
In 2009 company received $200,000 in seed funding
In October 2010 UberCab raised $1.25 million in additional funding
In October 2010 UberCab received a C&D Order from San Francisco Metro Transit Authority & Public Utilities commission for operating as cab company without proper license. Hence UberCab was renamed to Uber.
Uber raised $11 million in February 2011 in Series A funding
$37 million were raised in December 2011 in Series B funding from various investors
By 2011 Uber raised total $44.5 million for international expansion
$258 million were raised in Series C funding in August 2013 led by Google ventures
In June 2014 Uber raised another $1.2 billion in funding pushing its valuation to $18.2 billion
In December 2014 China's search engine Baidu was reported investing $600 million and also connected Uber with Baidu's mapping app.
As of the September 2015 data the value of the company is estimated to be $50 billion or higher.
The company is still growing………
Uber's Business and Revenue Model
Uber's Business model is as unique as Uber is
Things which makes Uber different from other models are
a) Uber has different cab models for everyoneUber offers different car models under different levels of Uber services such as UberX, a lower price and less luxurious models, Uber Black, is luxury version of Uber X, it includes cars such as BMW, Mercedes, Range Rover, Rolls Royce, Audi, Porsche etc. Uber SUV can fit up to 6 passengers and it is black with leather interiors, it includes cars such as Cadillac Escalade, Chevrolet Suburban, Lincoln Navigator L, Mercedes-Benz GL-Class etc.

These segments are for different type of customers such as Uber Black for people who love to travel in black car, UberX for one who prefers cost-efficient solution and Uber SUV for people seeing for luxury.

b) Surge pricing technique

Cab fares differ according to the situation. For example, Uber rates automatically increases if there is rise in demand of taxi and drivers are less. It ensures reliability and availability of taxi for those who agree to pay bit more. This also encourage drivers to be at the service in order to earn more. As soon as the Uber surge prices go down then the app notifies the customers. Uber app always asks customer if they agree to pay more before hiring a cab.

c) Uber offer other rides

Other rides offered by Uber are UberAssist, available in select cities, it serves senior citizens and people with disabilities, Uber also launched motorcycle pick-up service in Paris and delivery service in San Francisco, UberEATS, gets you food you want from the restaurants you love, this service is available in some cities, but Uber is planning to expand it soon.

Uber's success has been through it's properly structured business model. Several companies have copied Uber's business model and this trend has been referred to as 'Uberification' but the success of Uber is due to its deep understanding of what and why convenience matters.
Uber's Business Model
KEY PARTNERS:

Drivers with their cars
Payment Processors
Map API Providers
Investors

KEY ACTIVITIES:

KEY RESOURCES:

Technological Platform
Skilled Drivers

VALUE PROPOSITION:

Customers

Minimum Waiting Time
Charge lesser than normal taxi fares
Cashless rides
Can see ETA and track the cab on map

Drivers

Additional Source of Income
Flexible Working Schedule and can Work Part Time
Easy Payment Procedure
Drivers get paid to be online, even without cab requests

CUSTOMER RELATIONSHIPS:

Customer Support
Review, Rating and Feedback Support

CHANNELS:

Website
Mobile app for Android
Mobile app for iOS

CUSTOMER SEGMENTS:

Users

Those who do not own a car
Those who do not want to drive themselves
People who like to travel in style and want to be treated as VIP
People who want cost-efficient cab at their doorstep

Drivers

People who own a car and want to earn money
Those who Love to Drive
Those who like to be called as Partners instead of Drivers

COST STRUCTURE:

Technological Infrastructure
Salaries to Permanent Employees
Launch Events & Marketing Expenses

REVENUE STREAMS:

Car Rides on per Km/Mile Basis
Surge Pricing
Different car models under segments such as UberX, Uber Taxi, Uber Black, Uber SUV etc.
More services and options such as Uber Cargo, Uber Rideshare, UberAssist, UberEATS etc.
Uber has control over few elements, but there are few external factors or elements that cannot be controlled. In other words, Uber have some strength and some weakness on basis of which it is surviving and at the same time facing challenges to survive in the market.
Strengths of Uber business model are:
It has high standard of services, including verified cars and drivers
Uber has no full time drivers, so there are no responsibilities towards employees
Operational cost is very low as Uber does not own cars, whole model is based on Customer-to-Driver interaction, this results in huge cost-savings
Drivers can work in flexible hours and choose to be part-time employees
Uber mobile app is easy to use with minimum glitches
Driver rating and feedback system boosts safety and trust
Uber also offers service where customer can find out how much it will cost before requesting a ride by getting Uber Fare Estimate
Weaknesses of Uber Business Model are:
Uber is facing protest from traditional cab service providers, as they are losing their business and Uber driving partners are facing legal problems
The idea or business model can be easily copied and no one can stop competition by presenting the same product
Uber is facing problem regarding payment system or cashless transaction in countries like India.
Uber also increases its price during festive seasons to get more profit. For example, United States is charged premium charges during Christmas
Growth opportunities tapped by Uber
Business travelers and tourists
People who go to club, party and events
Providing cab during bad weather condition
Providing cab late at night
Cab at doorstep on click of button
Payment and Profit Sharing Method
You don't need cash when you ride with Uber. Uber decides rates during peak hours and off peak hours. Passengers have to pay through their credit cards. The fare varies depending on car type, distance and time. Uber has also started with cash payment in India from May 2015.
Uber has 80/20 of profit sharing. 80% of the earned profit is given to drivers while Uber keeps 20%. Uber pays drivers weakly via direct deposit. Uber calculates and send payment summary via email. Payment summary shows the fees charged for rides and breakdown of what is Driver's share and what is Uber's share from the profit earned.
The actual driver pay rate and Uber's fees vary city to city and based on when person sign up to drive. Payment to drivers is transferred electronically to driver's bank account when he/she signs for Uber Vault. Uber does not encourage tips for drivers but sometimes passengers offer cash tips to drivers so that way they make some extra money.
Average pay of Uber drivers depend on various factors such as:
Minimum fare in the area
Type of car
Pay per mile in the area
How far an average fare is and how far you drive back without passenger
If you drive any special car such as car for senior citizens or for people with disability
All you want to know about Uber app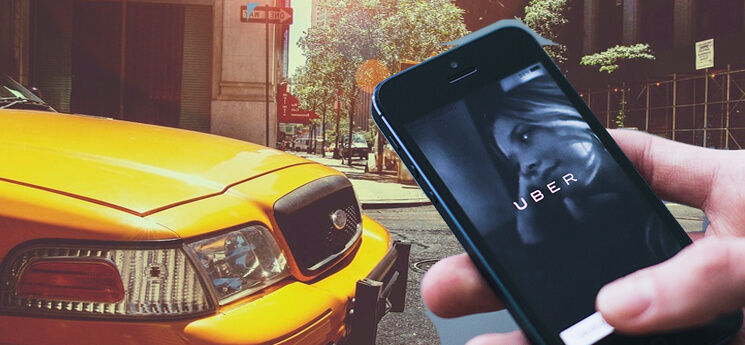 Uber is available on both Android as well as iOS. Uber app allows customer with smartphones to send trip request to Uber drivers who use their own car. In turn Uber alert drivers available in the nearby area of the passenger, without causing any delay in the service.
How Uber app works?
Here are the steps on how Uber app works
Step 1
Download and sign in: First you need to download Uber app. Once downloaded, you need to sign in for the first time to run it, then login with the username and password you used to sign up.
Step 2
Choose your vehicle type: There are vehicle options available, you can set your vehicle preference. For example, you can choose vehicle type such as luxury, SUV, taxi or normal everyday cars.
Step 3
Mark your location: Once you have chosen your vehicle you have to mark your position on the map with the pin and you can also manually type your location. Once your pickup location is set click on 'set pickup location' on your screen.
You will be given an option to pay with any Uber credit that you have and this option is turned on by default.
After that you will receive driver's name, time of arrival and call driver option.
Step 4
Track the cab: You can track the cab location and know when it is arriving and ETA is also shown to the customer
The meter starts as soon as you sit in the cab and you can track it through your app
Step 5
Payment and rating: As soon as you arrive at your drop location Uber shows charge of your ride and all payments are handled by Uber services and your credit card.
You get an option to rate the driver. This helps Uber and people know about the driver before booking the ride.
Technology stack behind Uber
What is Uber app made from?
Technology is rapidly advancing and you need to be familiar with emerging technology. Below is the technology stack behind Uber
Application and data used in developing Uber app are:
Nginx, jQuery, Node.js, MySQL, Redis, Python, MongoDB, PostgreSQL, Java, Amazon EC2, React, Backbone.js, Objective-C, Go, Cassandra and Apache Thrift.
Uber's Utility
Utility in app depends on application's size, complexity and functions.
Utilities in Uber app are:
Google Analytics, SendGrid, Impanel, Optimizely, Elasticsearch, PayPal, Crazy Egg, Twilio, Heap, Braintree and HackerOne.
Uber DevOps (Development and Operations)
DevOps refers to anything that soothes out interaction between development and operations. It helps organization produce software and IT services more rapidly and with iterations.
Uber's DevOps include:
RequireJS, Sentry, Nagios, Puppet labs, Grafana, Graphite, Zookeeper, Terraform and Brunch.
Uber Business Tools
Business Intelligence Tools are type of software that is designed to retrieve, analyze and report data.
Uber's Business Tools consist of:
Google Apps, Zendesk, Asana, iDoneThis, OneLogin and Delighted
Uber Marketing Strategies
Word of Mouth: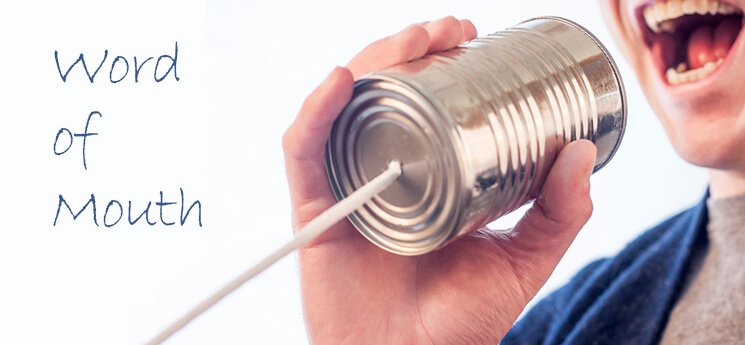 According to Max Crowley of Uber Chicago, much of Uber's success is due to the word of mouth from satisfied customers. When someone sees the ease of use, they inevitably become brand advocates. They then suggest to use Uber to their friends and other people.
Uber's affiliation and referral program: With Uber's referral program customers can give free rides to friends and earn some credits themselves. This referral gives first time users better reason to try service. Moreover, drivers also get referral incentives, making this successful for Uber, customers and drivers.
Uber opened up its Application Program Interface (API) in 2014. This means Uber app could also be applied to other services or apps in real world. Opening up an API enabled Uber to enter in wide ranges of apps and processes and increased their sales potential.
Companies like Hyatt Hotels & Resorts, Starbucks Coffee, TripAdvisor, TripCase, United Airlines etc., have already integrated Uber in their apps.
Partnerships: Uber has also entered into partnership with number of well-known brands. For example, Uber has entered into partnership with Spotify where users can link their profile to their Uber account to play the music they like while they ride. All these partnerships have attracted more customers.
Loyalty Program: Uber has had its loyalty program now running from two years. Under the loyalty program Uber offers VIP treatment to the customers who have been loyal and who've taken over 100 Uber rides. For example, these VIPs will have special access to the highest-rated driver.
Uber's On-ground activities:Uber has included some on-ground activities as marketing tactics. Some of its activities include, free consultation for customers at Maxcure Hospital, free Wi-Fi with Airtel, Discount at restaurants, makeover at Manyavar etc. Sometimes customer also share their experience online via social media and this helps Uber to get more customers.
Multi-channel approach:Uber has changed the whole travelling experience with its mobile payments, offering better cars, driver ratings etc. Uber has also extended its presence in other channels such as UberEATS; company's food delivery service and standalone app, UberRUSH is business to business delivery service, UberEVENTS is working in wedding industry to arrange for transport facility for guests.
Promotional activities:Uber has engaged in number of promotional activities. It often involves buzz marketing strategy to promote product. For instance, during National Ice cream month in United States, Uber launched on-demand ice-cream trucks in seven major cities.
Problems Uber is facing
Lawsuits against Uber
According to some court records, there are around 50 lawsuits pending against Uber in federal court. Among these 15 cases are filed by taxi and rivalry companies, 17 are filed by drivers and more than 12 cases are filed by customers. One of the most high-profile of Uber's cases is Class Action lawsuit, in this according to Uber all the drivers working for it are partners but the court claims that they are all the employees.
Trust and safety issues
There have been many cases where trust and safety comes in question. There were situations where Uber drivers were rude to the passengers, there are molestation charges against Uber drivers. Although Uber does things such as police verification of drivers, and their ID proof, but still such situations or cases cannot be controlled completely.
Launching in new city
Uber faces various problems while launching in a new city. For example, acquiring new customers, finding new drivers. Uber first has to find and reach out to professional drivers before launching. At the early stage offering discounts on rides is important to attract more customers.
Increasing Competition
Competitors always try to pull you down by hook or by crook. Something like this is happening with Uber, as the competitors are targeting some weak points. For instance, Uber accused Ola for creating fake Uber account and then booking and canceling more than 400,000 rides, due to this Uber incurred loss of Rs.50 crores, Uber also claimed that more than 90,000 fake accounts were created by Ola. On the other hand, both the companies are already involved in another case, where Ola has accused Uber for ignoring rules to stop using diesel cabs in Delhi.
Insurance Problems
Insurance is one of the biggest issues faced by the ride-hailing services like Uber. Auto-insurance for Uber is complicated because of these factors:
Uber do not consider the drivers to be their employee
Vehicles are owned by drivers, not the company
Vehicles are used for both personal and business use
In case of Uber's most popular UberX vehicles, when driver is using vehicle for personal use, the company do not take responsibility if something goes wrong, hence any accident occurred in such a case will be covered by driver's personal insurance.
Once driver turns on the Uber app to communicate with riders, then some level of insurance is offered, this also depends on what stage you are in the process of offering ride to the customer. For example, insurance cover differs on if driver is on the way to pick up passenger, driver driving passenger to their destination, or if driver is logged in and waiting for ride request.
While UberBlack and UberTaxi drivers have their own commercial driver's license and commercial insurance policy, which covers them as well as their passengers.
Takeaways from Uber
With such a massive success and emerging as one of the biggest startup of all time there are things that are worth learning through Uber Business Model
1) Find a problem and genuine solution
Uber has reached so far because of addressing problems that people face and finding a workable solution to it. Here the problem was public transportation which is affordable, quick to get, personal and offering good service. What Uber did was it started by offering cheap, personal, quick to get at the press of button and good service cab facility. The companies that offer quick solutions that target most basic needs of customers grow much more quickly.
2) Focus on mobile
Go with the trend. Today most of the people use mobile and get their problems solved with the help of an app in their phone. So the company that can create best app that solves problem and is easy-to-use is the one that stands out and is more likely used by people. Uber also followed the same and created an app that is easy to use, good features and affordable rates.
3) Try to be first in the market
Here it means being the first to launch or enter particular market. Uber being the first in the market to launch on-demand transportation app had an opportunity to get large share in the market and being first also creates strong brand presence, for instance, whenever people thought to book a ride, the first thing come to their mind was Uber. Being the first to enter new market is always beneficial and comes with huge opportunities.
4) Expand Slowly
Putting too much in one plate is not a good idea. Uber started with a cab, now Uber has expanded from cabs to bike, helicopter and boats. Expanding slowly, step-by-step will let you focus on the basic thing and then go on adding additional feature or launching new services. This will make it easy for you to manage and will also not create confusion among early adopters. Expanding slowly will also save you money and will help to invest it at the right time when market is ready to adopt new service or feature.
5) Keep it simple
Try to keep the business model as simple as possible. Uber's business model is simple and includes only things that are important with the benefits to the company, drivers and customers. More parts in business model means there are more things that can go wrong and you will have to pay heavy price for it. Along with the simple business model you should keep your product also simple, with limited features.
6) User engagement
If your customers or users are not interested in your product, then your product is a failure. Uber's success is not just because of its business model, but the real key is user engagement. Uber constantly improved and introduced various offers, new features to keep customers engaged and is always trying to stay ahead of its competitors. Research and development should always remain on high priority.
7) Less complex infrastructure
One of the thing Uber has kept is a very simple infrastructure that allows it to adapt changes fast. Uber doesn't face any overhead expenses like other taxi company.
The reason why Uber's infrastructural cost is low:
Uber hires noncommercial drivers
Uber doesn't have even a single vehicle of its own
Uber has always kept its cost low compared to other cab company providing similar service
Having cost-effective model is always good as far as possible. The reason behind most of the failures is too high infrastructural cost.
8) Plan for safeguard
Though seeing a massive success Uber has also faced criticism over some scandals. You don't always have anything perfect there will always be something that will affect your business. You need to be prepared to handle things that could affect your organization. While listing down your strength, you should also list down your weaknesses as they are the once that your competitors will be looking on as a target.
9) Find some ways for expansion
Expanding in new markets is one of the most effective ways to grow business. Expansion without proper research and planning can hamper growth. Uber for example sees value in markets with marginal growth. For instance, Uber has decided to grow its business in China, though the revenue received will be limited, but it sees opportunity to boost company's reputation. In the same way there are some times when your expenses exceed revenue, but planning should be such that turns these expenses into opportunity for growth.
So, what's next?
In future Uber is planning to work with self-driving cars that would offer customers better prices, but it will still take some time till the human drivers will be replaced by a machine. But for now Uber is working on idea to turn everyday commuters into drivers, it works like this, suppose you take the same route to work every day and pick someone heading to the same route and make some money, this plan is currently being tested.
Lastly, the only thing you need to do is 'Develop right product and it will sell itself'. Uber has created a revolution in the startup industry not just by bringing on-demand transportation service but also introducing such a business model that serves customer at their location with just a click!
Author's Bio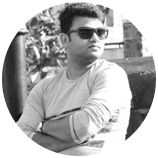 Mohd Mufiz, Principle Software Engineer and On-demand Expert, is responsible for Programming, Team Guidance, Team Management, Client Communication, Solution Provider, Research and Development, Requirement Analysis, Discovery and Business Development Activities and Process Documentation.