The healthcare industry has been unequivocally transitioning to provide better care delivery management through value-based care services models. According to the National Health Expenditure data, the growth of U.S. healthcare has been consistently growing. The U.S. healthcare expenditure expanded to 4.6% in 2019, reaching an amount of USD 3.8 trillion and the nation's GDP accounted for the health spending at 17.7%. The growth in healthcare is faster than the growth in the U.S. economy, according to CMS.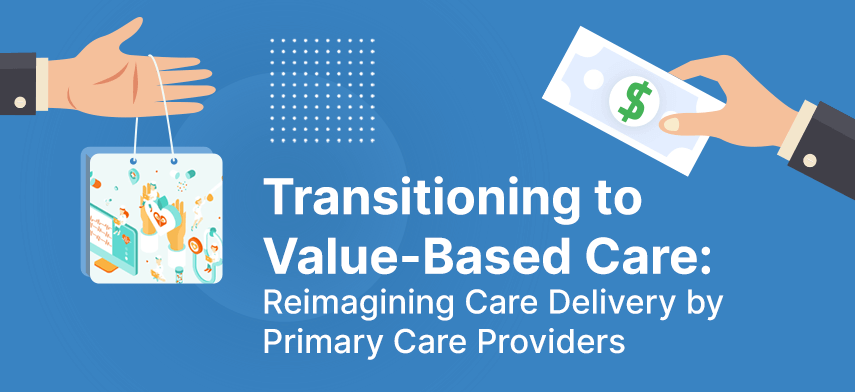 The advancing importance of value-based care services and payment models has been the highlighting trend for primary care providers during the COVID-19 pandemic. The plummeting effects during the early stages of the pandemic saw a decrease in inpatient visits. Hence, value-based healthcare management contracts are dispensed as financial assistance to primary care practitioners. These value-based contracts are helping PCPs and physician-led groups to provide risk-based care that improves health outcomes for Medicare beneficiaries.
Value-Based Care Vs. Volume-Based Care
Primary care providers have been adapting to value-based care models from fee-for-service due to various factors.
Fee-for-Service/Volume-based Care Reimbursement Model
Healthcare organizations and primary care providers experienced compensation based on the fee-for-service reimbursement models in the early days. The care value system then compensated for every test, treatment, procedure, and more, for their patients. These functionalities were performed without considering the result of the treatment and whether it provided better health outcomes for the patients.
The fee-for-service model was designed for care providers that considered quantity over the quality of care that was provided. This payment care model allowed organizations and health providers to conduct unnecessary treatments or tests, which could've been performed through available minimal invasive, reduced cost, or alternate effective options.
For companies, organizations, and care providers, the fee-for-service acted as a dependent and accustomed model that added no value to the care value system provided. Thus, if payers and providers are given more, they tend to become accustomed to this model and refuse to adjust to new transitions in the value-based healthcare solutions.
To summarize,
The fee-for-service reimbursement model offers quantity over quality when providing healthcare services

It doesn't consider patient outcomes when deciding the amount for reimbursement

Fee-for-service leads to unnecessary treatment and tests, which could have been availed through reduced cost, and less invasive options for better health outcomes.
Value-Based Care Reimbursement Model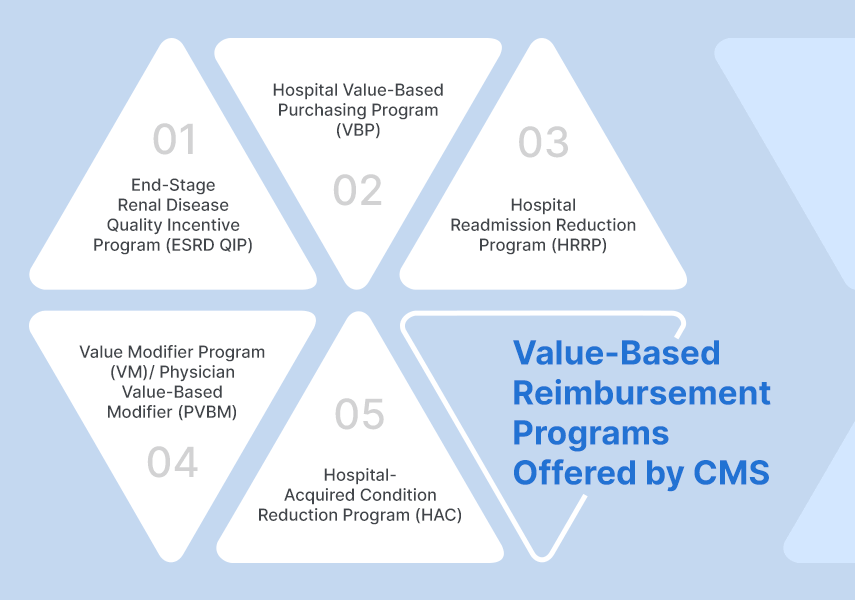 As the pandemic started to take a toll at a global pace, payers, care providers, and patients started transitioning to value-based care reimbursement models. Value-based care distributes compensation based on the value-based care solutions that provide quality care and measure the health outcome of patients.
This model rewards care providers for embarking effective health management to patients and the population. Value-based care is more than a team-oriented approach towards patient care delivery systems. It coordinates across the healthcare continuum while collaborating with patients and care providers, assessing and delivering the best possible health outcomes. Both value-based reimbursement and patient care delivery system models are becoming familiarized like patient-centered medical homes and accountable care organizations (ACOs). These value-based care delivery systems are aiming to uplift preventive and holistic care by compensating for clinical integration.
CMS is offering various value-based reimbursement programs like:
End-Stage Renal Disease Quality Incentive Program (ESRD QIP)

Hospital Value-Based Purchasing Program (VBP)

Hospital Readmission Reduction Program (HRRP)

Value Modifier Program (VM)/ Physician Value-Based Modifier (PVBM)

Hospital-Acquired Condition Reduction Program (HAC)
The main goal of these models is to provide a link between provider payment to quality measures of health outcomes and enhancing care value systems.
The transition from fee-for-service to value-based care delivery management system is still in process, it has been globally recognized and accepted as it aims to achieve improvement of patient care delivery system experience, improving the overall health of the population, and reducing the cost per capita of healthcare.
Telehealth Assisting Primary Care Providers in Collaborating with Communities Uplifting Behavioral Health
Telehealth has been bridging the gap between the disruptions and opportunities in the healthcare industry. The Medicare and Medicaid agencies have been ensuring better telehealth access to patients for better communication with their healthcare providers. Several primary care physicians and providers have incorporated telehealth and scaled up their care delivery management services to better meet the requirements of their patient population. The shift to value-based care services was necessary for the care delivery system, which expanded the patient care access which was accelerated with the COVID-19 pandemic.
The collaboration with communities expanded the healthcare outreach programs which helped rural and inaccessible areas to receive health benefits and treatments. The COVID-19 vaccine that is being administered to the frontline workers as of now, can be easily provided to the population residing in underserved locations. Technology companies are pairing with community-based organizations in building a collaborative relationship that will serve as a single unit forming the groundwork for better care delivery management across communities at all strata.
Telehealth solutions are one of the many reasons for uplifting behavioral health through ancillary solutions. Care value systems are evolving, and COVID-19 has acted as a catalyst to these transformations. With value-based care models, primary care physicians and care providers are providing better access to care for their patients, which in turn is increasing the health outcomes of the US population, even during this pandemic.
Final Thoughts,
As previously mentioned, community-based organizations are collaborating with tech giants to provide better access to healthcare for all communities across various strata. Value-based care reimbursement models are experiencing an all-time high recognition and recommendation when it comes to patient care delivery systems access for primary physicians and care providers. Therefore, accounting for better health outcomes for their patients and providing a satisfying patient care experience. With CMS's value-based programs, the healthcare providers are being able to provide quality care at a reduced cost, which has resulted in boosting overall behavioral health.
With Mobisoft's integrated digital healthcare solutions under RainbowCare services, the possibilities of experiencing better health outcomes have become endless. With its full suite of integrated services, the chronically ill and senior members of the society can easily avail of the care delivery management services. Community-based organizations can also uplift their care delivery management systems by implementing these services into their existing framework. Therefore, improving the health outcomes for the entire community.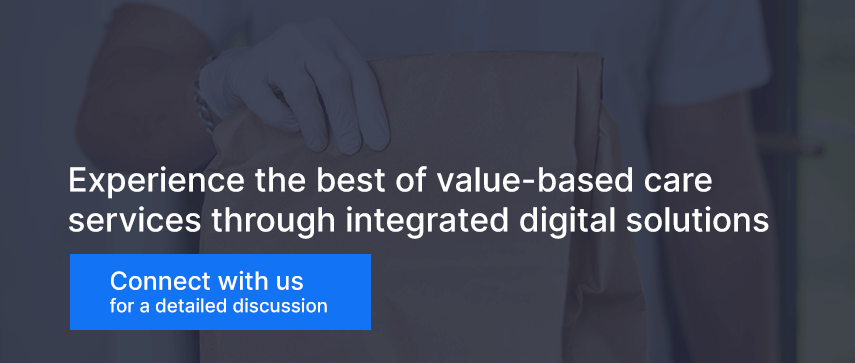 Author's Bio

Ayushi Patel is the Director of Strategy & Innovation at Mobisoft Infotech. She leads the strategic partnerships and initiatives in the healthcare division. Her experience includes healthcare administration, business development and sales, and customer success management.