We all know that parenting can be tough. Especially, for working parents striking a balance between their professional time and baby's time can be challenging. While every parent tries to devote as much personal time to their young children, they are often constrained. Also, there are times when parents need to go out for a social outing and their baby needs to be looked after in their absence for a few hours. Parents may hire a nanny or babysitter to look after their children in their absence. However, finding a trusted and experienced one can be tough. Also, finding a babysitter just for a few hours is difficult. Parents may have to hire a full-time babysitter which can be very costly.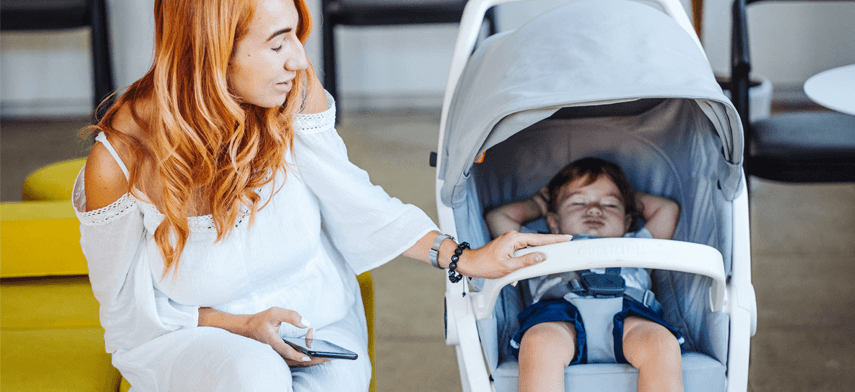 Wouldn't it be great if parents can get a professional babysitter or nanny on-demand just like calling a cab from an app?
Do we really have such apps to hire babysitters?
Yes, we do.
Welcome to on-demand child care apps and services. In this article, we will explore more about such apps which are being popularly termed as "Uber for Babysitters".
Tracing the Background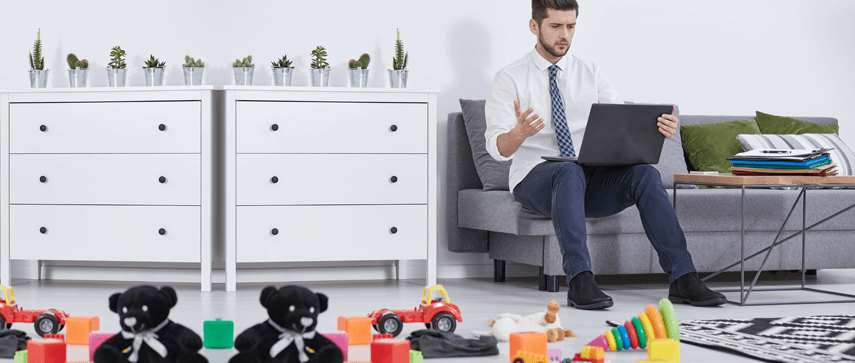 In the current hectic lives of parents, the demand for babysitters or nannies has increased. According to a survey conducted by Care.com, the average babysitter rate in the US has increased from $13.44 per hour to $10.50 in 2009. The number is increasing and more and more parents are opting for a babysitter to take care of their kids when they are away for work or a social outing.
However, finding a babysitter is a challenging thing for parents, especially if they don't have an extended family. You can't just trust anyone to be the babysitter for your kid.
Similarly for babysitters, finding regular clients through word of mouth marketing isn't much of help for their chosen vocation.
Uber for babysitters or on-demand babysitter apps and services are trying to fill this gap by leveraging on-demand mobile technology. Such apps are becoming a rage across the U.S and Europe.
Challenges in the Traditional Babysitting Ecosystem
One of the major challenges parents face is to manage the time between parenting and their profession. So hiring a babysitter is a viable option that they can consider. However, with so many babysitters available for the service and each having different backgrounds, parents can find it difficult to hire a dependable person to entrust the responsibility of their child to.
In such a scenario they can confidently make use of the on-demand babysitter hiring apps. These apps are very easy to use and have a bunch of features that promote safety, reliability, and peace of mind for parents and their kids. Startups providing such app based babysitter services ensure that both parents and babysitters have a hassle-free way to achieve their respective goals.
How Does a Babysitter App Work?
An intuitive interface, ease of navigation, sitter profiles, service scheduling, and secure payments are some highlights of a babysitter app. If you have ever used an app for home services (such as beauty services or cleaning), then you will find it to provide a very familiar experience.
In general, a typical Uber for babysitter app platform has the following workflow.
Both parents and babysitters download their respective apps.
Parents browse through the profiles of different babysitters who are active on the platform, send them a request and wait for a reply.
Babysitters get notified on their app for any new job requests. They have a look at the job details and accordingly accept the request.
Once both parties have agreed, the babysitter comes to the kid's home and looks after him/her for the scheduled time frame.
After a babysitter successfully completes a task, parents pay them seamlessly from the app and rate them for their service to benefit others and keep the ecosystem healthy.
It is evident that such apps are a godsend for busy parents juggling their parenting life and balancing it with the demands of a tedious professional life. At the same time, babysitters and nannies get a much more seamless and professional channel to get new task requests.
Benefits for Parents
For parents, babysitter apps make it possible to find quality, trusted care for their young child in a few simple taps. These apps come with multiple features to add to the convenience factor that is delivered to parents through such apps. Many apps provide a built-in chat option to talk to the babysitters before hiring them. Parents can also get real-time updates and emergency alerts from the babysitter about their child, like when he had food when he is playing and so on. Overall, such apps are a no-brainer for any parent looking to hire an experienced and vetted babysitter on-demand.
Benefits for Babysitters & Nannies
Babysitter apps provide a great solution for babysitters and nannies to market their child care service and manage their work by getting registered on the on-demand platform. With a completely free app, babysitters have a great opportunity to connect with needy parents by showcasing their experience and real-time availability. It helps them promote their services through ratings and reviews of past work. They can get much more business and earn good money both as a part-time or full-time job.
A List of Some Popular Uber for Babysitter Apps
Apps for babysitting are gaining huge popularity across U.S and Europe especially considering the demand and challenges of hiring babysitters in these areas. Startups and babysitter services are working hard to tap into this opportunity using on-demand app-based approach and have been relatively successful. Below you will a short list of some of the most talked about apps and services.
Wrapping Up!!
As we have discussed above, finding trusted and experienced babysitters and nannies can be a big challenge for parents. Similarly for babysitters, getting regular sitting jobs is cumbersome. On-demand babysitter apps like UrbanSitter, Chime and others are building robust on-demand mobile app platforms to seamlessly connect parents and babysitters together. We can expect more of these Uber for babysitting apps to pop up across the globe and build lucrative businesses.
If you are a startup or a child care service provider looking to launch a babysitter app of your own and need a technology partner, we encourage you to talk to our on-demand app development technology experts and get your app quickly into the market.
Author's Bio

Nitin Lahoti is the Co-Founder and Director at Mobisoft Infotech. He has 12+ years of experience in Design, Business Development and Startups. His expertise is in Product Ideation, UX/UI design, Startup consulting and mentoring. He prefers business readings and loves traveling. Follow him @nitinlahoti