Warehouse Management System (WMS) is the cornerstone of the logistics system. A WMS constitutes an internal system of the logistics companies, which is highly configurable to control and manage aspects of storage, distribution, others. A robust WMS is what an organization needs for efficient and productive operations, which includes inventory balance, manage materials, pickup process and auditing.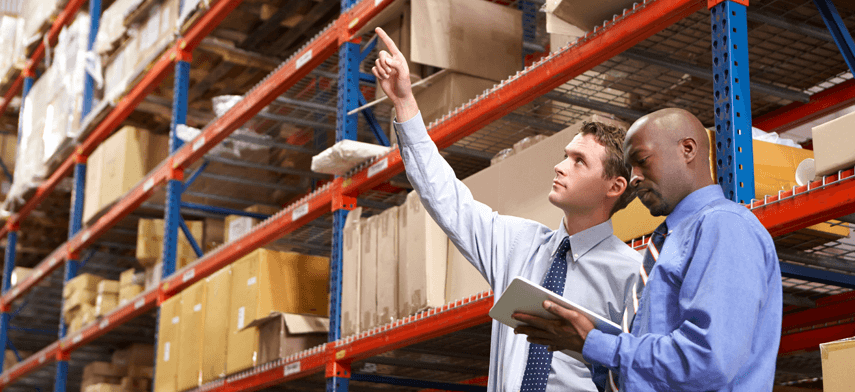 If you are lacking an effective WMS, then it is impossible to achieve an extraordinary functioning logistic system. An effective WMS involves using a customized set of solutions for smooth workflow and not just the data or storage handling procedure.
Importance of WMS
Warehouse management process is important to meet the most primary business objective, which is to keep the operations cost low as possible and maximize the profit margin.
Read on to know why warehousing and logistics is important for your business –
1. Inventory Control and Management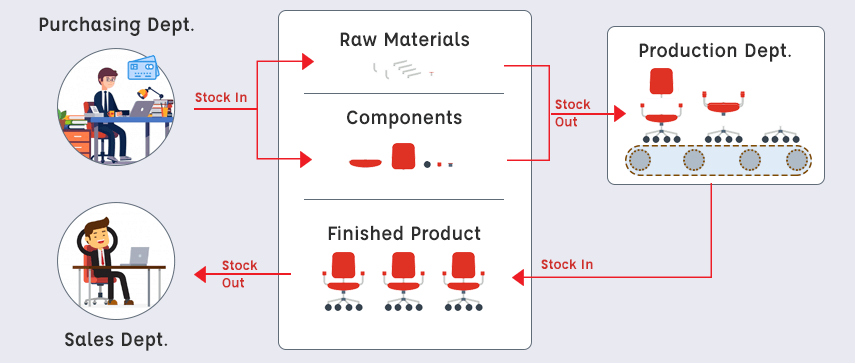 The common challenge of most businesses is to maintain the accuracy of the inventory. An effective WMS will help you manage the inventory in a fast, easy, and efficient way. You can improve the accuracy of the inventory by decreasing the order cycle time and improve the order fulfillment. WMS will help you decrease the inventory level by tracking every aspect of the inventory using real-time information.
Not only you will have better knowledge of what is in the warehouse but you can also better track any changes required. You can better serve your clients as WMS facilitates quick response to customers' demands and queries.
2. Centralized Location
A warehouse management system saves huge time and cost by getting a centralized storage location. Storage, shipping and distribution are much easy if you have a centralized location as you can overcome the production gap. Not only you can be in quick reach of your supplier but also the target market. So, you can have a continuous flow of goods in and out which determines the firm's logistics supply chain system.
The centralized location of logistic warehousing gives you the opportunity to have security stocking. It means you can fulfill customer's orders on time and deliver the right product at the right time.
3. Improve Production Quality
Your production quality will improve by effective inventory quality and management. You can stay up to date with your vendor, suppliers and better track the raw materials or product shelf life. So, you are just not monitoring the quantities but the entire production process. It is now easier to get rid of defective products and ensure a high quality finished goods.
By improving the quality of the goods, you can not only ensure high-quality services but improved order processing as well. Isn't it great that an effective warehouse management process will give you improved production quality? By improving production quality, you can also maximize the company productivity as WMS boosts speed, efficiency, and quality control.
4. Leverage Seasonal Growth
You can take utmost advantage of the festive and other shopping seasons to scale your operations. Since it is easy to track the entire production process with real-time information, you can also monitor consumer behavior during peak season. The tracking system will help you better handle client problems and deliver high-quality customer service. Warehousing and logistics ensure easy tracking of the shipment through automation and real-time information.
It means you can have better accuracy and reduce customer complaints by creating availability of what they need. So, you can leverage the seasonal growth and boost your operations without additional cost. It means you are gaining new opportunities to hit the high sales number. By having right warehouse management systems, you can now sell faster and boost profit which means the high return of investment.
5. Risk Management
Warehouse management system is important to handle the fluctuations in demand and supply and avoid losses. Handle risks with the help of real-time information on an increase or decrease in the demand of the product. Make the selling decisions considering the violent rise or fall in prices.
Improve the purchasing decisions as you determine the right time to replenish the stock. So, you can always keep your stock in check and better meet the needs of seasonal products. Logistic warehousing also gives you the opportunity to have additional storage in anticipation of future demand.
Effective WMS ensures improved inventory control and management, which means you can ensure the safety of the goods, avoid product spoilage or theft or an accident.
However, there is a need to choose effective software solutions for which you must consider key features of Warehousing and logistics.
Read also: How Can Route Optimization Boost the Efficiency of Your Logistics Business?
Key Features of WMS
-Warehouse Designing
Logistic warehousing ensures additional storage and optimized inventory allocation. You can customize not only the workflow but also handle any variations in seasonal inventory.
-Real-Time Capabilities
It is essential for a business to obtain real-time information, which mandates an advanced warehouse management system. To enable real-time inventory processing and improved accuracy you can leverage integrated hardware and software programs.
-Picking Process
Warehouse management system process has a huge influence on the supply chain's productivity and is because of the order picking an element. Warehouse workers can better perform the pick-and-pack tasks by wave picking, zone picking, batch picking, and other functions. Packaging is much more comfortable now as the modern 3Pl logistic companies can package all our products if you are selling the same products to different customers under the same brand.
-Receiving and Shipping
Using software programs you can now ensure receiving and shipping functions at the forefront of a comprehensive logistics warehousing. The software enables you to quickly identify and sort the received items, electronically record data and transfer to the ERP database. So, you can now avoid any manual method of reconciling the shipment against the pick and purchase orders. The employees can use the software using individual accounts for data entry, which improves employee accountability and minimize errors.
-Inventory Tracking
The tracking systems available in the leading logistic warehouse systems are RIFD or AIDC and barcode scanners to save time in locating and dispatching the goods.
It means you can log all the activities related to internal warehouse movement, the inbound and outbound of the inventory and others affecting the inventory. This feature will help you to save additional expenses in picking and dispatching tasks and eventually turn your day-to-day operations smoother.
-Labour Management
Managers can monitor the performance of the warehouse workers using the key performance indicators. Use of software that provides effective labor management solutions is crucial for obtaining real-time data about employee performance and efficiency. So, it is easier for logistic companies to come up with incentive policies that will maximize employee productivity and eliminate the problem of workforce shortages.
-Customized Reporting
Managers can now ensure that workers are meeting all the regulatory compliances throughout the entire supply chain process. The feature to generate the customized reports will help the managers to monitor warehouse operations and analyze the performance. It is now easy to find the areas of improvement as managers can also document shipping record based on consumer needs that require compliance labeling.
Benefits of WMS in Logistics

There are several benefits you can gain by choosing and implementing the right WMS for your logistics business. Some of them are listed below-
❖ Optimize Your Process
You can leverage the versatility of excellent warehouse management systems whether it is equipment automation or tracking barcodes, or smart scales. A good warehouse management system will seamlessly optimize your business process.
So, you can align the operations with the business goals, establish key performance indicators, implement equipment automation, and gather real-time intelligence on the ongoing process.
❖ Improve the Supplier and Customer Relationships
An efficient run logistic warehouse monitors buyer's behaviors, fluctuations in demand and supply, order accuracy errors and others that reduce the delivery lead time. Eventually, you can attain 100% client satisfaction and achieve high sales numbers. Together with the feature of the centralized locations, you can also eliminate any friction with suppliers.
❖ Inventory Balance
A right warehouse management process will help you achieve just-in-time inventory. Since you can keep all the items in the right place and proper quantity both quality and quantity are assured. Further, logistic warehousing and software also improve the record accuracy by improving the lot sizes and other parameters to achieve a balanced inventory.
❖ Reduce the Cost of Operations
A well designed WMS allocates labor efficiently and uses space while reducing the waste. You can maintain the safety and security of the perishable items as well as streamline the picking and package process. It means your operational costs are reduced in a variety of ways, and you can save enough in a given fiscal year.
❖ Transparent Reporting
Warehouse management system must be transparent about the inventory usage such as order fulfilment, tracking orders, and shipping. Employees must have the flexibility to access real-time data and serve customers with accurate information.
How to Choose the Correct WMS for your Logistics Business?

To choose the correct WMS for your logistics business, you may consider the following ways –
● Look for Function and Simplicity
When choosing your logistic warehousing, you must assess how good it will function for your business. Look for the potentiality of the features to make your operations efficient by reducing the manual workload. It is crucial for you to have all the warehouse processes well-streamlined and ensure equipment automation to make tasks less difficult for the employees.
● Flexible Solutions
For small-scale businesses, flexibility is the prime factor for growth and success. If the system is not adjustable and scalable, there will be a need to adopt new warehouse systems when your business expands frequently. Flexible solutions will allow you to give high-quality customer service and eliminate the complaints.
● Decide on the Process
Warehouse management process is highly configurable and must be able to work in any warehouse environment. You must look if WMS vendors provide responsive ITT templates or if they are slanted towards their products or limited in functionality. You must analyze your existing WMS system so that you can choose another system with same due diligence. Understanding your existing warehouse and logistics is essential so that you can recognize the shortfalls in functionality when choosing the new system.
● Door-to-Door Management
You must assess if the WMS satisfies the dynamic nature of the fulfillment services. The system must be able to manage the order process, product shipping, packaging, and subsequent steps. These processes require continuous monitoring, and it is essential that the WMS you choose efficiently manage the same while recognizing and responding to the potential issues if any.
● Calculate the Return on Investment
Since profit maximization is the primary objective besides customer satisfaction, you must check if warehousing is contributing positively to the bottom line. You can well focus on the budget and the functional must-haves when selecting the suppliers. In this process, you must consider if the logistic warehousing has the potential for real-time information for stock accuracy. Other factors that you may consider are the possibility of the warehousing for increased productivity, storage, customer service, and tracking, improved pick and dispatch quality.
You must also know the different methods that the vendors can use to set the price fall such as support cost, development costs, licenses, and professional services. Considering these factors will help you better choose the correct WMS for the logistics business.
● Accuracy, Integration Features, and Cost Efficiency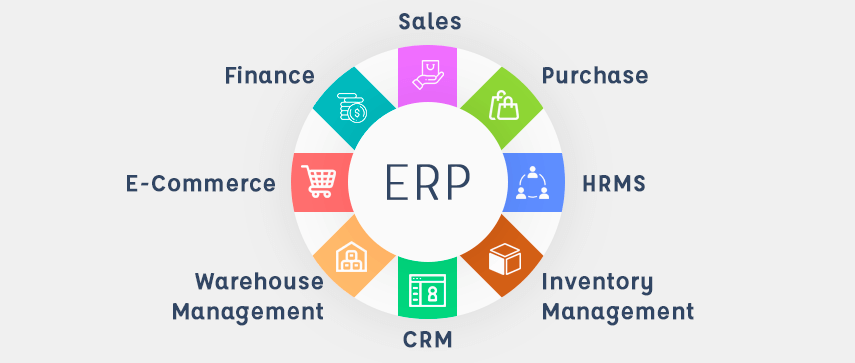 An effective WMS improves the inventory accuracy to minimize the errors. It will help you best manage the supply chain. Look for details on products, transactions, inventory audits for regular updates on everything going on in the warehouse.
Further, it will be of great benefit if your new WMS model is compatible with the Enterprise resource planning system.
Integrated applications are effective for business as you can automate the different human resource functions and office technology services.
While looking for cost do consider the functionality, scalability, flexibility of solutions besides lower upfront cost. Do not compromise on the productivity and ease of use, which saves both cost and time in the long run.
Conclusion
Logistic warehousing is vital for business as you can better streamline your supply chain, improve success and profitability. There are certain features to consider to find the perfect warehouse management system for your logistics business.
As you can see, there are several benefits of implementing the effective warehouse management process. You can earn not only high profits but also ensure efficient routing, labor allocation, decreased space and time. To choose the one that best fits the unique business demands you may consider and thoroughly research about the ROI and overall costs.
If you have any further queries on warehouse management systems, you can reach us. Our dedicated team of experts will help you end with right WMS for your company within your budget.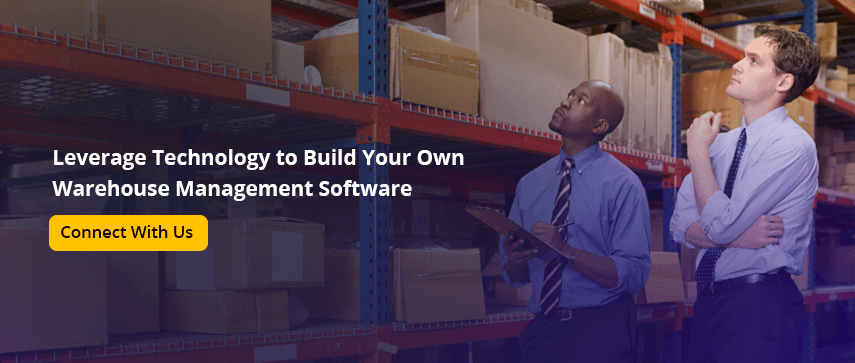 Author's Bio

Nitin Lahoti is the Co-Founder and Director at Mobisoft Infotech. He has 15 years of experience in Design, Business Development and Startups. His expertise is in Product Ideation, UX/UI design, Startup consulting and mentoring. He prefers business readings and loves traveling.