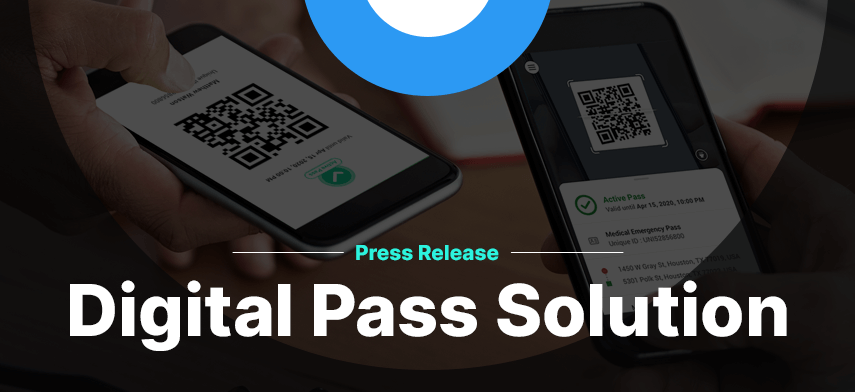 Mobisoft Infotech Launched An E-pass Solution To Regulate And Control The Vehicle Movement During COVID-19
Adopting an e-pass solution can help authorities to control and monitor the movements in the city during an emergency like COVID-19
USA, May 8, 2020: Mobisoft Infotech, a Houston, Texas-based digital product development company, has launched an e-pass platform to make it easier for citizens living, working, and visiting certain regions during the lockdown. This platform will also allow all the essential service providers to continue their distribution and transportation services amid any situation. It is an ideal solution that enables the seamless movement in the city.
"In today's uncertain time, where people have to remain indoors, technology can play an essential role in serving the nation. Hospitals, clinics, banks, ATMs, government and a few private offices have to remain open to continue their services. But usually, people working in these organizations face problems while performing their duties – to justify their movement to police administration. Enabling a digital pass system for all can reduce this burden and officials can regulate the movement of people and vehicles." – said Nitin Lahoti, Co-founder of Mobisoft Infotech.
The e-pass solution is offered as a branded platform to the city authorities and communities to automate the digital pass requests and approval process. Through a mobile app, one can get permission digitally directly from officials, while eliminating the need of visiting government officials in-person.
Organizations working to provide essential services can get the digital pass from officials through a mobile app and continue their services. They need to fill up the application form using a mobile app or through a website. Then, officials can validate the request and grant the pass digitally. An e-pass consisting of essential information will be issued to the authorized entity. By scanning the QR code, field officers can validate the digital pass and allow them to continue their services. A comprehensive web console and dashboard are provided to the authorities to monitor the digital pass platform.
Suitable for all sizes, a digital pass solution is developed with a minimalistic approach, keeping in mind to make the process of registration and navigation easy for the users. Organizations can customize the digital pass solution with their own branding and integrate the features based on the specific needs of the users. Furthermore, it is safeguarded with the latest innovations to protect the user data and save it for future purposes.
About Mobisoft
Mobisoft Infotech aims to deliver value and sustainable growth to enterprises with comprehensive digital transformation solutions with the key focus on transportation and logistics, on-demand, and healthcare. For more information about Mobisoft, Click here.