Mobisoft is exhibiting at the 2018 HIMSS Conference in Las Vegas from Mar 5-9.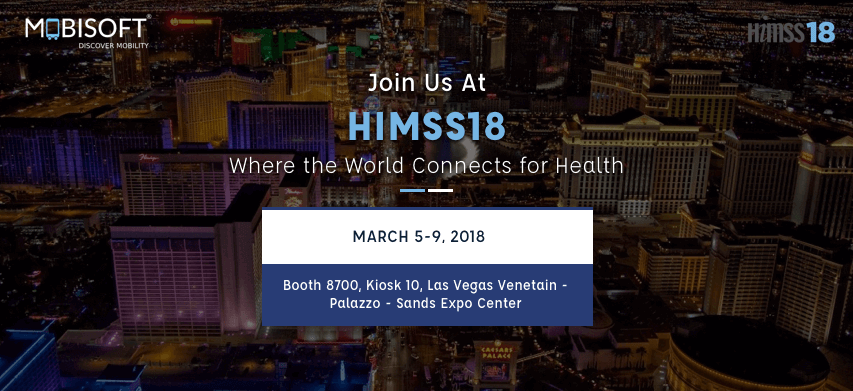 The digital healthcare revolution is reshaping the entire healthcare IT landscape. From driving patient engagement via smartphone apps to better care coordination to leveraging data for proactive diagnosis and treatment, today's forward-thinking healthcare providers and startups are investing heavily in digital health solutions.
Join us at HIMSS18 – The leading health information and technology conference, to learn how Mobisoft can be the ideal technology partner to build digital healthcare solutions that drive both patient and business outcomes.
When: March 5-9, 2018
Where to find us: Booth 8700 at the Venetian – Palazzo – Sands Expo Center in Las Vegas
Experience and explore our digital health solutions live at HIMSS.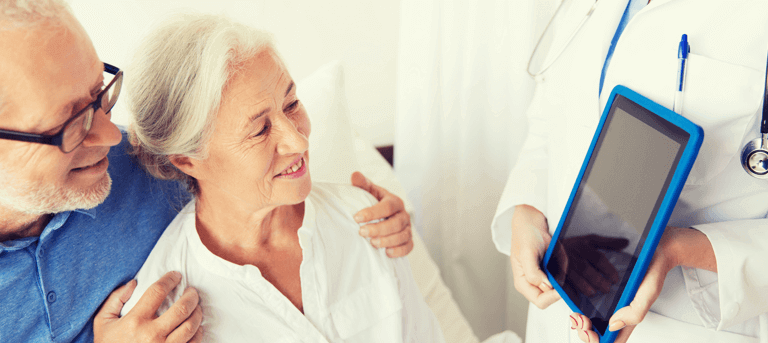 Patient Engagement Solutions
Custom mobility solutions that engage patients in their care programs, make them proactive in their treatment and enable providers to deliver better health outcomes.
EHR Integrations
Learn how we can execute cost-effective and time-saving EHR integrations for Epic and Cerner using Redox Engine and FHIR. We can identify the appropriate data models to launch services with MVP approach.
Telehealth Solutions
Explore our successful telehealth solutions that seamlessly connect healthcare providers with patients ( MyHouseCall ), empower employees to avail better health care plans with employer and provider partnerships and a lot more.
Care Management Solutions
Learn more about how we have built mobile care coordination platforms like Seremedi's Carescriptions that connects patients to their care teams during the most critical points of care.
Healthcare Analytics
We are firm believers in the increasingly important role of data in healthcare. Know more about how we leverage data to build platforms like TxEDO that helps clinicians with better pharma/drug resources related analytics which leads to enhanced patient education.
Digital Healthcare Startup Enablement
We will share some really interesting digital healthcare startup collaboration success stories like Khushi Baby where we worked closely with their team to build and scale a novel NFC based wearable healthcare solution that has went on win several accolades like the first prize winner of the recently organized Johnson & Johnson GenH Challenge.
Schedule a meeting with our experts at HIMSS18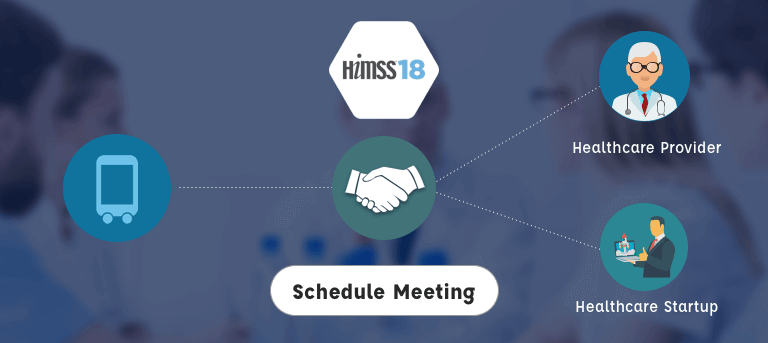 Our healthcare technology A-Team will be showcasing Mobisoft's deep expertise in building custom healthcare IT solutions for both budding startups and traditional healthcare providers at the mega health IT conference.
We invite you to fill in this form or send us an appointment request at business@mobisoftinfotech.com to set up a one-on-one meeting at HIMSS18 with our experts at booth 8700, Venetian- Palazzo – Sands Expo Center in Las Vegas to learn more on how Mobisoft can be the ideal digital healthcare technology partner.
Author's Bio

Shailendra Sinhasane (Shail) is the co-founder and CEO of Mobisoft Infotech. He has been focused on cloud solutions, mobile strategy, cross-platform development, IoT innovations and advising healthcare startups in building scalable products.