In today's data-driven age, companies never fail to grab a single market opportunity to make the business processes better, smarter and more efficient. Data science acts as the fuel behind this rising tide. Thanks to Artificial Intelligence and Machine Learning, companies can now touch the peak of efficiency in data analysis that leaves a great impact on their entire businesses.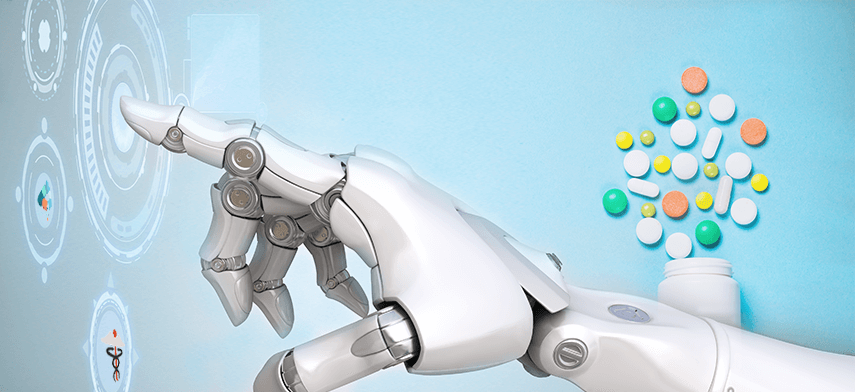 The way industries are adopting AI and machine learning, it will eventually drive remarkable growth in the coming years. Research says the AI market will reach $89.8 Billion in Annual Worldwide Revenue by 2025.
The pharmaceutical industry is not an exception in this scenario. The impact of Artificial Intelligence in the pharmaceutical industry is undeniable. Many pharma companies throughout the world have already started leveraging AI in their business. Various factors are responsible for the advancement of this cutting-edge technology in the pharmaceutical industry and it has a promising future ahead. Today's post will discuss everything about this.
But before diving into the discussion on the application, impact and future of AI in Pharma, let's talk about the current scenario in this industry where not all companies are using AI and machine learning.
Current Scenario In Pharmaceutical Industry
In a broad sense, Artificial Intelligence is involved with computer systems performing tasks that usually need human intelligence. It can be amazingly useful in managing data and presenting results that promote better decision making and help saving human effort, cost and time. However, many companies using traditional methods to run their healthcare business are yet to adopt this technology. But what they are not understanding is without using Artificial Intelligence, a pharma industry can be affected in various ways:
Medical information collection and processing can be slowed down

Unavailability of data and medical records

Costly and time-consuming drug discovery and R&D process
Therefore application AI with machine learning is highly necessary for making all the healthcare-related processes seamless, cost-effective, efficient and hassle-free.
Let's have a look at the major applications of AI and machine learning in the pharmaceutical industry.
Applications of Machine Learning in the Pharmaceutical industry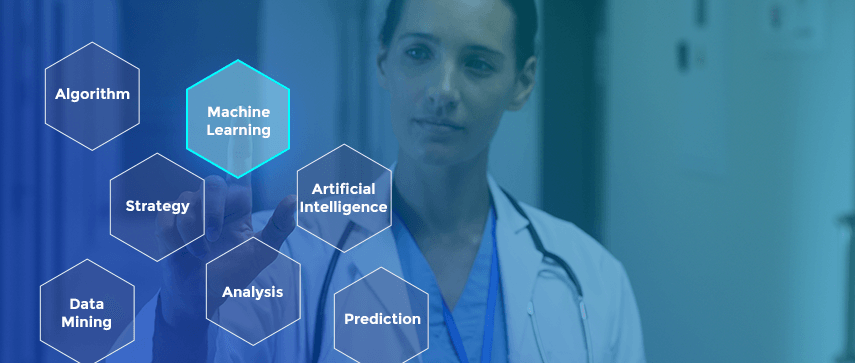 Being a part of AI, Machine learning helps an algorithm or a computer program learn a task and perform without having any explicit programming instruction. It mainly gives importance to the development of those computer programs which can access data and utilize it to learn independently. If everything is properly examined and the code is applied accordingly, the system can perform independently.
In the pharmaceutical industry, the application of machine learning has made the clinical and healthcare process more efficient and seamless. It has opened new doors in this industry. Here are the top six applications of machine learning in the pharma industry:
Improvement in Diagnosis Process
By applying machine learning in the pharmaceutical industry, doctors can access to massive amounts of patients' data easily and thus diagnose and treat better. Renowned medical centers around the world are leveraging this technology to maintain electronic medical records. Doctors use the records to understand how particular genetic features can leave an impact on a patient's health or how a new drug can improve that patient's health. They can also have a clear idea of the diseases and suggest the most effective treatment. These electronic health records save time and cost.
Advancement in Clinical Trial Research
The process of clinical trial research is no more risky job for discovering any drugs.
With machine learning, healthcare organizations can take out relevant EMR details to go though physician notes. The details collected can later be utilized to find out the right patients for the trial procedure. Even during the procedure, predicting patient churn is possible. People can convey the necessary information through smartphones and other wearable devices without putting much effort. This way capturing pertinent information from patients has become swift and easy. Even for patients sharing their data for clinical trial processes is now just a click away. Also, the data collected is contextual, error-free and excellent-quality.
Innovation in Drug Discovery
Machine learning improves various stages of the drug discovery procedure:
In the early stage of drug discovery, be it a preliminary screening of medicinal compounds, or prediction of success rate based on a biological factor, machine learning has huge potential for various uses
During the process, where various biomedical information is generated, identifying new patterns in that information can be easily done by machine learning.
In a nutshell, all kinds of data can be analyzed using machine learning and later utilized to create unconventional solutions for medicine discovery.
Betterment in Patient Care
Gone are the days when keeping track of patients' data and monitoring it while taking real-time decisions used to be difficult. With machine learning, managing huge amounts of data and finding possible treatments for different symptoms have become easier than ever. The system predicts in real-time with the information such as a patient's test results, charts, and their metrics, and suggests possible treatment for critical care. In other words, with machine learning, it is possible to forecast actionable interventions with the use of the details from medical records and make healthcare better.

Revolution in Pharmaceutical R&D
World's reputed pharma companies are choosing machine learning to streamline the medicine discovery process. The machines that are skillful at recognizing patterns can look over massive information to solve the complicated biological networks. This, in succession, can aid in the recognition of medicines possibly to work in provided patient populations, while directing pharma companies to avoid the medicines that have the potential to be failed.
Better Accuracy in Epidemic Prediction
Machine learning technology is also being used to monitor and forecast epidemic outbreaks throughout the globe, based on information accumulated from the web, social platforms, satellites, and other popular sources. For example, according to research, the "Malaria Outbreak Prediction Model using Machine Learning" acts as an early warning tool to predict the possible outbreaks of malaria, make people aware and encourage the healthcare providers to make better decisions faster and quicker.
This application of machine learning is useful, especially for those countries that often lack proper medical infrastructure, enough knowledge about diseases and easy access to the right treatment.
Applications of AI in Pharma and Healthcare Industry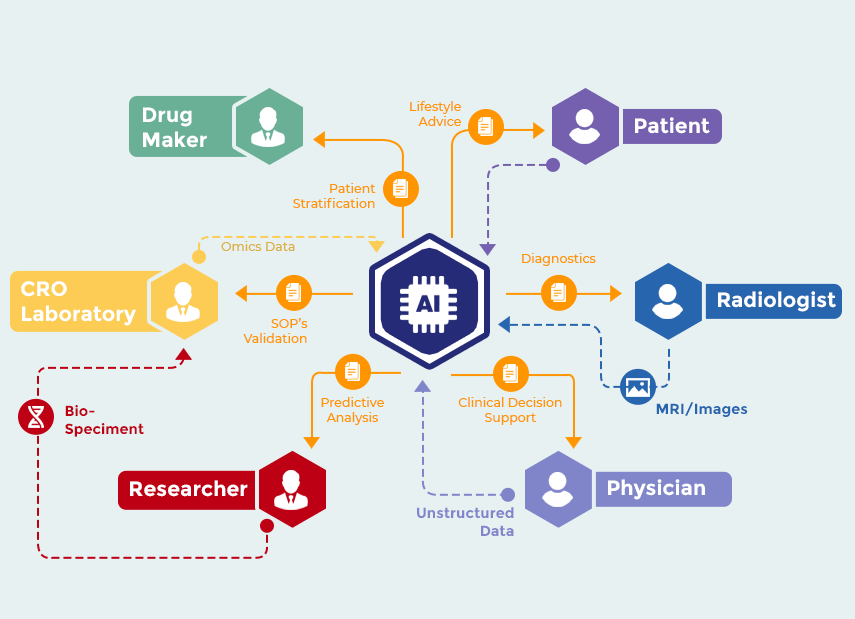 Artificial Intelligence has a positive impact on the entire pharmaceutical industry. The industry is trying to follow new innovative ways to use this smart technology to make everything streamlined.
There are various ways AI can be applied in the pharma and healthcare industry. Let's talk about its top 7 applications.
1
Conducting Repetitive tasks
With AI, doing data entry, analyzing medical test reports, and performing other tasks that seem mundane and time0consuming, can be done repetitively in a faster and swifter way. As a result, doctors and additional healthcare providers can have more time to focus on other urgent and complex jobs and interact with patients in a better way.
2
Managing Data
Undoubtedly, one of the most important parts of healthcare is collecting and analyzing data, such as test reports and past medical records. With Artificial Intelligence, data management in the healthcare sector has become a hassle-free process. Al the data can be collected, stored, reformatted and traced in assistance with digital automation in a fast and consistent way.
3
Analyzing Healthcare Systems
Artificial Intelligence analyzes the healthcare systems properly and helps healthcare providers make the best decisions to keep the system organized and make the patient care better. The invoice generation process can be digital. Also, some organizations sift through the medical records to highlight errors in treatments and inefficiency in the workflow. As a result, the entire healthcare system can avoid patient hospitalizations that are simply not needed.
4
Leveraging the Advantages of Natural-language processing
Being an important component of Artificial Intelligence, natural language processing is the capability of a computer program to comprehend human speech. In the healthcare industry, with natural language processing, a massive amount of electronic medical records can be analyzed. Additionally, the right steps to evaluate and handle patients with multiple diseases can be taken.
5
Making Medical Consultation Process Digital
There are a few AI-based apps that are specially designed to give medical consultation based on the details of a patient's illness symptoms and past medical records. Users can add their symptoms in the app. Then the app can suggest recommended action after going through the user's medical history. These apps are minimizing the overall rate of misdiagnosis.
6
Maximizing the Benefits of Digital Nurses
Digital or virtual nurses follow up with the patients between doctor appointments. It is a great technological advancement of AI that can minimize unneeded hospital visits. Eventually, it reduces the load on health professionals and saves the industry quite a lot of money.
7
Managing Medications
Some AI-based apps monitor the usage of drugs by a patient in real-time. These apps use a webcam to autonomously make sure whether the patients are taking medicines according to their prescription or not. It helps patients manage their health conditions. Patients with serious health conditions and those who often fail to follow doctor advice can get maximum benefits from such apps.
4 Ways to Adopt AI by Pharmaceutical Industry
To make the healthcare process efficient and automated, improve R&D success, and discover new drugs innovative treatment solutions are needed. Thanks to Artificial Intelligence, it is possible to do that.
To adopt AI in pharma, there are mainly 4 ways you can follow:
Collaborate with companies specialized in AI-driven medicine discovery to get maximum benefits from expert assistance, advanced tools, and experience.

Partner with academia to embrace AI and make the pharma industry grow

Develop the expertise of the internal team and provide the required resources to your employees

Opt for open science projects to adopt aI for discovering new drugs.
The Future of AI in the Pharmaceutical Industry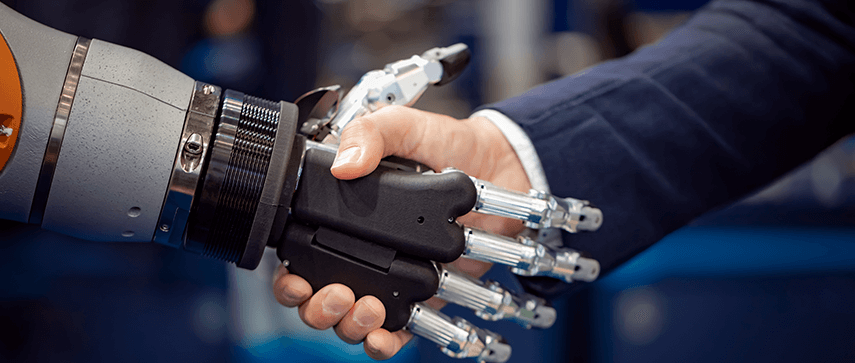 Artificial Intelligence plays an important role in the pharmaceutical industry and the coming years there is simply no sign of the adoption of this cutting-edge technology slowing down. From making healthcare process automated to help in drug discovery, AI with machine learning can bring revolution in this industry. More companies should start adopting this technology to make R&D approaches and patient care better.
Wrapping it up,
There is simply no limit on how well Artificial Intelligence with its important components can revolutionize the pharmaceutical and healthcare industry. With a promising future, Artificial Intelligence is here to rule. So, if you want to explore new opportunities to discover drugs, make the treatment procedures more effective, keep the R&D process organized while reducing risks and saving cost, embrace AI. Take efficient decisions for patient care while making your industry grow.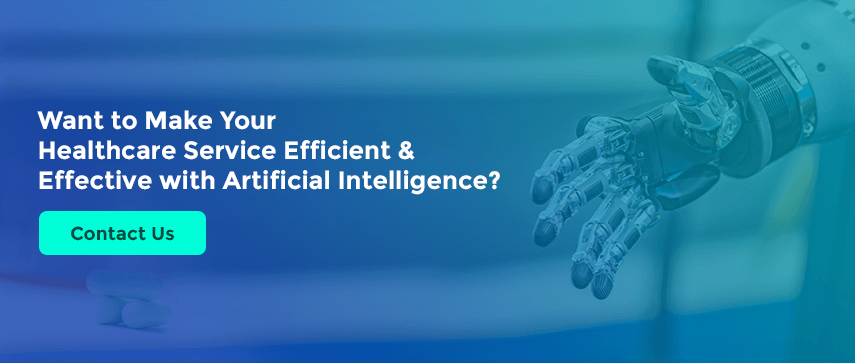 Author's Bio

Shailendra Sinhasane (Shail) is the co-founder and CEO of Mobisoft Infotech. He has been focused on cloud solutions, mobile strategy, cross-platform development, IoT innovations and advising healthcare startups in building scalable products.