Most warehouses around the world have been considering automation for quite some time. The growth of eCommerce and same-day deliveries meant streamlining warehouse operations for more efficiency. However, the COVID-19 pandemic caused immense disruptions for businesses in every sector.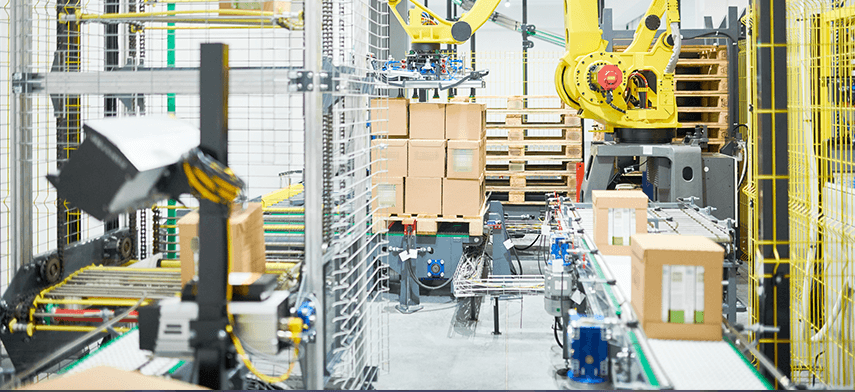 Businesses were struggling to manage their warehouse operations due to physical distancing and lack of staff. Warehouses had to stock more goods to meet increased customer demand thereof. Managers struggled to meet delivery dates, as shipments experienced delays.
Traditional warehouses on a paper-and-pen process were hit the most as they had no centralized system to stay on track. They were also dealing with restricted floor space as goods kept lining up.
The coronavirus pandemic showed us the need for a reliable automated warehousing system. Big players like Amazon are using robotic pickups and high-scale smart warehousing systems that shield the storm and stay above waters.
However, robots and autonomous vehicles are not the primary requirements to improve your order to delivery experience for your business. A simple warehouse management system with digital scanning solutions can achieve half the task in a minimal amount of time.
Digitization Streamlining Warehouse Management Services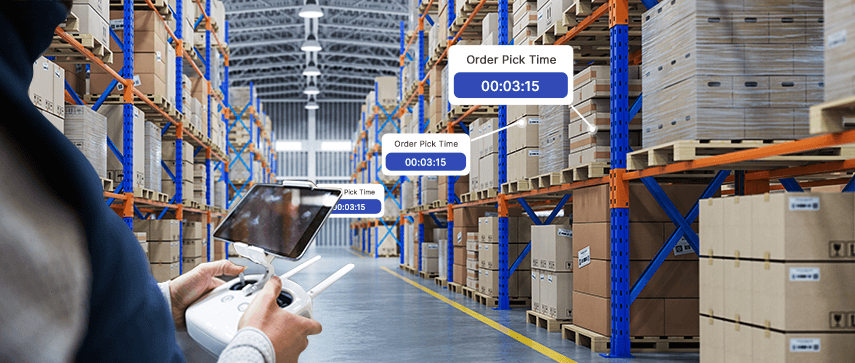 Benefits of Automated Warehousing System
How can automating the warehouse operations streamline your business? Here is a look at the benefits of an automated warehousing system enhancing warehousing services:
1
Speed up warehouse processes
Customers now want their products to be delivered on the same day. However, most warehouses waste 50% of total picking time by walking the isles. An online warehouse management system or software can help expedite your operations to a great extent. You can reduce packaging and picking time while ensuring better mobility for your employees. As a result, you can receive and ship goods efficiently for every order.
2
Accurate inventory counts
Most businesses now use an omnichannel sales approach. Without access to real-time visibility into your stock can take a toll on customer experiences. Digital scanning solutions paired with a warehouse management app can help improve accuracy. Barcode scanning and other scanning solutions can automate the entire data-entry process. An automated warehouse supply chain management system can also reduce human errors. Syncing your warehouse stock combined with the online and physical store for real-time synchronization prevents products from going "out of stock" due to improper inventory counts.
3
Mobile staff
Warehouse employees are tied to desktops for most of the day. Automated warehousing systems can reduce walking time by helping your staff find products quickly without having to sit on their desktops and computers for locating inventories. Using mobile warehouse automation apps that increase warehouse mobility enhances employees to access all data on smartphones and assists in selecting the right product.
4
More floor space
Warehouses had to stock up on goods even with limited floor space as the COVID-19 pandemic spread globally. One of the reasons for running out of space is a slow order to delivery time. The inventories stocked up for days in warehouses increase the cost of services. Automation can streamline operations and accelerate the delivery process. Therefore, businesses need not invest in buying more space and they are at liberty to utilize the warehouse capacity according to the requirements.
Challenges Faced by Automated Warehousing System
Lack of physical checks

Drones, sensors, and mobiles can reduce the need for human intervention, but some warehouses may altogether stop conducting manual inventory checks. This can disrupt customer satisfaction as shipment may involve non-conforming goods.

Insecure systems

Automating your warehouse brings the need for optimum security. Your system can be open to hackers or miscreants. Protecting data is another vital aspect of supply chain management security. Using firewalls, VPNs, and other security measures is necessary to keep your data safe and protected.

Cost

Automation involves a significant investment, especially for businesses using disparate systems and apps. Businesses have to invest in integration or write the solutions from scratch. The investment can run up to thousands of dollars. However, the returns from the investment are noteworthy.

Technological snags

Running your warehouse operations through digital solutions increases dependency on technology. Your operations can take a hit in case of power cuts or natural disasters. Plus, your hardware can also experience several unnecessary malfunctions.
Automating Warehouse Management to Boost Business Efficiency
Automation can improve your business efficiency and provide a range of perks. Let's understand how you can better manage your warehouse operations using automation.
98% on-time shipments

Consumers today are not ready to tolerate shipping delays. You must deliver your goods within the promised time to win customer satisfaction. Automation can help you deliver on-time more than 98 times out of 100 orders. Warehouses are using scanning tools and automated data entry to complete on-time delivery.

More productivity

Warehouses are handling an ever-growing volume in inventory. The inventory volume received another boost during COVID-19 as sourcing became a challenge. Warehouses depended on robots and conveyor belts for moving products and getting them ready for shipping. This turned out to be a great boon to continue business operations for warehouses as people were self-quarantining due to the pandemic.

Real-time inventory management

Centralizing your inventory management is a way to business success. RFID, sensors, bar scanners, and other technologies can help to track inventory in real-time. You can sync your stock between your warehouse, retail stores, and eCommerce platforms. Sales get reflected on your inventory count and get auto-adjusted, whether it comes from your physical store or online platform. Thus, customers receive a better experience as products are always stocked, and businesses can reduce costs and increases productivity.

Perfect order rates

A perfect order rate is a measure to assess the efficiency with which a warehouse processes orders. Automated warehousing systems can go a long way to ensure you achieve perfect order rates. Businesses can tie warehouse automation with IoT sensors, automated data entry, auto-order processing, and more. By adopting a warehouse management app businesses can improve order picking accuracy by 99.84%, reduce dock-to-stock cycle time to less than 2 hours, and achieve internal order cycle times of less than 3.8 hours. Plus, shipping can be done within one day of receiving orders without fail.

Low labor costs

Labor charges can account for up to 70% of a business's warehousing budget. Additionally, the hourly wages are increasing each year. Automation can reduce the need for manual labor to a great extent. Employees are not required to record data manually. These help in lowering the labor costs by 36% as compared to the average warehouse with 100 employees who incur USD 3.5 million every year for labor expenses.
Digital Scanning Solutions Aiding in Warehouse Management Automation
Mobisoft is your ideal partner to walk the path of warehouse digitization. We have the right digital scanning solutions to help in automating your operations without investing in separate scanning tools.
Scan codes with a smartphone

Mobisoft's digital scanning solutions don't require additional hardware for managing operations. You can convert your smartphone into a barcode and QR code scanner. Businesses can also use other devices like cameras to read codes efficiently.

Collect data seamlessly

Our digital scanning solutions provide you the data to improve your supply chain management. You can automate your data collection process completely. Mobisoft allows you to capture inventory movement data, enables real-time inventory management, and reduces costs. Thus, enabling complete visibility into your operations, including staff, and resources.

Our scanning tools can help in digitizing your warehouse and lay the grounds for optimum automation. Let's explore a few advanced features of our digital scanning solutions:

Scan multiple codes

You can use a single device to scan countless codes from your inventory. Additionally, our solution works perfectly towards damaged or torn codes. You can recognize and register a range of information without any manual intervention to speed up your processes. Moreover, you can use our scanners even in low-light conditions.

Quick response

Mobisoft collects data in less than a minute and provides an instant response to your staff. You can scan your products horizontally or vertically with these digital scanning tools due to their flexibility and agility. Mobisoft scanners support wide angles and allow you to experiment for the best capture.

Reduce human errors

Our digital scanners reduce the error count for operations. They are lines of code that can work tirelessly without taking a break. Mobisoft's digital scanning solutions recognize all human errors that can lead to fulfillment issues. Thus, improving data accuracy and a better understanding of inventory volume.

Scan receipts and IDs

Mobisoft can empower any smart device to scan IDs. You can use your mobile to authenticate the identification of staff, customers, or team members. Our digital scanners come with optical character recognition (OCR) features. You can scan any alphanumeric code and store data automatically with accurate results.

Improve warehouse efficiency

Automation always leads to more efficiency. Using automation and digital scanning can boost productivity and cut excessive inventory wastage. You can track or find any goods accurately without having to locate them. The data collected by Mobisoft scanners can help you establish transparency and accountability. You will be able to fulfill orders accurately within delivery dates. Moreover, you can add specific handling directions for sensitive goods. The same process can also help you achieve compliance.

Provide excellent customer service

Real-time visibility into inventory and on-time shipments add up to increase customer satisfaction. Our scanning tools let you keep your customers in the loop and provide constant shipping updates. Everything ties together to help you provide unmatched customer experiences.
Final Thoughts
An automated warehousing system is the need of the hour. You can't expect to stay in business unless you digitally transform your storage and logistics. Always work with a reliable partner to help you digitize your warehouse for maximum efficiency. Be sure to implement the best practices to reduce labor costs, speed up delivery, and improve overall efficiency. Mobisoft can help you transform digitally with digital scanning solutions customized according to your requirements.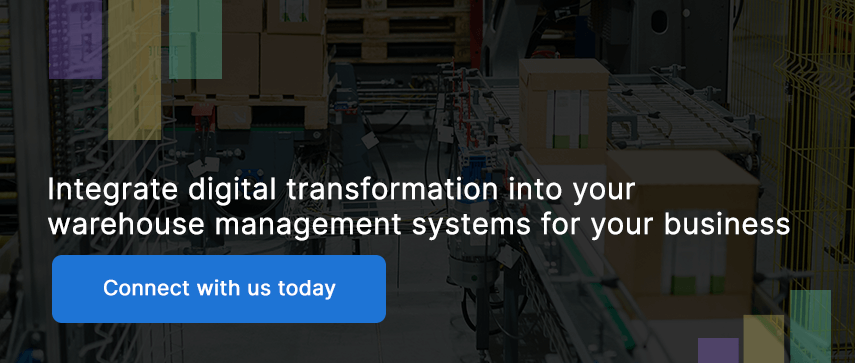 Author's Bio

Nitin Lahoti is the Co-Founder and Director at Mobisoft Infotech. He has 15 years of experience in Design, Business Development and Startups. His expertise is in Product Ideation, UX/UI design, Startup consulting and mentoring. He prefers business readings and loves traveling.