Technology has evolved over the years, a century ago, it was the machines, industrialization, and factories. Then came the internet, about three decades back, and it completely transformed our lives. Before this, did you ever imagine being able to connect on a real-time video call with a relative staying seven seas across the world? Or did you ever think that now with a few buttons you could call yourself a chauffeur at any time in the night? Today, practically you can get grocery, medicines, laundry, food – anything under the earth with a few touch points on a small screen – these are on-demand services.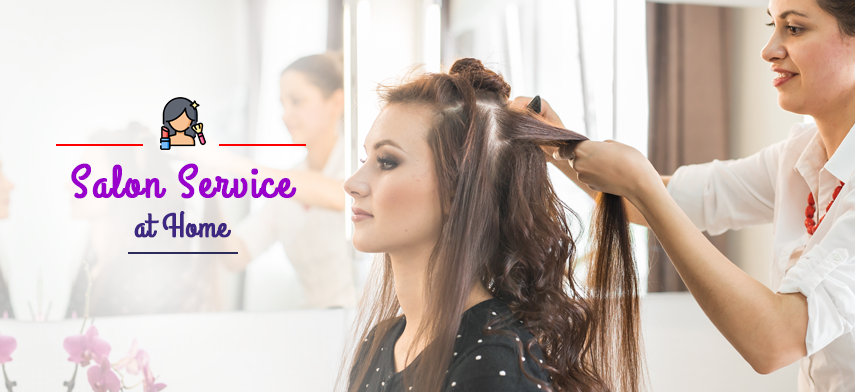 Just like human life has evolved over time, on-demand services to have evolved drastically. The concept is now not just limited to a handful of industries. Many industries and professions have taken to this model to further their own growth and provide better service to their customers. One among them, and probably one that is better placed to thrive on this model than the others, is the salon and beauty services industry.
Emergence of the Beauty On-demand Concept
The beauty industry has rarely been short of customers and the interest is only picking up in this millennium. It wouldn't be an exaggeration to say that the generation of today is perhaps even more interested in physical appearance and presentability than its predecessors.

The primary reason why on-demand services have become such a vogue is that people are trying to make routine activities quick and time efficient. On-demand taxi services came up to save people the time and troubles of waiting in line for a cab. On-demand food delivery services gained prominence because they saved the travelling time to and from the restaurant as well as the time spent waiting for a table. Similarly, the idea of a beauty service at home has come into being for the purpose of minimizing the time spent by customers for availing beauty services.
The Reason Behind the Exorbitant Demand for 'at Home Beauty Services
In the US, approximately 28% of all hairdressers, cosmetologists and stylists are already working as independent contractors in the beauty industry that is worth nearly $46 billion! The beauty industry thus presents an ideal environment for on-demand services to thrive. The situation is no different in other parts of the world as well. Thus, there has been a major spike in demand for beauty salon service at home and it looks likely that the on-demand model is here to stay in this sector.

Undoubtedly the major reason for the newfound demand for beauty on-demand services is the time efficiency that such a service offers. Customers can avail of the salon service at home without wasting any time traveling. The beautician would visit the customer's location and provide the service just like he/she would at a regular salon.

Booking an appointment at a salon is often a hassled process too. Firstly, it isn't a 2-minute job as it may seem to you. You may not get the appointment at your preferred time and would have to tweak your schedule to accommodate it. And if your schedule is too cramped to make room for the appointment, as is often the case, you would have to postpone the appointment or allocate your very limited leisure time for the purpose. And both these options are not ones that you would accept with glee, are they?
Besides, during peak hours at the salon, you would usually find yourself twiddling your thumbs or playing games on your phone in the waiting area. The waiting time may run up to an hour or maybe even more!

On-demand salons provide most, if not all, the services that you could avail of at a regular salon. Manicures, pedicures, massages, professional makeup services, beauty treatments; you name it and they have it! So the customers are basically not missing out on a service if they prepare to avail of it at home. Customers are also often unaware of better deals available at other salons. With an on-demand service marketplace, customers can check for best offers and hire the corresponding service provider.

Lastly, on-demand salons also provide a lot of benefits to beauty professionals. Freelancers often suffer from the effects of 'idle time' during their productive working hours. With the on-demand model, they could get more bookings and add a substantial amount to their income. Full-time professionals could also enlist themselves with an app for providing beauty service at home and make some extra income over and above their primary income.
With all these factors working in its favor, it should come as no surprise that the demand for beauty service at home has skyrocketed.

10 On-demand Beauty Service Startups in India That Have Made It Big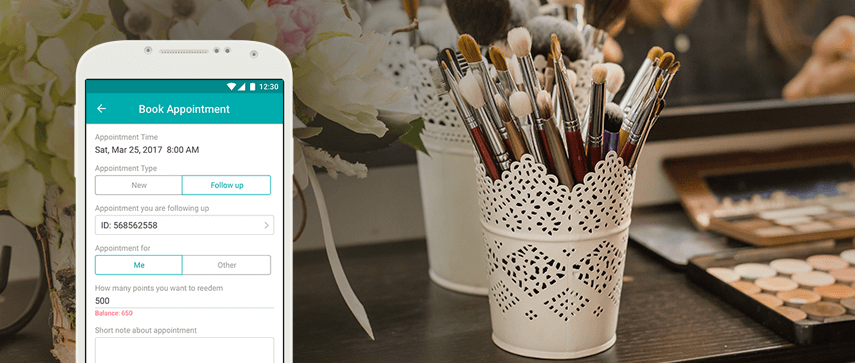 The global beauty services market has an estimated value of $250 billion while in India the market has an estimated value of Rs. 74,700 crore (approximately $10.5 billion) by retail sales value. To add to it, the market is expanding at a year-on-year rate of 13%. This has led to a proliferation of on-demand startups in the beauty sector in India. Of the many startups that have jumped on the bandwagon, the following have made it big.

Vyomo:
Vyomo is a mobile AI platform which renders two-way services, for clients and beauty salons. For the salons and spas, they have an advanced SAAS (software as a service) based end-to-end salon management software that covers almost everything from increased traffic, CRM, ERP, performance management, booking management, EPOS to social media. For the customers, they have an on-the-go search, book, pay, and rate platform in place. The potential of this startup, along with its ultra-modern technological backbone, has helped it land $17.3 million in 4 rounds of funding!

GetLook:
GetLook, based out of Mumbai, was founded by a couple of IIT Kharagpur graduates. It currently offers its services in Mumbai, Pune, Delhi-NCR, Bangalore, Hyderabad, and Lucknow. The company has a solid 4.5/5 star rating on Play Store on the basis of 15000+ reviews which speaks volumes about its popularity and quality of service.
BigStylist:
Founded by IIT Kharagpur alumni, BigStylist is one of the biggest on-demand service apps in the beauty industry in India. Currently operational in Mumbai, Navi Mumbai, and Pune, BigStylist is essentially a marketplace which connects customers to certified beauty professionals. This startup has raised a funding of close to $2 million from Info Edge and 99acres.

Belita:
It is a startup which provides on-demand beauty service at home to its clients. The startup has a large number of experienced professionals associated with it and has made its mark in this sector. Belita was acquired in 2016 by Enrich Salon, a Mumbai-based salon chain that has recently ventured into the on-demand sphere.
VanityCube:
VanityCube is an on-demand wellness and beauty company. The company specializes in providing personalized beauty treatments to its patrons which makes it stand out from its peers. It is operational in the NCR region and has been acquired by one of India's biggest beauty and wellness companies, VLCC.
MyGlamm:
MyGlamm is an online marketplace for stylists, beauticians as well as nail and spa aestheticians for providing on-demand services at the customer's doorstep. The Glamm Team, which brought French L'Occitane spas, Warren Tricomi Salons, and the hugely popular ELLE Salons to India, has launched this startup to Mumbai and Pune. MYGlamm provides as many as 15,000 services to its clients and currently serves 600 customers every day through its 1800-member team of beauty professionals. The company had raised a whopping $11.3 million in funding from Brand Capital, Tano Capital, and L'Occitane en Provence.
StayGlad (AtHomeDiva):
StayGlad is yet another startup in the on-demand salon service at home sphere that was acquired by a big domestic company (Quikr) based on its potential and performance. The Bangalore-based company has a team of beauticians with a minimum of 5 years of experience.
Makeoverz:
Makeoverz is a Gurugram-based on-demand marketplace which provides information and booking facility for salons, spas, gyms, fitness studios, makeup artists, personal trainers, and dieticians. It allows its customers to rate their experience and provide feedback to the professionals. Apart from Gurugram, Makeoverz also provides service in Delhi, Noida, Greater Noida, Faridabad, and Ghaziabad.
HouseJoy:
HouseJoy is known for providing a collection of home maintenance and cleaning services. However, it also specializes in beauty and bridal makeup services; something that generates a lot of revenue for the company in Bengaluru, Delhi, and Mumbai. In December 2015, the startup raised a mind-numbing Rs.150 crore in its Series B funding round!
UrbanClap:
UrbanClap is popular for the range of on-demand personal and home care services it provides. Fitness and beauty together rank among the top 3 revenue-generating services for UrbanClap. Launched just in November 2014, the company has shown a lot of promise and growth; fuelled majorly by the $37 million it acquired in its first 2 rounds of funding.
How a Mobile App Could Galvanize Your On-demand Beauty Service Business?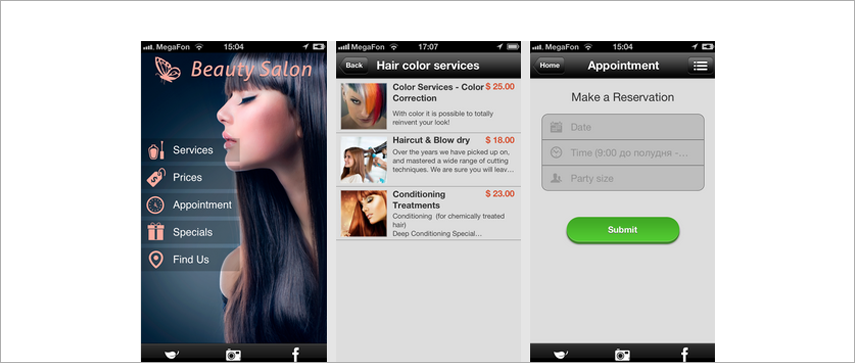 The beauty on-demand industry is witnessing fierce competition at present with the plethora of new startups springing up every day, the competition is expected to get even fiercer. To beat the competition, you need to develop a highly functional, easy to use, and technologically advanced mobile app. Such an app would allow you to perform important promotional activities through it and integrate vital functions within it and draw your target audience towards your business.

Attract Users
The success or failure of any on-demand service app is determined by its problem-solving ability, and the user-friendliness and attractiveness of its mobile app. The world has moved towards 'mobile-first' and it would be foolhardy to expect your business to succeed without a quality mobile app. A well-designed, well-performing, and well-promoted mobile app would attract customers towards you at a rapid rate

Manage Availability
Managing the appointments and availability of beauty professionals is easier done through a mobile app than otherwise. The users could check the availability of salons and beauticians within their radius and also the availability of their preferred beauticians and schedule their appointment accordingly. This feature is a key differentiator between traditional salons and on-demand beauty services.

Integrate Multiple Payment Options
Mobile apps give you the option of integrating multiple payment options and not just restrict yourself to cash and card payments. You could accept PayPal or even Bitcoin payments and offer a wider range of payment options to your customers.

Simplify Booking, Cancellations and Reschedules
Besides the booking hassles that have already been discussed, canceling and rescheduling appointments are also cumbersome tasks with traditional salons. These tasks are simplified on a mobile app.

Find Your First Customers By Offering Introductory Promo Codes
The biggest hurdle for any startup lies in acquiring its first customers. Usually, this would require substantial advertisement expenditure but on a mobile app, you could do it just by offering introductory promo codes. The initial discount rates could remain the same but advertisement expenses would be saved.

Retain Customers and Build a Solid Customer Base Through Loyalty Points
Loyalty programs play a key role in building a strong and loyal customer base for your company. Just put some loyalty points up for grabs on your app and you would likely witness repeat orders from your customers.

Provide Combo Offers
An app is a wonderful platform for mixing and matching different products and services and offering them as a combo. If you are considering the option of selling beauty products on your app along with the salon beauty salon service at home, you could even offer a product-service combo to your customers.

What the Future Holds for On-demand Beauty Services?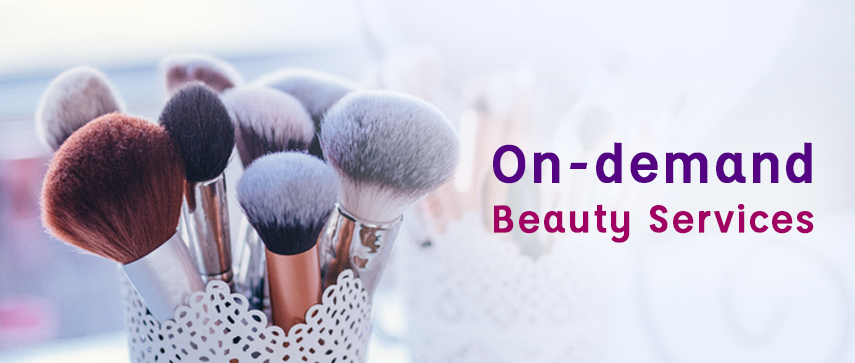 The success of on-demand apps across various industries tells us that the market and potential are massive for any on-demand service. Just take a look at what Uber and Airbnb managed to achieve in their sectors! When you take an attractive and much-in-demand commodity or service and make it instantly accessible for anyone, you will only achieve positive results. Beauty services are no exception to this rule.

Besides, the massive the valuation of the industry means that there is ample room for a plethora of on-demand beauty service providers to co-exist and succeed. As more and more businesses begin to infiltrate this market, its growth would pick up the pace and there will be a larger pie for everyone to share.

Recognizing the massive potential of beauty on-demand, the investors to haven't shied away from pumping in the money, as is evident from the initial funding received by the startups listed in this article. So new entrants would likely have the interest of multiple investors, provided they have the right product.

The beauty industry and the on-demand service concept are truly a match made in heaven and the future for on-demand beauty services would most likely be far better than its already fruitful present. The industry is only going to head in one direction – upwards!

A number of startups have already shown the way for the others to follow and have also proved how lucrative the on-demand beauty service industry is. However, the deal-breaker between competitors in this sector is going to be technology and the quality of mobile apps in particular.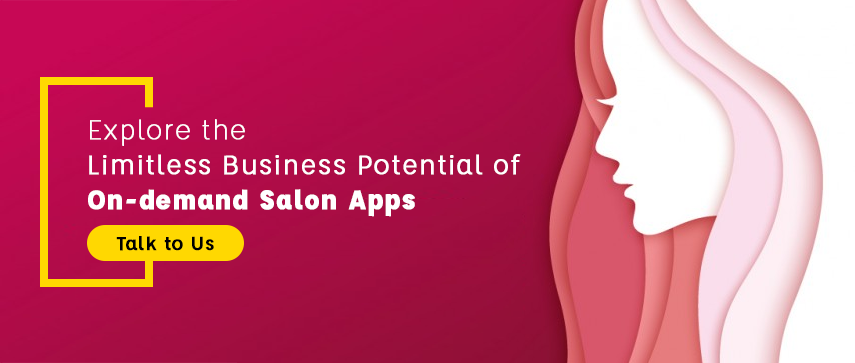 Author's Bio

Nitin Lahoti is the Co-Founder and Director at Mobisoft Infotech. He has 15 years of experience in Design, Business Development and Startups. His expertise is in Product Ideation, UX/UI design, Startup consulting and mentoring. He prefers business readings and loves traveling.