Imagine a company filled with employees who are free from all the worries related to security and inconvenience during their office commute! This has become possible now, thanks to the Employee Transportation Management System.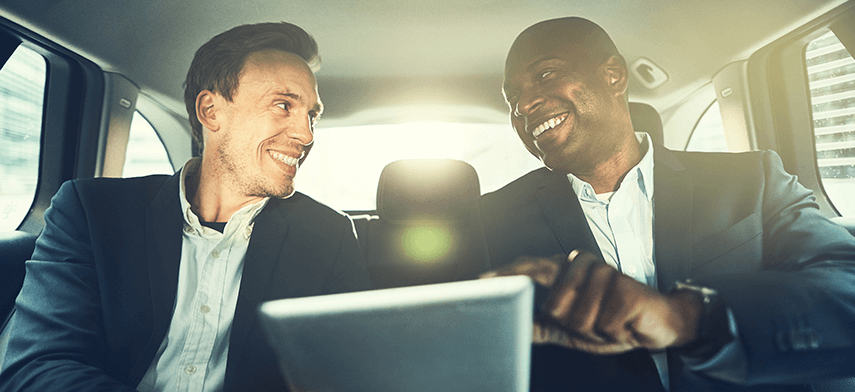 In metro cities, plenty of office goers work in dynamic shifts, meet clients, and project deadlines. Most of them waste a significant amount of time in finding public transport or waiting for their pickups during office commute. Standing in queues for a long time or having no clue of the arrival of pickups leads to their anxiety and worries. As the employees are the most important for every company to drive its growth, they should be worry-free during their office time. Only then their productivity will be improved.
Nowadays, some companies have understood the importance of their employees. Therefore they have started relying on Employee Transport Management Solution. Why?
Before answering this question, let's have a look at how people around the world commute for work and what sort of problems they are facing.
The Work Commute Scenario of People Around The World
There are various modes of commute popular among employees around the world, such as
Bus

Train

Auto rickshaw

Cab

Metrorail

Ferry

Personal vehicles
Even though flexible work schedules and work from home have been introduced in many companies to fix the commuting issues, the average commute time for the people work around the world has only increased in the last few years, thanks to the traffic congestion in most parts of the world.
According to research, which includes data on 1,360 cities in 38 countries, congestion is a global phenomenon. Drivers spent an average of 9% of their travel time driving at the speed of just 14.4 kph (8.9 mph) due to traffic congestion on the road, as found in the research.
Whether a person is driving a car or sitting in the passenger seat, traffic congestion affects that person, increasing his or her commute time.
In the US, one of the most developed countries in the world, one-way commute time is 26.1 minutes, and Indians spend 7% of their day to reach their offices.
Commute time is such a big issue that Europe rules workers must be compensated for their travel time to the office.
Commuting Crisis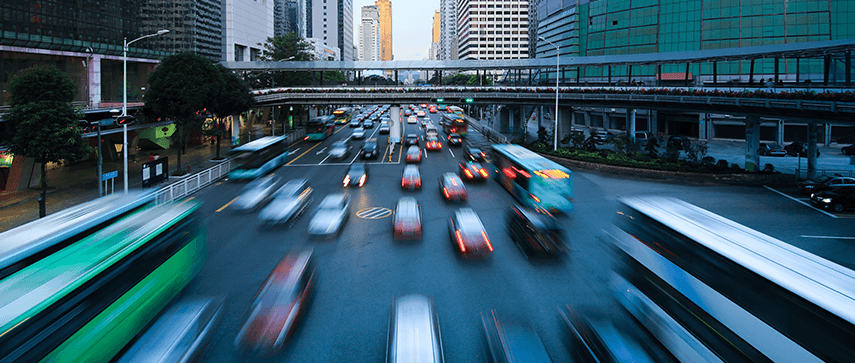 Commuting is not just the worst part of the day, and it also affects the health of employees.
Following are some ramifications of a long commute:
A long commute increases neck and back pain incidents

Even a 10 miles long commute can increase the blood pressure of your employees

Daily commutes of around 15 miles can make employees less physically active and prone to have obesity and unhealthy waist size

A long commute is linked with a higher level of subjective health complaints

A long commute increases exposure to harmful air pollution
Commute not only affects employees but also hampers your business. Here are some common consequences of long commutes:
1 Missed Workdays
It is proven in many studies that long commute hurts employees' health. So some of your employees may take sudden leaves owing to their ill-health due to the long commute. This can cause delayed project delivery.
2 Difficulty in Hiring
49% of employees want to work near homes, states a survey conducted by Clutch. It means you may face difficulty in hiring those good employees who need to commute long to reach your office.
3 High Attrition Rates
According to the Robert Half Survey, nearly one-quarter of workers left their jobs because of a bad commute. So if your employees are commuting long to reach the office, it can increase attrition rates in your organization.
4 Increased Error Rates
It is evident that employees are less likely to be focused after a long commute. So spending a long time to reach the office can increase the error rates of your employees.
5 Less Productivity
Long commutes cause stress in employees. And stressed employees cannot give their 100% to the tasks they are assigned to. What's more, absenteeism due to ill-health caused by long commutes can also reduce employees' productivity.
6 Revenue Loss
Long commutes cause ill-health, meaning employees will take more leaves. Even if they don't take leaves, long commutes can make them less productive. Consequently, there will be less work done.
So long commutes can eventually be the reason for revenue loss in your organization.
Commuting Opportunities
To say goodbye to these commuting crisis, advancement in transportation technologies have changed the way people go to work and come back home every day. From introducing connected and autonomous vehicles to offering ridesharing services, transportation technology has helped in boosting the development of daily transit. Furthermore, Employee Transportation Solution (ETS) has also started resolving employee transport problems to a particular extent and come out as an important office commute platform.
Why is ETS considered as the essential office commute platform? The answer lies in its features and benefits. Let's talk about that.
Employee Transport Management System: An Outlook
The ecosystem of the corporate transportation system is improving, thanks to Employee Transport Management Solution. To bring safety and convenience for employees in their commute, make them feel valued, and encourage them to commit to the companies they work for, many companies are choosing employee transportation solutions.
Different companies offer different services through this system. But the most common feature that every company's employee transportation system has – a seamless and worry-free commute for employees.

Basic Features of Employee Transport Management Solution
Route Navigation

In assistance with real-time GPS tracking navigating the exact locations and routes of all the vehicles is possible from anywhere at any time.

Notification Alerts

The corporate and employee transport service providers receive automated alerts if there is any unsafe driving or deviation of any vehicle from its regular route. Also, if there is any unscheduled halt or speed of a vehicle, the team gets alert and can take action if needed.

Fuel Level Monitor

Monitoring the fuel consumption of each vehicle is possible. If there is any change from the regular trend of fuel consumption, you will get alerts.

Mobile-based App

The app makes the process of tracking a vehicle, navigating routes, checking in-cab attendance, finding traffic conditions, monitoring trip progress, and more related to employee commute is easier for both the company and the employees.
Benefits of Employee Transport Management Solution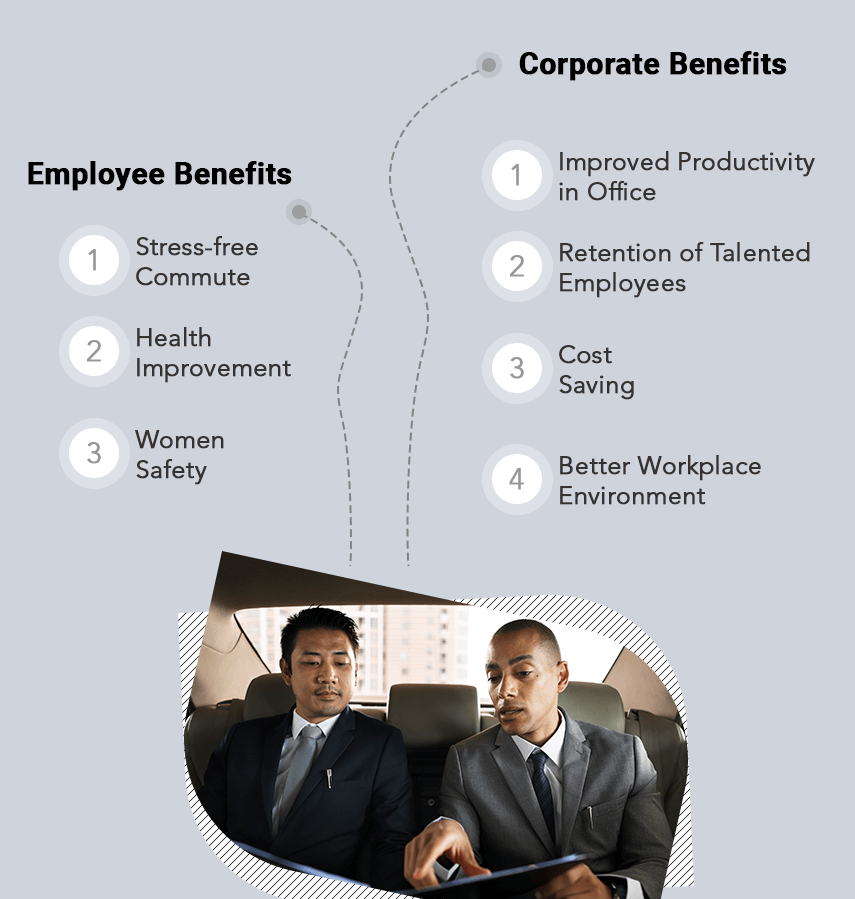 A comprehensive transportation solution is beneficial for,
The companies that offer this service to their employees, and

The employees who choose to avail of this service.
Employee Benefits:
Stress-free Commute

Relying on public transport or private vehicle for office commute causes a considerable loss of time for employees. It also takes a toll on their body and mind. Thanks to transportation services for employees, they can feel stress-free during their daily office rides.

Health Improvement

Various reports say that long commutes can cause health hazards for many people. Long commuting distance is linked with ill heart health, increased weight, and other signs of metabolic risk. Thanks to corporate commute solution, employees can cover long distances daily in a stress-free way. And less stress leads to improved health conditions.

Women Safety

According to a report, around 2 out of 3 women and girls face sexual harassment in public transport and roadsides. Therefore to encourage women to participate more in the workforce, companies need to make sure that they have safe access to commute. Thanks to the GPS tracking, route navigation, automatic alerts, and safety button features of Employee Transport Management System, women employees can now get safety from their companies for daily office rides. Also, some companies make sure that the female employees who work in night shifts are always accompanied by any male co-passenger or escort guard during the trip. The guard also gets tracked by an app.
Corporate Benefits:
Improved Productivity in Office

By offering your employees a corporate commute solution, you can reduce their stress level and help them reach the workplace every day with a relaxed mind. As a result, they feel energized to put their best in the workplace every day.
Retention of Talented Employees

You may lose talented employees because often, they do not want to join or continue with a company to avoid a long commute. Whether it is the extra fuel expense or the tiredness that hampers one's body and mind, commute plays a crucial role in the retention of employees. Offering a seamless employee transportation makes one not worry about commuting hazards, and thus it encourages new people to join your company and the existing employees to continue with you longer than they actually intended.
Cost Saving

To retain talented employees, many companies provide convenient parking spots in the office compound and additional bonuses. But these can cost a lot. With corporates often search for ways to minimize operational expenses wherever possible, offering Employee Transport Management Solution is a much less costly affair.
Better Workplace Environment

When you offer your employees a hassle-free transport service and make your employees say goodbye to frustrating traffic congestion, overcrowded metros, and wastage of time while coming to work daily, they get associated with a relaxing experience. And this feeling later gets transferred into your organization, ensuring that your office environment is positive and the employees are loyal, engaging, and productive. And a pleasant work environment not only improves workflow but also inspires new people to join or gets associated with your organization.
Final Thoughts,
Needless to say, when a company offers employee transportation management solution, it makes the company to be known as an excellent place to work. By providing a transportation solution to your employees, you can make them feel valued, and in return, get a great workflow.
What are you waiting for? Implement Employee Transport Management Solution, make your organization's brand identity strong, and let the positive sense of teamwork for your employees talk.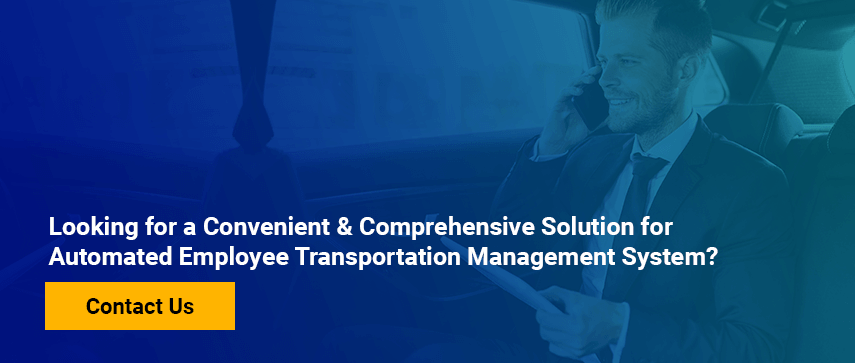 Author's Bio

Nitin Lahoti is the Co-Founder and Director at Mobisoft Infotech. He has 15 years of experience in Design, Business Development and Startups. His expertise is in Product Ideation, UX/UI design, Startup consulting and mentoring. He prefers business readings and loves traveling.