David Arlington from North Dakota had a great trucking business. But as the fleet increased from 3 vehicles to 32 vehicles in a span of a year, he knew that manually keeping track of the vehicles and their deliveries wasn't possible. It was here that he came across an interesting solution that eliminated these issues in one masterstroke. This easy-to-use tech product not only accurately tracks vehicles at any time but also helps him to see in real-time, what every employee of this business was doing in remote places. The solution he used was a Field Management Service (FMS).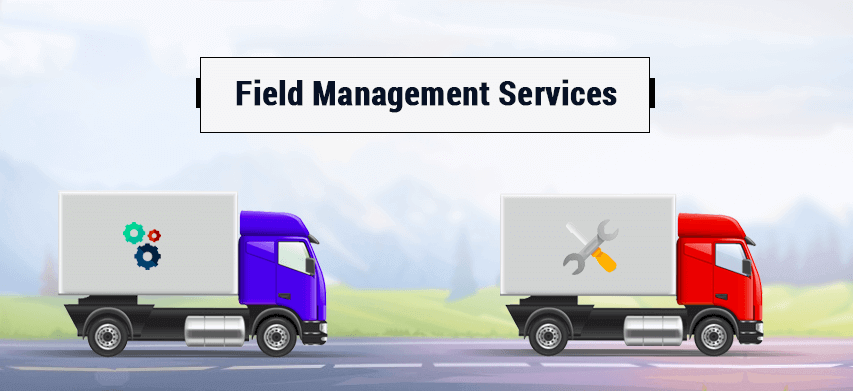 FMS: Decoding the Concept
The professional landscape is changing at a rapid pace which prepares the ground for revolutionized operations. Whether it's the IT infrastructure of a company or field operations, streamlined integration of various functionalities into a single unit emerges as the prime requisites.
Organizations across the world have to integrate their operations into existing enterprise architecture and also make sure each one of them is executed with finesse. Those working in the field-service sectors need to fulfill this objective at the earliest, and it is right here that a high-impact field service management solutions come up as a major requirement.
A Bit of Background Info
Before we delve into the nuances of how field service management can change mode of operations, it's quite essential to develop elementary ideas of its features. The concept of FSM represents workforce coordination in the field. Entire functionalities occurring within fields can be controlled through mobile systems. In a nutshell, it's possible to build, run, and strengthen your mobile workforce through highly functional FSM software systems.
Depending on the needs of various organizations, field service maintenance and management can be leveraged at various levels. From basic operations to advanced functionalities, this innovative software can take your enterprise to great heights. Here's a quick look at the basic operations provided by the field force tracking and operational management software:
Scheduling orders
Identifying job status
Dispatching service agents
Tracking delivery car locations
Keeping a tab on ongoing operations
These are some of the standard and basic functionalities of a field service management software. It is evident that these features go a long way in improving fleet and field efficiencies, monitoring field staff movement, and driving productivity boost across the organization. The immense advantages offered by such a well-round solution far outweigh the cost of ownership or maintenance. As a result, companies can augment their top lines and boost business growth. In turn, it helps the company stay competitive and thrive in an overcrowded marketplace. Whether you are operating in e-commerce, warehouse management, healthcare service sectors, or telecommunications, FSM software would be right there to support you.
Functionalities at a Glance
Managing a diversified team of field service professionals can turn out to be an ordeal. Both operational and technical glitches can occur anytime which makes it impossible for entrepreneurs to resolve the issues. With a dynamic and high-performance FSM software, managing your mobile workforce won't be difficult. You can keep a tab on their operations and monitor improvements at regular intervals from anywhere and everywhere. When you have a fully functional, integrated field service management software, here's what you can expect it to do:
Order management and scheduling
Tracking technician position and location
Receiving status updates for tasks
GPS navigation along with route optimization
Driver log updates
Tracking the time
Managing asset repertories
Knowledge inventory management
Payment processing
Integrated invoice creation and management
Creating regulatory compliance
Managing and maintaining customer portals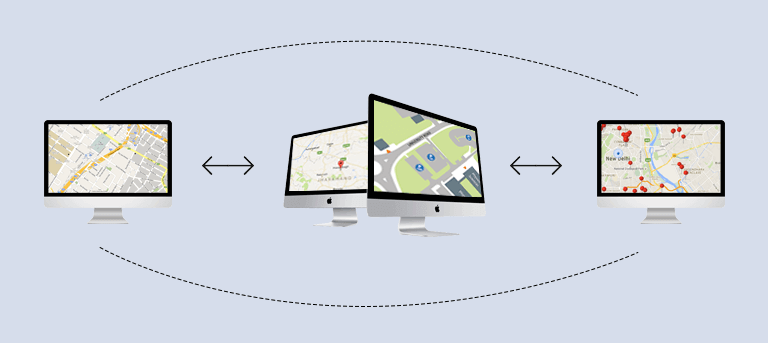 If you are running extensive field operations along with integrated workforce management, a scalable and feature-rich field service management software will be the need of the hour. Apart from streamlining operations within an organization, FSM helps in employee coordination thus making them an integral part of your venture. As a cumulative consequence, employees would love to be a part of your enterprise and work with unmatched efficiency.
Stats Reveal
Statistics can reveal a lot of information in this regard. While embracing the idea of field service management, entrepreneurs consider the enterprise viewpoint. Connected mobile systems and automated software solutions not only help you manage field operations efficiently but also connect to employees at a personal level.
If statistical reports are anything to go by, 2.27% of employees wish to have customer knowledge, history, and information on their respective mobile devices. That's not all; almost 1.21% of technical professionals consider isolation to be undesired and depressing.
It's imperative to remember that the field force is an integral part of your enterprise functioning and organizational infrastructure. Once you fail to build that feeling of connectivity with these mobile employees, it would be difficult to ensure workforce optimization.
Challenges to Overcome
Prior to the emergence of field service management, enterprises across sectors had to face quite a few technical glitches. There were challenges in meeting client expectations and project needs. Timely deliveries and proper resource utilization were pain points in the entire process. Organizations and field-service centric enterprises were finding it crucial to unraveling ways that help them serve customers better.
Some of the common problems faced included improper communications with employees and isolated modes of operations. They had no access to client information which made informed decision-making impossible. This lack of collaboration and connectivity within departments further led to an overall poor customer servicing experience, which eroded top-lines and decreased the company's credibility.
All these factors present a clear picture of the issues and challenges faced by field service professionals. The emergence of innovative field service management software smoothened operability to a great extent thus reducing workloads. Those operating in the field or service sectors like cleaning, plumbing, and shipping can now perform with ease and finesse. The idea was to create integrated operations within a single unit. The benefits of FSM will surely narrate the rest of the success story.
Assessing the Advantages
Installing a field service management software isn't just a step towards strengthening your venture or empowering your business. The systems come with certain specific advantages which surely play the pivotal role in accelerating your bottom lines. Here's a quick look:
Mobile Workforce Management:
With a highly functional FSM software, staying connected to your workforce won't be tough. Irrespective of the location, your employees can stay in touch with the headquarters and receive constant updates on their next steps. Whether it's an iPod, iPad, or tablets, your field workforce can always stay connected to core centers. Your enterprise achieves the flexibility as well as enjoys the autonomy of handling the entire workforce.
Map Integration Aligned with Route Planning:


When it comes to dispatching a package, dispatchers need to identify the correct route and targeted maps. With the help of an integrated FSM software, dispatchers can add routes to their daily maps and deliver packages accordingly.
Inventory Management:
Managing and maintaining an inventory involves quite a few aspects. Technicians can keep a tab on their instruments and manage equipment on the go. Even if the records are needed for further operations, they can easily access it from any location.
Personalized Dashboards:
Getting a customized dashboard for your organization can be beneficial in ways more than one. Data analytics becomes easier and you get the chance to create BI trends.
Swift Job Success:
If you wish to leverage the possibilities of your workforce, it would be imperative to ensure they gain access to knowledge resources, back-end systems, and crucial information. Since a feature-rich and highly scalable FSM software ensures that, they find it easy to handle multiple operations and gain immediate success.
Advanced Accounting:
Field service management software can be used to add value in a variety of sectors. Accounting happens to be one of them. If you wish to experience streamlined and precise accounting, relying on FSM software would be the best thing to do.
Customer Portal Management: Having uninhibited access to your customer portal is a crucial requisite for your organization. You can gain access to their details whenever you need to do that. An integrated and high-performance FSM software can help you in this regard by managing customer portals effectively.
Industrial and Sectoral Applications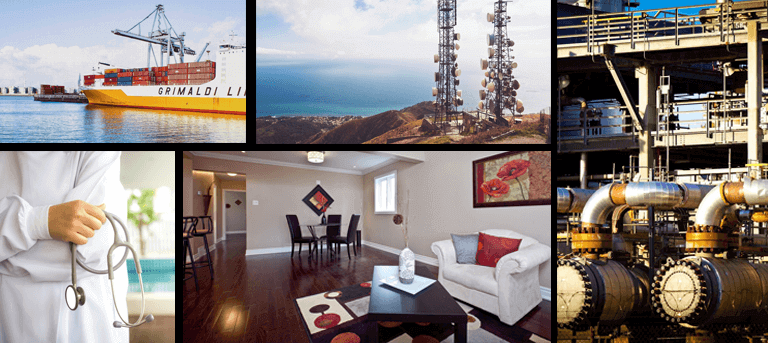 Field service management systems find application in a myriad of projects. From construction and healthcare to travel and dispatch, resource accumulation and management becomes smoother for quite a few industries. Here are some of the sectoral divisions:
Shipping Industries: For effective packaging and timely deliveries to various locations that result in 100% customer satisfaction.
Telecommunication: Smart scheduling and targeted vehicle tracking will surely result in fewer missed appointments. Customer complaints will reduce thus adding brownie points to enterprise persona.
Engineering Industries: Better and streamlined tracking of equipment and machinery. Data points get instantly updated which makes it easier for overall monitoring.
Healthcare and Nursing: Automated appointment scheduling can't get any better. With a high-performance and feature-rich FSM software, healthcare facilities and nursing centers get ample opportunities to connect to mobile doctors, paramedics, nurses, and other medical professionals.
Home Renovation and Plumbing: These services are critical to maintaining a home and there's no way you can delay the operations. With a streamlined software, managing your on-field employees become easier and you can send them to various locations easily.
High-definition field service management systems can streamline operations to a great extent and that too for multiple sectors. If you wish to optimize growth opportunities alongside accelerating sales, this particular software would be a perfect choice.
Future Possibilities
Entrepreneurs always strive hard to integrate innovation with advanced work efficiency. You have to think of ways that enable operation reduction, workload minimization, better workforce management, perfect resource utilization, and sales optimization. It's only possible to integrate all these operations together if you invest in an innovative field service management software. The presence of automated features, mobile workforce integration, and powerful BI dashboard ensures appropriate utilization of resources.
You will also have the chance to receive video feeds along with real-time analytics. When blended together into one meaningful solution, it will surely act as a driving force for your organization. Embrace the power of FSM, leverage automated operations, and witness your venture skyrocket to the peak of success.
Author's Bio

Nitin Lahoti is the Co-Founder and Director at Mobisoft Infotech. He has 15 years of experience in Design, Business Development and Startups. His expertise is in Product Ideation, UX/UI design, Startup consulting and mentoring. He prefers business readings and loves traveling.