"The advance of technology is based on making it fit in so that you don't really even notice it, so it's part of everyday life," said Bill Gates while referring to the power of technology. This stands utterly accurate for advancements such as Artificial Intelligence enabled Chatbots, which foreshadow the future of technological advancements to come.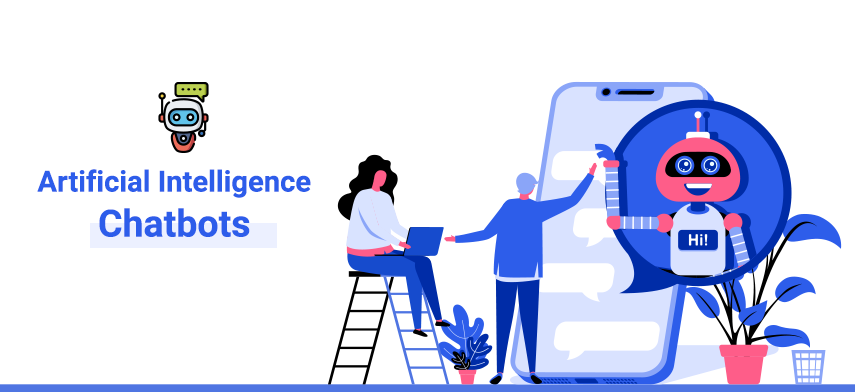 Artificial Intelligence, also referred to as Machine Intelligence, is an intricate innovation smoothly gearing up to revolutionize our lives forever. The stimulation of human intelligence using contemporary computers that imitates cognitive functions is changing the ways of problem-solving. And with cutting-edge disciplines such as AI and Chatbots, researchers are leading the way to a great transformation. Apart from all other ways of demonstrating an impact, the role of AI in healthcare industry is particularly ground-breaking.
Introduction of AI in Healthcare Industry
In recent times, the discussion has moved to a point where AI doctors replacing General Physicians in the future is not startling any more. Even though the switch may not happen in the near future, AI in healthcare industry is definitely going to be assisting General Physicians to make an evolved diagnosis. There will soon be a time when the dependency on the human mind in the healthcare industry will decline from its current percentage. So, it is about time, we recognize and appreciate the benefits of AI Chatbots to the healthcare industry.
The super-responsive AI enabled Chatbots are presenting us with an option of a computerized medical professional with human-like conversational skills. It is not just revolutionary; it is a paradigm shift.
In the process of understanding the employment of this technology and its implications, we are sketching below a comprehensive study on how AI Chatbots are revolutionizing healthcare.
Role of Chatbots and AI in Healthcare
So, what is a Chatbot? And how exactly Chatbots and healthcare can be combined to save lives? Let's understand.
A chatbot is a type of web-robotic application powered by AI that helps in running automated commands on the internet. As the name suggests, these internet bots are primarily used as communication tools and facilitate automated conversation by way of audio or textual messaging. Instead of depending on conversing with an individual, Chatbots provide assistance in communicating between two sides with automated scripts. With low doctor-patient ratios all around the world, particularly in under-developed and developing nations, Chatbots are pitched to play a major role in basic healthcare.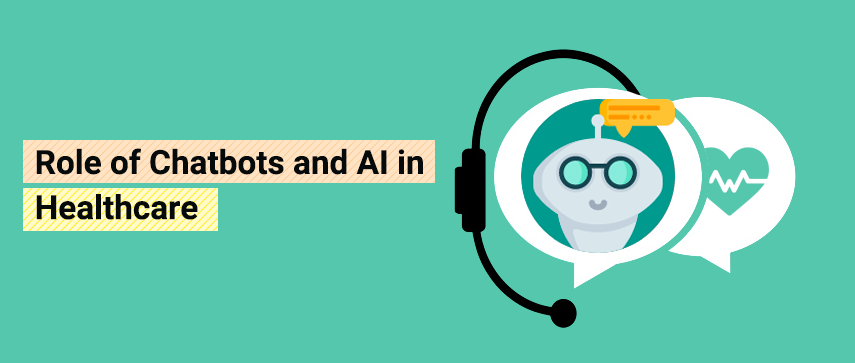 A recent study identified that on an average, a patient spends 60 minutes in reaching to the right doctor after reaching a hospital. And it takes almost 30 minutes in finding out the right hospital or clinic. This is in regards to the treatment of basic healthcare. A well-developed and advanced Chatbot system available to the patient can answer any initial concerns and drastically reduce the treatment time.
Moreover, being mostly a service industry, healthcare business largely depends on customer satisfaction and the quality of services provided. Let's understand how AI in health industry can help businesses improve customer service:
Customer Service/Administration of Patient Engagement:

Facilitating continuous interaction with patients, Chatbots can drastically increase patient satisfaction and eventually retention. Patients are provided with a tool for constant engagement resolving concerns and building confidence.
Research/Treatment:

Research and suggestive treatment are the most crucial areas where Chatbots can contribute the most. Some of the specialties current involved in AI-powered Chatbots research include Radiology, health records, imaging, telemedicine, and many more.
First level primary care and Emergency first aid:

The main concern, above everything else, is the easy access to incorrect or misleading information, which today is just a click away. Moreover, lack of medical understanding can lead to a critical situation. Therefore, carefully developed and widely tested Chatbots serve as a dependable way of providing first primary care and even emergency first aid.
Answering the FAQs:

Chatbots are good listeners with aptly programmed responses. So, the concern of not addressing any of the patient's questions or even giving a half-baked response is out of the window. Bots can be programmed to address different FAQs related to a different medical condition in a much more responsible way.
Dispensers of drug info:

Any medical professional at times can be missing out on the latest important drug info, which can be extremely crucial for deciding the treatment process. AI enabled Chatbots can be discreet in revealing significant drug info to the doctors and can simply work as a virtual junior resident.
Faithful assistant in the pocket:

Most bots available for the general user are capable of working as a personal medical assistant. These bots can assist in scheduling medical appointments, send health reminders, administer test results, plant diets, and also remind on medication refills.
Remote patient monitoring:

Monitoring preoperative and postoperative patient is one of the trickiest parts of the recovery process. Although nothing can match human-like assistance, there are times Chatbots can be better at continued observation. These are some of the most noteworthy aspects of incorporating healthcare industry.
Six Leading Healthcare Chatbots to Watch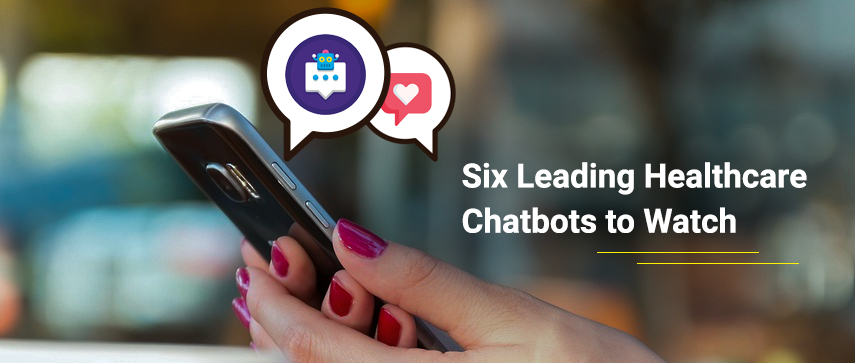 Some of the biggest names in the healthcare business have been investing enormously in adopting AI techniques for supporting practitioners in operational initiatives. Considering the potential of AI technologies in treatment and medicine, some Californian tech giants have also invested their valuable time and funds in developing effective AI and Chatbots algorithms. Below are six leading healthcare Chatbots to watch:
1
Sensely
Promising easy access to medical advice, Sensely bot is known for gathering information from the patients and referring an appropriate next course of action. Patients can use the bot all by themselves and receive guidance on required self-care or suggestion on service. Equipped with both verbal and textual conversational capabilities, Sensely definitely stands out as a unique option. The Bot can be connected with Bluetooth enabled health devices for monitoring basic health conditions such as blood pressure and scales.
2
ABBI
The world's first AI medical marijuana Chatbot, ABBI specializes in medical cannabis prescriptions. It helps people struggling with various complicated conditions such as seizures, headaches, anxiety, and PTSD to cancer and chronic pain. Recommending on availability of medical cannabis and the knowledge of its appropriate usage, ABBI is bridging a major medical lacuna.
3
Ada
Ada follows similar rules, where patients can mention their issues and symptoms to receive information on the possible condition. Highly ranked by users and researchers in terms of accuracy, Ada is popular and can also help the users in getting an appointment at the preferred medical center.
4
SafeDrugBot
This is interestingly a Chatbot for medical professionals and not the patients. Taking the whole idea to a new level, SafeDrugBot specializes in giving a consult to the doctors on the safety of medicines for breastfeeding women. It is a perfect example of technological advancement can be utilized in being more accurate.
5
Babylon
In simple terms, this is a doctor in your hand. From checking symptoms to video consult and from recommendations to personal appointments, Babylon is programmed to do it all. Currently only available in London, the bot is a clear presentation of what can be achieved by careful utilizing AI Chatbots in healthcare.
6
Florence
Currently in Beta, Florence is one of the widely-used chatbots. It cannot just check symptoms and suggest further action, but it also reminds the patient to take their medicines on time while tracking their day-to-day health.

What Comes Next for Healthcare and AI?
People are increasingly turning to the internet while looking for simple answers and often indulge in cross-verifying the courses suggested by their General Physician. With proper algorithms, scripts, and incorporation of AI in healthcare, Chatbots can take up expert dissemination and can even suggest basic medical care.
The future of Chatbots and healthcare lies in research and continuous internal testing. For instance, the scope of AI in Radiology has already garnered worldwide attention. With AI-powered application, imaging results can be scrutinized even for minute changes that a human eye can easily miss. This helps in early detection of many critical conditions and also provides additional time to the practitioners in order to come up with a radical plan. From research to drug inventions and from trials to insurance, AI is being utilized in every possible aspect of transforming the health sector.
Conclusion
After carefully studying and analyzing the role of Chatbots in Healthcare Industry, medical regulation and technological awareness appear to be the major stumbling blocks. Lack of acceptance amongst the administration and almost zero outlining of regulations can be difficult to manage for anyone looking forward to AI in healthcare. We can start from assessing AI techniques and permitting legal clinical trials to divulge enough evidence for any argument in support or against. Merely leaning back and dreading the technological leap in healthcare industry doesn't solve the purpose. Under the current circumstances where the number of people fighting severe conditions increases every minute, it is vital that all stakeholders come forward and embrace the innovation i.e. Artificial Intelligence.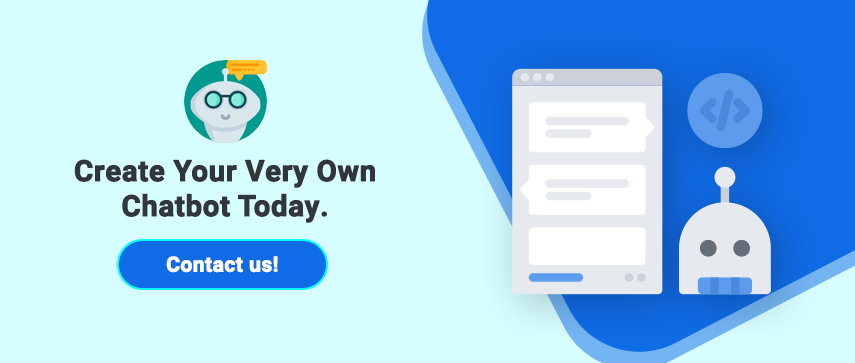 Author's Bio

Shailendra Sinhasane (Shail) is the co-founder and CEO of Mobisoft Infotech. He has been focused on cloud solutions, mobile strategy, cross-platform development, IoT innovations and advising healthcare startups in building scalable products.