Apple announced its iOS 15, a much-awaited update, in June 2021. And it has come up with some powerful features that let you stay connected and explore more on the device. Until the launch of this latest update, Apple is going to release the beta versions every other week to identify and fix bugs and collect data from a large group of users. Just to update you, Apple released the iOS 15 beta 3 for developers on 14th July 2021. So, without any further ado, let's take a quick look into this new update and see what's in store for you.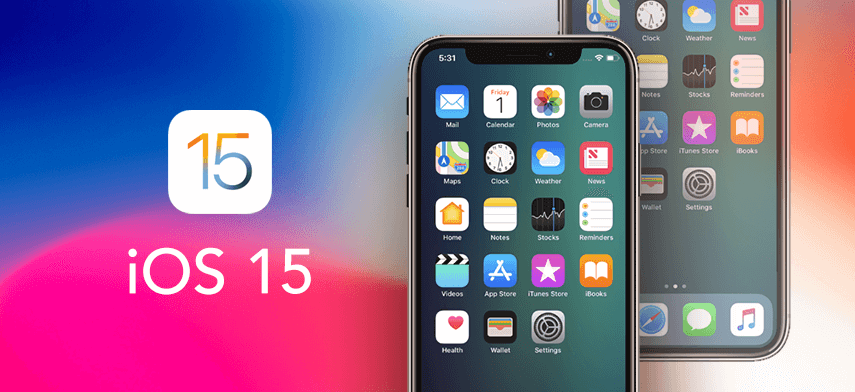 Know Everything About the iOS15 update
The new Apple iOS 15 update allows you to customize preferences like never before. Compared to iOS 14, the design and layout have been improved, and minor changes in how you get your notifications or weather updates are enhanced, making it all the more exciting. Here is a list of new features:
Facetime
Facetime with colleagues and family is just about to get more fun and exciting!
The new iPhone OS will feature a spatial audio feature. Apple says that now Facetime will feel more "natural". Now you will feel that the voice of the person is coming through from the direction where each person is positioned on the screen.
Voice isolation will cancel and minimize background noise and make the speaker's voice clearer, ensuring exceptional audio clarity. However, you will have the option to include background noises as well. This feature is mainly based on Machine learning.
There are a bunch of interface options as well. Now you can use the portrait mode, which blurs the background in Facetime. The grid view also has an update that will help you see all participants better on the screen, like Zoom meeting.
Another new feature in Facetime is creating a meeting link and sharing it via messages or email. It is rather interesting because Apple has said that even Android and Windows users (who even do not have iPhone devices) will be able to join the meeting.
Share Play in Facetime
During a Facetime call, you can activate the 'picture in picture' extension and use other apps. This will affect everyone on the call. For example, if you start playing music while you are in Facetime chat, everyone involved in that chat will listen to the music. You can also have shared playlists that have everyone's music preferences ticked.
This also works for video streaming platforms like Disney, Hulu, and even Tik Tok. That means everyone on the call can watch these videos with you. It is expected that Apple will extend this feature to Gameplay also.
You can also stream all of this on an Apple TV screen for a cinematic experience.
Focus

This is the feature that will help you with improved focus by minimizing distractions. It will also help you manage different segments of your life like work and family and manage it all efficiently.

So now you can create a focus work status. This will show you specific notifications at only specific times. Notification, Home screen, widgets, arrangement of apps on your screen, this will all be tailored to suit your work life. Like this, you can create multiple focus statuses, which will allow you to be more focused and reduce your distractions.

Photos

Searching for photos will become even easier. The iOS 15 update will allow you to search for the text in images. This feature requires a higher level of processing and will be operational on the iPhone XR model onwards.

Another update connected with this is the LiveText feature. When you view an image with the viewfinder, live or photo library, you can activate this new feature called LiveText. If a certain text is displayed on one of your images, you can easily convert that into text. For example, if there is a phone number in an image, you can click on it, activate the live feature, and then call it.

In addition to the enhanced feature of Photos, you will find Memories has a fresh and interactive look with appealing enhancements. For example, you can get song suggestions based on your location of the Memory. You can swipe through the Memory mix and customize it. You can also explore newly added memory types and give a cursory glance to your content.

You can also sync your photos quickly when you upgrade to a new device. Moreover, the live text functionality will work best in all visual formats like photos, screenshots, Quick Look, and in-live previews from your device.

At the time of launch, there will be seven languages that will be recognized from pictures.

Wallet

The new and updated Wallet will accept keys and new documents that will be accepted in most places, like airports. This feature will be useful when managing hotel keys, home keys, or traveling. With this Wallet, you can unlock your car without taking your digital car keys out of your bag. Individuals can add their driver's license and state IDs to the Wallet, where their data will be encrypted for enhanced security. Apple has also said that they will launch a general use identity card accepted in Airports.

Maps

This will facilitate a 3D view of cities and many other features like custom landmarks and a very detailed view in augmented reality. You will be able to see neighborhoods, commercial districts, elevation, and buildings, making your experience with maps highly interactive.

Users will also be able to see crossroads, taxi and bus lanes, and much more. Another cool feature is the "moonlit" mode that will enable you to view the city at night time also.

You can also view bike lanes while driving. The updated maps will have a dedicated version of maps for driving, showing traffic conditions and complex interchanges.

Notes and Reminders

Now, there is a new feature, titled 'Tags'. You will be able to customize these tags and use them at your convenience. You can create folders that show only notes with a specific tag, increasing your accessibility.

In the case of shared notes, all users will see the edit history of notes in the brand new Activity view. You just need to swipe right to check the details of a person who has made changes in your shared note. In fact, you can mention the name of collaborators in shared notes by using @ sign and notify them about the update.

Reminders can alert you based on Tags. There is improved language support in reminders and more features to maximize your focus on the current task. So you will be able to prioritize reminders by tags, flags, priority, and more. Also, Siri and Airpods are both of great help when you want to announce reminders.

Privacy

There are new and improved features like mail privacy protection that restrict people from checking if you have opened their mail. The new App privacy protection tracks what permissions different apps have. This feature will enable you to block different apps from access to your clipboard unless you want them. You can also share your current location more easily now with just one customizable button.

Safari

Your browsing experience goes to a whole new level with this new update. You can control tabs better with one hand and streamline the tab bar. You can also customize web pages in this version.

The tab controls are shifted towards the bottom, making it easier to switch between tabs. You just need to swipe it to switch from one tab to another. You also get to save tabs and access them across other iOS devices in a grid view. The Tab Groups addition is one of the best features allowing users to go back to the saved tab on their devices.

You can experience secure browsing on Safari thanks to the HTTPS upgrade. You can search the web using your voice and get the suggestions or visit the page directly you are looking for. Also, you can save the Safari extension on your iOS phone just like on Mac.

Notifications

The way you get notifications has been revamped in this update. The pop-ups are better with larger icons for apps and photo displays for contacts. They will be arranged based on priority, where the urgent ones will be at the top.

You also get a summary where you receive the pop-ups during not-so-important hours. Muting apps is easy, and you can also mute message threads for a couple of hours so that you can check them later in the day.

Weather

An interesting feature in this update is the weather notifications. The entire display and the layouts are redesigned to give a more realistic look. You can view Maps on full-screen. Also, you can view animated backgrounds, adding that final touch to this exclusive new feature, i.e., the intensity of rain or path of the storm, air quality, temperature, etc. You get notified about the weather and updates about rain and snow.

Messages and Memoji

A new Shared with You section will feature all the content, be it images, music, podcast, or links shared in Messages in the corresponding app. And reply directly from there without going back to Messages. You can view multiple photos in a collage format. You can swipe through to view each photo and save them to your library.

Also, one of the exciting updates is Memoji, which will allow you to express yourself with new stickers. You can customize your sticker with 40 outfit options, three different shaped glass choices, two eye colors, headwear options as well as accessibility options.
What additional features will iOS 15 offer?
There is another huge list of features that the new iOS 15 update has to offer. The latest update does not end with the above features. You get to enjoy a wide array of the added features in this update.
iCloud+

You will be able to access premium features at zero added costs. Some of them are Hide my Email, iCloud Private Relay, and more. There is also Homekit Secure Video Support, and everyone can access this iCloud+ feature.

Apple TV

If you're planning to watch a movie with your family on a Saturday night, the Shared with You feature collects all the data that each member is interested in and suggests movies that align just suitable for all.

Translate

If you don't know the language of the country you're traveling to; then Live Translate can help you with your journey. With this, any text can be easily translated on your iPhone.

Find My

Finding your lost device is now easier with "Separation Alerts." You get notified if you leave any of the Apple devices in an unknown location. This feature supports both AirPods Pro and Max, and the widget is positioned on the home screen where you can spot it easily.

Accessibility

Find more about the details present on images with Voiceover and also adjust the text size for each app than the whole system. The display can be customized for every app too.

New iPhone Setup

This is probably one of the best updates where someone with a new iPhone doesn't have to struggle transferring all the data to it. The feature allows easy setup and transfer of files while also offering old users to transfer through iCloud.

Siri

You can easily read incoming notifications with Siri with Announce Notifications. The feature also allows easy sharing present on the screen.

Health

The health app now has a tab to share relevant information with family, loved ones or caregivers. This app will track blood glucose levels, sleep, and much more. Health can also detect trends in your lifestyle and suggest meaningful changes to your routine. This will help you maintain better health outcomes.

News

Your news feed is about to get redesigned. The new "Shared with you" feature will allow you to access the news articles that friends and family have sent more easily. You will see articles that are grouped based on their bylines and publications.

What devices will support iOS 15
From iPhone6s onwards, all devices will get the update. That is, devices as old as six years from today will get the update. Note that some features may not be supported on every iPhone. Some features like turning the text in your photo into text may not work in earlier models released in 2015. These features need more processing power. They will need at least an iPhone XR, iPhone XS, or newer model.
The Next-Gen iOS Release
Apple has stated that the update will be released between September and November 2021. They haven't announced a date for the current iOS release yet; they said "the fall." Everyone has their eyes on the new iOS update release date.
If your phone is compatible with the update, you can install it for free. Rightnow beta version is available. If the iOS 15 update has been released, you will be able to see it and update from there. So, here is how you can install it after it is released,
Go to settings

Click on General

Go to software update.
Apple has just released iOS 15 Beta 3 for developers. You can also check out the beta version of the update-
Go to the Apple Beta Page and sign up.

Log into the beta software program and enroll your device

Open your beta

account

profile from the link.

Download and install the configuration profile

You will be able to spot the update in Settings under General>Software update.
iOS App Development for Your Business
There are more than 1 billion iPhone users in the world, and iOS apps have always been the center of attraction for all users. The reason being its security, simple and easy-to-use interface, brand reputation, consistent performance, and higher ROI. It is one of the most popular platforms after Android. Hence, small, medium, and large businesses should take advantage of this lucrative opportunity and invest in developing iOS apps. A leading iOS app development company like Mobisoft Infotech can help you build highly secure and scalable apps as per your requirements. We build mission-critical iOS applications and help you take your business to the next level. You can explore our iOS app development services here or get in touch with our expert team.
Wrapping up,
With Apple introducing such revolutionizing new updates, it can get a little overwhelming for users and iOS developers. The Mobisoft team is well known for improving user accessibility and helping iOS developers with all their queries. If you have any doubts regarding the iOS 15 update, do reach out to our friendly and expert team at Mobisoft Infotech.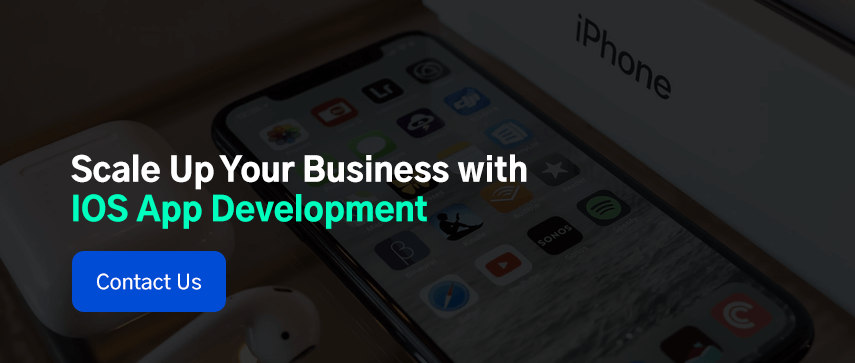 Author's Bio

Nitin Lahoti is the Co-Founder and Director at Mobisoft Infotech. He has 15 years of experience in Design, Business Development and Startups. His expertise is in Product Ideation, UX/UI design, Startup consulting and mentoring. He prefers business readings and loves traveling.