Location and mapping system is going mainstream. Although many industries are benefiting from this platform, the transportation industry is leveraging geospatial technology to the optimum.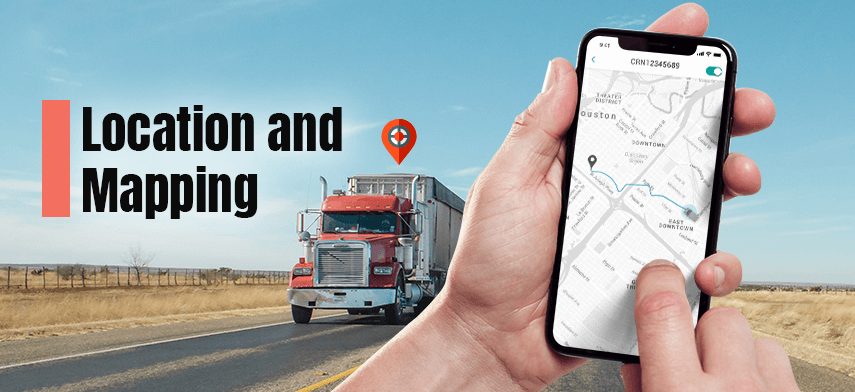 The transportation industry relies on accurate location and spatial data to achieve business objectives. A location and mapping platform provides transport businesses the intelligence to make real-time decisions for best results. It also plays an essential role in increasing business revenues, efficiency, and productivity.
A location and mapping platform generates the data, called location intelligence that goes a long way to achieve various business objectives. Location intelligence has become a crucial topic of discussion in the transportation and logistics industry. So, let us dive into the importance of location and mapping platforms in the transportation sector and business growth.
Location Mapping for Your Business
Today, a multitude of devices and satellites provide data to power location-based platforms. Google Maps can judge the traffic in a specific location, based on the data from smartphones of people in that area. Likewise, you can integrate plenty of data into a mapping platform to serve different business needs. A location-based solution can also be configured in your mobile app or website to enjoy all maps and location-based features.
In this post, we will understand how an online location and mapping platform helps the transport industry to transform their operations and services.
Different Services of Mapping and Location Platform
An online mapping platform enables you to create your workflow using location-based data. It also renders a host of services that helps transport companies fulfill their business objectives.
Here are some of the services offered by a location-based platform-
Collecting and optimizing location-based data

Incorporating location-specific data with temporal and spatial reference frames

Converting ambiguous data into practical and actionable data (fleet, drivers, routes, traffic)

Providing a stream of dynamic and static data based on sensors and satellite information

Syncing business data with location data for optimum operations

Storing and organizing data for quick reference and analysis

Improve the accuracy and quality of location-based data and features

Adding a spatial reference to places, locations, and objects
Overall, a location and mapping platform holds all the features needed to run and manage transport operations efficiently.
Components of Mapping and Location Platform
Usually, a location intelligence platform is made up of three components-
The workspace of an online mapping platform contains everything you need to build your application using location intelligence. You get the APIs and SDKs to incorporate the location mapping platform in your mobile app and customize features according to your needs. Licenses and location-centric data can also be purchased and managed via workspace.
The marketplace allows providers to exchange location-based data easily. You can manage all your subscriptions and stay updated on billing and offers.
Data powers location intelligence and consists of both historical as well as real-time data. Examples of historical data include topography, the layout of roads, places, and so on. Real-time data includes verticals like traffic conditions, weather, road conditions, and more. The data center helps you access, manage, and enhance your maps and location-based features.
Features of Location and Mapping Platform
Every location-based platform may have different features based on the requirement. Here is a list of general features that most online mapping platforms offer.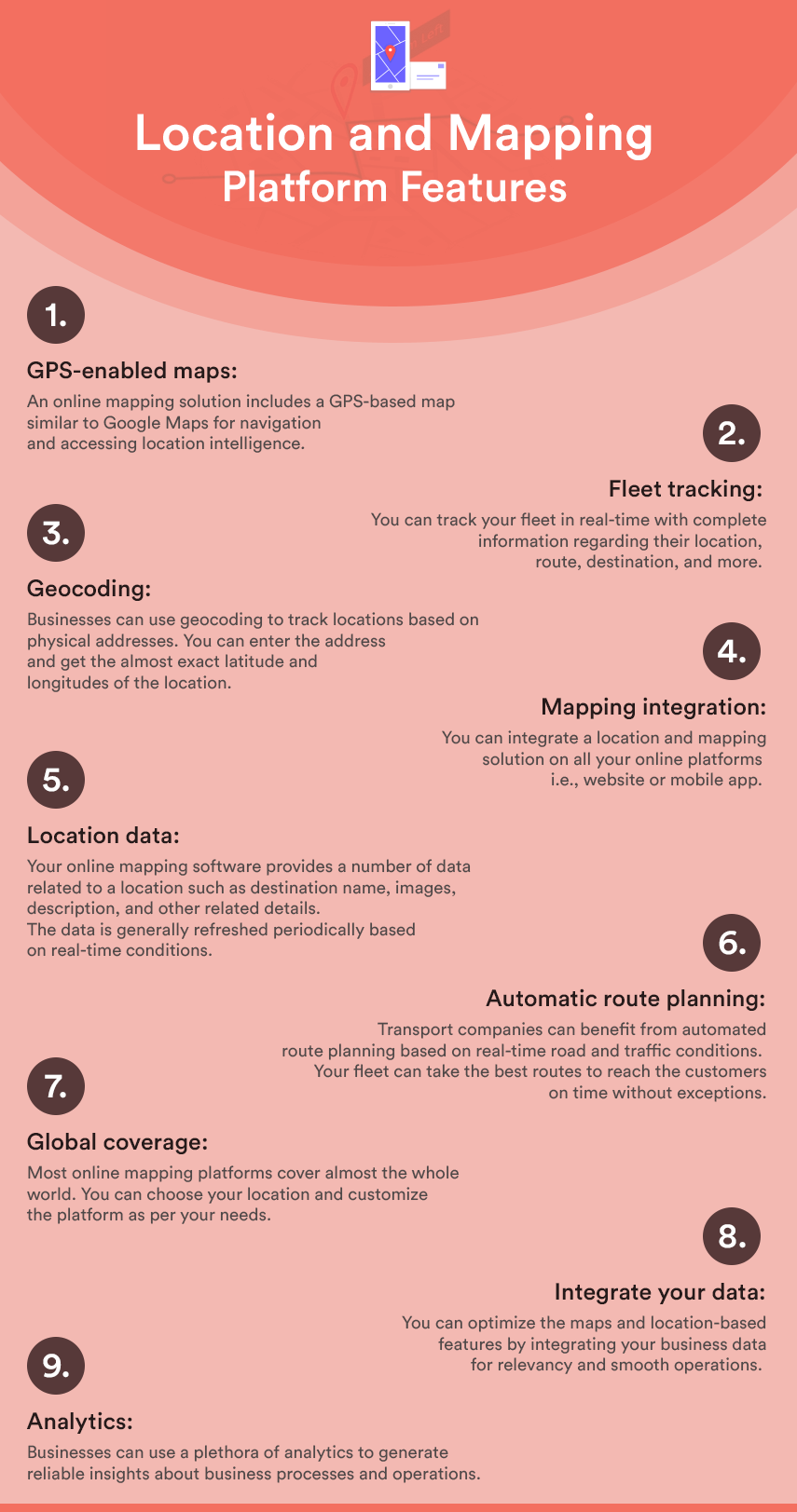 A location and mapping platform may also contain other customized features based on your business needs.
Why is location and mapping platform necessary for transport businesses?
In today's world, the transport and logistics industry can't expect to turn up a profit without full visibility into operations. A location-based platform helps transport companies get a clear picture of their operations and assets. Businesses can capture all the logistics information that was previously lost in the supply chain and achieve more accountability.
Along with that, an online mapping platform helps businesses run everyday activities efficiently. You can,
Keep track of your cars, trucks, and drivers

Manage transportation schedule efficiently

Ensure optimum allocation of resources

Keep track of available inventory and resources

Streamline your workflow for more productivity
How Mapping Services Help Your Transport Business
Let's consider how a location and mapping platform helps a business in the transport industry. Let's take the example of ride-hailing cab companies. As you know, all users can use a mapping service to facilitate the deal. We are going to discuss only the business perspective to show how vital location-based services are for a transport company.
When you book your ride, the driver can see your location on his mapping interface. He can navigate to your location based on routes suggested by the app to save time and fuel. Once the trip starts, your driver will use the map and real-time information to drop you at your destination in the shortest time. The online mapping service will display traffic conditions, shortest distances, estimated time to travel, and more for convenience of the driver and passenger.
Meanwhile, at the backend, the admin can see all cabs in the area on his GPS-enabled map. He can see which cars are booked and which are not on his interface that also displays the cabs' current location. When a rider requests a ride, the mapping software automatically finds the nearest cab and gives him the job. Admins can also schedule rides manually based on distance from the passenger.
Ultimately, location services are required even when a ride ends. The final fare, distance, time taken- everything is determined based on the services provided by the online mapping and location platform.
Digital transit solutions with location-based platforms help other businesses in transport and logistics in similar ways. Enterprises can gain firm control over their operations and plan activities efficiently to enjoy maximum benefits. Perks like real-time updates and information also helps avoid hassles and provide the best experience to your customers.
In the next section, we will check out the specific benefits of online location-based platforms for transport businesses.

Benefits of Location and Mapping Platform Services
Wondering what the top benefits of a location and mapping platform can be for your business? Let's take a look.
1

Optimized Routes

An online mapping solution automatically chalks out the best routes for your fleets. The technology uses real-time factors like traffic, weather, and lighting, to suggest the best and fastest route. Drivers don't need to be alarmed by surprise roadblocks as they can get information beforehand and take a detour. This saves the work of managers and also makes route planning efficient.
2
Quick Last-Mile Delivery
The last-mile delivery challenges have haunted the transport industry for a long time. Thanks to online mapping platforms, you can now deliver your goods to your customer doorstep in record times. The technology can automatically pick the nearest vehicle to the warehouse after considering its planned route and drop-offs.
3
Save Time and Fuel
Transport companies can save time and a considerable amount of fuel with the help of location and mapping platforms.
Drivers don't have to drive around searching for passengers anymore

Fleets can take the shortest routes and avoid getting stuck in traffic

You can track ill driving habits that lead to more fuel consumption

Route optimization helps you enjoy the best cost to distance ratio
4
Faster Deliveries
Optimized routes and knowledge of real-time road conditions help you deliver faster to your customers. You no longer need to be afraid of delays as your location, and mapping platform ensures timely deliveries for customer delight.
5
Extra Convenience
Having a GPS-enabled map with real-time information provides convenience to business owners and customers alike. Can you think of running a cab business without giving your customers the ability to track their rides? Will you deliver goods without allowing your customers to track their real-time status? Likewise, in today's world, you cannot run a transport or logistics business without maps and location-based features and services.
6
Reduce Costs
You can bring down your operational and administrative costs to a large extent by using a fleet management solution with location and mapping platform. You can automate processes like ride or order scheduling to save wages and salaries. Optimized routes and passenger location mean less driving around and conservation of fuel. You can also make faster deliveries traveling the shortest routes. All of the above help you cut costs and enjoy increased efficiencies.
7
Increase Customer Satisfaction
Your customers are satisfied when they reach their destination on time or get their deliveries before the specified date. Passengers enjoy perks like knowing when their vehicles will arrive and how long would it take to reach their destination. In short, a location and mapping platform can help you increase customer satisfaction and serve them in the best possible manner.
Wrapping Up,
Location and mapping platforms are becoming the need for the transport and logistics industry. You can't expect to beat the competition unless you have a business app with location and mapping solution. From finding the best routes to avoiding traffic congestion, online mapping platforms can increase your operational efficiency. You can make faster deliveries and drop off passengers quickly for more profit and a good reputation. The technology also lets you keep track of your fleet in real-time so that you can allocate resources efficiently.
Maps and location-based features can help transport companies cut costs and improve productivity. The industry can finally have a solution to solve challenges like low utilization of truck space and aim for full truckload to optimize profits. You can't expect to stay in business in today's on-demand market if you don't start taking advantage of location intelligence right now!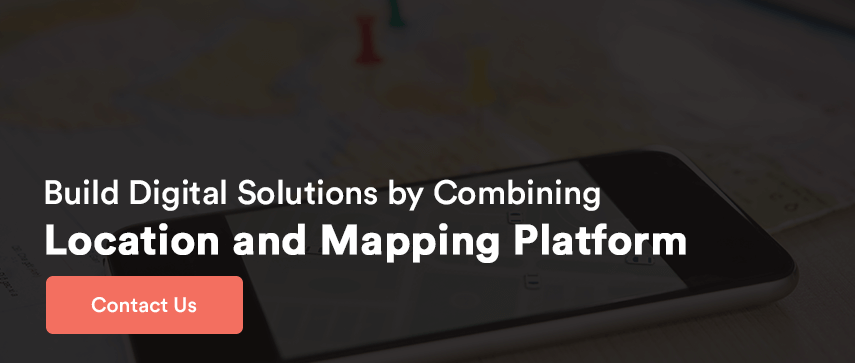 Author's Bio

Shailendra Sinhasane (Shail) is the co-founder and CEO of Mobisoft Infotech. He has been focused on cloud solutions, mobile strategy, cross-platform development, IoT innovations and advising healthcare startups in building scalable products.