Microsoft's big conference- Microsoft Ignite kicked off earlier this week in Orlando, Florida. It rolled out Windows 10 S Devices, Microsoft 365 for Firstline Workers, bing for Business, and updates to Microsoft Teams, SQL Server 2017, Dynamics 365, Azure Stack, and more.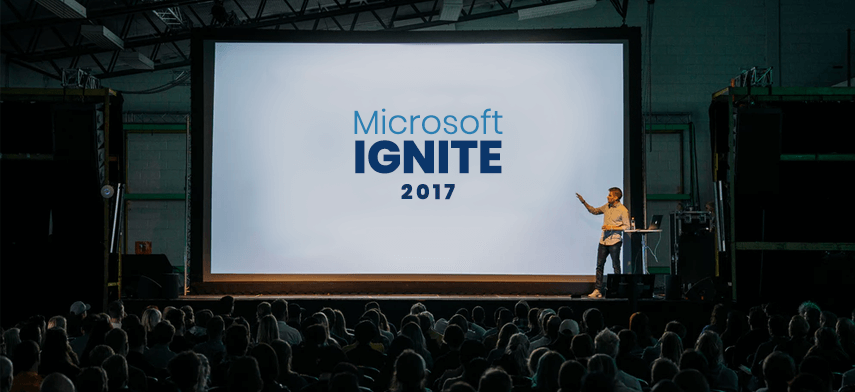 Being the company's huge IT customer conference, Microsoft Ignite has matured into a catch-all exhibition for the process of this tech giant across the whole cloud spectrum and business software.
With the unveiling of new innovations and products, Microsoft also made the significant announcements that span the technologies like Artificial Intelligence (AI), threat protection and security, plus a whole of developer announcements about SQL server 2017 and beyond.
The keynote of Microsoft CEO Satya Nadella for this conference represents a wide range of technology Microsoft is focusing, touching from how everything for mixed reality and Artificial Intelligence to data-ready cloud infrastructure and quantum computing are modifying the way of doing business.
Here are the biggest announcements from Microsoft Ignite 2017 conference this week.
Bots and Virtual Agents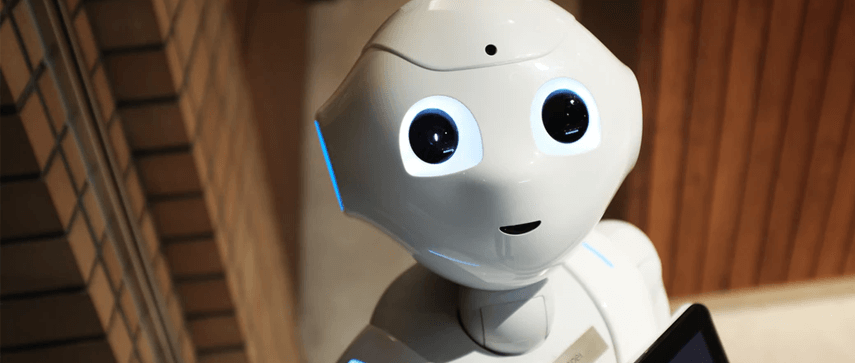 Microsoft revealed new Dynamics 365 Artificial Intelligence solutions, like virtual agents and chatbots, designed to increase existing sales processes and customer support with natural language processing (NLP) and intelligent assistant technology. These agents are already in making with Microsoft Support operations and in a trial with customers, including Macy's and HP. The virtual agents can also combine with third-party chat applications through the Microsoft Bot Framework enabling them to live in apps like Kik, Facebook Messenger, Skype, Microsoft Teams, and Slack.
Deeper LinkedIn Integrations
Microsoft is merging LinkedIn Graph with Microsoft graph for well-integrated data insights, and is upgrading the Dynamics 365 for Sales, and included directly to Relationship Insights as with another sales interaction. Therefore, Dynamics 365 relationship analytics will be expanded to add PointDrive and InMail interactions. Additionally, there will be Relationship Assistant cards prompted with LinkedIn data, in this way the sales people can locally draw profile pictures from contact records in LinkedIn.
Also, you will be able to search across SharePoint, OneDrive, and Office 365 for Microsoft Dynamics and LinkedIn sales profile cards if all of the services are integrated and connected.
Data and ML Advancements
Microsoft also raised the curtain for some of its AI research. Scott Guthrie, Executive Vice President, Microsoft Cloud and Enterprise Group, announced a preview of upgrades to Azure Machine Learning: Azure Functions and Azure CosmosDB. These offer data scientists and developers a new set of AI model management tools influencing open-source frameworks. Guthrie further added,"the server-less Azure Functions and Azure CosmoDB database service let developers write specific lines of code that can tie Machine Learning into IoT sensors, database changes, and more.
No More Skype for Business?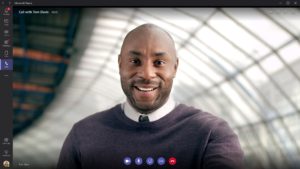 The company announced that the present Skype for Business enterprise communication tool in Office 365 will be replaced by team collaboration application, though it didn't provide the actual time frame. Microsoft Teams will also get meeting enhancements and advanced calling features, including outbound and inbound calls to PSTN (Public Switched Telephone Network) numbers, call, hold, voicemail, transfer, and a feature of audio conference preview enabling members to connect to a Teams meeting from any phone. Also, there will be full messaging and call ability between Skype for Business and Microsoft Teams.
Microsoft 365 for First-Line Workers
Microsoft will bring together, Windows 10, Office 365, and the company's Enterprise Mobility+ Security package to release Microsoft 365 F1, the latest version of Microsoft 365. This solution is outlined for more than 2 billion "first-line workers" globally, or those who are first to grab customers depicts a company's brand, or see services and products in action. These include customer service reps, retail salesperson, medical staff, and factory workers.
Microsoft 365 F1 consists of a specialized version of Office 365, Windows 10 updates around remote device management and deployment, and improvements to an application called Microsoft StaffHub. The application organizes the tasks such as shift scheduling with automatic alerts and note-sharing functionality. But, most particularly, Microsoft 365 F1 comes with the new range of purpose-built Windows 10 S devices for first-line workers.
Modular Application for Dynamics 365
Microsoft's enterprise resource planning (ERP) and customer relationship management (CRM), is getting more personalized and smarter with the enhancements in Artificial Intelligence and modular applications designed for particular business processes. Later this year, two new modular applications for Dynamics 365 for Talent will be available. Namely, Dynamics 365 for Talent: Onboard and Dynamics 365 for Talent: Attract.
Onboard is an onboarding application that helps human resources (HR) in training the new hires and customize the onboarding process. Whereas Attract integrates data from LinkedIn and Dynamic 365 to help follow applicants for positions and identify qualified candidates. The application is designed to give an account of most proficient candidates for the role and your company, understand the hiring pool and refine the return-on-investment(ROI) of the hiring process.
Flow and PowerApps
Workflow automation platforms and low-code development platforms of Microsoft, plus Flow and PowerApps, will soon be more acutely combined within Office 365 and Dynamics 365. The company announced that it enables users to embed custom list form and PowerApps right into SharePoint pages, and utilize Flow's point-and-click rule planner to indicate conditional logic in applications for actions and formatting. The users of Office 365 will further be able to execute a multi-app approvals system using Flow, Dynamics 365, SharePoint, and OneDrive.
Bing for Business For Better Search Results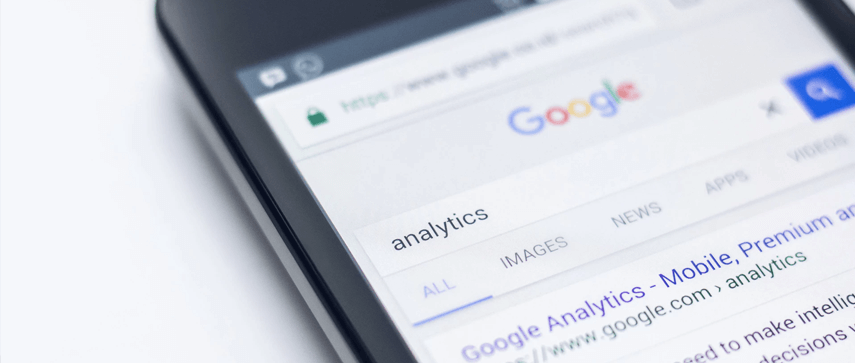 The tech giant announced a personal viewing for a new service for company's internal search use and Microsoft 365 called Bing for Business. The native search tool makes use of the Microsoft Graph and machine learning to deliver customized search results company data, people sites, documents, public web search results, and locations. According to the company, Bing for business is created to increase internal work rate and save time with an integrated view of contextual, personalized search results from outside and inside your organization.
Smart Security and Advanced Threat Protection
Following the recent issues of cybersecurity, Microsoft is looking to support the security offerings of its products, and at Ignite it announced a few threat-busting tools.
The subscription service, which provides businesses scalable access to Windows 10, Office 365 and other enterprise mobility solutions, will enjoy latest security capabilities because of Microsoft Intelligent Security Graph.
In addition, upgrades to Office 365's Advanced Threat Protection service will be increased to safeguard files and links shared in OneDrive, SharePoint, and Teams.
SQL Server 2017 and Azure Stack
Guthrie stated that SQL Server 2017 will be not only broadly available on Windows but on Linux and Docker as well. According to Guthrie, this is a "game-changer release" that makes SQL Server accessible on Linux for the first time as well as the facility to support Docker containers in developing more scalable and intelligent applications.
Guthrie also announced that Azure Stack will now ship through Original Equipment Manufacturer (OEM) partners, that includes HP Enterprise, Lenovo, and Dell EMC. Azure Stack enables enterprises to build and install hybrid application by using the same tools and Application programming interfaces (APIs) as in Azure.
Wrapping Up!!
Eventually, there are some upgrades to Cognitive Services by Microsoft, a group of intelligent APIs making developers simply include Artificial Intelligence capabilities to their applications. There is now the extensive availability of cloud-based text analytics service, that can operate keyphrase extraction, language detection algorithms on text, and sentiment analysis.
Image Credits: Microsoft