The transport industry is no stranger to the surge of on-demand apps and services. In fact, companies like Lyft and Uber propelled the booming trend of being when people wanted, and where they wanted. As on-demand technology has fully drenched the logistics and transportation market, there's one more area where the on-demand service concept can be applied – fuel delivery. Whether it's a long weekend drive with family or friends or daily commuting to the workplace, everyone has to visit a gas station to get a refill. However, the experience of getting your tank filled is not that great. Long queues at gas stations, pollution, fuel adulteration and poor handling by operators make the process unpleasant. Thanks to the emergence of on-demand fuel delivery apps and services, getting your car tank refilled is super easy and convenient. You can now order fuel online and get it delivered to your home or on the road.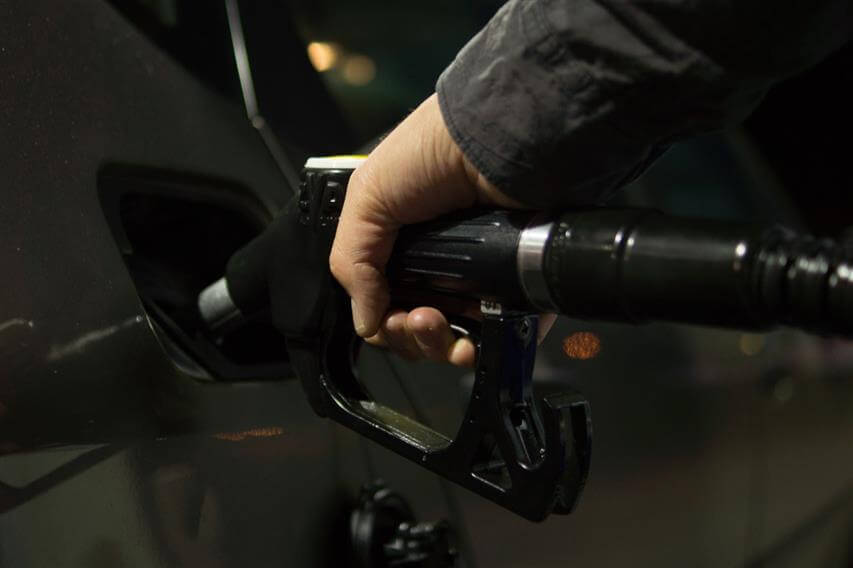 How Do On-Demand Fuel Delivery Apps Work?
The working concept of fuel on-demand/ gas on-demand services is simple enough that you don't need to head towards the fuel filling stations when the tank is about to get empty. By this, you will be simply able to request fuel online in a few easy steps:
Register: You simply need to download the app and provide their personal details to register.
Share Location: Easily share the current vehicle location on a map.
Request Fuel: Choose fuel type, quantity and confirm price. Eg:- 10 ltrs diesel.
Get Gas Delivered: Within no-time get the fuel delivered right where you are.
Once you are done with the above process, within a few minutes, a fuel delivery truck will be there at our location. Skipping the gas filling station as a middleman, on-demand fuel delivery services bring the fuel to you, adhering to all required norms and safety regulations.
With on-demand fuel delivery, consumers can prioritize their time more efficiently and minimize the time spent waiting in long queues at the gas station. The launch and popularity of various on-demand service apps promise to bring transformation in the typical process of searching and driving to the fuel station.
Benefits Of On-Demand Fuel Delivery Services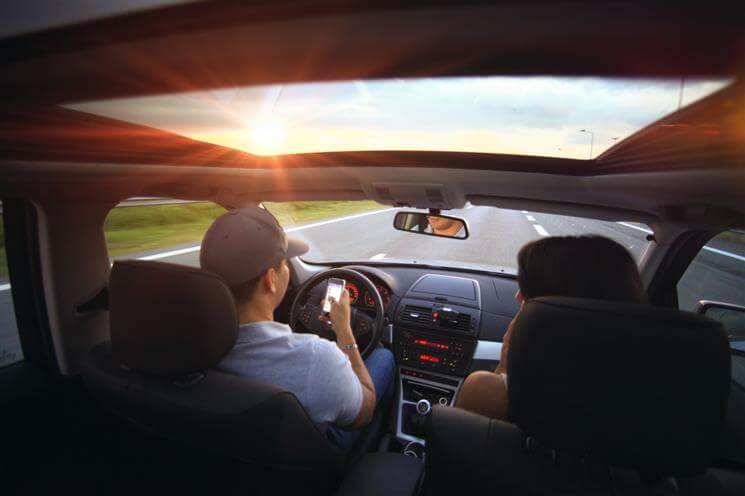 Basically, an on-demand fuel delivery app lets you save time and offer convenience by getting you access to fuel anytime and anywhere. Let us explore the benefits offered by on-demand gas/fuel delivery apps in more detail.
Time Saving
With app based on-demand fuel delivery service, you can save substantial time whenever you request a fuel delivery. No more waiting in long queues at fuel stations.
Environment Saving
Little or no fuel spills and adulteration due to loosely carrying and storing fuel at the site for future need.
Handle Emergencies
Ran out of gas in the middle of the road. No issues. In just a few taps on the mobile application, the fuel will be delivered right to you within a few minutes.
Convenient
No need to stand in long queues getting your car tank refilled. Get immediate access to gas anywhere, anytime on tap of a button. Also, you can book your frequent requirements in advance.
Cleanliness & Quality
Filling fuel through on-demand services is usually a cleaner procedure. It is double filtered and does not sit in an underground tank for weeks. It is regularly cleaned and fresh while filling.
Payment


All mobiles applications allow various payment modes such as credit/debit cards, internet banking, and e-wallets. Here you can select your payment mode according to your comfort.
Some Popular On-Demand Fuel Delivery Apps
"What about an idea where someone comes and fills your car up?" – Many startups and entrepreneurs around the globe have built an app around this concept. Below are some of the popular on-demand fuel delivery / "Uber for gas" apps that have made headlines and got coverage in the on-demand fuel delivery space.
Basic Features Of On-Demand Fuel Delivery Apps
Every fuel delivery app comes with some essential features to make ordering gas online seamless and convenient. If you are interested in building one, having a better understanding of them is essential.
Share Location
An easy way for app users to pinpoint their exact location on a map and avoid cumbersome explanations over phone calls.
Request Gas
You can choose the type, quantity, and category of fuel they have to order.
Track Delivery
View the fuel tank truck arrive at your location in real-time on a map with ETA.
Easy Payments
Choose the payment option as per your convenience. You can pay for your order using multiple payment methods including cash on delivery.
Transaction History
Keep a track of your previous fuel delivery requests and bills.
Enter Vehicle Info
Add a new vehicle with a one-time process to streamline recurring requests.
Schedule Delivery
Choose a time window for delivery that works best for you.
Manage Profile
A dedicated section that manages your profile, favorites, vehicles and more.
Challenges Faced By On-demand Fuel Delivery Startups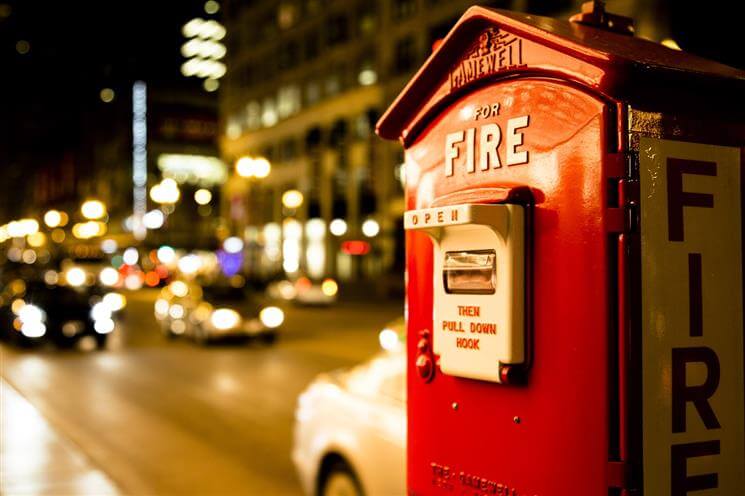 It is a bit of a trouble, or a bit of a blessing when we talk about the on-demand economy. With too many emerging entrepreneurs having innovative ideas, and companies progressively investing in the idea of business itself, it may be difficult to differentiate the useless from the necessary, or even worthwhile.
Safety-related challenges and concerns raised by authorities is something every on-demand fuel delivery app has to address sincerely to run sustainable operations. Serious fuel delivery startups are taking necessary precautions and measures like using high-quality tanks, security systems to restrict unauthorized entry and safety systems to cut off main tanks during an external fire. They also make sure not to exceed the regulatory amount for the fuel being carried for additional security.
Fuel on-demand services have faced regulatory trouble in many countries due to lack of clarity in the applicable laws and so-called legal grey area. The main concern revolves around the safety of these services. On the positive side, efforts are being from the side of many startups to address the raised concerns. Filld investor Noah Doyle told Bloomberg in an interview that "you simply have to jump through the hoops with the local authorities to educate them and get them comfortable."
Stepping Up The Gas
On-demand fuel delivery services can be a boon for the customers just like so many other on-demand services like taxi booking apps. Access to the ubiquity of the internet and smartphones have been instrumental in making many on-demand services popular among people.
Startups in the online fuel delivery space are focusing on building a robust on-demand fuel distribution network and making them safe, compliant, user-friendly and sustainable in the long run. There is certainly a lot of potential in this space considering the current challenges and problems associated with gas stations – unsafe fuel handling, pilferage and adulteration, congestion and long queues at petrol pumps, accessibility of fuel in rural areas and more.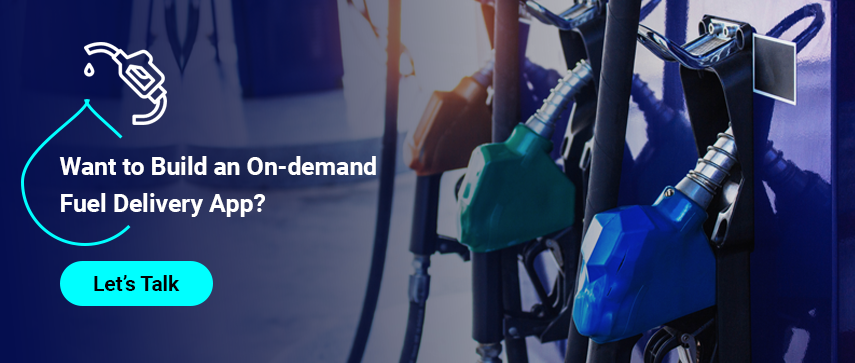 Author's Bio

Nitin Lahoti is the Co-Founder and Director at Mobisoft Infotech. He has 15 years of experience in Design, Business Development and Startups. His expertise is in Product Ideation, UX/UI design, Startup consulting and mentoring. He prefers business readings and loves traveling.