One of the complex considerations of reopening the office after two years is handling employee transportation and fleets efficiently. With a reduced employee count and staggered schedules driven by the hybrid work model, companies are now revising transport policies to support commuting. They are offering the pool vehicles (corporate car-sharing) option, thereby facilitating attractive and cost-effective mobility options for employees. But this option requires a different type of fleet management approach as compared to company-owned vehicles. And that is a pool vehicle management solution.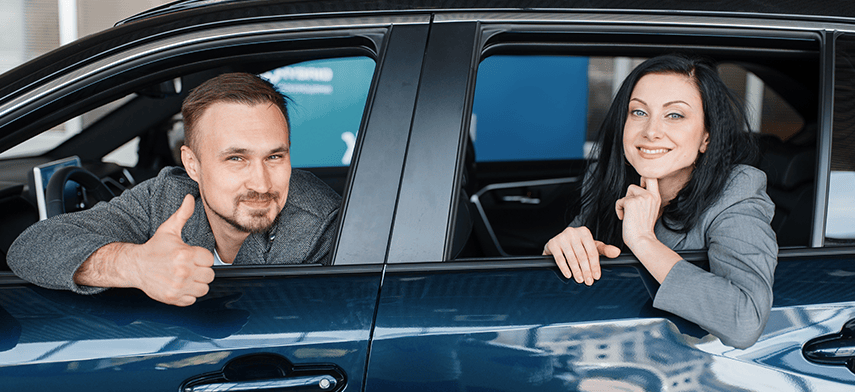 Our today's blog is all about the pool vehicle management system to optimize transportation for your returning employees to the workplace. So, let's deep dive into the blog.
All About Pool Vehicle Management System
A pool vehicle refers to any automobile or car intended to be used by all employees working in an organization and a pool vehicle management (PVM) system allows maximum use of all pool vehicles. When your employees need to attend a meeting at a different location or go to the same facilities with other colleagues, then they are encouraged to use this system by many companies. Under this system, only authorized employees can use pool vehicles booked beforehand via smart devices.
Implementation of the smart pool vehicle management system demands appropriate infrastructure such as car parking space, a pool vehicle booking system, key management, rules on fuel consumption, charging facilities in case of electric vehicles, insurance, maintenance, ride monitoring mechanism, etc.
Accordingly, a few companies share their pool vehicles with other companies to improve fleet utilization and reduce costs for all associated stakeholders via PVM. Some companies own a certain number of vehicles to simplify employee transportation. In contrast, some tie-up with fleet management companies to get access to pool vehicles used throughout the course of employment. The availability of required vehicles as per the nature of work and utilization of similarly available vehicles are possible only due to the pool vehicle management system.
To incorporate sustainability and improve the carbon footprint, some companies have adopted electronic vehicle (EV) policy and put in place electronic vehicles as pool vehicles, set up dedicated charging stations, and green zones for parking. Through the carpool management system, they are closely monitoring the transit activities on EVs.
Benefits of Pool Vehicle Management System
Businesses can attain maximum business revenue and growth in today's changing work dynamics through the pool vehicle management system. Its benefits include,
Reduced unnecessary travel and costs of many trips

Lowered emissions

Better monitoring of fleet's use, mileages, fuel consumption, and traffic incident

Gain insight into many dimensions of pool vehicles' utilization that provide clarity around fleet usage, availability, travel time, location, etc.

Reduce unauthorized and unidentified vehicle use

Safe and more reliable commuting options for employees

Streamline vehicle utilization in case of peak demands

Reduced demand for private vehicles and their parking space
How the PVM System is Designed
The system works based on the reservation mechanism, sometimes managed by technology-enabled software, mobile applications, or operators manually. The integrated pool vehicle management system takes care of all the vehicles.
Many companies hire a fleet manager to conduct all the operations of managing pool vehicles, including verifying vehicle registration documents, driving licenses of employees seeking to use the vehicles, damage management, accident prevention inspections, risk analysis, solving booking-related queries, and providing training to employees on handling pool vehicles, etc.

How Pool Vehicle Management (PVM) is Useful for Your Organization
Whether you are a company that owns a certain number of vehicles or an agency with hundreds of vehicles kept at the dept, you can manage your fleet efficiently with PVM in today's hybrid working environment.
#1 You can utilize all pool vehicles to their full potential
Integration of advanced technologies and third-party applications are the powerful components of a pool vehicle management system. It makes it easy to manage the fleet size effectively.
The PVM system closely monitors that every pool vehicle is used as per the needs of employees, validating through the "fit for the purpose" mechanism. It also helps to know the availability of the drivers and appropriate vehicle types. Daily route assignments can be scheduled using the pool vehicle management software. If this system is followed, the chances of efficient use of available vehicles are in the gamut. Moreover, the records of usage of the vehicles derived from the tools help determine the fleet size.
#2 You can reduce idle hours of your pool vehicles
Vehicle management without the use of technology can be financially detrimental to the business. Some vehicles are being utilized regularly, while some might not have been used for weeks. The unused vehicles are nothing but idle assets. The PVM avoids this inequality in the frequency of use and improves the efficiency of vehicle utilization. Every utilized hour reduces the idle hour of the fleet vehicle. And fewer idle hours means more chances for business development.
#3 You can optimize the use of pool vehicles and schedule compatible vehicles according to the nature of work
Fleet size with an appropriate vehicle according to the demand of work is a crucial factor in getting pool cars in use. Scheduling a ride with the exact availability of a vehicle suitable for the nature of the work is the success of the pool vehicle management system. The PVM system incorporated with the pool vehicle booking capabilities helps fleet managers to know the required fleet size to be maintained. It helps to avoid redundancy and results in saving unnecessary expenses.
It also helps to improve the use of the right and necessary vehicle according to the demand of the work. For example, if a standard passenger vehicle is adequate for a job, then the chances of using the most cost-effective standard passenger vehicle, instead of a utility vehicle, increase. In addition to this, the data derived from the software provides better insight into the fleet size, availability of the vehicle, and peak demand and hours.
#4 You can enhance the efficiency of your fleets
The biggest expense in vehicle management is fuel costs. Speeding, irregular acceleration changes, sudden braking, and idle time are the reasons for excessive fuel consumption. The PVM system can monitor this behavior and present the reports. GPS enables the en-route position of the vehicle and allows fleet managers to make the eleventh-hour change in route if required for the change in functionality of the task. It enhances fleet flexibility. Scheduling and licensing alerts help to avoid vehicle downtime. Without extra administration work, vehicle usage reports are available as needed so that they can be used not only to plan the work properly but also to check whether the vehicles are being used properly or not.
#5 You can provide a safer transportation experience and improve driver behavior
Vehicle tracking portals and factors related to driver behavior like speeding, braking, routing, etc. can be monitored with the help of powerful technology tools incorporated in the software. The availability of reliable data on driving patterns ensures that risky driving habit problems are addressed and rectified. Tools like in-cab displays and push notifications provide real-time alerts if the driving parameters are not followed. With an in-built driver monitoring system, you can help drivers to be more aware of their responsibilities and enhance safety awareness.
#6 You can ensure fleet compliance
The pool vehicle management system components help keep the fleet vehicles compliant with regional driving documents and licenses. Various tools record driving hours, trip records, and covered distance. On-call data is also available for review and analysis. Furthermore, the fleet manager verifies the legal documents of pool vehicles and drivers and carries out regular UVV inspections of pool cars to enable a safe journey.
#7 You can easily regulate unauthorized use of pool vehicles
With this fleet management software, you can allow only licensed and authorized persons to use the pool vehicles. Moreover, accessible timing slots for vehicles can be allocated to those vehicles that can be used only in a particular slot. It regulates the unauthorized and personal use of the vehicle and is cost-effective as far as fuel consumption is concerned. Moreover, the PVM system's fuel consumption analysis help to restrict false bill claims.
#8 You can reduce your transportation expenses
The fleet vehicle size and its expenses directly have an impact on the organization's profitability. A shared pool vehicle is a lucrative option that many organizations are opting for. The PVM system enables the organization to get its fleet vehicles used most. To reach this goal in a more appropriate way, a shared pool vehicle is being thoughtfully considered by various companies. It leads to the result of having shared costs and reduced idle time of available vehicles. In addition to this, organizations get rid of the overheads for managing the fleet, and fewer expenses for fuel, and maintenance.
The Bottom Line
The data-driven and robust pool vehicle management system is nothing but an artificial supervisor which helps to yield the desired results in managing fleets effectively. Maximum use of the fleet, monitoring the real-time position, availability of the required vehicle and drivers, maintaining the staff as needed, fuel consumption records and analysis, equality in the use of the fleet, paperless maintenance alerts, safety, fleet security, and many more records and analysis can be available on the tips of fingers. Less administrative work enhances staff efficiency. These are conducive to the betterment of the use of the fleet vehicle. Eventually, this results in revenue growth for the organization and cuts down the expenses. Learn more about pool vehicles and strategic fleet management strategies from our experts and incorporate the system seamlessly.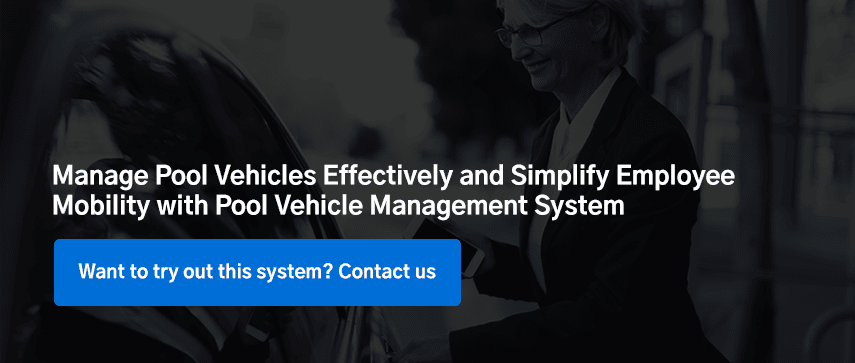 Author's Bio

Nitin Lahoti is the Co-Founder and Director at Mobisoft Infotech. He has 15 years of experience in Design, Business Development and Startups. His expertise is in Product Ideation, UX/UI design, Startup consulting and mentoring. He prefers business readings and loves traveling.