Smart mobility after Covid-19 is one of the key concerns in this tough time. Transportation is among the most affected sectors in the world that will surely have to change its way of operations and business models. There are several questions and challenges in front of the transportation companies and government to gain the customer's trust back in them and safeguard their safety and security.
Most of the people who used to travel across the places are now working from home. This has reduced the movement of transport vehicles across the globe. All the modes of transportation such as trains, buses, flights, cars are kept on hold unless the pandemic subsides. But what comes as a bigger concern is the impact on the transportation industry will take the course in transportation after corona. Since social distancing and the risk of getting infected would continue to persist; the mobility sector will have to change its business models and protocols accordingly.
Let us discuss how the automobile companies have responded to the transportation challenges during Covid-19
Autonomous Delivery Vehicles

Due to lockdown in many areas in several countries, people are stuck in their homes and are unable to go out even to buy daily essentials, medicines, and groceries. This is also impacting the earnings of restaurants, vegetable vendors, and pharmacists. Thus, vehicle manufacturing companies are providing autonomous delivery vehicles that would help in making home deliveries without any human contact, also known as contactless deliveries. Several restaurants are also adopting this delivery service to restore their customer's trust in them and to assure them of infection-free deliveries of the required commodities.

Developments In Ride-hailing

During this period, healthcare workers are the most important asset helping us to fight with the pandemic. These people are traveling in different areas to treat the patients and check for the symptoms in them. Thus, it is very important to have a solution for the mobility of hospital staff and the physicians.

Many transport companies have launched their ride-hailing services, where they are providing emergency services to healthcare workers in different areas. In many parts of the world, the taxi drivers are themselves reaching out to the medical workforce for transport, and also giving discounts on the rides. This solution has not only provided comfortable transport facilities to the healthcare professionals but also has retained the employment of cab drivers during the Covid-19.

Micro Mobility Companies

Owing to the social distancing norms imposed all over the world, the public and passenger transportation is discouraged for now. Thus, micro-mobility companies are taking a step ahead and providing smart mobility solutions such as scooters, e-bikes, etc. Micro mobility has turned out to be a convenient alternative for traveling within a distance of 5km to 8km.

These micro-mobility solution providers are giving their vehicles to the workers and entrepreneurs to serve their customers who are unable to commute because of a lack of transportation. These companies are collaborating with the local restaurants to provide safe and hygienic food for the ones stuck at home without any resources and hostel students. In fact, the recipe box services are also supported by these companies.

Road Space Turned Into Bicycle Lanes In A Couple Of Days Instead Of Years

The governments of various states are promoting the usage of cycles for important trips rather than using public transport. The cities are turning their roads into bike lanes for proper and organized transport and biker's convenience.
What are some changing work scenarios to expect post-COVID?
Although it is very difficult to say the exact work scenario in transportation after corona, there are some potential changes that are likely to take place in the future.
Personal transportation is witnessing a growth as people feel safer and protected in their personal vehicle. Thus, more and more people would opt to purchase cars, which is sure to increase traffic in the coming times.

Another edition in the market growth would be for two-wheelers, as people would not have to rely on anyone else, and scooters and bikes are among the affordable, safe, and dependable mode of transportation.

Before Covid-19, though commuting through carpooling was picking pace; now it is likely to experience a decline in market growth due to low demand from the people. However, carpooling with the acquaintance, family, and friends might improve post-pandemic.

The public transports like city buses would come across various modifications in its business models due to the increasing preference for contactless transportation. It would also encourage the usage of smart cards which can be swiped while boarding the bus. In addition, the buses could also go conductor-less. To protect the drivers from getting infected, the bus designs are also foreseen to change where plexiglass would be put between the driver and the passenger area. Other modifications are also expected from safety, comfort, and a good user experience point of view. The buses and other public transports need to be thoroughly and regularly sanitized to keep the infection at bay. It aims to provide a secure and safe environment for passengers.

Not only this, but the truck fleets also would need new safety and preventive protocols for the transportation of perishable and non-perishable goods and commodities. The companies will take extra efforts to sensitize their staff and sanitize their products being dispatched, stored, and transported from one place to another.
Mobility Trends During Covid-19
Due to the rocky situation for the transport and smart mobility industry there are several changes that are likely to emerge as the upcoming trends after easing down of Covid-19. Here are some of the leading game-changers for the market are:
1
MaaS is Multimodal
Mobility as a service (MaaS) is the first trend that was picking pace even before the pandemic. The only difference after the Covid-19 would be that the traffic management system will play a vital role in transportation. Transportation Systems Management and Operations (TSMO) and Traffic Management are likely to be integrated with the MaaS in the coming year. However, even though the mobility choices are foreseen to change; data obtained from traffic operation and management are more or less to remain the same.
2
Travel Time Goals
Owing to social distancing, the travel time goal is another trend to prevail in urban areas. In this case, the technology is expected to play an important part in improving mobility services. It is predicted that the transportation planning would face two major changes: First, planning considering the disease outbreak and natural disasters; second, the planning process is likely to become more flexible than it is at present.
3
Utilizing AI
The implementation of artificial intelligence is expected to see a wider scope after Covid-19. AI is likely to be implemented in various aspects such as operational efficiency and optimization with the help of predictive analysis of demand in transportation, improvement in user experience, preventive security and safety management using AI-enabled video analytics, autonomous delivery and dispatching operations to bridge the gap between environmental changes and increasing demand, and improved preventive maintenance.
4
Autonomous Public Transport
Again, social distancing being an important precaution to be taken long after the disappearance of coronavirus, public transport will have to change their operating models. There has to be contactless transport, to avoid infection among the people. This encourages the emergence of the autonomous public transportation system. These vehicles will be put on roads for commute, instead of being operated for trials only. The transport companies are working on reducing onboard fare, installing safety panels near the driver to reduce the exposure from passengers boarding the transport, rear-door boarding, and others.
Besides this, public transport autonomous vehicles are being tested for no human attendants to pick and drop medical professionals. These AVs for public transports are likely to be launched on roads soon, looking at the current impact on transportation scenarios.
5
Road-side Management
The governments of various states are working on kerb management systems and initiatives. The pandemic has already impacted the system owing to the fluctuation in the use of roadside as well as parking reductions. Cities are changing their infrastructure to provide parking facilities for food takeaway, and reduction or elimination of parking spaces, which attract an increased number of people, such as malls, parks, and beaches.
6
Improving 'Complete Trip'
The transportation companies are relentlessly working on providing the 'complete trip' experience to the travelers. It aims to provide seamless and effective transportation to improve mobility access. It enables passengers to travel independently from one place to another. This will now be accompanied by preventive measures to avoid the infection.
Apart from these trends, there are some major impacts seen on the urban mobility transportation service as well. The Covid-19 pandemic has wreaked havoc in many parts of the world.

Let us see how it has changed the public transit sector and taxi and ride-hailing services
Public Transit

Coronavirus spreads faster in crowded spaces. Thus, a crammed subway or busy buses are the potential breeding ground and source of spread for the virus. It is no surprise that the public transport industry across the globe has taken a backseat and is undergoing tremendous losses in terms of passenger comfort, satisfaction, and finances. In the countries where pandemic was constantly rising, the public transport system suffered a virtual collapse. Some have also imposed a lockdown on its people to reduce human contact and public gathering as much as possible which has stopped all the sources of public transport until the effect of virus reduces.

Taxi And Ride-hailing Services

Ride-hailing and taxi services are still in a hazy situation, where its future is unclear. Even though the people are still very unsure and skeptical about any sorts of transport services, they are likely to prefer cab services over others due to less crowded space and more reliability with respect to hygiene and safety. In several countries, the government has restricted the number of passengers per taxi to not more than two. This reduces the possibility of the spread of coronavirus to some extent. Besides, it also helps in tracking the affected person and the driver easily.
Will Protected and Shared Mobility Become Future of Transportation?
It would be interesting to see the way people would react to the transportation post-COVID-19. The passengers prefer the mode of mobility based on three key factors namely affordability, experience, and convenience. But, after the pandemic another important factor added to the list is safety. The passengers would want the source of mobility to be so safe that the virus infection would not pass on to the other co-passengers or the driver.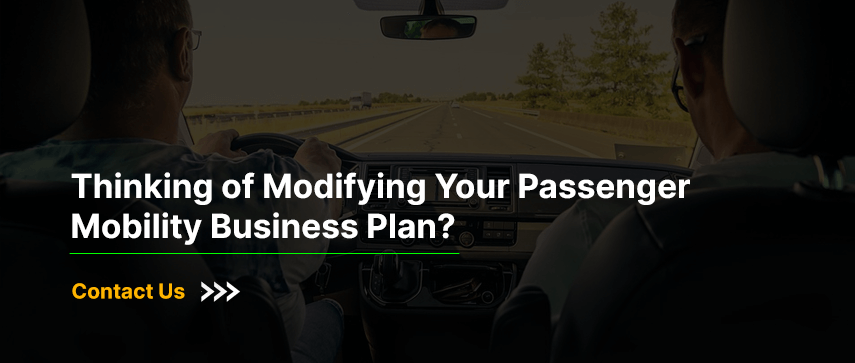 Author's Bio

Shoeb Ahmad, with an experience of 22 years in Digital World, heads Digital Marketing at Mobisoft Infotech. He has a rich experience in SEM, SEO, Social Media & other verticals of Digital Media. He also has been a consultant for a variety of industries, enterprises & startups. He loves reading & traveling. He often writes on various forums since he believes 'Knowledge increases by sharing.'