"Bots are the new apps," declared Microsoft CEO Satya Nadella in 2016.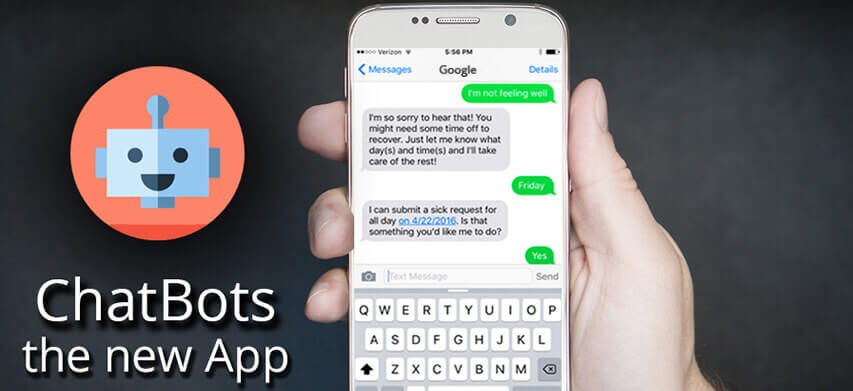 There are two types of people: Those who are tired of hearing about chatbots and those who are not sure what exactly it is. Which one are you?
If you belong to the second category, here is a small definition for you:
"Chatbots are the software programs that communicate with the human in human languages, such as, English, Chinese, and so on."
The concept of Chatbots is not totally new as almost everyone is familiar with the Microsoft's Cortana and Apple's Siri. These are powered by the bots and have been popularly used for a while now. In the near future, chatbots will be implemented in a lot of ways and behave like humans too. Also, the rise of chatbot will become a standard way of communication and engagement between businesses and customers.
Let's have a look at some of the areas where chatbots are being used to imitate the human conversations:
Office Assistant
In many organizations, human intervention is not required in day-to-day tasks or activities. There are several tasks that can be handled by the programmed bots. Today, bots are able to manage the work and workplace more efficiently than the office assistants. Answering queries like the manager's cabin or wifi password is not necessarily an assistant's job. People can simply ask the chatbot and get all their required answers. Some bots are also able to set reminders and schedule meetings. Below are a few examples of Chatbots at workplace.
Microsoft's Employee Chatbot- "ADBot":
ADBot explores the corporate directory for all sorts of information. It gives answers to the employee's queries. Microsoft is continuously working on improving this digital assistant so that the employees can ask it some simple questions such as what's for breakfast in the cafe?
Overstock's HR Bot- "Mila":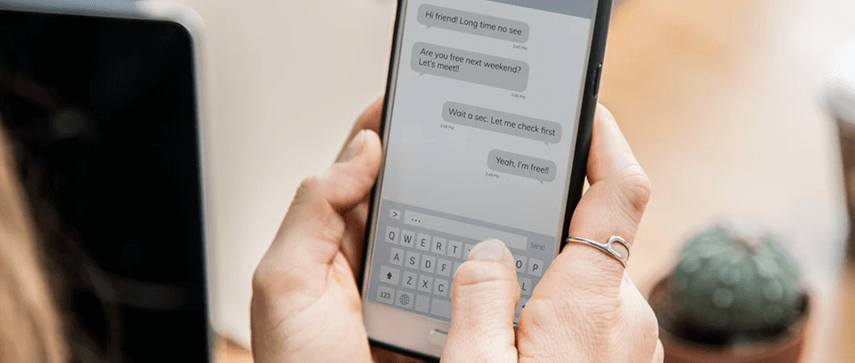 "Mila" is the HR chatbot of Overstock, an online retailer. When employees of this company get sick, they leave a message at Mila and it informs the manager. Employees can also use Mila to check their schedules, send an email, make a phone call, book holidays, and so on.
Customer Care Executive
People are tired of the boring and lengthy IVR menus that always ask them to press 1 then 3 and put them on hold to listen to some piped music continuously before answering their queries. Using chatbots for solving customer's queries will put an end to this. It is a fact that almost 80% of customers' queries are somehow repetitive and it will make sense to have chatbots addressing them.
One of the best things about having chatbots as a customer care executive is that they will never get tired while answering the same question again and again. Moreover, bots are programmed to observe and learn over time. They become smarter and more sophisticated day by day and will be able to give a superior experience and increase customer satisfaction. Here are some examples:
Virtual Agent By IBM- "Watson":
Watson is the new way to offer automated services to the customers. It provides a conversational, cognitive self-service experience which can take action and provide answers. Businesses can easily modify their Watson Virtual Agent to fit their specific needs, match their business brand, and provide custom content. Moreover, its deep analytics help them to understand the constantly changing customer's needs.
Vodafone's Customer Service Chatbot- "TOBi":
TOBi has been programmed to act as the virtual customer care executive. It can handle a wide range of queries including data usage, device troubleshooting, order tracking, and roaming costs. It allows the customers to message to Vodafone at any time to deal with transaction or issues at their own pace.
Accountant
One of the most important or intense tasks, "accounting", can be simplified by the power of chatbots. The bot collect information, even it uses the receipts as an input then turn those receipts into the machine friendly format. The bot will turn that information in encrypted form and associate it with certain accounts. It learns, remembers, and smartly processes such information further.
Web Designer
We have physical robots that we use as replacement for the workers in various tasks, just like that, bots, that do not have any physical form, can perform the web designing tasks which are repetitive as well as don't require much human intervention. These bots are programmed to make modification as per the feedback.
Travel Agent
The industry where chatbots are having a rapid growth is the travel industry. Here the term used is "travel bot"- the chatbot which operates through the messaging platforms like the Facebook messenger to assist with the booking travel, or provides an automated customer service on the website of a travel company. To have all your answers regarding traveling, use travel bots. They will schedule trips, make the reservation, and provide a complete travel plan. For example Facebook Messenger travel bot-"Skyscanner", that has made searching and booking flights a pleasure. Users simply need to tell the bots where they want to go, where they will be flying from and their travel dates. There is also an option to enter "anywhere" in the bot if you are not sure where you want to go. The bot would come up with a few recommendations for you.
Chatbots And Artificial Intelligence
Meanwhile, advancement in artificial intelligence has enabled the companies to combine the live support staff with some automated bots for creating cost-effective and compelling chat-based interaction system for their customers. Some of the most trending and preferred chatbots that have completely impressed the users are:
Facebook Messenger Bots
Today, Facebook has the biggest chat platform. Its Messenger bot has become the latest craze in a software interface. It lets the businesses to set up Messenger chatbots on their business page. Chatbots allow the businesses to have an automated conversation with the users who click on Facebook Messenger and start a discussion. People may have various needs such as buying tickets for some events, setting up an appointment, or getting directions, which businesses can easily serve by getting in touch with them through chatbots.
Whether businesses are creating applications or some experiences for sharing updates about their latest product launch or they are offering some new services, bots will make it possible for them to be more proactive, personal and more efficient in a way that businesses interact with their users.
Now users are able to search bots and companies inside the Facebook Messenger by their names, so businesses can connect with the customers in a more convenient way. There are many big brands that are already using Facebook Messenger bots for interacting with their customers effectively. Let's have a look!
Need a ride? If you are among those one billion people who use Facebook messenger, then you are able to hire a Uber by using a chatbot existing within that messaging app. You can request a cab by having a conversation with a Uber chatbot, which would also provide the status updates. Additionally, Uber's integration lets their users request a ride from their Facebook Messenger conversation with other users just by clicking on an address.
It is a blessing for those people who have a late night craving. They no longer needed to think twice before picking up the phone and ordering their favorite dish.
The global restaurant chain, Pizza Hut which has more than 15,000 locations, is accepting orders through Twitter chatbots and Facebook Messenger. For Pizza Hut, the objective of building the chatbot was all about enabling its customers to order food as quickly as possible.
Baron Concors, Chief Digital Officer of Pizza Hut, explained, "We are committed to serving our customers in the most convenient way and meeting them in the channels they already prefer."
The users of Facebook Messenger who interact with the chatbot of this company will be allowed to connect their Pizza Hut account to the Messenger account so that the company's chatbot would have complete access to the order history.
Allo From Google
In order to give a tough competition to Facebook Messenger, Google has announced its own chatbot called "Allo". Apart from the neat features around self-expression and privacy, the interesting part of this chatbot is @Google, the digital assistant of app's AI.
Allo is very useful and interesting because Google has taken almost a decade-long time to head start in applying the machine learning in a search. You can even see that Allo is becoming the main interface for interacting with the Google search.
With the help of knowledge graph, Google search has become surprisingly good at understanding the meaning and context of the queries you asked. These queries will become more similar to the natural language over a period of time. With the massive scale in data as well as years of working at hard problems of common language processing, Google has a clear path for making the conversational commerce capabilities of Allo at the top.
Over To You
It is important to keep in mind that the ultimate goal of chatbots is not to compete with the capabilities of humans or to pass a Turing test but to help them achieve particular information without any need of another human involvement.
A chatbot is a booming trend that has more and more industries and businesses getting interested at, as it has eased the interaction process. From office assistant to web designer, from accountant to customer care executive, chatbots have become an interesting mode for solving almost all sorts of customer queries.
Chatbots have proved as one ray of hope to bridge the human intervention gap and make customers happy. Still, there are a lot of things that can be considered for leveraging the potential of high technologies such as machine learning, natural language processing, and artificial intelligence.
By adopting these technologies, businesses will make themselves competitive in this continuously changing industry.
Author's Bio

Shoeb Ahmad, with an experience of 22 years in Digital World, heads Digital Marketing at Mobisoft Infotech. He has a rich experience in SEM, SEO, Social Media & other verticals of Digital Media. He also has been a consultant for a variety of industries, enterprises & startups. He loves reading & traveling. He often writes on various forums since he believes 'Knowledge increases by sharing.'