Whether you are a tourist shopping for souvenirs at Paris or you're indulging in fine retail therapy, you can finally bid goodbye to pulling out your wallet, remembering multiple pass codes and swiping credit cards. Say hello to the most convenient mobile wallet system – Apple Pay.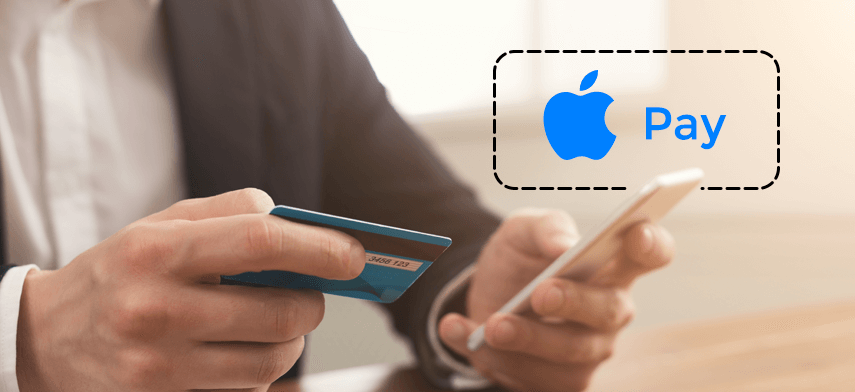 The future of mobile payments is finally here with Apple Pay, which requires just a tap of your thumb at checkout to pay for any purchase. The service is compatible with the iPhone 6, iPhone 6 Plus, Apple Watch relying on iOS existing Passbook app and Touch ID.
How does it work?
Users scan their credit cards (MasterCard, American Express or Visa) and the information is captured by Passbook. It uses Apple's Passbook app, NFC (in the iPhone 6 and 6 Plus), a special authentication chip and Touch ID, the built-in fingerprint reader found in the iPhone 5S and now iPhone 6 and 6 Plus.
All it takes is a secure one-time code, stored on the users' device which can be used to pay at any of the supported merchants. According to Apple, this technique keeps your payment information safe and is not shared with merchants or stored on Apple's servers. Apple Pay can also be used within apps to make one-touch purchases by simply clicking "Apple Pay" during checkout and using the TouchID.
Why Apple Pay could be a game changer for Small Businesses?
1) Increased security and privacy for customers
Apple Pay is enabled through near-field communication (NFC) technology which implies contactless communication between two devices – like a payment terminal and a smartphone – which makes it extremely easy for customers to make quick payments, gain access to digital content and much more.
Of course, unless customers are not convinced about utmost protection and security it would impact purchases and sales. But Apple Pay uses multiple layers of security thus ensuring the consumers' sensitive data on the credit card is transferred safely from the merchant to the Credit Card Company and back again.
Here's how it works: Customers store their credit card information in the Passbook iOS software application and upon purchase, their identities will be verified using the Touch ID sensor. And how does one know when the payment has been made? A beep and a pulse (Apple Watch) or a quick vibration on the iPhone and its done!
The benefit: Every transaction would generate a unique security code; which means the merchant will never know credit card numbers or consumers' names. And also, no issues about losing a customer's credit card details ever as you don't even have it in the first place!
2) May the Competition begin
Apple Pay is all set to change the way credit card transactions take place. Backed by heavy weights within the banking industry, Apple Pay is incorporated into the Apple Passbook mobile wallet with American Express, Visa, and MasterCard which are responsible for 84 percent of credit card transactions. Currently, there are approximately 220,000 merchants who are ready to make the switch and process credit card transactions through Apple Pay.
The benefit: Apple Pay is being used with big names such as Whole Foods, Walgreens, McDonalds, Groupon, Uber and more, small businesses would automatically sit up and take notice instead of being left behind. Small businesses are at advantage as they have the capability to adapt to new technology quickly and seamlessly as compared to large companies.
3) Accept Apple Pay, you might be prepared already!
In order to accept and process Apple Pay transactions, small businesses primarily need a payment terminal which supports NFC. It has been made mandatory for all retailers and merchants to support credit cards with EMV (Europay, MasterCard and Visa) chips, or else bear the brunt of accepting more liability in case of the occurrence of a breach if consumers have used EMV cards to pay for their purchases.
The benefit: For small businesses, if you already have a POS terminal, there are chances of it being equipped with Near-Field Communication (NFC) Technology. Not all NFC-capable readers are compatible with Apple Pay, but many are, since nearly all EMV-enabled payment terminals can also handle NFC transactions.
4) Simpler payments, better times
Payments for consumers will now be a breeze with Apple Pay as they can store all their credit card data in Passbook, and choose which card to use for transactions respectively – no wallet, all it needs is an Apple Watch or iPhone!
Related: Payments, productivity, sports, fitness and more! Know more about our Apple Watch Development Services
The benefit: Streamlined payments are a boon for companies of all sizes: small, medium or a large enterprise too as it makes business management simpler, effective and smarter. With integrated payments system, small and medium-sized business owners have control over their entire payment mechanism all on a single screen, thus saving on time and efforts and improving cash flow management too!