If you are one of those people who want to get in touch with the doctors without having to pay a visit to their chambers physically, then there is good news for you. The healthcare sector is evolving for the betterment of the patients who are unable to visit doctors every time they suffer from basic health issues (cough & cold, fever, stomach upset, etc) or even to share their medical records, and other test reports. And the first step to this positive evolvement was taken when the healthcare industry decided to embrace technology and develop easy-to-use and absolutely useful hi-tech medical software such as telemedicine to make it easier for the patients or their family members to communicate easily with the healthcare professionals during the time of dire need.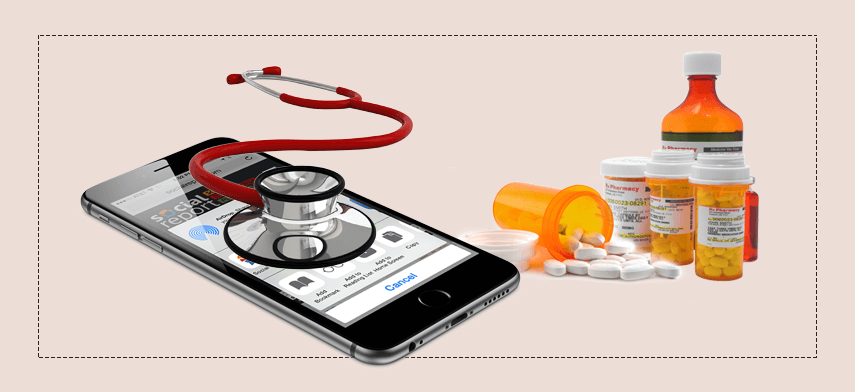 What is Telemedicine?
There are still numerous people who are unaware of this new advancement called Telemedicine, in the healthcare sector. However, here is a proper explanation of what this exactly is. Telemedicine is a technology that enables remote delivery of healthcare services which include health consultations or assessment over various kinds of telecommunications infrastructure such as a smartphone, tab, and much more. It allows healthcare professionals to evaluate and diagnose a patient's condition and then, accordingly treat them over without the need for an in-person visit.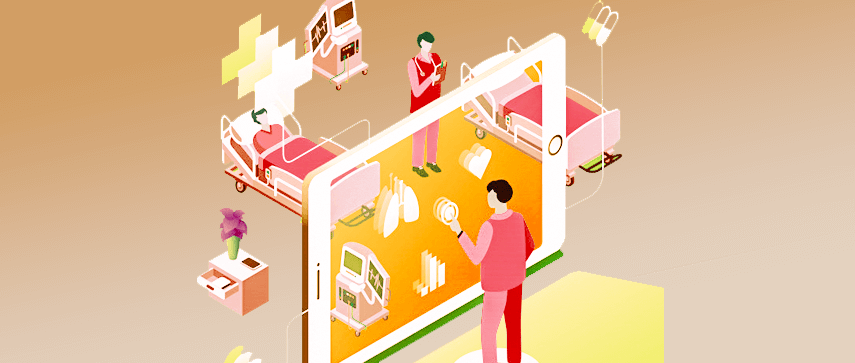 Initially, there was a major debate regarding the usage of this healthcare IT solution. Many people thought that telemedicine could not be used by everyone. But now, most of the people have turned tech-savvy and hence, the usage of this technology is no longer considered to be difficult.
Benefits of Switching to Telemedicine
Telemedicine software or apps have a wide variety of benefits. Keen to know about the benefits of telemedicine?
Increases Patients' Satisfaction
If you are a healthcare professional, you must know that the only way in which you can improve or increase the satisfaction of your patients is by making it easier for them to get in touch with their required doctors, without having to wait in a queue behind several other patients. This is when you require a telemedicine software/app. This will easily help you satisfy your patients by giving them the provision to easily get in touch with the doctors directly, without wasting time in a huge queue at the hospital's outdoor or OPD.
Increases Revenue



Since telemedicine has increased the convenience of the patient, your existing patients may seek treatment very often from you, it can attract new patients on a regular basis and also, the patients may refer you to their close ones. This definitely enhances your possibility of earning more, and that too without having to visit them in-person.

Helps to Get in touch With Overseas Specialists
There could be some medical cases which might not get solved easily due to lack of amenities in your country. So in that case, to improve patient's health you would require telemedicine so that you can connect them to a specialist from overseas who is an expert at solving the healthcare issue your patient is suffering from. So, isn't this one of the best benefits of telemedicine for patients?
In fact, this particular technology can help the people residing in rural areas to get in touch with the doctors, available in reputable city hospitals as well. So overall, this telemedicine is a blessing for the healthcare sector.
Helps the Patients from Getting Readmitted
Helping patients suffering from acute health issues to get readmission to the hospital can be a difficult task. However, if you opt for telemedicine it will allow you to stay in close contact with your patients so that you can assess their health condition easily and spot any kind of health issues before they require serious treatment.
Improves the Overall Workflow
Telemedicine helps in improving the workflow by letting you or your staff identify a patient's reason for calling and accordingly, prioritize their treatment.
Now that you know about the benefits of telemedicine, don't you think being a medical practitioner you should invest in such pro software? If your answer is yes, then go for it now!

3 Main Variants of Telemedicine Used by Professionals from the Medical Sector
Telemedicine app or software has three main types of variants. These are:
Asynchronous Telemedicine


Asynchronous telemedicine, better known as store-and-forward telemedicine solutions is one of the major types of telemedicine. This particular form of telemedicine basically enables the healthcare professionals to share their patient's lab results, images, videos, and a wide variety of other medical records with other professionals at a different location so that they can decide on the right treatment procedure for the concerned patient. And the best part is that the medical data would be securely shared.
Remote Patient Monitoring (RPM)


This variant of telemedicine solution enables the medical practitioners to track a patient's health from a distance. Remote Patient Monitoring (RPM) makes it easier for doctors to watch for warning signs in patients, who are prone to health-risk or are recovering post-surgery, and quickly prescribe medicines or give emergency solutions. This type of telemedicine is also known as telemonitoring, or home telehealth.
Synchronous Telemedicine


Synchronous Telemedicine, also known as Real-time telemedicine is a software or app that enables live interaction between the healthcare professional and the patient, or interaction between two healthcare professionals using audio-cum-video communication. The basic goal of this system is to connect the ailing patient and the doctor from afar. Basically, the motto of this software is to offer a virtual alternative to the in-person doctor visits.
So, these were the three vital types of telemedicine that are mostly used by medical practitioners or healthcare centers in general, in order to enable smoother communication between the patients and the doctors, or between healthcare professionals (abroad).
MyHouseCall- A Successful Telemedicine App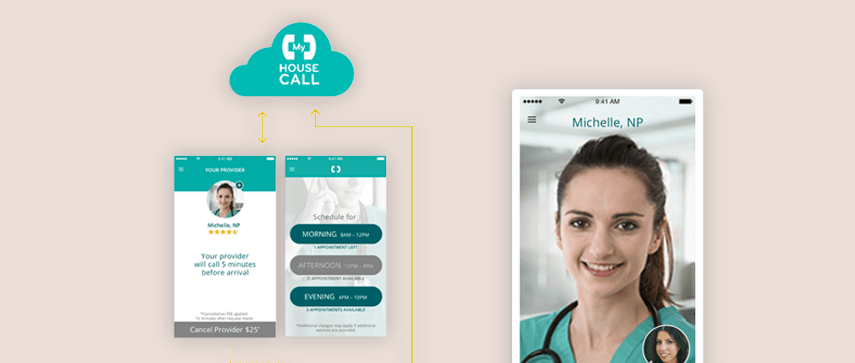 Founded by Dr. Eric Ritz and his brother Michael Cole, MyHouseCall is a telemedicine app that was launched by a group of local healthcare professionals in order to provide the users (patients) with an alternative to going to hospitals, doctors' chambers, or even the emergency room.
The key highlights of the app are – HIPAA-Compliant Communications, Appointment Scheduling, Seamless Payments, and In-call Medical Document Sharing. This app has been running successfully and is certainly a boon and boost for the healthcare sector.
Conclusion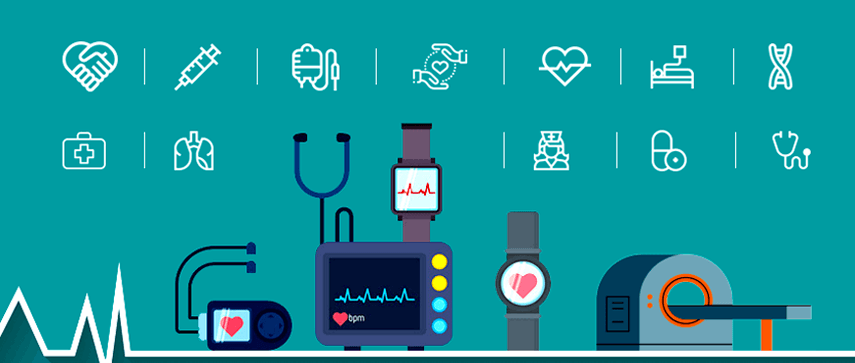 This was everything that you needed to know about the benefits of telemedicine. So, if you are a doctor, do opt for this app to make the treatment procedure easier for you as well as your patients.
However, developing a successful healthcare mobile app is definitely a challenge and a person who is in the medical sector should hire a well-known and reputable healthcare IT solution provider for getting it done. But before you hire a Healthcare IT solution provider for developing it for you and your patients, please make sure you check if the company has the following features or not:
Vast Experience in Terms of Years (at least more than 5 years)
An Impressive Clientele List
A Team of Excellent Software Developers
Positive Feedback from Previous Clients
A List of Successful Apps
How Can Mobisoft Help with Telemedicine Solutions?
Investing in developing a telemedicine software or app can be extremely beneficial to you or the healthcare center you serve. From increasing client base or the revenue stream to improving patient satisfaction or the workflow, the advantages of telemedicine in the healthcare sector are almost never-ending or abundant. If you are really interested to learn more about healthcare-oriented software and apps, as well as the features that benefit you in more ways than one, call an unbiased technology advisor such as Mobisoft, for a free consultation. With years of experience and skilled professionals in the team, we can efficiently provide quick and long-term healthcare IT solutions.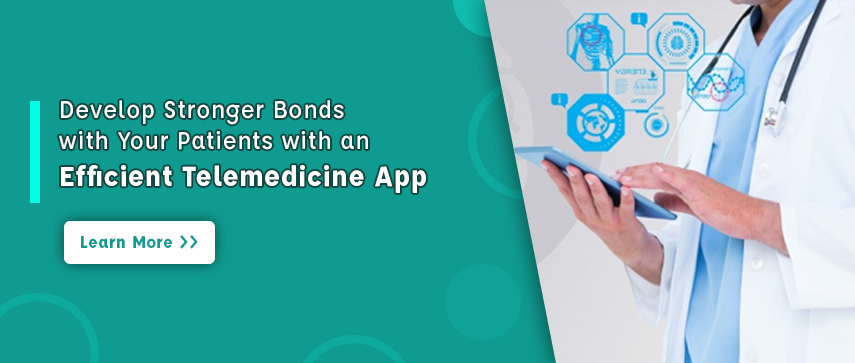 Author's Bio

Shailendra Sinhasane (Shail) is the co-founder and CEO of Mobisoft Infotech. He has been focused on cloud solutions, mobile strategy, cross-platform development, IoT innovations and advising healthcare startups in building scalable products.