The mobile dating application market is overflowing with various distinctive app developments. There is barely someone who has never heard about this, and at least one of these applications is used by the majority of smartphone users. If you search something like "dating apps" on Google, you will find several related search results including articles and reviews. The success and popularity of these dating apps has made several other people looking for prospects in application business world, and thinking about creating something alike. After all, dating applications are like other social platform, when everyone around you is using them, you start thinking of using it as well.
With numerous dating apps developing day-by-day, there are very few that can meet user expectations. For the business looking to develop a dating app, a market overflowed with applications having limited features acts as an opportunity.
If you are among those who want to develop a dating application as per the user expectations, then this blog will give you the understanding on the topic and feature the most important points.
Know Your Potential Users
Before you start developing a dating app, it is necessary to do a market research providing you the knowledge about your potential users and competitors. So, it's the time to look into some statistics about dating and related apps.
The pace of life is somehow fast but imbalanced today. People want to make money, build a career and become successful keeping relationships aside as it can distract them from their goals. According to a research, about 52% of single people admit that they lead an extremely busy life to go on a date. These people are those who may not be interested in your application and can never become your potential users, until they start to look into their personal life.
Always remember the male-female ratio that is of great importance. For example, in a country, if there are 85 single males and 100 single females, it means that men have better chances to find their date. If you are targeting a particular country, study about its demographics too. Research about the number of its population, the percentage of married, divorced, single, young and senior people. All these standards will affect your actions. Additionally, you can study the data of active users and those who don't use these dating services. This will give you an idea about the market you are entering. All you need to do is analyze the data and make relevant conclusions.
Take Care Of How The App Looks
It doesn't matter how many dating apps are in the market, what matters a lot is a decent design that defines the future of an application. If you want to attract more users towards your dating app, pay attention to extensive design rules and be clear about what you want to convey to people. If your application idea doesn't match to the ways you opt to express them, don't expect that people will understand your objective.
Remember that the design of a dating application has to engage people to use your service but it also should not divert them from the key objective of your product. The emphasis must be on choosing matches and everything relevant to it only. As well as app navigation must be intuitive and simple.
Below are some points that will help you in creating a great dating app design.
You must know your target users. They will define the look of your application a lot. Design and prerequisites to User Interface may differ for youth and elderly people.
Use large and attractive user pictures. It is mostly popular to implement Tinder-like card User Interface.
Choose lively and positive color schemes which will motivate users to make decisions faster and easier.
Use influencing elements to interact with your audience.
Provide an easy-to-understand onboarding.
On the whole, the design of your dating application should bring pleasant feelings that are related to romance. After all, it is all about visual creation.
Implement Mandatory Features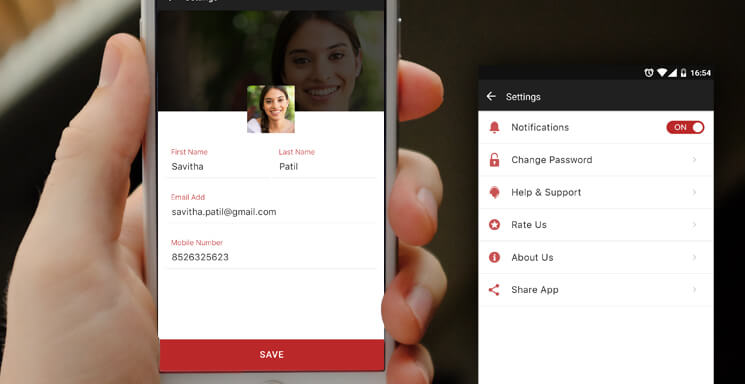 Your idea matters a lot because it will be later executed to distinguish your application from others. Regardless of this, each dating app must have some basic functionality that makes it the indicative of this service category.
So, the basic mandatory features must include:
User Login
This can be executed via Facebook or any other social media platform. Be cautious about the security measures as it is one of the significant concerns currently. Your users must know that their personal critical data is totally protected.
User Profiles
A user profile must consist of a picture and details of a person. The details can be collected based on the data from the integrated social platform, provided by a user in any format. Of course, the editing and deletion in the profile must be possible.
Settings
This feature usually contains two parts where each application has its internal settings. Users must be able to select the most suitable layouts to use your product. The second part consists of the settings provided for user discovery and search. It should be possible to define standards based on which users will receive or look for matches.
Messaging
This feature can be executed in several ways. Chats can be enabled with any user or between the matches. Setting some expiration time or chatting without any time limit is also possible.
Browsing And Searching
Users must have a chance to search for the matches manually and exploring different profiles. It would be great if the application provides filters to make a search convenient and quick.
Matching Algorithm
This feature is possibly the most complex from the development point of view but is also important in terms of performance. The majority of dating applications usually make matches based on psychological or physical characteristics or on personal interests of users.
Push Notifications
Push notifications provide accessibility to users by notifying them each time they get a new message about the match or any other information.
Admin Panel
Any service requires proper management. Simply creating a page for terms of use and privacy policy is not enough to save your application from the stream of unsuitable content. So it is better to take care of the moral and social side of the product.
You can include any of these added feature to the basic functionality. Everything depends on the budget and time you have for creating your dating application. Additionally, you must be aware that just creating a dating app is not enough. There are less chances that people will use your application if it has insufficient features. It means that you need to plan a marketing campaign and start investing in user retention. Implementing all these crucial features and aspects will prove that your app idea is interesting and attractive for your potential audience.
Author Bio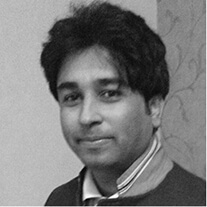 Nitin Lahoti is the Co-Founder and Director at Mobisoft Infotech. He has 10+ years of experience in Design, Business Development and Startups. His expertise is in Product Ideation, UX/UI design, Startup consulting and mentoring. He prefers business readings and loves traveling. Follow him @nitinlahoti