Shopping has been evolving at a colossal scale for the customers over the years, and when it comes to online shopping, we've noticed various stages of development and improvement. The growth of e-commerce has soared around the world and is consistently doing so. It is expected that the market will stand at $200 billion by 2026. The unexpected growth of e-commerce, retail models, and new consumption patterns has greatly impacted business unprecedentedly. Shorter and faster demand cycles create a stronger need for agility and flexibility in e-commerce logistics.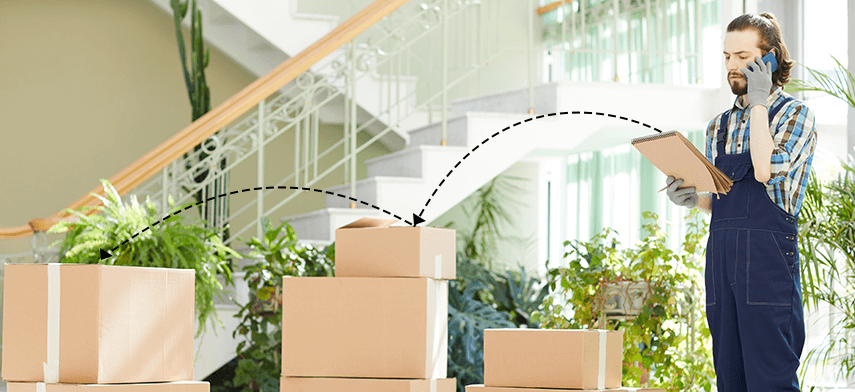 The next or same-day order to delivery or even four-hour express delivery options is normal for businesses today. It concentrates on real-time fulfillment for greater speed, efficiency, and accuracy on a much larger scale. As per the reports, more than $70 billion were spent on online retail in June 2020 by US shoppers, and about a 76 percent increase was noticed in comparison to the last June 2019. Millions of customers order products online, with doorstep delivery of these packages enhance the seamless experience from order to delivery services.
Previously, the wait time to receive a package was longer with considerable human errors in the process of delivery. In the present times, due to the advancements in the IT sector, customers can easily locate their delivery. With the introduction to the latest mobile technologies, tracking orders is more simplified, increasing on-time delivery.
One of the natural progressions of eCommerce refers to Mobile commerce. On certain levels, they are almost identical, but there are also few important differences between the two.
Mobile Commerce: Simplifying Order to Delivery through Digital Integration
If you simply put the meaning for mobile commerce, it is about enabling people to sell and buy products or services from anywhere globally. You can do this with the help of tablets, laptops, desktops, or mobile phones with proper access to the internet.
The Benefits of Mobile Commerce
1
Excellent customer experience
Customer experience is the primary requirement for any business catering to e-commerce. A better shopping experience is always directly proportional to generating more income. E-commerce experience is always excellent if the customer finds great products in a few clicks and shares the purchases with their acquaintances. Hence, when the shopper experience is better, If the shopping experience is better, customer satisfaction is higher.
2
Perceptive analytics
Organizations are collecting and storing necessary information for their customers, involving basic requirements like age, gender, contact information, and location. Few robust mobile commerce apps have analytic features in-built in their systems, such as the Nike Run Club mobile application providing distance and time records in detail. It helps to keep a track of the average pace, calories burnt, the overall heart rate, duration, and the best routes for the exercise.
3
Navigating is easier
Mobile commerce apps can be full of functionalities that let the customers navigate the available offline stores of the business. Mobile phones with GPS connections can help improve the total store visit portions.
4
Push notifications
Push notifications are great as the customers will receive them on their notification bar without having to reopen the app. These notifications are unobtrusive and instant, making them a great medium to directly connect with the customers.
5
Make quick purchases
In comparison to mobile websites, mobile apps are almost 1.5 times quicker in searching the products and loading the data. Apart from being swift, mobile apps often assist customers in making easy repetition of purchases including groceries and other regular supplies required.
6
Cost reduction with enhancement in productivity
Mobile commerce reaches customers in a faster way. Mobile apps require good investments in maintenance, development, and support, but comparisons with other stores similar to brick and mortar, the cost is minimal. Mobile commerce apps along with social media integrations help customers to recognize and share the application with their associates and acquaintances. The placement of ads in different apps is a great way to generate productivity.
Challenges Met by Mobile Commerce
Even if there might not be significant inadequacies of mobile commerce for the consumers, there are challenges met from the retailer's perspective.
The style of content delivery is different

Although mobile devices are powerful like computers are, today, their layout, operating systems, and screen sizes are different. This is the reason why mobile websites need to be optimized before delivering the content.

Increased costs on the user interface

Websites are easier to navigate for every phone, but mobile apps have certain functionalities that demand learning time and process. Preferring usability while designing an m-commerce app requirement, demands additional costs. After the development stage, the app requires timely updates and maintenance.

Investment can be risky

The essential consideration which any business needs to look into is the risk of investing. As the mobile commerce market is comparatively new, it is still developing swiftly and has a shifting nature. Businesses need to gear up to invest generously, to compete with others in the market.

Security breach

Even if smartphones are becoming more secure, some are still in two-minds to make purchases over mobile devices. In comparison to the standard internet connection of computers/laptops, mobile phones are more vulnerable to malicious activities, and there is always a risk of a breach in the security.

Less space display

The smartphone screen is more compact compared to computers or laptops, thus, it becomes a problem when the customer is on the lookout for a product that needs extensive visual checking and research. If businesses sell these products with enhanced visual experience and designs, mobile devices need additional effort in comparison to computer or laptop screens.
Mobile Technology Impacting Every Point of the Supply Chain Management
Mobile technology is well known in the world of transportation. The introduction of Qualcomm's OmniTracs in 1988 and UPS' roll-out of the DIAD (Delivery Information Acquisition Device) 4 years later are prime examples of prominent companies investing in mobile technology as a means to create competitive advantage and drive efficiencies.
Mobile technology in transportation management indeed impacts all points along the supply chain. The reason is that because of the nature of the environment in which they are working, many transportation and logistics personnel are using multipurpose, commercial-grade, or durable mobile devices that allow efficient management of the supply chain, enabling managers to work from any location.
The technologies involving mobile phones are:
Tablets

Handheld computers

Built-in cameras

Scanners

RFID tags

GPS

Barcode and label printers

Voice recognition software

Near field communications (NFC)

Shared logistics networks
These technologies are both wireless and mobile allowing maximum flexibility. Apart from technologies, we've compiled a list of trends that are currently impacting the industry:
The end-user is dictating mobile consumption and driving the market.

Wireless technology can easily accommodate a sharp focus on transparency and efficiency.

Mobile solutions are helpful to push the shippers out of their 'manual' comfort zones.

Wireless helps the shippers create a more cohesive workforce outside the four walls of the warehouse.

The mobile applications and devices are being paired up with keeping the individual workers in mind.
Mobile technology and mCommerce are new generation options for shopping making supply chain management one of the vital areas of concern for many businesses. It is essential for the manufacturing companies heavily dependent on supply chain partners to deliver their products. Suppliers, manufacturers, shippers, retailers, and distributors are a few of the supply chain's primary stakeholders, which ends with product delivery to the customers.
It has become important for the manufacturing companies to build substantial customer bases, as the digitization of business processes is becoming more of a necessity than a value-added proposition.
The Significance of Mobile Apps in Online Delivery Workflows
The delivery mobile app is essential for every offline store, as we live in a technology-driven world. There are several requirements for on-demand mobile apps like Swiggy, Uber, which allow the users to order goods and receive them at their doorsteps. It is since consumers prefer having easy-to-use mobile apps. For example, Uber is one of the taxi service apps allowing users for taxi transportation booking. These applications help people hire services that are easy to use on their smartphones and provide a start-up with an idea to earn profits.
The package delivery application can be successful when consumers receive better services from a particular business than others in the competition. We often neglect its benefits due to the cost of investment it requires in designing and developing the mobile app.
The main benefits of mobile application development from order to delivery include:
Professionalism

It is essential to have a mobile app or website for your business because it is how you can look professional in front of your customer, given the digital advancements.

Attracts new customers to increase traffic

Mobile apps are the best way to connect with your existing customers, as well as bring new customers on board.

Quick access

Having a mobile app or website assists in acquiring quick access when customers are involved. A mobile app or website can prove to be the right source to help the customers stay updated with the brand, boosting the brand identity and recognition.

How Mobile Apps are Helping the Businesses
The retail industry is going through changes, recognizing customers as essential contributors. It is easier to recognize that the logistics and delivery firms play a crucial role in clients' satisfaction. In mobility, retail sectors ought to set for the revivals. These businesses help revolutionize merchandising products, conduct administrative tasks, and collect consumer feedback.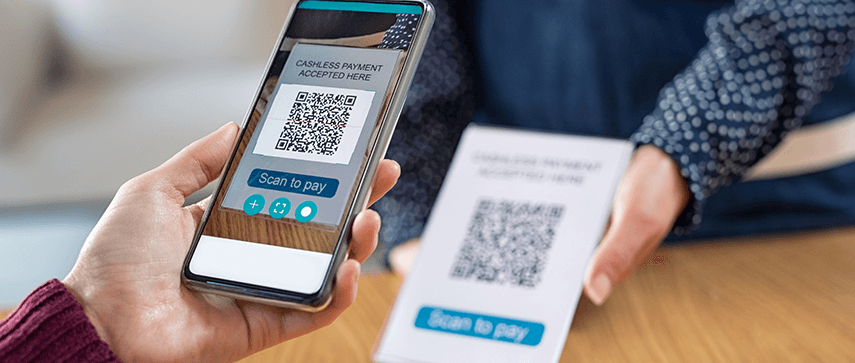 The standard app store tools cannot deliver the results that these businesses need to reinvent the structures and processes. Most of the retail delivery firms turn towards mobile workflow apps that can modify and personalize based on corporate and user demands. The contactless payment system is also one of the main benefits of mobile apps.
Here are three specific cases of mobile workflow solutions in delivery and retailing:
Visiting the shops

The shop visit apps for businesses help to deliver the retailers' goods and products. The category of use case can break down into two solutions: ordering apps and merchandising apps. Employees can swiftly switch between both if the requirements call for it; these apps' events are universal.

Cost administration and timesheet

Mobile applications for administrations and timesheets are critical for businesses. With mobile solutions, staff members can clock in and out and detail how far they have driven and how much fuel is used, or how many salespersons they have interacted with. Additionally, timesheets and cost administration apps record times and location, which ensures accuracy.

Scorecard

A mobile scorecard app helps record the business performance. The scorecard helps record the sales statistics and send them back to the headquarters, ensuring that everyone is aware of the strengths of the sales representative, their weaknesses, and developments.
Wrapping Up,
If there would be no cameras, scanners, or e-signatures captures, there is a possibility of holding the driver liable in case of the missed deliveries, and there would be no way for him to prove that he has done delivery at the right house without damages. Proofs of delivery can confirm if both the shippers and customers have received the package safely, and it also helps in avoiding confusion.
As technology is rising, mobile apps are making it easier to function. The driver can take a picture of its drop-off point, which can help capture the customers' electronic signature if required. The capabilities allow the driver to demonstrate the package which has arrived at the right place. It allows both the receivers and shippers to see the proof of delivery the minute the package is delivered.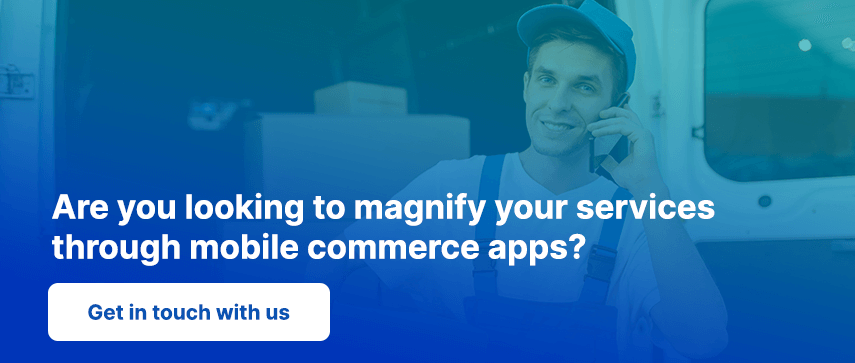 Author's Bio

Nitin Lahoti is the Co-Founder and Director at Mobisoft Infotech. He has 15 years of experience in Design, Business Development and Startups. His expertise is in Product Ideation, UX/UI design, Startup consulting and mentoring. He prefers business readings and loves traveling.