What would it be like, if you started your morning with your favorite music or got a cab ready, right outside your home when you're getting late for office? It's hard to dodge boredom at the airport when your flight gets delayed for 3 long hours, but what if you got pre-notified/alert about the delayed flight before you headed for the airport in a haste? Well, you can open these possibilities up by bringing in Google Home as a personal digital assistant at your place!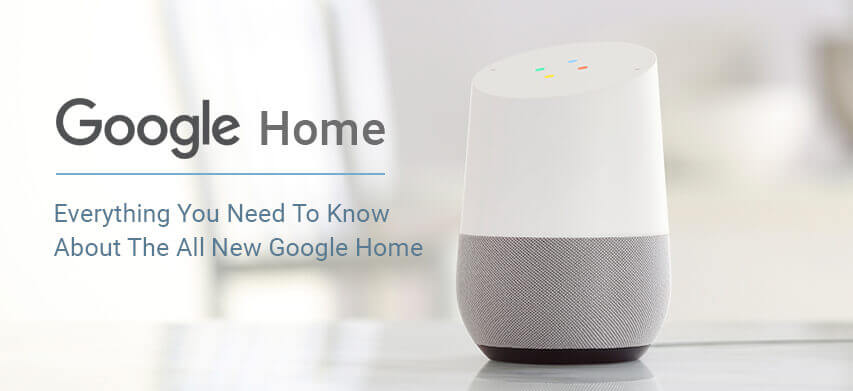 Google Home is a voice-activated speaker powered by Google Assistant. This means you can ask any question or tell it to do anything with just a voice-command! All you need to do is, start your query or command with "Ok Google". The main functionality of Google Home is that you can make it a control hub by giving it access to any smart home or smart gadget through a voice command.
Tick the points down, you would want to know about your own personal digital assistant, Google Home:
1. Ok Google, Tell Me About Yourself!: Get anything done by Google Home by sitting comfortably on your couch or by simply laying down on your bed. But if you really want to enjoy the amazing service of Google Home, you will need to give it the account access of all the online subscriptions like Netflix (to enjoy whichever movie or web series you want to watch, at anytime of the day), smart gadgets, like smart lighting system (to switch off/on, dim, brighten, etc. your bedroom light effortlessly, book or cancel air tickets or cab, uninterruptedly while doing your other households.Also remember to place Google Home in the area, from where, your voice is audible and it can hear your voice easily and clearly.
2. How To Set It Up?: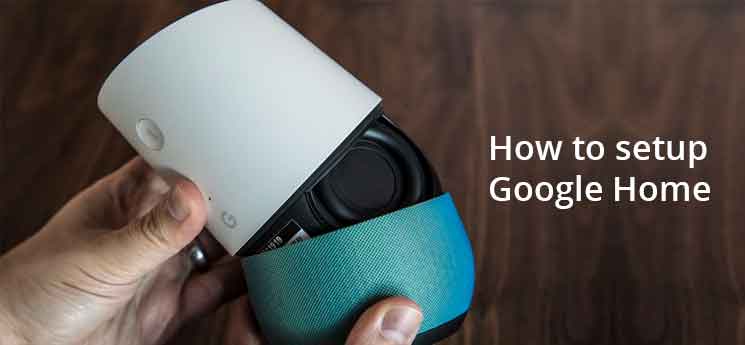 It's pretty easy and convenient! You need to download the Google Home App on your smartphone. After that, you will need to go through some steps like, select your preferred language, integration of Wi-Fi settings, etc. The app will also enquire, about the place where you're planning to place it, like in the bedroom or drawing room, living area, kitchen etc. Well, here you need to take a call on which area is more easily accessible to you. Post this, app will cue you to log into your Google account. This will give the Home App a tab on your calendar (upcoming events, meetings, etc.), flights alert, and other multiple things.
3. Ok Google, Answer Me!: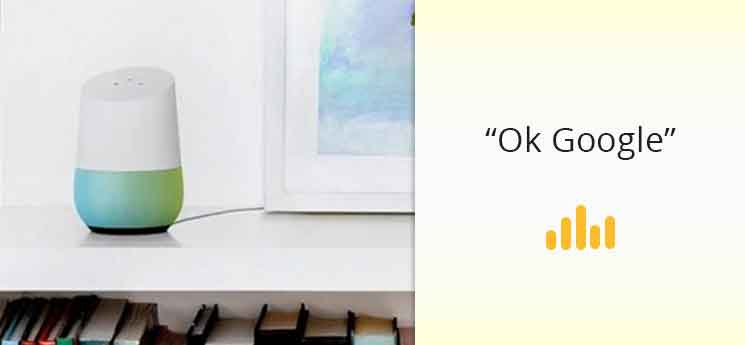 Google has a rich history in search. Therefore, Google Home can answer any of your queries in real-time. You can get the latest updates on traffic, climate conditions, news on sports, finance, etc. You can definitely ask more questions on facts & info, dictionary, calculator, health nutrition, politics, kids school information, latest events, etc.
4. Get Personal: Only when you allow and with your due permission can Google Home get to learn more about you and your personal life. Google Home can wake you for office or for gym, set alarms for recent events, can give you traffic alerts, can retrieve your upcoming flight journey updates, can work for you as a local guide, reminds you of your scheduled calendar, alerts you on the prevailing weather condition, etc.
5. Design That Speaks!: Google Home is designed in a way that it speaks for itself. Some of the salient features of Google Home are:
– Voice Recognition:It is equipped with far-field microphones and industry-leading natural language processing which allows Google Home to listen to your command and that you can bank on it reliably.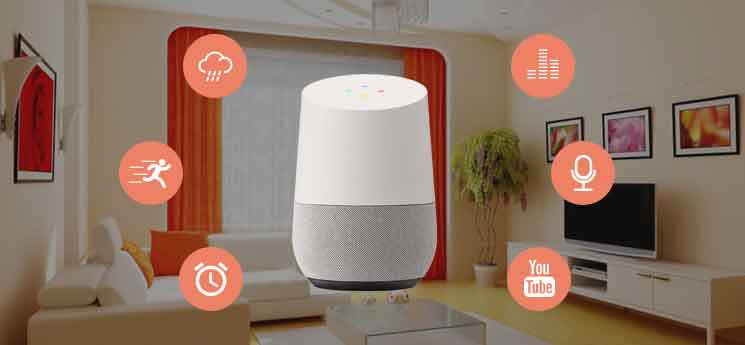 – Touch Control: The touch surface allows you to mute, unmute and keep the microphones of Google Home on standby mode when not required. Hence, by touching the top button of Google Home you can have full control over it.
– Multi-Room Capability: If you want to access Google Home for multiple areas, you can certainly do it by grouping all the devices together to enjoy its service without interruptions.
– Hi-Fi Speaker: Google Home is integrated with high-excursion speakers that allow it to convey information/answers in a totally clear, unclouded and transparent highs and rich bass.
– Customizable Bases: It provides you an optional accessory and gives you an option to customize your personal digital assistant, Google Home, easily and conveniently.
6. Gives Your Place A Classy Touch: Google Home fits fine in any of the rooms and can fill the space by giving it a classy touch as it is available in 7 different shades!
Google Home can do magic by letting you away from the congestions of traffic, book a cab without letting you wait for hours, wake you up for early morning flights and helps you prepare yourself for surprise dates. So, bring Google Home to your place and just say, "Ok Google" and see amazing, awesomely designed, never seen before technology!
Author's Bio

Nitin Lahoti is the Co-Founder and Director at Mobisoft Infotech. He has 10+ years of experience in Design, Business Development and Startups. His expertise is in Product Ideation, UX/UI design, Startup consulting and mentoring. He prefers business readings and loves traveling. Follow him @nitinlahoti