The rise of bike rental startups in India has brought an excellent opportunity for all the bike enthusiasts to travel across the country comfortably, conveniently and affordably. Now people can explore a new city on a rented bike of their choice, which allows them to enjoy a joyful ride experience without worrying about the bike maintenance hassles.
The companies offering bike rental services enable people to choose a fully serviced bike from a varied range in a few simple taps.
The Bike Rental Business Opportunity in India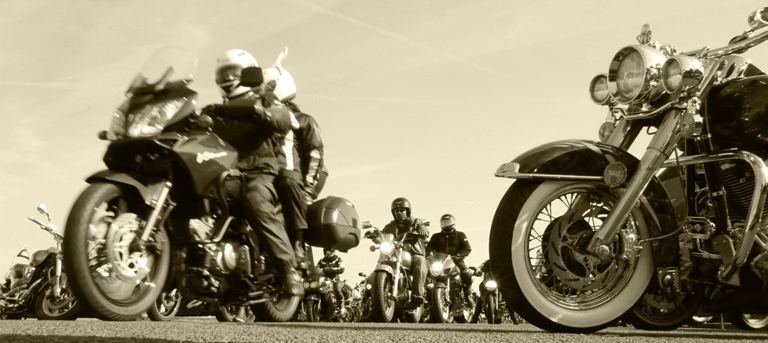 The market for online bike rental business is growing at an encouraging pace. An increasing number of startups are taking interest in building successful bike rental platforms with unique offerings.
The bike enthusiasts and travelers are the main target audience of such bike rental startups. The adventure enthusiasts love riding bikes and exploring new places. Owning a premium bike like Royal Enfield, Duke KTM or Harley Davidson can cost a lot. Such people like the concept of renting a bike and taking the ride whenever needed. To stand out from their competitors, the companies have started providing related rental services for products such as biker jackets, gloves, cameras, gears etc. Not only for traveling purposes, people are opting for bike rental services for personal and work commute as well. The market for two-wheeler rental startups in India has abundant opportunities and such novel rental app platforms are fueling a new passion among urban people.
Depending on your needs and preference, you can rent from a wide variety of bikes for desired time frames. Common rental tenures offered by bike rental apps are: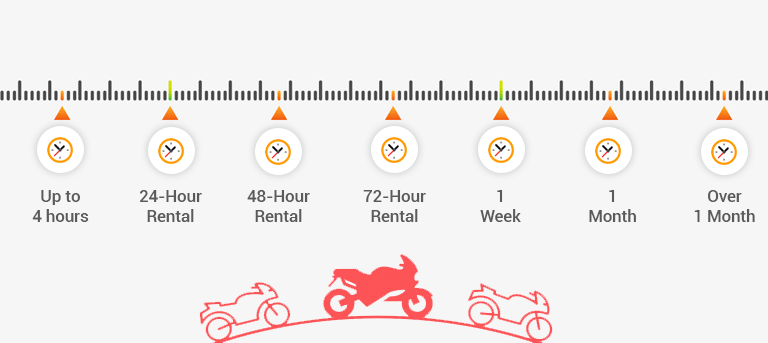 Up to 4 hours

24-Hour Rental

48-Hour Rental

72-Hour Rental

1 Week

1 Month

Over 1 Month
The cost of renting a bike depends on the time period and type of bike you pick for your needs. Companies have also started to offer customized schedules keeping the customers' requirements in focus.
How a Typical Bike Rental App Platform Works?
Bike rental app platforms make the process of renting a two-wheeler fast, hassle-free and on-demand. Majority of them offer their apps for both Android and iOS devices. Through such apps, the users can regulate their account, check nearby bike stations, find available bikes, make reservations and pay securely. The whole process includes a few simple steps:
Firstly the user needs to register via an app/website.
On the home screen of a bike rental app, one can provide the pickup location and booking date.
Then the user can view the list of available bikes.
The bike details page gives more details about the selected bike to make the selection process easy.
After choosing the bike, the user can add accessories if needed.
Then the review cart page appears where the user can go through the whole booking before making the payment.
Finally, on the payments page, the user can choose the payment option and make the payment to confirm the booking.
After finalizing the booking, the rider can either pick it up from a nearby bike station or choose to get it delivered at his doorstep at an additional cost.
When done using the bike, the rider returns the bike to a designated bike station.
The platform admin can track all the bikes and their riders' activities in real-time.
Major Business Models of Bike Rental Platforms
The self-drive bike rental platforms are based on either of the two key types of business models – aggregated fleet and self-owned fleet. Let's have a look at how these work:
Aggregated Fleet

In this business model, the bike rental platform acts as a one-stop platform and provides access to a large number of two-wheelers sourced from independent bike owners to bike rental shops. In an aggregated fleet model, from listing a bike, delivering the service to accepting the payment, everything gets managed by the vendor partners. The owner only needs to manage the overall operations of its aggregator platform.

Self-owned Fleet

In the self-owned fleet business model, a single company offers its own self-drive bikes for rent. Most startups in India, offering self-drive bike rental apps, work on the self-owned fleet business model. In this business model, the company has to invest more as compared to an aggregated fleet. Still, it can be a preferable option for startups because it gives them complete control over the quality and service.
The bike rental market in India is booming. Many startups have jumped into this on-demand 2-wheeler vehicle rental business concept.
Let's have a look at some of the popular bike rental app platforms/marketplaces in India currently.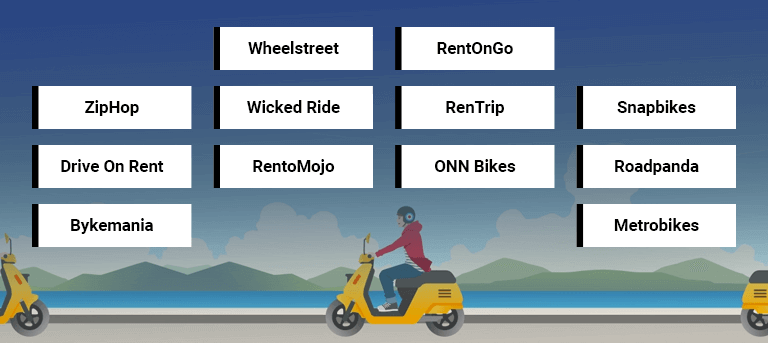 Wrapping Up This Ride
When it comes to traveling to another city or roaming around to explore new places, self-drive bike rentals offer a convenient ride option at an affordable rate. Nowadays more and more startups are taking interest in the bike rental market in India due to its growing popularity. And not only the startups, the venture capitalists and angel investors also want to test the bike rental market in India and assess if this is a place that can witness a threefold increase in the next few years. They just don't want to miss the chance of investing in a promising bike rental startup.
In a nutshell, the bike rental market in India is growing fast. We, at Mobisoft, offer on-demand bike rental app development solution to run a successful two-wheeler rental business harnessing the power of mobile technology.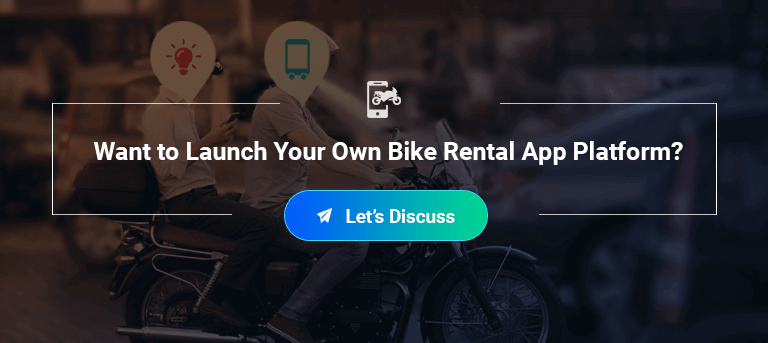 Author's Bio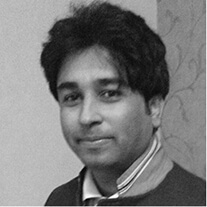 Nitin Lahoti
Nitin Lahoti is the Co-Founder and Director at Mobisoft Infotech. He has 12+ years of experience in Design, Business Development and Startups. His expertise is in Product Ideation, UX/UI design, Startup consulting and mentoring. He prefers business readings and loves traveling. Follow him @nitinlahoti