Volume 1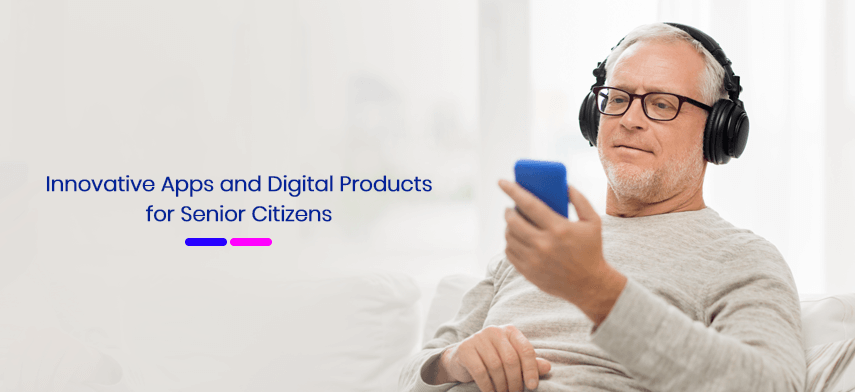 Mobile technology isn't only for youngsters. Today's senior citizens are keeping fit, tracking their finances, staying sharp and remaining active for longer with the help of mobile devices and innovative apps.
Redefining What It Means to "Get Old"
For today's Nana and Pops, retirement is not about sitting back in a rocking chair and watching time fly by. With the current older generation, they are both working long hours and retiring at a late age due to increased life expectancy and a fluctuating economy.
There is a common misconception that senior citizens are technophobes and shy away from embracing the latest technological advancements. But, according to the latest studies by the Pew Internet and American Life Project, 87% of senior citizens go online to access their e-mail accounts and search engines.
About 78 million Baby Boomers in the United States, or approximately 450 million worldwide, were born between 1946 and 1964, which thus indicates them crossing their peak spending and earning years. During these years, what matters the most is keeping in touch.
Retirees and pre-retirees are increasingly using smartphones, tablets. They find it as an innovative way to stay connected with family and friends and indulge in hobbies digitally which helps them retain more of their independence.
As the proportion of people who are 65 and above climbs to record high in various countries, technology companies are coming out with some innovative mobile app ideas considering this age group is missing a huge opportunity.
But even though the internet plays a vital role in connecting the older adults to news and information, government services, acquaintances, social services, and health resources, they also face a number of challenges when it comes to switching to the latest devices.
Addressing Barriers to Technology Adoption:
Physical challenges: Around three in five seniors indicate that they have a 'health condition which interferes with reading or participating in daily activities' which thus makes it extremely difficult to switch to new technologies. (These issues are even tougher for the age group above 65). Small, slippery devices are difficult to hold and use.
Inappropriate User Interface: A lot of modern user interfaces do not consider older people at all and are mostly ill-adapted to their generation. Digital equipment is manufactured to attract younger people who have grown up using technology. Small buttons, fiddly controls, and complicated interfaces are barriers to older users.
Also, product manuals are not very reader-friendly as they only provide brief descriptions of interaction points with devices. For example: In a popular smartphone model, while using the texting feature, the volume buttons can be used to change the font size, but such a useful feature won't be discovered by many older users. Tricks to save battery or to activate silent or flight profiles and many other handy tips remain unknown as senior citizens mostly don't have access to a customized instruction manual.
Frequent Changes in Technology: Due to frequent changes in mobile device models and operating systems there exists no standard procedure in using these devices. There are either major changes in the user interface of the operating system or devices within the same operating system work differently.
This makes it tough for seniors to keep up with constant changes. An ideal solution is for them to learn to operate the device once and the user experience must always be hassle-free, changes should be incremental and simple irrespective of the number of updates of any sort.
Inadequate Marketing: Technology marketing is generally aimed at the young, showing them the gimmicky outcomes of mobile devices which are often of no interest to older people. On the other hand, tech marketing is aimed at the extremely frail elderly, a group with which most retirees don't identify.
Difficulty in learning: Everyone has faced the experience of buying a computer or mobile device but having to teach an elder how to use it right from power on. A significant majority of older adults need assistance when it comes to using new gadgets and PCs. This entry barrier is increasing with the extreme speed at which technology and user interfaces are changing.
Technology Anxieties: Older adults are prone to have certain fears regarding technology. The main one is cost: they assume, that they cost much more than they actually do. Secondly, they fear to break the device or doing something wrong which can incur expenses or render the device useless. The third is security: senior citizens are used to performing tasks such as bill payments, health check-ups, performing transactions etc manually and are thus skeptical about common security problems and sharing vital details online.
Solutions: Simplified Senior-friendly Designs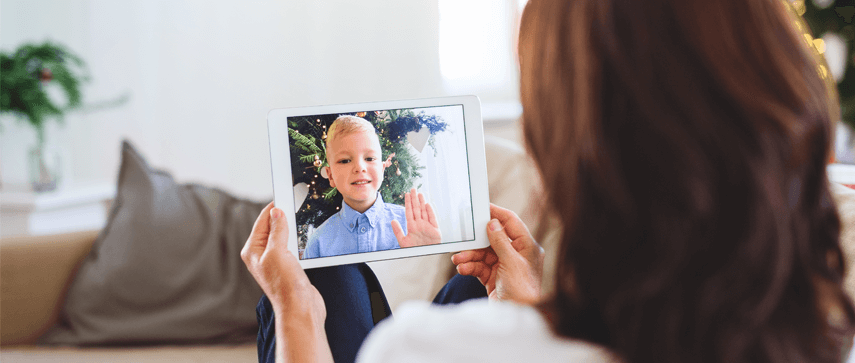 The closest technology device to a smartphone that may have been used by an elder is the remote control. The design analogy between a remote control and a smartphone is limited to carrying out simple functions by pressing the button which results in an action.
Other features on smartphones such as multi-touch gestures that include swiping, dual finger scrolling, pinching, etc. would take time for senior citizens to master as they lack fine motor skills and quick reflexes after a certain age.
Tech specialists and designers often ignore the needs and usage habits of the elderly population during the design and development of devices. This is because the market for the latest gadgets is usually the younger generation that has grown up with technology and feels at ease using smaller mobile devices.
Limitations to technology adoption within the elderly population largely occur due to physical disabilities, technology anxiety (it looks too complex) or societal issues (lack of family support).
Considering these factors, the following design guidelines must be kept in mind before creating mobile applications or devices for older adults:
Provide large icons that are easy to interpret for function and interaction logic. Use simple designs to prevent cognitive overload within the senior population.
Avoid the use of irrelevant information on the screen.
Color is a critical consideration in web and interface design. Partial sight, aging and congenital color defects all produce changes in perception that reduce the visual effects of certain color combinations. Designers should maximize contrast and avoid the use of excessively bright colors.
Information Architecture: Clear instructions on how to use the app (preferably text-based) should be provided, including help screens which should be prominently displayed. Use a simple navigation structure (such as back, forward buttons, or Menu buttons). Limit the use of multi-touch gestures (swipes) within the app as it may cause difficulty.
Provide only those features in an app that the elderly user will need to accomplish the task.
Animation & Graphic Elements: Avoid flashing or blinking graphics as they are highly distracting and can deter the user experience of an adult with diminishing peripheral vision such as cataracts or glaucoma. Avoid distracting background elements.
Links: Ensure your links are consistently underlined to make them identifiable and so that "screen readers" can recognize them. Also, do not underline text or headlines that are not a link.
Provide feedback when an action is taken. This may include a subtle animation or sound when a button on the screen is pressed, or a color change on a menu item when it is selected.
Provide a sense of accomplishment when certain tasks are completed. This promotes confidence and feelings of self-efficacy.
The Next Tech Revolution Is for Seniors:
But just because the person is slightly above 50 or even 75 doesn't mean that they all are the same or that they just want a big-buttoned phone. Even though simplicity and ease of use is the main priority, most want a stylish and modern device which provides the basic features such as camera, email and the internet too!
Most of the older users could be quick to adapt to mobile devices once they get the hang of it and become familiar with the technology, functions, and features. The key is helping them cross the psychological barriers of technology and demonstrating the human face of technology.
Mobisoft Infotech is a proud part of the senior-friendly tech-revolution by designing technology products for SEI-TEK, Inc which stands for simple, easy and intuitive technology. It overlooks the unique needs of seniors and technology wary individuals by providing customized tablets, innovative apps, accessories and much more.
Thus, providing our older relatives with tech support has huge potential for benefiting the whole of society. The key is to make them believe that technology is not a radical departure from everyday life, but it can make measurable improvements, allowing them to be more connected with loved ones, helping them stay active and live the modern way while living the retirement dream.
(Interested in learning more about mobile app ideas and tips for seniors? Stay tuned for Part 2 of this series)