We are delighted and proud to announce that, Mobisoft Infotech won an award for Excellence in Enterprise Mobility Solutions for Transportation and Logistics at The Mobby's Awards (part of the Mobile and Digital Marketing Summit) held in Taj Lands End, Mumbai on 27th November 2018. Additionally, Shoeb Ahmad, VP-Digital Marketing at Mobisoft Infotech, was listed among the 'Top 50 Influential Digital Marketing Leaders' at the eminent platform.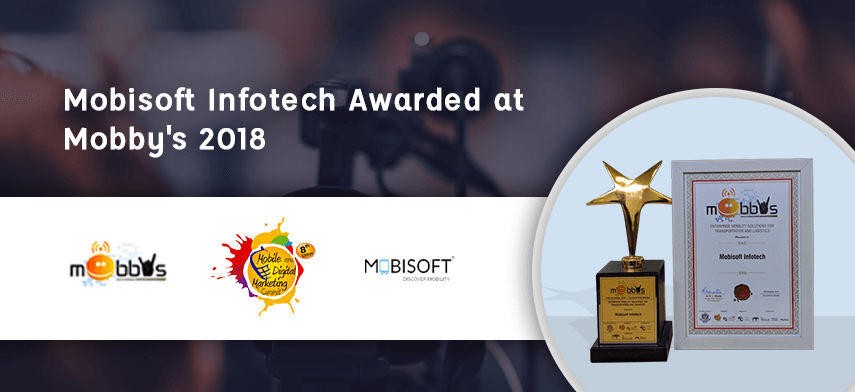 About Mobby's Awards
Hosted by World Marketing Congress and CMO, The Mobby's Awards recognizes the best of the Mobile Industry. The Mobby's celebrates outstanding achievement across all aspects of the mobile landscape to recognize & honor the creativity & insight of both individuals & business at the cutting edge of the mobile marketing industry.
About Mobile & Digital Marketing Summit
World Brand Congress & CMO Asia introduces the future of The Mobile & Digital Marketing – cultivating, inspiring, and involving the marketing, advertising & media communities. Today's traditional marketing models are changing into a digital framework powered by digital practices and tools.