Google last year unveiled its second generation of Pixel smartphones, a refreshed Chromebook, new Google Home devices and a bunch of other stuff at it's second made by Google event held in San Francisco. The central theme of the entire hardware launch event was how Google is bringing software and AI together to make radically helpful hardware for users. But in year 2018, Google has introduced with there new innovation which call Pixel 3XL. Experts believe that this new phone can help Google convince their customers to choose it over other flagship competitors.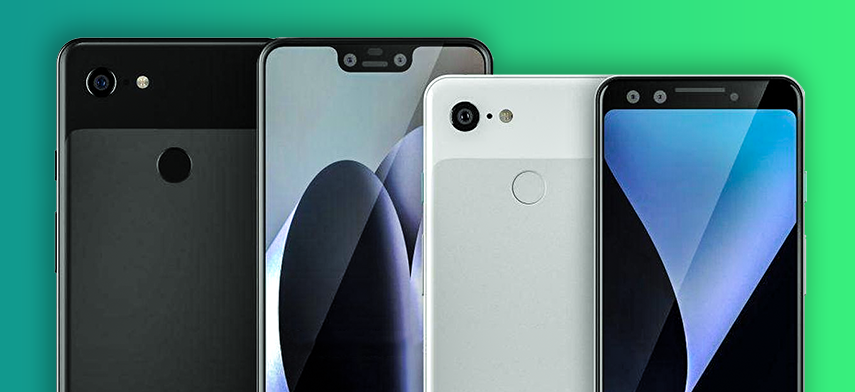 There were a few exciting surprises as well as the Pixel Buds and Google Clips camera and a flurry of other updates. We have condensed all the major hardware announcements for our readers in this article. Let's catch up with all the important news about the Pixel Google phones.
Google Pixel 2 and Pixel 2 XL Revealed
This was the biggest and the most anticipated hardware announcement from the Pixel 2 event. Following up on the first generation of Pixel smartphones, Google announced the Pixel 2. It came in two sizes, 5" Pixel 2 and the 6" Pixel 2 XL. Both have very identical specs except for the size difference. Both come with crystal-clear cinematic OLED display, the fingerprint sensor on the back, front-facing stereo speakers and fast charging that will provide 7 hours of battery juice on 15 minutes of charge. Both will be powered by Android Oreo 8.0, the latest and greatest version of Android.
There were a few feature highlights that are worth mentioning in more detail.
Camera Reimagined With Software
Google claims that the Pixel 2 and Pixel 2 XL have the best camera on any smartphone. It provided details on how it is using computational photography and machine learning for crisp, clear and detailed photos in any lighting condition. It is also making video capture more smooth by combining both optical and electronic video stabilization. The highlight camera feature was the portrait mode that Google has been able to achieve with just one camera lens by integrating hardware and software together.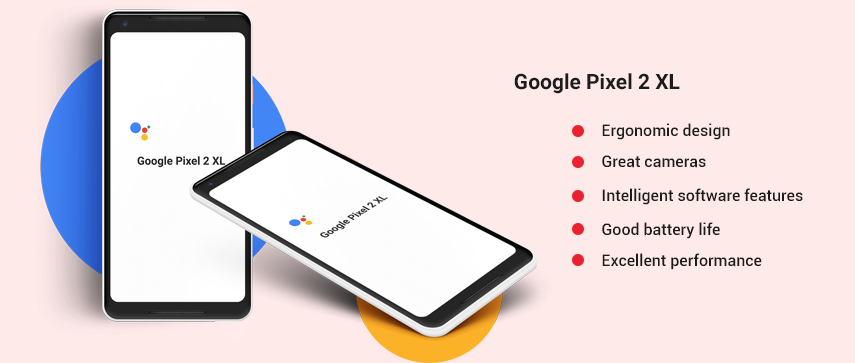 Squeeze For Help
Google has added a new feature called Active Edge that provides faster access to the Google Assistant by squeezing the edges of the phone.
What's That Song?
Google Pixel phones will automatically be able to identify and display song information playing in the background right on the device's lock screen. Google's claims that it uses on-device machine learning for the feature to work.
Google is also making it easy for iPhone users to switch to the Pixel by making copying contacts, apps, photos and even iMessages possible in less than 10 minutes. Google Pixel 2 and Pixel 2 XL will start at $649 and $849 respectively and will be available in the U.S, Australia, Canada, Germany, India, and U.K at launch.
Search What You See
Lens was arguably the most exciting announcement made at Google I/O earlier this year. A lens is basically a visual search engine coming from Google that will allow users to point their camera at anything they need information about like books, food, landmarks, hand-written notes and more. One demo on stage showed how Lens was able to scrap out a URL from a poster in real-time.
Pixel devices will get an exclusive preview of Google Lens in the Photos app and via Google Assistant. Google aims to ultimately bring the visual search smarts of Lens to more devices.
Here is All About the Google Pixel 3XL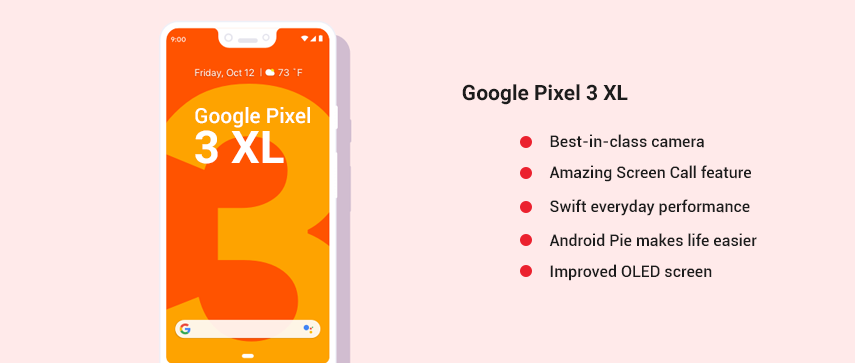 As we all know that the Google Pixel 3 XL released October 18 in the United Stae, and they will launch 12 more big countries including the UK and India November 1. Phone lovers can pre-orders there desire Google 3XL phone UK, US, and other countries as well. Let's check the impressive features of Google Pixel 3XL:
Best-in-class phone camera
Amazing screen call feature
Android Pie can make your life easy
Swift everyday performance
Improved OLED screen
Wireless charging facility
Google's Pixel version proved that this company can build excellent phones and new pixel 3XL is the best example of this yet. Experts say that Pixel 3 and Pixel 3XL both phones have the same features, they have the difference in there size and battery only.
The new Google Pixel 3 XL looks quite similar with the phone it is actually replacing, the Google Pixel 2 XL. With this new innovation, Google is offering a tall display, where you can see a notch at the top that makes the phone look more attractive.
Also, you get dual front-facing speakers, which are more powerful than the stereo speakers of the Pixel 2 XL. Well, the best part is Pixel 3 XL is user-friendly and it isn't tough to use one-handed.
And the AI camera features can help you get the perfect photo with Top Shot, including less fuss, Super Res Zoom, Night Sight, and Motion Auto Focus. Not only that but also you get excellent dual front cameras features with a wide-angle lens which helps you add more scene into your selfies.
To give a cleaner look Google has reduced the phone size and added a glossy glass at the top of the device that drags the customers' attention easily.
Wrapping Up!!
Google Pixel looked seriously committed to building and marketing its own hardware line – new Pixel phones, new Google Homes, an all-new Chromebook, wireless earbuds with Assistant built-in, updated Daydream headset and the Clips camera.
At its core, it was this exciting promise of building better hardware products by combining it with cutting-edge AI and software that Google wanted the industry to take away.
Hope this article gives you crystal clear idea about the tech innovation of Google and you also understand the crucial factors that makeGoogle Pixel phones talk of the town.
Author's Bio

Nitin Lahoti is the Co-Founder and Director at Mobisoft Infotech. He has 15 years of experience in Design, Business Development and Startups. His expertise is in Product Ideation, UX/UI design, Startup consulting and mentoring. He prefers business readings and loves traveling.