Hybrid work models are increasingly becoming a significant part of office reopening plans. Companies across the globe are adopting this new approach to maintain the right balance between in-office expectations and remote work. Decision-makers have started focusing on creating a hybrid work environment backed by the best hygiene standards. Yet, the biggest challenge they face while doing so is taking the necessary steps to manage employee transportation.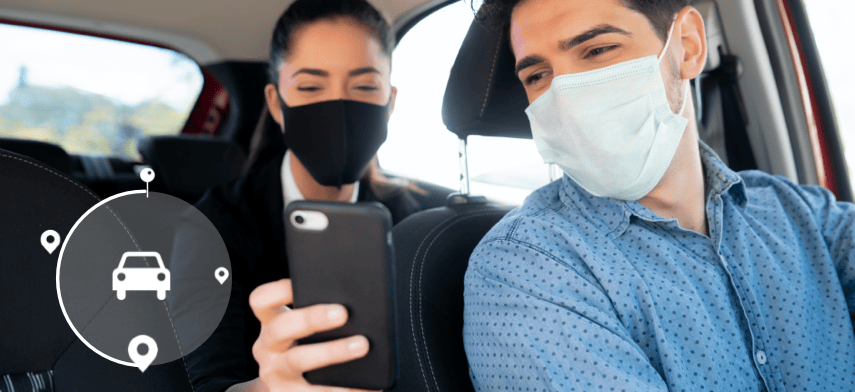 In order to ensure a successful transition to hybrid workplaces, business owners need to consider providing employee transport service that helps them cut overhead costs and achieve desired outcomes in the long run. They need to concentrate on having a centralized transport management system that assists their fleet managers in gaining better visibility across the entire commute roadmap.
Today's blog focuses on simplifying this process and helping companies plan, execute, and manage employee transport systems to support their hybrid work schedules. You will get all the needed information to make the right decision for your organization and deliver smart commuting experiences for your employees. But first, let's understand the impact of a hybrid work model on fleet management.
What does Hybrid Work Culture mean for Fleet Managers?
In a survey conducted by Mercer, 83% of US individuals said that their companies were leveraging flexible work settings to the fullest than they did before the COVID-19 pandemic. In comparison, 73% of individuals reported that their companies planned to establish hybrid work arrangements entirely. These stats are enough to suggest that the hybrid work model is here to stay, and businesses need to fine-tune their employee transport management system to make the most out of these arrangements.
As such, it is imperative for fleet managers and transportation admins to make a result-oriented plan that satisfies all commute requirements of your hybrid workforce in a hassle-free way. Maximizing fleet utilization and minimizing operational discrepancies is not an easy job. But they need to adapt to this changing corporate transport scenario to ensure better employee engagement and retention. They need to come up with robust fleet management strategies to track important vehicle metrics and driver KPIs, which can help them avoid financial losses. Besides, adhering to pre-defined safety measures is also necessary to make a smooth transition.
Another significant challenge that admins face while managing fleets in a hybrid environment is to provide customizable work transportation services. They find it difficult to prioritize vehicle bookings and assign drivers accordingly. Handling multiple requests in real-time, fleet optimization, and processing information about the employee count for a set date and timeline are some other aspects that lead to further complexities across commute arrangements.
How can Employee Transport Services Complement Your Hybrid Work Environment?
Transport services are a means of providing employees with stress-free rides to accessible landmarks. These services benefit your hybrid work model by giving employees the privilege to choose their pickup and dropoff locations for the required/assigned days.
Concretely, your employees seek convenience even if they are traveling to the workplace for 2 or 3 days a week. With dedicated staff transportation services in place, they can easily avoid copious amounts of traffic and focus on their work priorities. They can save a good amount of money and reach the workplace on time.
The combination of these services and the employee transportation system can help you reduce transportation costs. You just need to take some critical measures and focus on the core aspects of commuting.
As an employer intending to manage commutes in a hybrid work environment, you can explore the wide range of employee transport services given below.
Carpooling Service

It is a service that helps co-workers share a common vehicle to reach the same office space. Many companies have started using a comprehensive corporate carpooling solution to contribute to sustainability.

Ridesharing Service

A ridesharing service connects your employees with independent drivers who work for a particular company. These drivers enable pickups and dropoffs on the same route through their respective vehicles.

Ride-hailing Service

As the name suggests, these are services where an employee hails or hires a driver to reach the office premises. Here, the vehicle is not shared with other employees and has no room for adding multiple stops.

Shuttle Service

These services are a go-to option to transport employees back and forth from one working station to another at regular intervals. Employers can leverage a shuttle service app development solution to benefit from the same.

Charter Bus Service

It is used to transport a large group of employees traveling on the same route or a common workplace. It can play a vital role in meeting the group transportation needs of your hybrid work culture.

Female-only Cab Service

It is a female-only staff transportation service, which ensures the safety and security of your female employees. The cab facility proves really beneficial in providing transportation to females working night shifts.

Taxi and Bike Taxi Service

It is a vehicle-for-hire service that enables an employee or a small group of employees to travel to office spaces on the same route. Employers can easily automate this process by adopting a taxi app or bike taxi app.

Pool Vehicle Service

It is a corporate employee transportation service that focuses on leasing vehicles of a fleet for employers rather than direct delivery of services. The vehicle used may include cars, vans, minibusses, etc.
Key Strategies to Enhance Employee Transportation For Your Hybrid Workplace
Now that you know the impact of a hybrid setting on fleet management, it is time to underline some significant strategies that can help you in providing transport for employees in a better manner.
1
Start Using a Transportation Management Platform
To effectively fulfill commute requirements for hybrid and flexible work schedules, it is important to have an employee transport management system in place. This system will help admins to stay updated with the fluctuation in the number of employees on a daily or weekly basis. It consists of a unified dashboard that gives detailed insights into the vehicle utilization, trips (ongoing, completed, and upcoming), assigned drivers, pickups/drop offs, and much more to streamline commute operations. Its intuitive features like auto dispatch mode, self-rostering, and ad-hoc bookings help fleet managers to collect the required information in real-time and avoid future complexities. Altogether, an employee transport management software is flexible enough to cater to multiple transportation use cases prevailing in a hybrid workplace.
2
Focus on Cross-team Communication and Coordination
Cross-team communication and coordination play a vital role in satisfying employee transportation needs in a flexible work environment. It is necessary to prioritize transparency across all the departments to manage and serve the regularly fluctuating employee count. Data related to registrations along with dates and timings must be shared among the responsible personnel to avoid delays. All the transportation stakeholders must have a clear understanding of the daily parking needs to use available space to their full potential. This will not only help teams in handling vehicle bookings effectively but also save valuable time and resources.

3
Define Vehicle Booking Policies
The privilege that employees get by working in a hybrid setting puts transport demand management to the test. This situation becomes much more challenging for companies that have multiple workstations situated at different locations or consist of team members that are assigned offsite tasks frequently. In such a context, it is important to employ policies that encourage bookings in advance. For instance, if an employee wants to travel to a specific workstation, your company should facilitate a standard procedure that involves booking a vehicle 24 hours prior to the traveling date. This can surely lessen the hindrances of managing huge fleets across a hybrid workflow.
4
Categorize Employees and Schedules
Another considerable strategy that can improve your transportation outcomes is the segregation of employee profiles and work schedules. For example, if your company follows a culture of working in multiple shifts, then your fleet managers should make a shift-centric employee transport management plan and assign drivers and vehicles accordingly. They can also introduce female-only cab services by ensuring the availability of certain vehicles throughout the day. They should categorize employees on the basis of departments, timings, location, etc., to offer pickups and dropoffs within stipulated timelines. Moreover, making a separate list of employees who need transportation for offsite tasks can also help your hybrid workplace thrive like never before.
5
Keep Employees in the Loop
Employees should be informed about the availability of vehicles for a particular date and time. They should know which vehicles are headed to their preferred location. Details like vehicle number, driver profile, and pick and drop points should be shared with them. Your transport services for work should allow them to verify routes and relevant stops. Fleet managers should make sure that the employees receive timely alerts and updates in case of any vehicle change due to maintenance issues. Furthermore, hosting a transport help desk for solving queries and handling emergencies can also prove beneficial.
Conclusion
Adopting a hybrid work environment is an important decision for companies that want to satisfy employee expectations and market demands with ease. This decision also involves prioritizing employee transportation needs and making necessary arrangements to meet the same. Along with the aforementioned strategies, employers need to make sure that they align their company policies, infrastructure, and work patterns with conducive tools and technologies. If you want to establish a transportation management platform that perfectly fits your hybrid work model, you can outsource your requirements with Mobisoft and start your project right away.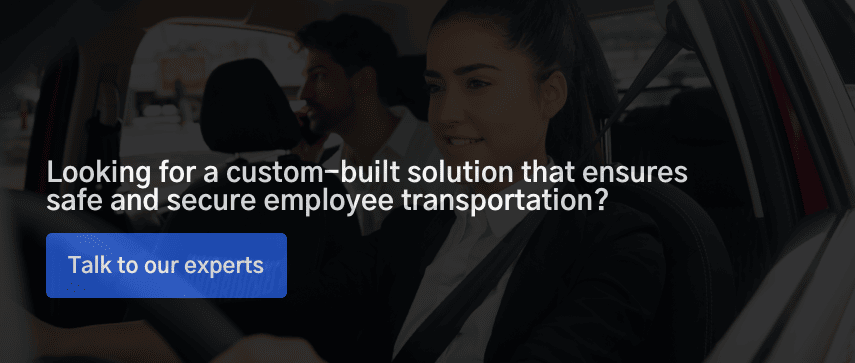 Author's Bio

Nitin Lahoti is the Co-Founder and Director at Mobisoft Infotech. He has 15 years of experience in Design, Business Development and Startups. His expertise is in Product Ideation, UX/UI design, Startup consulting and mentoring. He prefers business readings and loves traveling.